Just like the first rule of Fight Club is you don't talk about Fight Club, 'the first rule of menstruation etiquette is you don't talk about menstruation, particularly to men,' says the Guardian. And if you do want to do so, you need to do it quietly and euphemistically. You have to be careful of the various period paraphernalia that litters your handbag, lest it make an appearance in front of others. Oh, the mortification!
That's not even taking into account what happens if you leak in public. *shudder*
However, you don't have to worry about it anymore, because a new startup called my.Flow comes to the rescue, while promising a 'solution to menstruation mortification' and 'a girl's worst nightmare of having blood leak through her new white pants.' my.Flow intends to do this with a Bluetooth connected tampon that sends a notification to the wearer when their tampon is completely saturated, and needs to be changed.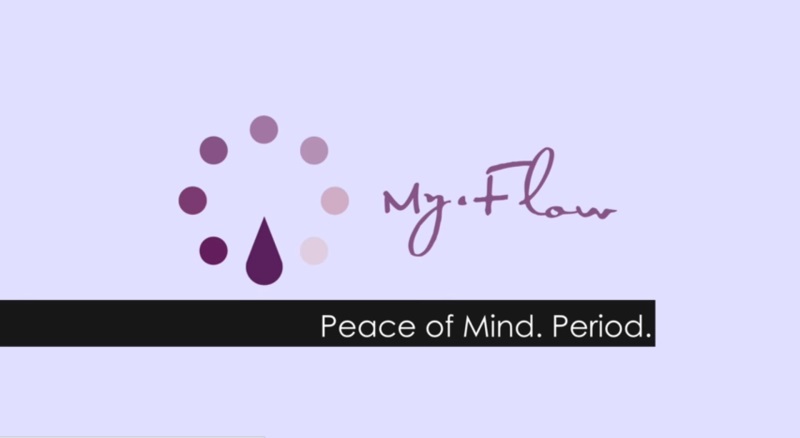 Image source: my.Flow
So how does my.Flow work? The smart tampon connects to a period tracker monitor through a 6 – 12 inch long string, which is then attached to the wearer's waistband or underwear, and communicates with an app on their smartphone. The app can track a user's period – both granular and monthly, which becomes smarter by the month as you use my.Flow regularly. A user can customize both the timing and the text alert that the monitor sends. Since the text notification can be customized, there's no chance of being in a 'mortifying situation.' But what happens when a user veers off the path of their Wi-Fi connection? There's no answer to that.
---
Suggested read: Looncup is the world's first smart menstruation cup to make your periods smarter!
---
When not in use, the monitor can be used as a key chain holder. All a user has to do is just slide their key chain into the area where the string is fed. The site says, "When you're not using it, the monitor slides easily under a key chain for easy storage and access when you need to check your flow."
One of the co-founders of my.Flow and lead hardware engineer, Jacob McEntire, told the Guardian that the menstrual data collected will help propel research in the area by reducing embarrassment. He said,
"It provides a level of abstraction which means people can treat menstruation like any other personal health data."
Image source: my.Flow
Another use for my.Flow that the makers have envisioned is to prevent incidents of toxic shock syndrome (TSS). TSS could be fatal, and is caused poisonous substances released by some super-absorbent tampons. It occurs only when a tampon hasn't been removed for a long period of time. Ideally, a tampon has to be removed and changed every four to eight hours. Although it was prevalent during the 80s, tampon manufacturers have since removed certain super-absorbent tampons from the market.
If you're interested in buying my.Flow, you'd have to wait till 2017 for it to be sold in retail. It is set to be released as a monthly subscription, since you have to buy special tampons that are linked to the extra-long string that is attached to the period monitor. While the Bluetooth device is expected to retail for about $49, the tampons cost around $13 per monthly supply.
Menstruation is hardly nightmarish. Granted that some women suffer horribly every month, but it's not shameful or mortifying. It's a biological process that nearly half the population in the world experience. We shouldn't be hiding our periods; instead, we need to openly talk about them and dispel the stigma attached to it even now. The sooner the taboo, stigma, and mortification attached to menstruation stops, the better it is for every woman.
Check out the video for the app here:
So what do you think of the my.Flow tampon app? Would you shell out that much money to have it? Share your thoughts in the comments below.
Featured image source: my.Flow
Summary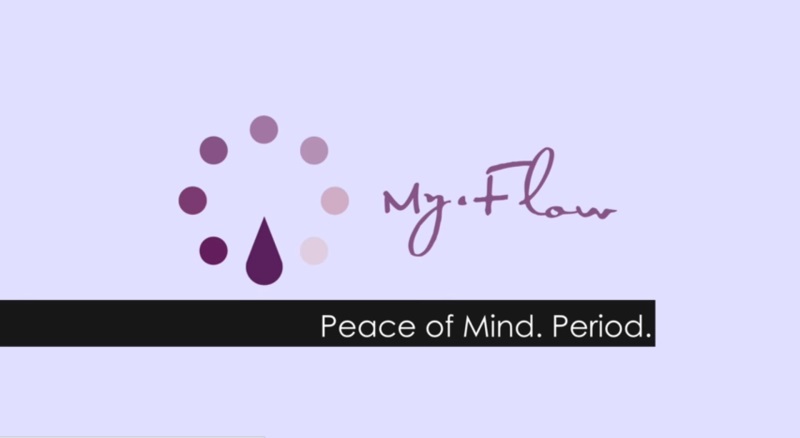 Article Name
my.Flow Tampon Uses Bluetooth To Alert Wearer When It Needs To Be Changed
Author
Description
my.Flow tampon is a smart tampon which uses Bluetooth technology to send notifications when it needs to be changed.