Your skin is the largest organ of your body. Hence it is essential that you care for it. Taking care of your skin is not just important to help you maintain your appearance, It serves a lot of important functions; your skin is the barrier for the pollutants in the air, germs, and bacteria. Hence, an effective skin care routine goes a long way in maintaining your well-being.
Should you opt for natural?
There is a lot of debate about whether you should opt for natural skin care, or not. While some people believe that it is not that much more beneficial than manufactured products, others disagree. Ultimately the decision is up to you and how our skin reacts to certain ingredients and products. Overall, most agree that opting for natural skin care is quite useful since you know exactly what is going onto your product. You can be assured that there are no preservatives or parabens which are harmful to your skin and break down your skin's barrier leaving it more vulnerable than others.
Using natural ingredients help you in appreciating what is going into your product; in fact, you can tailor your homemade skin care products so that they can address your skin care problems rather than needing to buy a million different products to address individual concerns. With a homemade product, you can pick and choose what you want in your product and what you do not.
If you are thinking  to go au naturel, and looking for moisturizers that you can try out at home, then the following recipes will be of great help to you. They cover a wide range of skin concerns, but most of all you can alter them as per your needs, and make them at home quite easily! Most of these recipes require only a few minutes of preparation before you can start applying them!
---
Suggested read: 11 Organic Moisturizers For Sensitive Skin Recommended By Experts
---
Beeswax moisturizer
If you have dry skin, then you should give this homemade face moisturizer a try! Beeswax not only helps the cream hold its structure, but it also prevents any moisture from escaping your skin and thus prevents dryness. When using beeswax pellets, patience is key; you will need to melt down a quarter of a cup of beeswax pellets slowly under low heat. Once the beeswax pellets have melted down, take a heat-proof jar or a heat resistant stainless steel jar and pour the wax into it along with half a cup of both coconut oil and olive oil. Once you have filled the jar with the mixture, take out a saucepan and fill it water. Then place the jar on the saucepan and put on the stove on low heat. As the mixture is heating use an electric whisk to whip your moisturizer. The aim is to get a creamy texture, and hence you may need to whisk the mixture quite often, about every five minutes or so until you arrive at the desired texture. If you wish, you can add a few drops of any essential oil that you desire to the mixture.
Avocado and honey moisturizer
If you have combination skin then you know all about the hardship of trying to find something to keep the dry parts of your face moisturized while not adding to the oiliness of some parts of your face. Well, an Avocado and Honey face moisturizer will do the trick for you. Honey and Avocado are excellent natural ingredients for the skin. Honey acts as a natural cleaner, gently curbing excessive oiliness while avocado imparts moisture to your face. Avocado is rich in anti-oxidants, and it also helps in minimizing the eruption of acne while deep cleansing the skin. Honey, apart from being an excellent natural skin cleanser also has healing properties as well as anti-bacterial and anti-inflammatory properties. This homemade face moisturizer requires a little bit of fresh cream along with avocado and honey. Pour these three ingredients in a blender and then blend the mixture until you have a smooth cream with a uniform consistency.
Apricot face moisturizer
If you have sensitive skin then using a homemade face moisturizer may be extremely beneficial for you since you will know exactly which ingredients are going into the product. You will be able to make sure that you only use the best for your skin. For this face moisturizer, you will need apricot kernel oil. This oil is excellent for those with sensitive skin since it is quite gentle and can moisturize the skin and curb acne breakouts without irritating your skin. Apart from Apricot kernel oil, you will also need some clary sage which helps in regulating the production of oil on your skin and thus acts as a natural toner while also imparting a natural soft fragrance to the moisturizer. Myrrh is a natural astringent which helps in adding smoothness to the skin and Helichrysum is an essential oil which helps in fighting signs of aging, acne, as well as blemishes. To make this face moisturizer, you will need a hand mixer as well as three tablespoons of Shea butter, one teaspoon of aloe Vera gel and vitamin e; these three ingredients act as the base of the cream and help it hold a structure. Mix these three ingredients in a bowl along with three tablespoons of apricot kernel oil, and four to five drops of helichrysum essential oil, clary sage essential oil, and myrrh essential oil. Then use a hand mixer to blend all the ingredients until you can achieve a creamy consistency.
Aloe vera and almond oil
For those who have normal skin, this is moisturizer will be beneficial for you. To make this moisturizer at home, you will need four tablespoons of aloe Vera, two tablespoons of coconut oil, and two tablespoons of Almond Oil and finally, one teaspoon of Vitamin E-liquid. Making this moisturizer is very simple, and all you will need to do is mix all of the ingredients in a bowl, and you are ready to use it! It's effortless, yet quite effective in ensuring that your skin stays soft and supple. Both Vitamin E and Aloe Vera Gel have healing properties which help in reversing some of the damage done to your skin by daily wear and tear. Coconut oil and Almond oil not only help in adding a sweet fragrance to the product but they also help in moisturizing the skin.
---
Suggested read: Impressive Benefits Of Aloe Vera For Your Skin And Health
---
Shea butter moisturizer
For those with oily and acne prone skin, don't worry we have something on this list for you too! Shea butter has many beneficial qualities for the skin, but the most important part is that it helps in moisturizing the skin; when you sue this recipe, your skin will feel nourished, but you won't feel that this moisturizer has added any greasiness to your face. For this recipe you will need raw Shea butter, raw honey, pure aloe Vera gel, rose water, tea-tree essential oil, lavender essential oil, and geranium essential oil. Honey, acts as a natural skin cleanser while also adding moisture to the face without leaving it oily, Aloe Vera soothes the skin and helps it heal, thus helping you combat any acne scars that you may have. Rose water helps in adding a glow to the skin while also reducing the feeling of excessive oil on your skin. Just adding a few drops of the essential oils will help you fight bacteria while also soothing and calming the skin. To make this moisturizer at home you will need to mix it all in a blender, and then you may store it in a jar to make sure that it lasts you for days.
Milk and olive oil
This is a simple recipe that you can easily make at home without needing to hit the grocery store to look for any special ingredients.  All you will need is a quarter cup of fresh mil along with three tablespoons of olive and lime juice. Mix it all in a bow and then apply it directly onto your skin as a soothing lotion. The lactic acid present in milk helps in softening your skin while olive oil adds moisture to it. The lime juice helps in removing dirt as well as dead cells giving your skin a fresh look and soft feel.
Aloe vera gel and essential oils
Aloe Vera gel might as well be considered the holy grail of natural skin care ingredients. If you happen to have an aloe plant at home, you will get a lot of use for it. Aloe Vera Gel has a lot of benefits for your skin, and hence it has been mentioned in practically every homemade moisturizing recipe. In order to make this moisturiser at home you will need two tablespoons of cosmetic aloe Vera gel (as this contains a natural emulsifier which helps in holding this moisturizer together, this is not present in natural aloe gel, and hence it cannot be used to make this recipe), one teaspoon of almond and sesame oil, and three drops of cedar wood essential oil and lavender essential oil. The essential oils help in adding a nice woody fragrance to the moisturizer while also helping in adding a calming effect.  Sesame oil can moisten the skin, and almost oil helps in nourishing the skin.
Ultra-moisturising shea butter lotion
Shea butter is quite helpful in soothing the skin, and when you mix it with outer nourishing ingredients like jojoba oil, almond oil, olive oil, grape seed oil, apricot oil or avocado oil, then you get the ultimate moisturizing lotion. To make this recipe at home, you will need to melt half a cup of Shea butter over a double-boiler on low on medium heat. Once the Shea butter has melted down, add in the nourishing skin oil that you wish to use for the recipe and then pour it in a bowl, and allow it to cool for some time before putting it in the refrigerator. Once the Shea butter has turned opaque, and is firm (but not hard), take it oil and add in the essential any essential oils that you may wish to or you can skip this step too!), some popular choices are lavender, carrot seed, tea tree, and rosemary. Once you have added a few drops of the essential oils, you a mixer with the whip extension to whip together the moisturizer, but make sure not to overdo it once you reach a creamy consistency, you can stop and then pour the mixture into a jar to use whenever you want!
---
Suggested read: 12 Superb Aloe Vera Hair Mask Recipes For Shiny, Lustrous Locks
---
These recipes for a homemade nourishing moisturizer are simple, and can be followed quite easily most of the ingredients used in these recipes can be found easily at your home, so why not give them a try?
Featured image source: Google, copyright-free image under Creative Commons License
Summary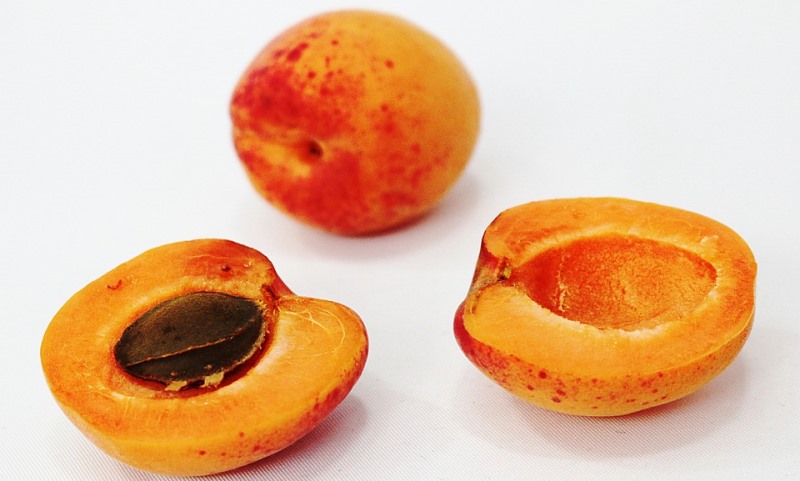 Article Name
NLT-Approved List Of Homemade Face Moisturizer To Help Your Skin Glow
Author
Description
If you are thinking to go au naturel, and looking for homemade face moisturizer, then the following list of recipes will be of great help to you.