Much like several other professions in India, the army too showed an illogical, absurd but determined prejudice against women, as they were not allowed to enroll or engage in combat. However, history has shown that societal restrictions and prejudice has never stopped women from getting what they have wanted, no matter how hard the road to success looked.
Such is the story of Priya Jhingan, who is the first ever female cadet of the Indian Army as recruit 001. Does this make her one of the most badass women to ever exist? Yes, yes it does.
---
Suggested read: #WonderWomen Homai Vyarawalla: The Story of India's First Female Photojournalist
---
Women in the Indian Army
Women have been serving in the Indian Army for over 100 years. Since the days of pre-Independence, women have played a pivotal role in the maintenance of the army, and have even engaged in armed combat during India's struggle for Independence. However, after 1947, women were not allowed to hold permanent positions in the army, with tenures lasting not more than 10 years. They were also disallowed from participating in armed combat, which became a source of major distress and debate for women who wanted to serve their country.
The first time women were officially allowed to be a part of the army was in 1942, when they were allowed to join as medical officers. However, it wasn't until 1992, that women were hired to hold higher positions in other offices as well, excluding the medical and nursing offices. This is when Cadet 001- Priya Jhingan made history.
However, women are still not allowed to hold permanent positions in the army, or engage in direct combat. The petition to allow women to do the same is now in the Supreme Court, awaiting trial, and we are yet to see whether we will see more women in more active roles in the army in the near future or not.
Early Life
Priya Jhingan was the daughter of a police officer, and from a very young age, she had a dream that she would one day be a part of the defense armada of the country. This was way before women were allowed to participate or apply to any other army role other than that of a medical officer.
Her grit, determination and belief in herself compelled her to take one bold decision that would not only change her life, but also create history. She wrote a letter to General Sunith Francis Rodrigues, who was the then Chief of Army Staff, asking about the procedure to enroll in the army, and whether she was qualified to apply.
After a short wait, she received a reply from the General, who said that the army was indeed planning on incorporating more women among their ranks, and that she would be allowed to join soon. Despite the seemingly indefinite wait, Jhingan decided to drop out of her police training, where she was currently enrolled in, and pursued law during the period when she was waiting to get her invitation to join the army. The invitation finally came, and she saw that there were two reservations for women with a law degree, and her confidence in herself convinced her that despite the impossibly large pool of women candidates, she would be chosen, which turned out to be a spot-on prediction.
On 6th March, 1993, Priya Jhingan joined the army with the position of Judge Advocate General.
The Journey of A Woman in the Army
As a woman, one would imagine it wasn't easy accommodating oneself amongst thousands and thousands of male cadets. One of the things that happened was of course, the complete lack of comfort and luxury, or even basic privacy for that matter. In an interview that Jhingan gave to a TV channel, she recalls how the first few days were very difficult for her, as well as the other female cadets who joined with her. They were made to train very hard, as hard as the male cadets, but Jhingan found the ordeal challenging and refreshing, in fact, she doesn't like the fact that women now have it much easier, and thinks their trials and training is "not challenging enough."
---
Suggested read: #WonderWomen Savitribai Jyotirao Phule: The First Feminist of India
---
The men and women were expected to share the same bathroom, which meant constantly being on edge and on guard with regards to matters of modesty. However, despite being one of the first women to be in a situation like that, not once did she ask for, or even expect separate quarters for women.
Her dreams however, are yet to be completely realized. While she did get to be the first woman cadet to join the Indian Army, she didn't get the position she initially opted for. She wanted to join the infantry division, but till date, women are not allowed to join the army in combat positions, which is why she became Judge Advocate General, because of her degree in law.
Of the 10 years that she did serve in the army, she boasts of the fact that not once did she have to face any form of discrimination or bias because of her gender. In fact, all the women who came with her and after were addressed the same way as their male counterparts, according to their ranks. Since women are still not allowed permanent positions in the army, Jhingan retired in 2002, after serving 10 glorious years as Judge Advocate General, and she emerged as Major Priya Jhingan.
We salute the grit, spirit and tenacity of this woman, who in the face of nearly impossible circumstances, became one of the most capable and memorable members of the Indian Army, and an inspiration for women everywhere.
Featured image source: Instagram 
Summary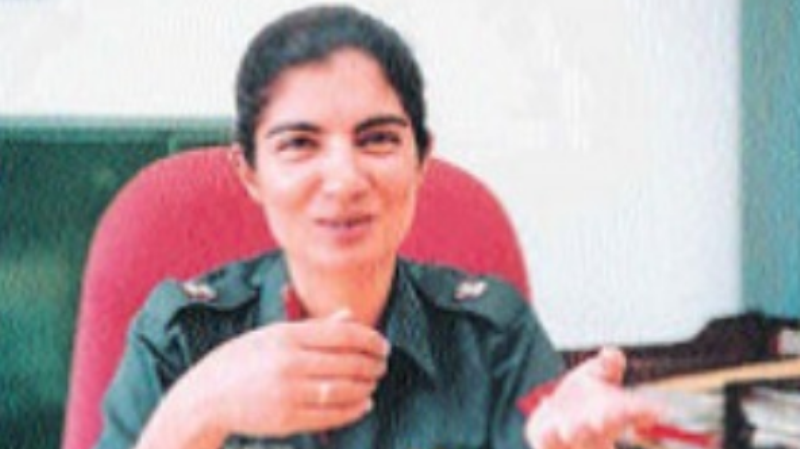 Article Name
Priya Jhingan: The First Female Cadet Of The Indian Army
Author
Description
The Indian Army has not been kind of accomodating to women, but Priya Jhingan decided to defy all odds and became the first woman cadet of India.