It's pretty weird to imagine Indian cinema without its leading ladies now, isn't it? Actresses now form a very important part of the industry, and even though this shouldn't be a special thing, more and more women are getting involved with films, on camera and even off it. When you talk of superstars, names like Deepika Padukone, Alia Bhatt, Katrina Kaif, Kareena Kapoor automatically enter the conversation.
---
Suggested read: #WonderWomen Celebrating The Life Of Sarla Thakral- The First Female Pilot Of India
---
However, have you ever wondered who the first ever actor of Indian cinema was? Meena Kumari is often credited with being the first actress of Bollywood. However, she wasn't the first actress to grace the screens of Indian cinema-halls. In 1913, Dadasaheb Phalke made the first movie ever, namely Raja Harishchandra. The movie had male and female characters, but an all male cast, since in the early 20th century, women in India were barely allowed to leave their homes or show their faces in public, let alone perform for people and work.
Source: YouTube
Back then, cinema wasn't considered a part of everyday entertainment, and it took a lot of effort and government permission to allow the film to be screened. Once it was approved by the governing bodies to be a legit source of entertainment and public media, Dadasaheb made his second film, namely Mohini Basmasur. It was in this film that he cast Durgabai Kamat in the role of the goddess Parvati, and she created history by becoming the first actress of Indian cinema ever.
Her daughter, Kamlabhai Gokhale, was also cast in the film in the role of Mohini, and she is also sometimes called the first actress of Indian cinema. However, there is no denying that the mother and daughter duo did something in 1913 which changed the history of films and art in general, in India, forever.
Bollywood: Then and Now
Since then, women have been seen taking a more active role in the process of film-making. Back then, women were paid much less than men were, and were even sometime not paid anything at all, since the idea of women performing in public for the public was considered uncouth. Things have of course, changed, but they are yet to change radically. Even though women are an indispensible part of Indian cinema, discrimination against them remains ride. They are still sometimes paid much les than their male counterparts despite having roles and a recent study revealed that even now, women are given substantially less screen time and dialogues than their male counterparts.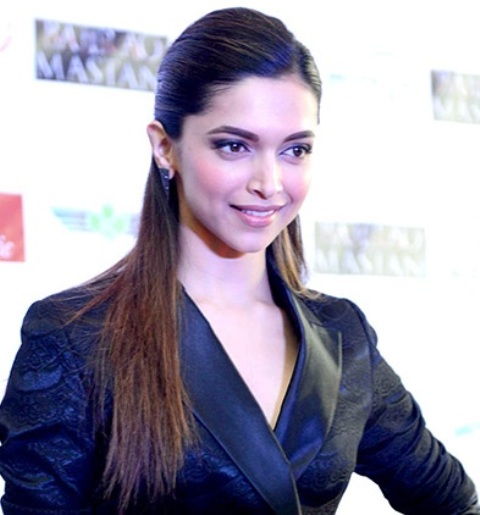 Image source: Google, copyright-free image, under Creative Commons License
A recent triumph came in the form of Padmaavat, the highly controversial film, directed by Sanjay Leela Bhansali and starring some of the biggest A-listers in Bollywood, namely Deepika Padukone, Shahid Kapoor and Ranveer Singh. The film created history not only because of the political drama that it garnered, but also because Deepika Padukone was paid more for her role in the film, than her two male co-actors.
Even though this served as a great example of how women need to be treated better when they are working on the same level as men in the film industry, there is still time when we can talk about women's equality in this field. To do this, more and more actresses and female directors and female technicians need to stand up and raise their voice instead of giving in to the sexism and nepotism that Bollywood is notorious for.
---
Suggested read: #WonderWomen The Inspiring Story Of India's First Female Cadet- Priya Jhingan
---
We believe that what Durgabai Kamat did back in 1913 was not only an act relevant for that era. Not only did it open a portal which allowed women to participate in one of the most wide-reaching medium of entertainment ever, but it also opened a portal for women who want to raise their voices against a certain injustice being done to them, for the sake of their gender.
Some More Pioneering Women From Bollywood
Like I said, Durgabai Kamat opened the gates for other women to go forth and achieve their dreams. Here are some more pioneering women from Indian cinema:
Fatima Begum: She was the first female director of Indian cinema. She directed her first movie- Veer Abhimanyu, which was released in 1922.
R. Vijayalakshmi: In 1985, director K. BHagyaraj decided to hire a female cinematographer for his 1985 film Chinnaveedu. B. R. Vijayalakshmi consequently became the first female cinematographer not only of India, but in all of Asia.
Jaddan Bai: Even though there aren't many female composers in the industry even now, Jaddan Bai became a music composer for films way back in the 1940s. She started her career by recording ghazals with a reputable company called the Columbia Gramophone Company. She was also an actress for some time, and she also worked behind the lens for various technical jobs.
We salute these women, who have braved incredible hardship, bias and difficulty in order to shatter glass ceilings thicker than we can ever imagine.
Featured image source: YouTube
Summary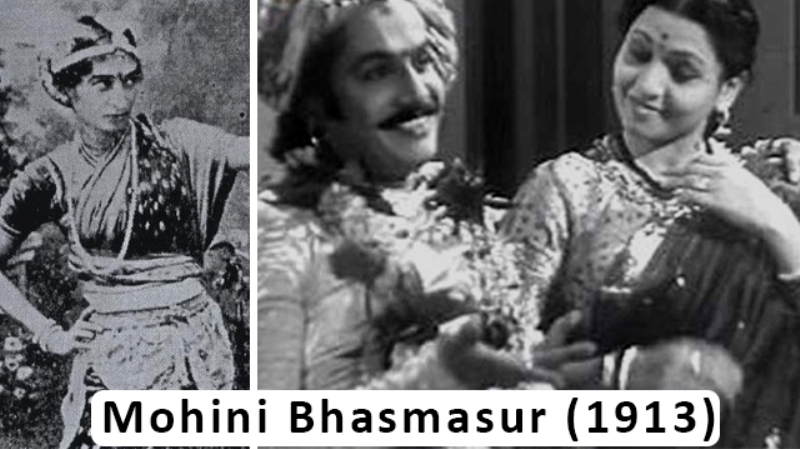 Article Name
Durgabai Kamat: The First Actress Of Indian Cinema
Author
Description
Actresses are an integral part of Indian cinema, but have you ever wondered who the first ever actress was? Here is the inspiring story of Durgabai Kamat.