Marriage, for many people, inevitably comes with true love. But unfortunately, you see a lot of erstwhile lovebirds ending up getting divorced from diving into the institution of marriage without enough thought or patience, just because they couldn't wait to get their lives started.
It is important that you don't make the same mistake with your partner. Mind, being in love is truly a wonderful feeling. Whether you have been with a person for a few months, or for several years, you may want to marry him simply because your gut tells you he is 'the one,' or being with him feels like you have finally found your way home. Or, everything that you have seen in movies and heard in songs actually starts to make sense.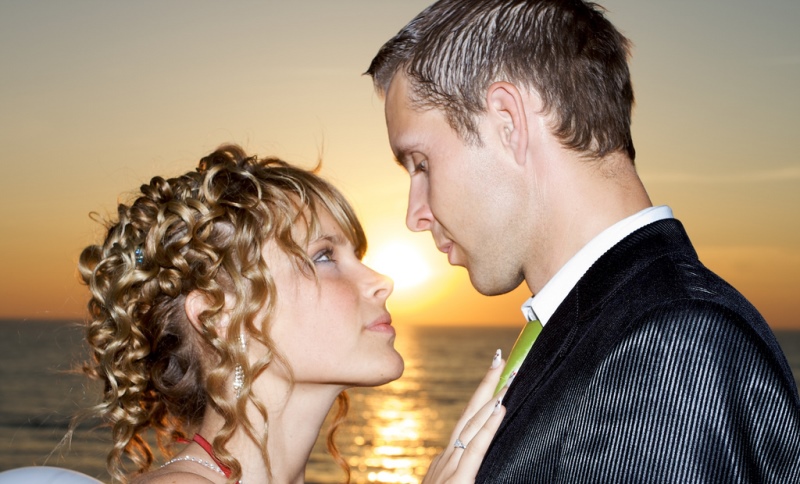 Image source: Google, copyright-free image under Creative Commons License
The problem is, your partner may not come with a signboard or any other flashing pointer to tell you that he is undoubtedly the one for you. Here are some signs you should marry him – watch out for convincing ways to tell that he is your happily ever after.
---
Suggested read: 13 questions the person you're marrying should answer honestly
---
1. You have the same life goals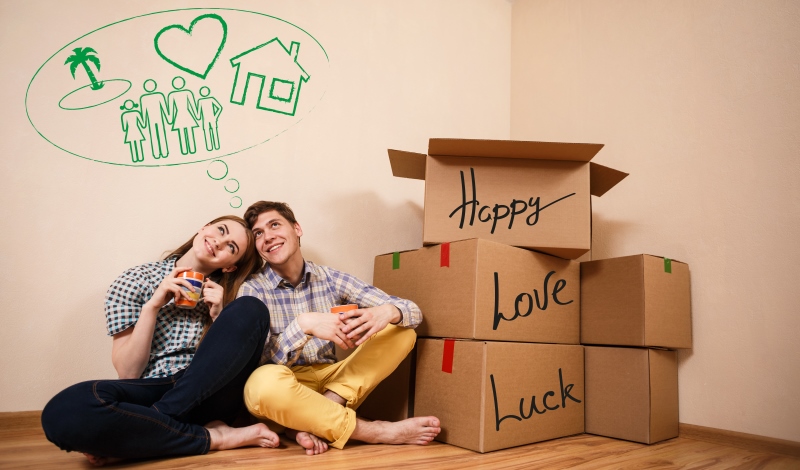 Image source: Shutterstock
One of the main reasons why marriages break up is because two people differ from each other in the goals they have set for their lives. This does not mean that you have to be engaged in the same profession and work in the same office for the rest of your life in order to be happily married. It simply means that both of you want the same things from life. The plans you make and the ones that your partner makes are on the same plane when it comes to future planning. For example, you may want a house together in a suburban neighborhood, or both of you may agree on having three kids, etc. When you agree on most things in terms of the future, you will be able to avoid some of the most difficult and testing disagreements that married couples face.
2. You make each other stronger and more balanced
Image source: Google, copyright-free image under Creative Commons License
Life is a roller coaster ride. It is normal for you and your partner to have gone through a number of ups and downs in life, which may have left you ecstatic or broken you down. However, this is true for everybody in your life, so how do you know who to marry? If he has been the reason you could handle the rough patches, he is definitely the one for you. Everything is okay when he is by your side, just as it is for him when you are by his. You make each other stronger and more capable, so that you can handle anything that life has to throw at you.
3. You don't judge each other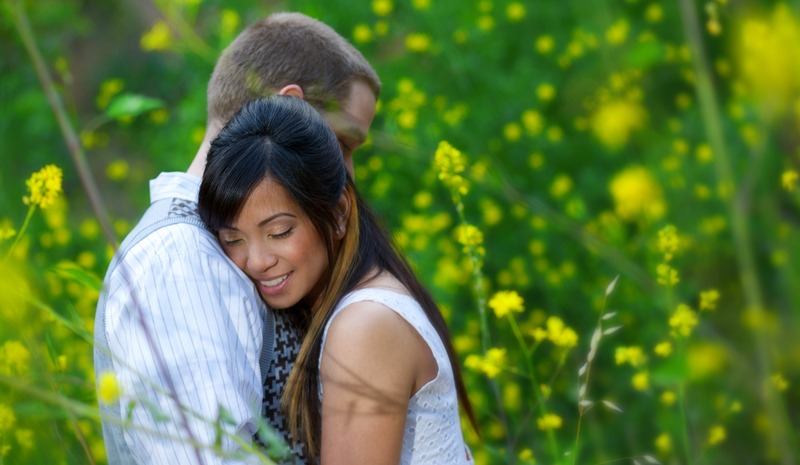 Image source: Google, copyright-free image under Creative Commons License
Everyone is weird in their own ways. We all have those embarrassing habits that we keep to ourselves because they are not considered natural. However, if your partner loves you despite all your weird habits, then he is a keeper. He should not judge you on your unique choice of clothing or for not washing your favorite shirt, and you too should love and accept the little quirks and secrets that your boyfriend has revealed only to you. If this is what you have between you two, then married life will be infinitely more blissful.
4. You don't keep secrets from each other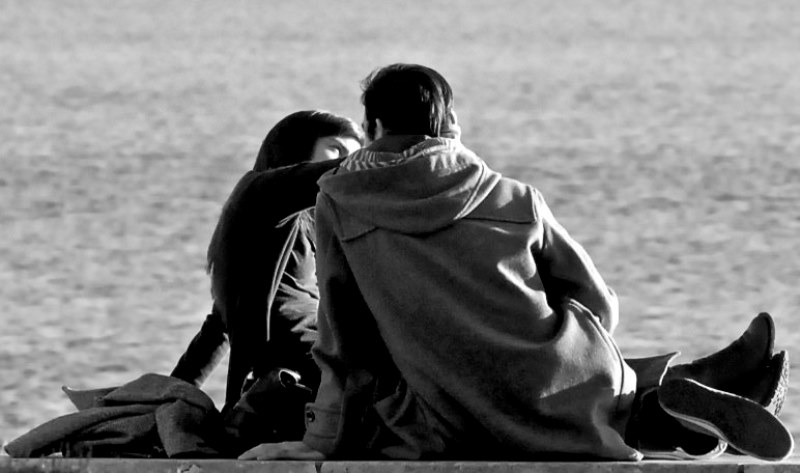 Image source: Google, copyright-free image under Creative Commons License
Marriage is a sacred institution based on love, trust, and honesty. When there are no secrets between the two of you, then you know that you trust each other, which is perhaps more important in a relationship than love itself. If you don't have any qualms about telling your boyfriend about every single gory detail of your life, then it is time to promote him to the position of fiancé and future husband.
5. You take decisions after you consider how it will affect him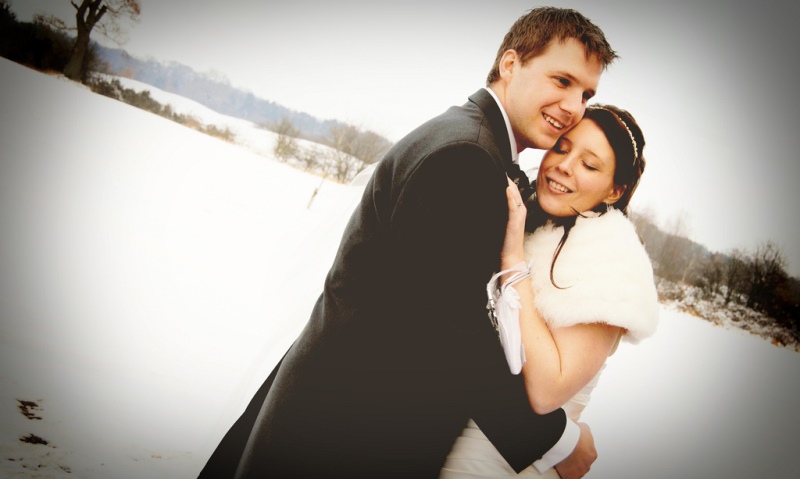 Image source: Google, copyright-free image under Creative Commons License
Your decisions, the ones you have to take only by yourself, are taken after you have considered how it will affect him and your relationship. If this has become a common practice for you, then you have already accepted him as a permanent part of your life. Whether you buy a larger recliner to accommodate his height despite your petite frame, or you think you should not move to another city for a better job because it might affect his, then you two are definitely meant for each other. However, this holds only if this consideration and sensitivity is mutual.
6. You make decisions together without bringing the house down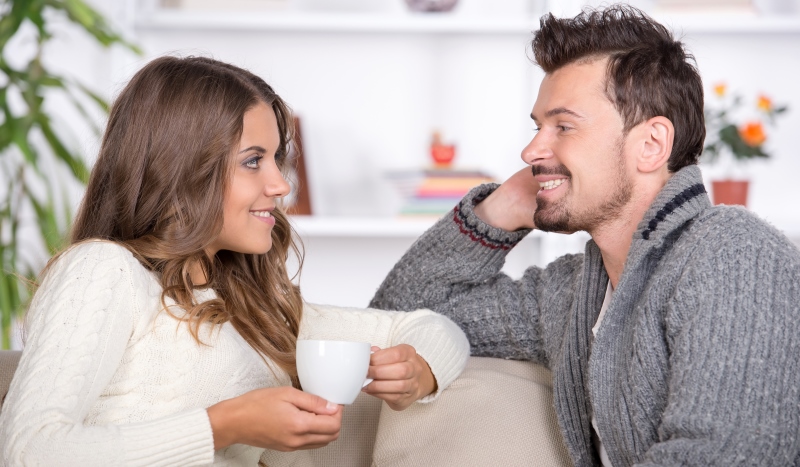 Image source: Shutterstock
Marriage entails some major decisions that have to be taken peacefully and agreeably, and decision-making can become a difficult and daunting task for couples who have very little co-ordination between them. Look back on all the decisions that you have made with your partner. If they have been relatively smooth and easy without major conflicts and differences in opinion, then you can expect the same several years down the line. But if you end up fighting every time you pick out curtains, then your marriage is likely to go from blissful to painful pretty quickly. Working as a team is key to a successful and long-lasting relationship, whether it is a decision about a pet or a holiday destination. If you and your beloved agree on most things, then there is not much reason to doubt about should you marry him or not.
---
Suggested read: Don't plan a wedding, plan a marriage
---
7. You both try to make up after a fight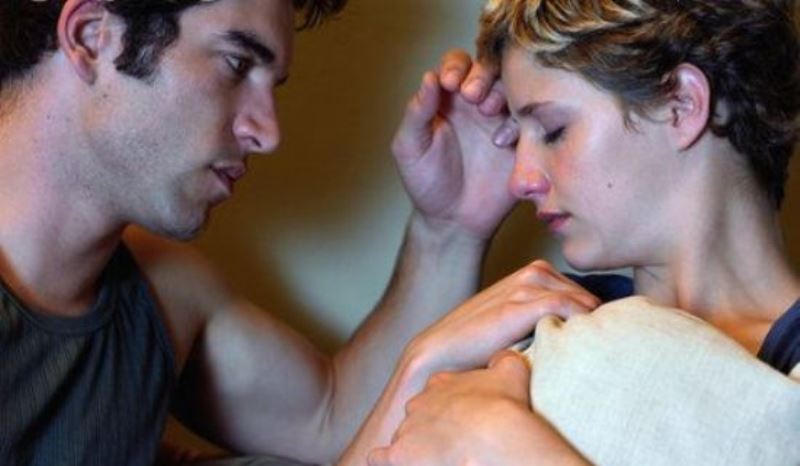 Image source: Google, copyright-free image under Creative Commons License
Fighting is a very normal part of any relationship, irrespective of how long you have been together. After marriage, the ability to resolve fights will save you from a ton of bad days. Fights and disagreements can, in fact, be a sign that you have your own opinions; and if you manage to overcome a productive debate and come to a peaceful resolution, then you know you are in a healthy relationship. There is no nasty name-calling, judging, or violence during or after you fight. Your fights are a simple difference of opinions, and if one of you hurt the other, it should be natural for you to feel guilt and regret and want to make up.
8. Your friends and family love him too, and vice versa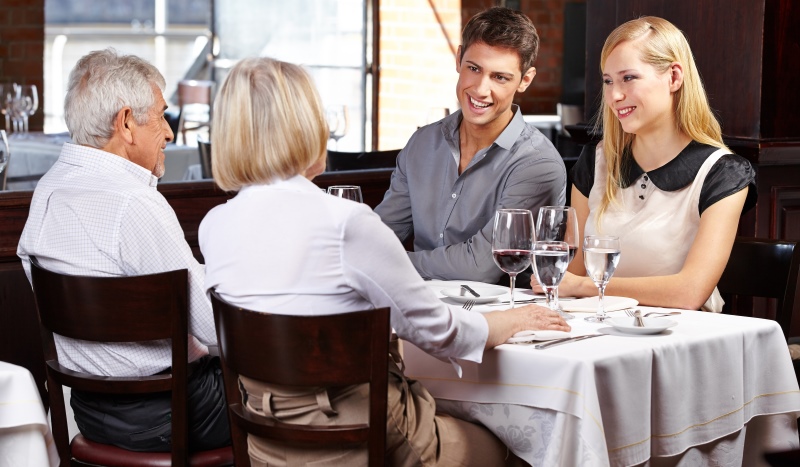 Image source: Shutterstock
This is one of the key pointers that you should look out for when you are trying to figure out whether your beau is marriage material or not. When your friends and family have already accepted him as a part of their own, while you respect his friends and family and they too love you equally, then it is definitely a green light for marriage. Families are some of the best judges of whether a person's character is suitable for you, no matter how old-fashioned that may sound. If your friends have already assumed that you two are meant for each other, and your families are just waiting to start making plans for the big day, then you two have definitely shown promise as a long-term couple.
9. You are still the hottest couple among your friends
Do friends and acquaintances call you the ideal couple? Even after five years of being together, do they swoon over the chemistry you two share? Have you become the poster duo for the perfect idea of love for your friends? Marry him. A happy relationship is immediately palpable to people around you, without you two having to put any extra effort into PDA.
10. The idea of being together for decades and decades gets you excited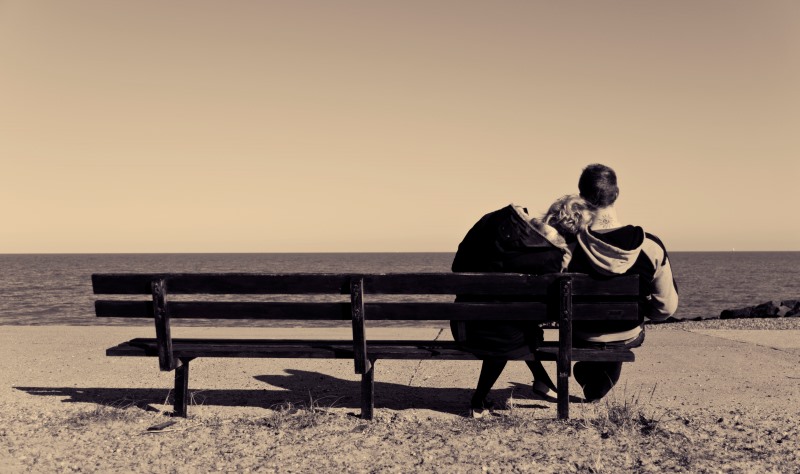 Image source: Google, copyright-free image under Creative Commons License
Do most of your single friends call you crazy for wanting to spend the rest of your life with one person and one person only? Don't worry – you're on the right track. Most people get excited about their wedding because of all the fanfare. But if the only reason you want to get married is because you think it is perfectly natural that you will spend the rest of your life with the man you are with, then go ahead and do just that. If marrying your man is a beautiful prospect, then it is one of the surest signs you should marry him.
11. He is your one true best friend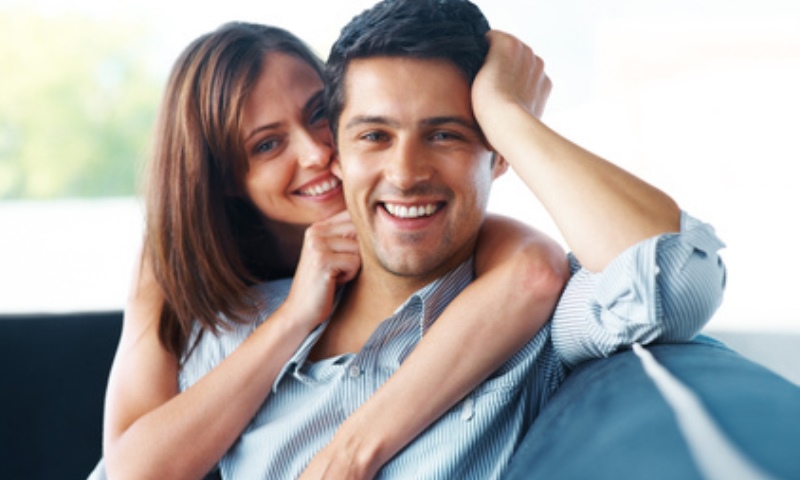 Image source: Google, copyright-free image under Creative Commons License
Intimacy in a relationship is a given. However, if the only time you feel like you belong to and with each other is when you are physically touching, then something is not right. A relationship can end in a successful marriage only when you see that you depend on him emotionally as well as physically. He makes you laugh when you are feeling down. He is a shoulder that you can always cry on, and you also provide the same kind of support for him. Whether it is good news or bad, you want to let him know first thing. These are some signs that should tell you how to know who to marry.
---
Suggested read: Marry someone who …
---
12. You realize home is where he is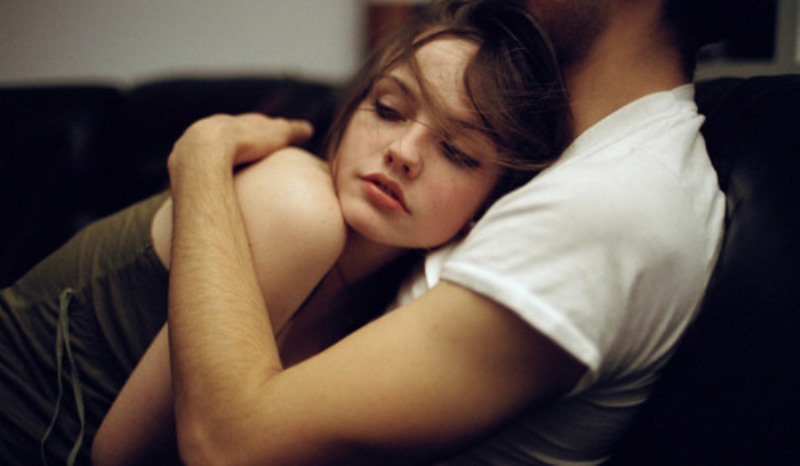 Image source: Google, copyright-free image under Creative Commons License
If you feel incomplete when he isn't around, and the world feels like a better place when he turns up, rejoice! This is definitely one of the telltale signs you should marry him. Irrespective of how long you have been together, his presence should be a constant source of joy, security, and positivity. If you are confident that his presence will always make you feel at home, perhaps it's time to actually build a home and future with him.
Couples who fight all the time, have doubts about their relationship, or feel scared when they imagine a future with each other should steer clear of the institution of marriage. No matter how drastically times and traditions change, it is best if you avoid the trial and error method when it comes to tying the knot. If you have no doubt in your mind that you two are destined for each other, then go right ahead, and put a ring on it!
Featured image source: Google, copyright-free image under Creative Commons License
Summary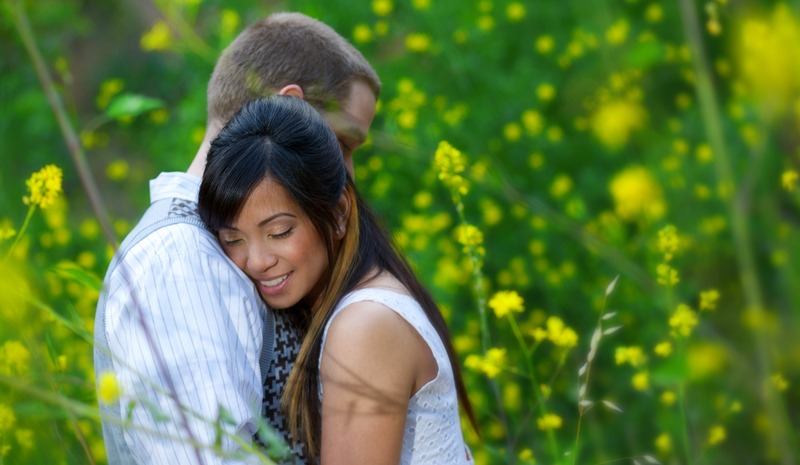 Article Name
12 Signs You Should Marry Him
Author
Description
How to know who to marry? Worry not, for we have compiled this list that tell you the 12 signs you should marry him. Check them out here.