Relationships are complicated, no doubt about it. When you watch movies or come across all these love stories, 'the happily ever after' is usually the end of it. No one tells you what comes after. Relationships are something that involves plenty of hard work. It is definitely more than just loving each other. In fact, it is more about maintaining the love and chemistry between two people. This is because relationships tend to become boring after a point in time. You might be the liveliest of couples, but boredom does set in. People get too comfortable with each other, and just stop trying. They might even go the other way and take their partner for granted, which spells trouble with a capital T!
Obviously, it won't be the same kind of excitement that was there at the beginning of your relationship. That new spark is difficult to recreate. But there's always a different kind of excitement that you can bring about.
---
Suggested read: 7 simple tips on how to be happy in a relationship
---
When you are thinking of how to make your relationship fun, these few tips can come in handy. Let's get rid of those dull moments now, shall we?
1. Pack your bags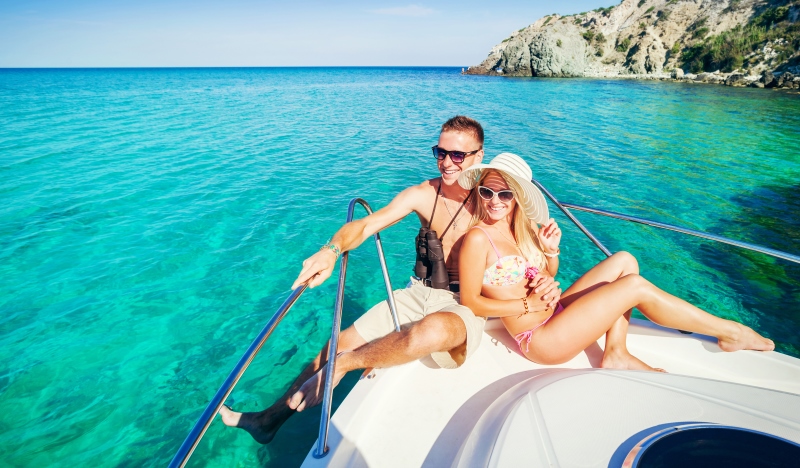 Image source: Shutterstock
Yes, travel! Going to a new place always brings with it a sense of excitement. But traveling together with the love of your life is a different experience altogether. So if you feel that boredom has crept in somehow, just take a vacation from it. It could be a surprise weekend getaway, or some place that you both really wanted to go to! It doesn't have to be extravagant, but a change from the routine would be good. Plus, traveling opens up a whole new side of your personality, which is a good thing any day.
2. Stay away
Yes, absence does make the heart grow fonder. Put some distance between the two of you and enjoy yourself without each other. So, if you want to bring back the fun back to your relationship, making your partner miss you will definitely do the trick. It doesn't have to be for too long. You can indulge in things that you wouldn't enjoy with your partner otherwise. Hit the spa, take a holiday, read a book or catch up on a game. Either way, you're bound to miss each other. A plus side to this is that you have so much more to discuss and share with your partner when you are together next.
3. Surprise the other
When you're wondering how to make your relationship fun, the surprise element is very important. Usually, couples get too comfortable with each other and stop trying. Things get way too predictable, and that's where the fun bit goes out. Predictability is good, but too much of anything is not good. So, surprise each other. You don't have to go out of your way, but a small dinner surprise, or maybe a scavenger hunt on a routine day will work wonders.
4. Gifts always work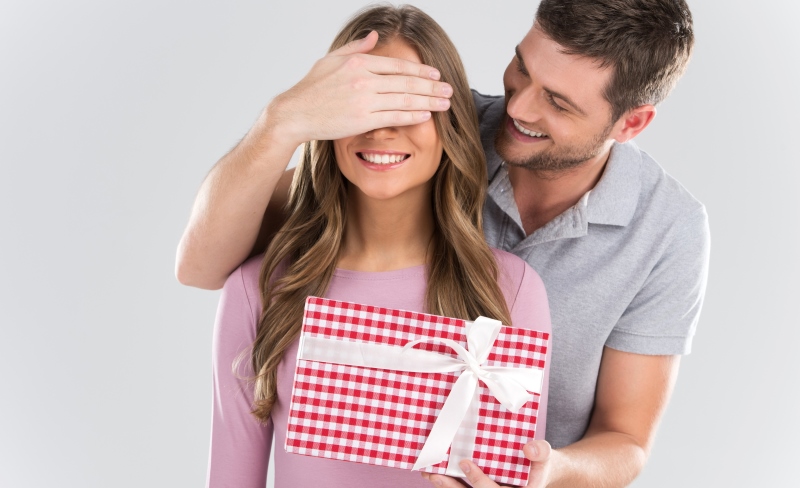 Image source: Shutterstock
Who doesn't like gifts, right? It's another way of telling your significant other that you love them and miss them. It doesn't have to be something expensive. Gifts are supposed to come from the heart. Maybe you can make a collage of your pictures and frame it, or try cooking dinner for them. It might seem like a very small thing, but all of these small little things matter the most. So, keep them coming if you want the fun to stay.
5. Dates are mandatory
Yes, yes, and yes! Couples who've been together for too long or if they're married, get too used to the 'let's chill at home' phase. Get out of the rut you've fallen into and schedule regular date nights. You might be the busiest couple in the world, but one dinner date every week will make up for all the fun that's lost. It could be a picnic lunch or a date on your terrace – whatever works for you, really. Sitting on the couch and watching TV does not count as quality time if you don't talk to each other. But the date does, so kick out the dullness.
6. Set some goals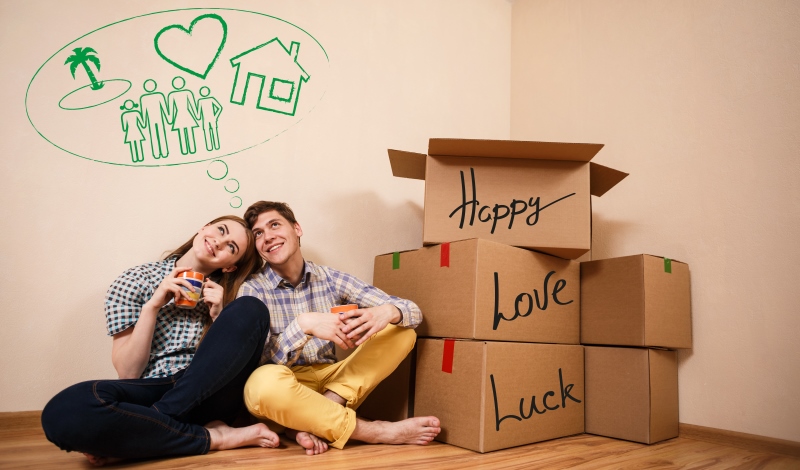 Image source: Shutterstock
There is always more to a relationship than just the romance, the fight, and Netflix. When you get into a relationship, you have a goal to get to another level in the relationship. But as time goes by, you've reached a place where you have nothing more to do together except the routine things. So, set some goals together as a couple. It could be financial goals, fitness goals or even vacation goals. Whatever it is, being on the same team will add some energy to your relationship, that might be sorely lacking.
---
Suggested read: 11 simple tips on how to show appreciation to your partner
---
7. Spice up the bedroom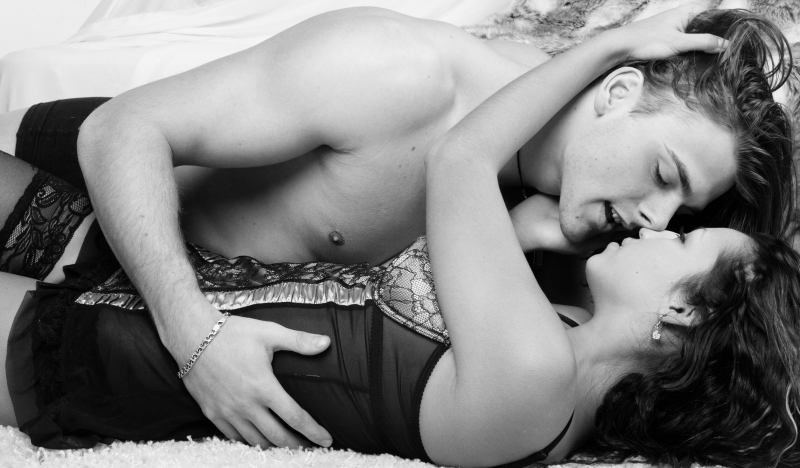 Image source: Shutterstock
This is like a must-do when you're talking about fun in a relationship. You need to try something in bed to liven up your mundane sex life. Maybe you should not do it on the bed, or maybe you need to add some toys into the picture. Whatever it is, there is always something new that you can try out. Eat stuff off each other, watch adult videos together or bring in some whips and handcuffs to the scene. It will definitely make a huge difference.
8. Kids, maybe?
Of course, you don't have to do it. But if you've been married for a while, most couples do think of bringing in the third party. And if you both want it, then why not? Having a child together lets couples bond at a different level altogether. You can also look at adopting a child if you don't want to go through the whole pregnancy thing. Heck, you can even adopt a dog or any other animal that you feel like. But this involves a lot of responsibility, so make sure you're ready before you take the leap.
9. Do the new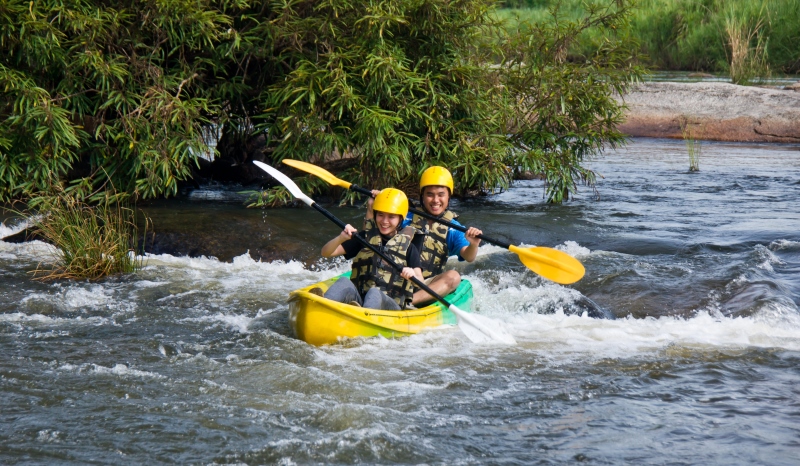 Image source: Shutterstock
It's all about killing time together in new ways so that the routine doesn't bore the relationship away. The best way to keep a long-term relationship fun is to discover new things together. You can try taking a cooking class together, a dance class, volunteer at some shelter or maybe just work out with each other. The bottom line is that doing things together will give you more things to discuss about.
10. Double date
Spending time with other couples once in a while can be good for you, especially if you know the really committed kinds. It reinforces the idea of sticking together and learning from each other. If you're not comfortable with dates, then just hang out together with other people. You could throw a party and invite both your set of friends. That way, you both get to be around other people, even though you're bonding with each other. Also, you get to test your hosting skills as a couple. That is always fun.
11. Dress up
It might be the most obvious advice, but it is also a very important one. Most couples become too used to seeing each other in their PJs, and that's one of things that makes a relationship boring. While it is great that you're comfortable with each other, dressing up always makes it better. It could be a sexy jacket, dress or even lingerie. But dressing up is always a good idea.
12. Say 'I love you'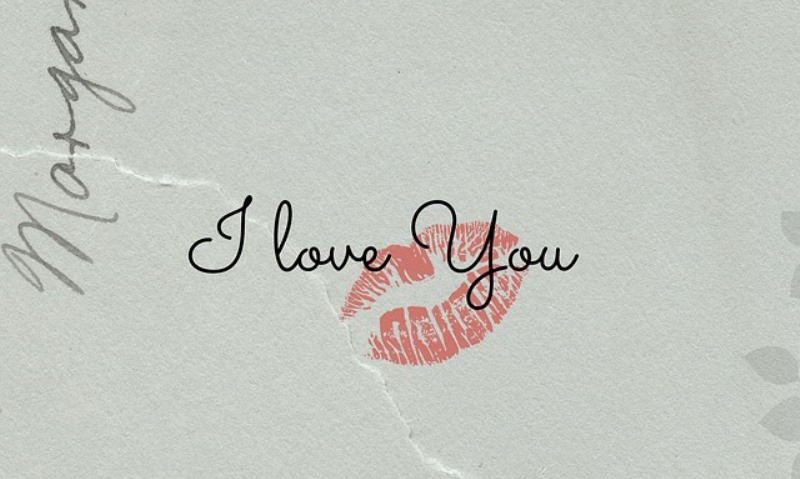 Image source: Pixabay, under Creative Commons License
Yup. Most coupled stop saying because you know, they already know. But expressing all those mushy feelings, brings back a spark that nothing else can. When you're apart, send each other romantic text messages. You can even send sexy pictures to each other. This will build up the anticipation of when you see each other next. Nothing says love like actually saying 'I love you.' So, bring back that bit of romance.
---
Suggested read: 18 amazing tips on how to look pretty and make his heart beat wildly
---
There, now that you have a few tips on how to make your relationship fun again, don't stop at anything. Express your joy at being together; greet each other with excitement, talk about the world, talk about your dreams and hopes, talk about the future, play sexy, and most importantly, spend quality time with each other. Being comfortable with each other is a wonderful achievement. You get to be who you want with the one you love, but doing the unexpected will keep the spark alive. A routine with some romantic fun doesn't sound all that bad now, does it?
Long-term relationships are not easy, but they're not supposed to be boring either. You don't have to plan everything. Be spontaneous and do something together that excites you. The point is to enjoy each and every moment that you can, and together. Relationships take a lot of time and effort. If you've given it the time and effort to stay together for this long, then might as well make an effort to make it more fun. Just because you've been together for too long, doesn't mean you can't still have fun.
So, go and have some fun!
Featured image source: Shutterstock
Summary
Article Name
12 Awesome Tips On How To Make Your Relationship Fun
Author
Description
If you want to know how to make your relationship fun, you've come to the right place, because we have the answers you're looking for!