Talk to a woman about her body, and she'll tell you what all she'd change about it, if given a chance. Welcome to the real world! Most women aren't comfortable in their own skin. In today's world where women covet the size zero figure, a 20-year-old Spanish artist is trying to show the world that curvier women are beautiful too.
---
Suggested read: You won't believe the amount of money Kim Kardashian spends on her selfies!
---
Meet Spanish artist David Lopera. He has attracted a lot of attention in the recent weeks, owing to his long-running series of images of celebrities, that he has photoshopped. From Beyonce to Katy Perry to Jennifer Lawrence to Kim Kardashian to Rita Ora, all the celebrities that he has chosen are unofficial role models for being beautiful and possessing enviable bodies.
And David has chosen to change those enviable bodies from slender to curvier, ranging from slightly overweight to full-on pregnancy. Although some of these photoshopped images might be deemed unhealthy, his intention behind the series is to promote healthy body image and body acceptance. Through his work, David has shown the world that beauty is not dependent on weight alone.
---
Suggested read: Why does Victoria's Secret needed to apologize to women?
---
The first image that David altered was Katy Perry's album cover of 'One of the Boys.' This image, which David posted on his deviantart page, quickly went viral and has since been inundated with requests to give specific celebrities the 'makeover.'
"Emma Watson, Jennifer Lawrence and Kim Kardashian are some of the most popular requests I get," he said.
However, not everyone is a fan of David's work and his chosen mode of bringing about a positive change. Marie Southard Ospina of the feminist blog Bustle, said,
"With all the plus-size and fat positive bloggers, models and activists posting real imagery meant to beat stigmatization, it seems unnecessary and almost disrespectful to turn to the altering of female celebrities in order to prove a point about body positivity."
Here are some of the other celebrity pictures that David has photoshopped:
Tell us what you think of this effort by David Lopera in the comments below.
Summary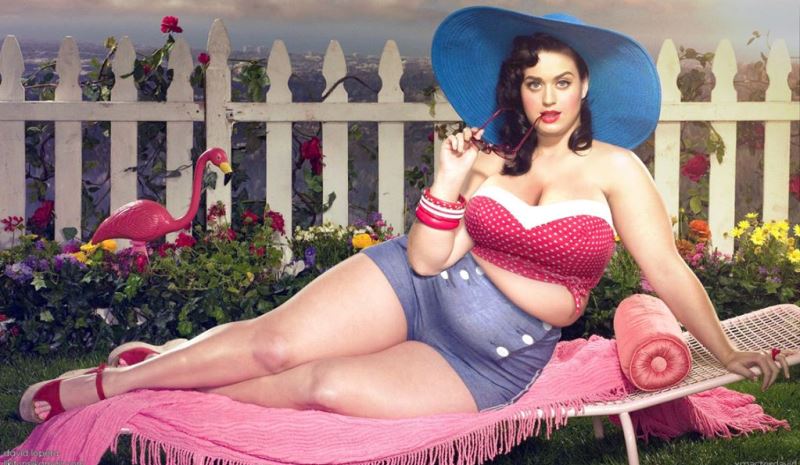 Article Name
Spanish artist makes celebrities curvier with photoshop to prove a point
Author
Description
Spanish artist David Lopera has a long-running series of photoshopped celebrities, making them appear curvier. Here's why he did that.