God, do I feel old! It's been 10 years since the release of Stephenie Meyer's young adult vampire fiction bestseller Twilight! Can you believe it?! I remember pooling all my pocket money to buy the novel, which, by the way, I finished reading in two days!
Whether you're Team Edward or Team Jacob, you will not have missed out on hearing about Twilight and its sister books, and the subsequent blockbuster movies. If you did miss out on the books and/or the movies, then, you my friend, have been living under a rock!
Image source: Google, copyright-free image under Creative Commons License
On the 10th anniversary of the release of Twilight, which was yesterday, writer Stephenie Meyer released a new book from the same universe, but with a twist. In the new book, which is titled Life and Death: Twilight Reimagined, the gender roles of almost all the characters have been swapped. Yep, that's right. No more Team Edward and Team Jacob, but it'll now be Team Edythe and Team Julie!
Weirded out yet? 😉
---
Suggested read: A close look at E L James' Fifty Shades follow up 'Grey'
---
The 400+ pages of bonus content will have Beau in the place of Bella, as the protagonist, and will be told from Beau's POV.
Talking to Good Morning America, Meyer said,
"I wanted to do something fun for the 10th anniversary and the publisher wanted like a foreword and I thought, 'Well, maybe something more interesting.'"
Unsurprisingly, it was the character of Bella that inspired Meyer to swap genders of her characters. She revealed that over the years, she'd received questions and heat for painting Bella as the 'typical damsel in distress.'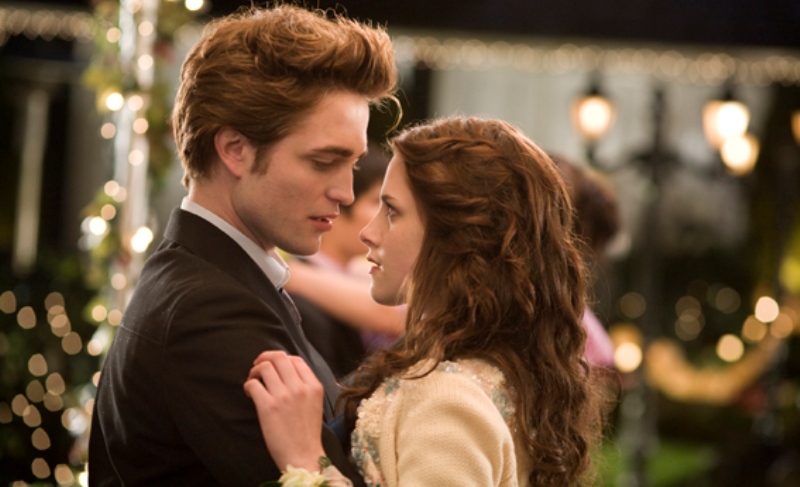 Image source: Pinterest
Meyer, an Arizona mom of three, said,
"It's always bothered me a little bit because anyone surrounded by superheroes is going to be… in distress. We don't have the powers. I thought, 'What if we switched it around a bit and see how a boy does,' and, you know, it's about the same."
The bonus material was supposed to be just 'one or two' chapters, but turned into 400+ pages after Meyer said she found the reimagining 'really fast and easy' to write. The two characters from the original Twilight who remain as they are are Bella's parents, Charlie and Renée.
The 10th anniversary edition 'Life and Death: Twilight Reimagined,' will be available in stores today. And of course, a new book requires a new cover too. But the twist is that, the old Twilight cover with the red apple is on the front, whereas the back of the book reveals the special cover for the new version, with a guy's hand holding a green apple.
Although this gender swap version does seem interesting, it's the only time that readers will read about Beau.
Meyer said, "I think that this is just one version with Beau."
Well, there you have it. Are you excited about this reimagined version of Twilight? Will you read it? Tell us in the comments below!
Featured image source: Google, copyright-free image under Creative Commons License
Summary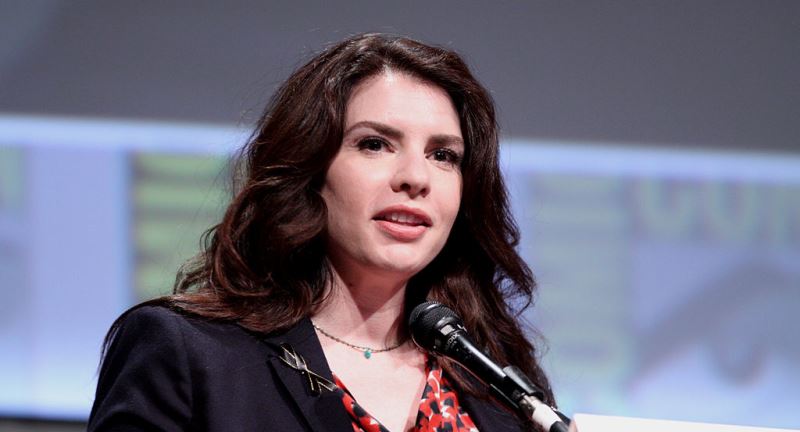 Article Name
Stephenie Meyer Swaps Genders Of 'Twilight' Characters In New Book
Author
Description
To mark the 10th anniversary of the release of 'Twilight,' Stephenie Meyer released a new book with gender swapped characters.