Life gives us second chances in a way we don't expect. When it happens, you simply want to go along and comply with it, blaming it on destiny! Likewise, you could have your second chance at love when you are dating an ex. Although this sounds totally weird, sometimes dating an ex can have advantages which you may have undermined.
Some of the key positives are:
The things that went wrong the first time can be worked on.
The familiarity makes it easier.
You don't have to go through the awkward getting-to-know-you phase.
You already know each other's like and dislikes, interests and passions, and hence it would be easier to go back to sharing that easy rapport you both shared.
---
Suggested read: 16 strong signs you should breakup with your partner
---
Having said that, it totally depends on the kind of rapport you shared with your ex, the reason you broke up, who broke up with whom, etc., So, getting back again would be absurd. There's an equal chance that this idea could swing in any direction.
A break up doesn't always mean the end of a journey. It could just be a short break, a break from each other and not from the relationship as such. Sometimes, all people ever need is the space and time to reflect on their thoughts, or to simply grow up. We've seen a lot of couples who get back together years after a breakup. So, if it's in your destiny, you will ultimately end up with the person you least expect. Unless it's a well-informed choice you make to not be with that person.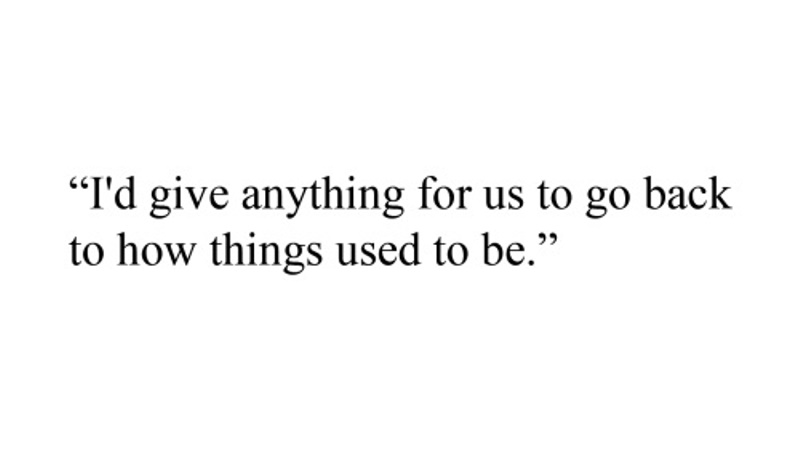 Image source: Tumblr
Now, when you have got your second chance, you sure as hell don't want to screw it up. Having a break up after a reconciliation is probably the worst that can happen in a relationship. So, this time around, since you already know the game, you need to handle things tactfully. It won't be that difficult if you concentrate on the right things and work on what went wrong the first time around.
Not everyone is lucky to get a second chance; it's life's way of saying that you have another shot at it, so don't goof it up! You need to keep a few things in mind while dating an ex to have a good relationship.
1. Get clarity – get sorted
The first and most important thing to remember is to get it all sorted in your mind. So, once you are clear about what you want, you may want to talk to your ex too. It sure is very different when you do it the second time around. The equation would have totally changed. You may be getting mixed signals from your ex and that could lead to confusion. So, don't keep matters in a grey area, talk it out with your ex. Speak to them about what they think and whether getting back together is a good idea.
2. Give it some time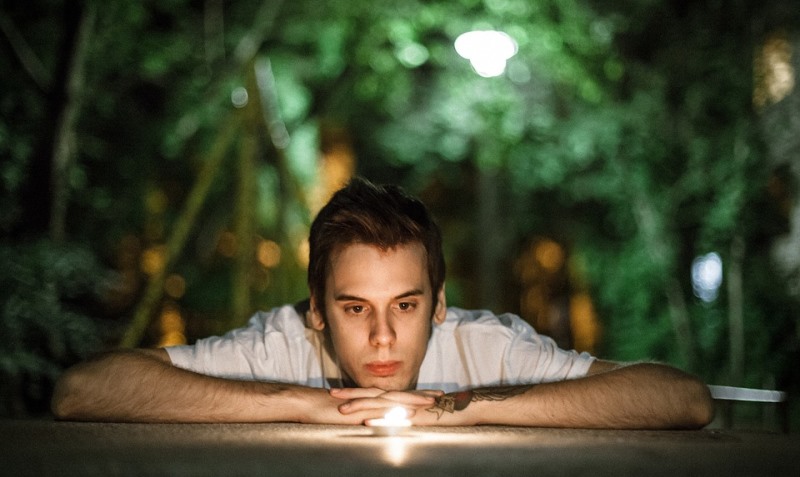 Image source: Pixabay, under Creative Commons License
You don't want to rush in and out of anything. So, let time pass by. Give it a rest and then pursue it only if it absolutely makes sense. Waiting for a sufficient amount of time before getting back again is a wise thing to do. If you are a couple that's constantly on again and off again, you'd be complicating it for yourselves. Sometimes, a break from each other does help to heal wounds, and above all, it is a good time to ponder over matters that you would otherwise ignore. So, make use of the time in between optimally, and then make a wise choice. Let there be enough time before your first break up and your eventual reconciliation, so that you know that this is what you want – for sure.
3. Take it slow
Don't jump into it quickly. The secret to making a relationship work (new or old) is to take things slow, one step at a time. So, although you are familiar with the person, you may want to play it slow this time around, because, now you want to be doubly sure that you don't mess things up. Also, taking it slow will remind you of the initial days when you first began dating for the first time. Don't jump into bed immediately, don't do anything impulsively, and don't force anything. Keep it simple yet casual in the start (again!)
4. Start with friendship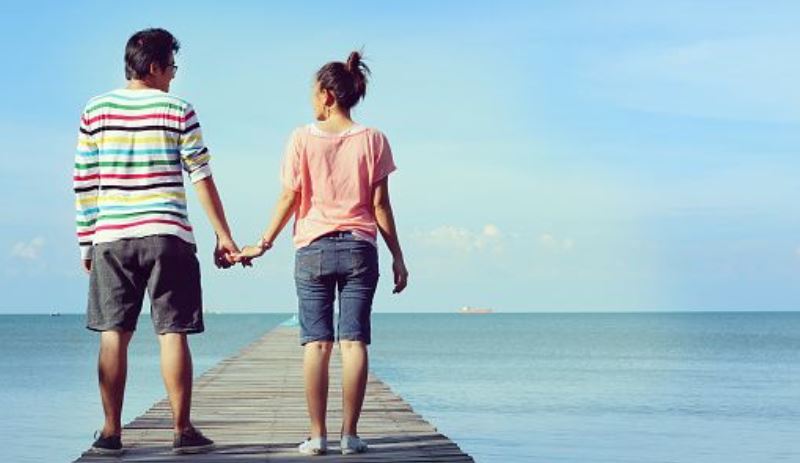 Image source: Pinterest
Start where you left off; if that's not possible, then start afresh. There is no better way to begin a relationship than as friends. That way, you aren't forcing anything; you are keeping it casual and cordial too. Most romantic relationships begin with a great friendship. So, if it works out for you both, be friends first. Then take it as it comes.
---
Suggested read: 10 compelling reasons to start loving yourself after a breakup
---
5. Don't make this a booty call
Sure, you want to talk to someone at 2 am and the only person you can think of is your ex. Sometimes the best part about the relationship is the equation in the bedroom. And now that you're not together anymore, you seem to want it more. But remember, when you are dating an ex, don't make this about sex only. It could very well be the only thing you miss about them, but if you are going to be stuck with each other due to sex, then you are setting this relationship up to fail. What happens once the 11 minutes of pleasure have passed? So, don't make this a booty call.
6. Do both of you want this?
Image source: Google, copyright-free image under Creative Commons License
A very important question to ask each other. Decide on what you both want. While you want it and your ex doesn't, or vice versa, things could just get messy and complex. So, only if both of you want to give this a serious shot, should you go ahead with it. Sometimes, it's all clear and fair in your mind, but your ex may not be thinking along the same lines. So, what you think may not necessarily be right. Consider the other person's opinions too.
7. Work on the reasons you separated
Whether it was cheating, other habits or something totally random, the first time around, own up to your fault (if it was your fault) or simply work on the things that went wrong. It's hard sometimes to forgive each other, and at other times, you could get pissed off and repeat the same cycle again. Think hard about all the things that went wrong in the relationship before. Only if both of you make a conscious attempt to work on the faults, can you expect things to work out for you both now. No one wants to relive their mistakes over and over again!
8. Are children involved?
Image source: Flickr
This is a very important factor to consider. If you were married and have kids to consider, then you have a lot to lose. Children are extremely sensitive and get easily affected with their parents' separation. Sometimes they adapt well, but at times, it's hard for them to quickly accept the change. Depending upon their age, you have to carefully work things out. When children are involved, sometimes you can't be selfish. You have to think about them and put their needs ahead of your own. So getting back together and making tiny sacrifices for them can be beneficial in the long run. On the other hand, it might even backfire and may do more harm than good. So be very very careful how you handle getting back with an ex when children are involved.
9. Accept the changes in them
Maybe during the time you both weren't together, a lot of things could have changed. Even the qualities in your ex. So, when you are dating your ex, you may notice how they have changed considerably. Only when you begin to accept them in their new avatar, will you be able to make it work. Don't expect them to be the same person you met the last time. Remember, change is the only constant.
---
Suggested read: 10 crucial questions to ask before breaking up with your cheating partner
---
10. Do new things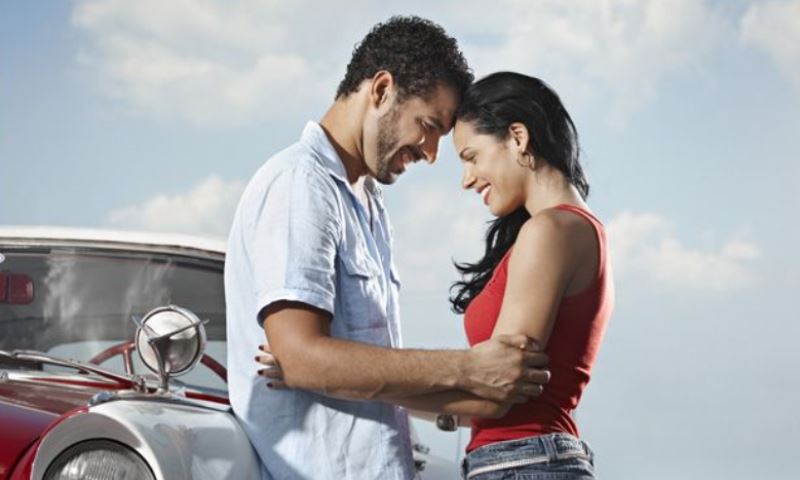 Image source: Pinterest
While you may be familiar with each other's habits, tastes, quirks, and choices, it's nice to do things that you both are unfamiliar with. Try new things. The adrenaline rush of trying out new things will add that much-needed spark to your relationship. Give up those old habits and concentrate on doing different things in new ways.
Dating an ex is not half as bad at you thought, after all, eh? If things work out for you, you're in luck. But don't lose heart if they don't. So, you could totally tank your second chance and it's perfectly alright to do so. Because dating your ex can be quite tricky. Hope the above tips will help you date your ex and make it work this time around.
Tell us your story, we'd love to hear from you.
Featured image source: Pinterest
Summary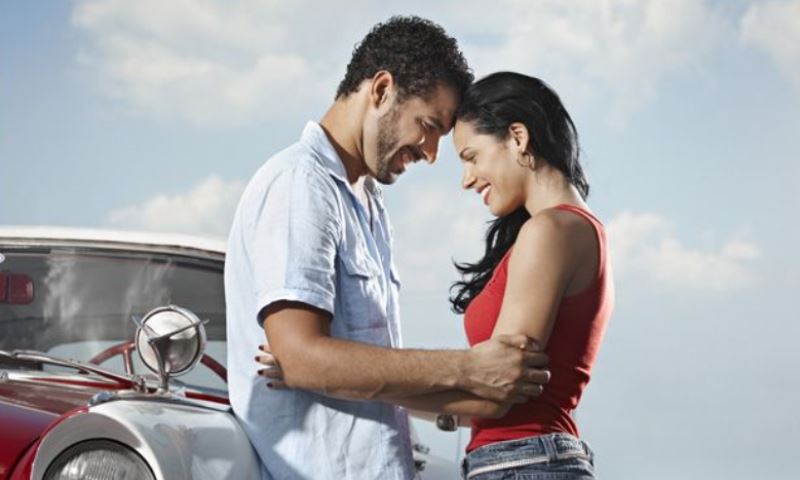 Article Name
The Complete Guide On Dating An Ex And Having A Good Relationship
Author
Description
Do you have a second chance at dating an ex? Here's how to have a good relationship with them this time around.