When your man proposed to you, it felt like the most wonderful feeling ever. However, things ceased to be that wonderful once you decided on a wedding date, which happened to be just 6 months away.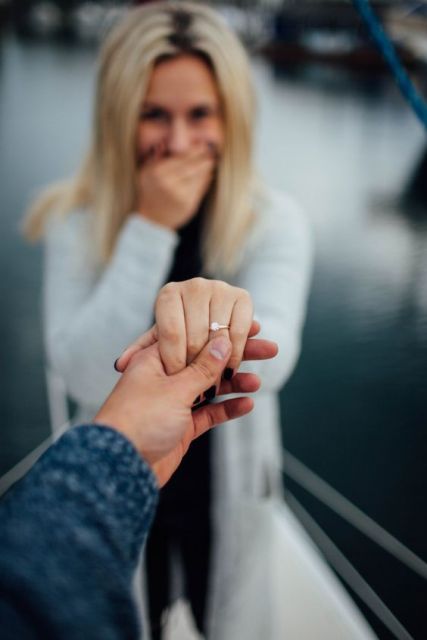 Image source: Pinterest
A big, proper wedding takes anywhere between 12-18 months to plan, because the beautiful lights and the food and the furniture and the favors and the decorations that you want need time to organize and arrange for. Planning a whirlwind wedding sounds (and actually is) very stressful. You have half the time that other people have to put up a ceremony that is as beautiful and memorable. If you have decided on a whirlwind ceremony with your partner, and you have only 6 months or less, and you desperately need to know how to plan a wedding in these short months in the most efficient way possible, look no further. Here is the ultimate list you need in order to plan a beautiful wedding in half-time.
---
Suggested read: The ultimate guide to planning a wedding on a budget and save thousands
---
The pros of planning your wedding in 6 months
Before you can actually get to the planning part, I should give you some hope and encouragement, and convince you that all is not lost, when you have only 6 months, and you need to know how to plan a wedding in that duration. In fact, there are several pros of planning a wedding in a short span of time, which will ensure that you have the beautiful ceremony of your dream.
Image source: Pinterest
A quick wedding means you will have less time to dwell over your decisions, so the scope for second thoughts and doubts, which frankly have the ability to ruin everything, is largely lost.
If you are a sucker for small weddings, you have the perfect excuse to have one with only your closest friends and family in attendance, because there is no time (or space) for large elaborate guest lists.
If it is a small wedding that you are planning, you can become the master of cost effective planning, because you will not need to spend too much.
If you are getting married off-season, then too, you might save some cash because choosing a venue will become a whole lot easier (and cheaper).
If you can't find a professional baker to bake your wedding cake, you can always approach a local bakery for a simple wedding cake, which you can then personalize with anything you like.
A whirlwind wedding also means that you and your partner don't have to wait an entire excruciating year to begin your blissfully wedded life. The wait isn't really that long at all!
The cons of planning your wedding in 6 months
Even though the list of pros of planning your wedding in 6 months is pretty long, it cannot be denied that your 6 months is not going to be a cakewalk of fast and successful decisions. There are going to be hurdles along the way. Here are some of the most common hindrances you might face during your 6-month planning stint. Also, it is always better to be safely equipped with the cons of your time limit, than be faced with nasty surprises.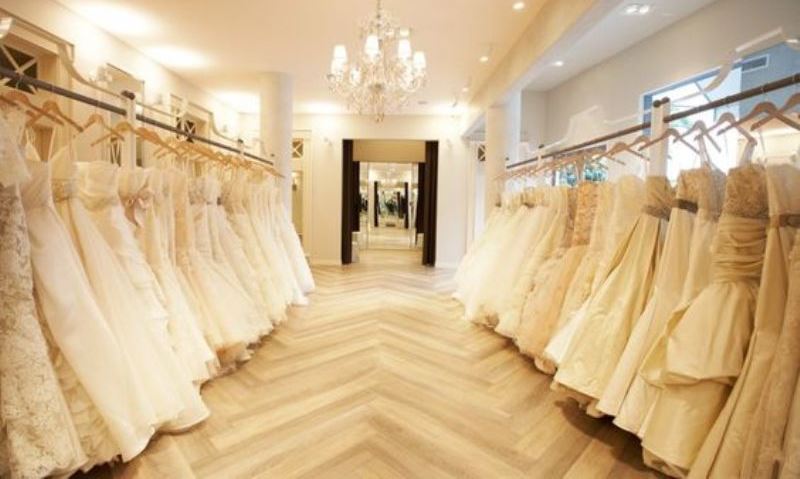 Image source: Pinterest
A lot of people you might want at your wedding might not be available because you will be inviting them on such short notice, and they might not be in the vicinity at the time.
You might have trouble booking things like a designer cake, your dress, and your venue (but alternatives are always there, so don't lose hope).
You have to brace yourself for 6 months of complete stress, which might result in your being on the edge most of the time, a few bad and hasty decisions, and maybe even some tears.
Your choices have to be limited because you can't have everything according to choice, whether it is the photographer for your wedding, or the flowers that you want for decorating the venue.
You might have to pass on the smaller details of your wedding, and focus primarily on one aspect that you would like to execute with all your care, for example, the decorations. It might be difficult however, to look after the details of things like your decorations and your catering, etc.
---
Suggested read: All you need to know about planning the ultimate feminist wedding
---
Things to consider while planning your wedding
Planning a wedding in 6 months does not negate the fact that you will have to take into consideration every single detail that goes into planning your wedding. Everything, starting from your dress to the venue to the food to the guests, have to be taken care of, but the method that you might have to adopt is different from the procedure you would normally follow while planning a wedding that is at least 12 months away.
Here are some of the basic considerations and how to go about executing them that you must take into account.
1. Venue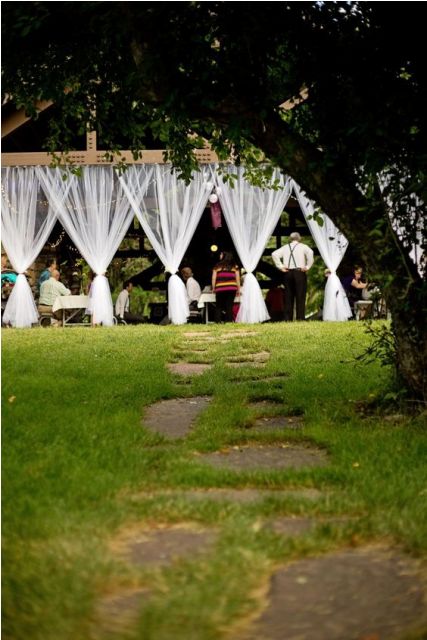 Image source: Pinterest
If you are unable to find the perfect venue for your ceremony, then you can always check out places like public parks or other open spaces which only need permission, and no hiring. You can also check with some of your acquaintances who have nice big lawns where you can have your wedding.
2. Invites and other printables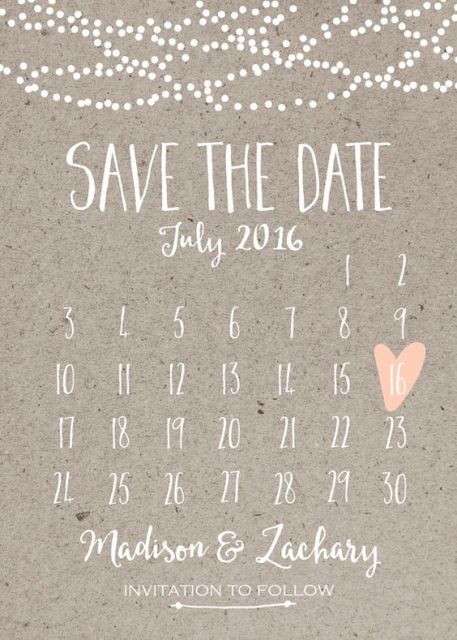 Image source: Pinterest
Printing things like save the dates and wedding invites takes time, which you don't have. For an efficient alternative, you can opt for digital save the dates with cute and quirky designs, and you can still send your invites via speed post if you enlist the help of the right printing company.
3. The wedding dress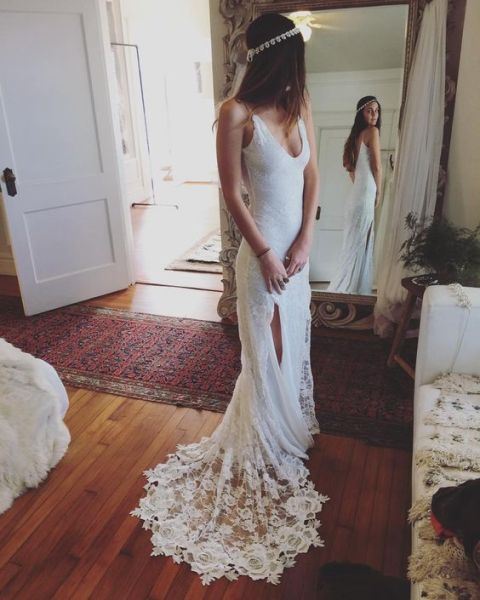 Image source: Pinterest
One of the most exciting parts of planning your wedding is choosing your wedding dress. Most brides choose their wedding dress several months prior to the ceremony, but if you don't have time to afford that kind of luxury for a proper designer wedding dress, you can check out the stores which sell ready-made dresses, and you are in for a pleasant surprise. This way, you can take your dress home in a day.
4. Cake and other confectionary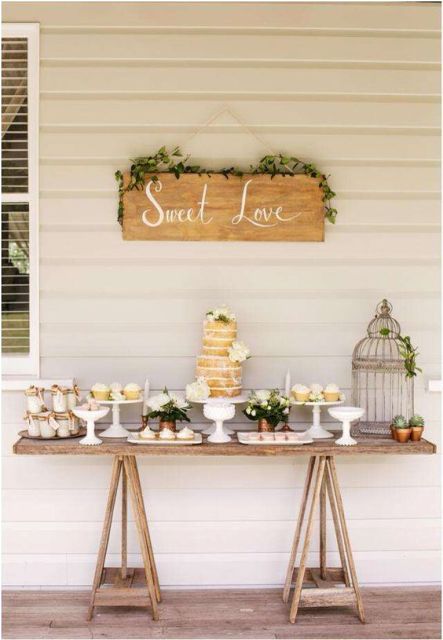 Image source: Pinterest
If you are planning on an elaborate dessert platter for your wedding along with your wedding cake, and you don't have too much time to place your order at your favorite baker's, go for a simple, readymade wedding cake, which as I have already mentioned before, you can customize. As for other desserts, you can stick to the staples from the shop with things like macaroons, donuts, and simple cupcakes and pastries, making for a comforting sweet addition to your menu.
5. The decorations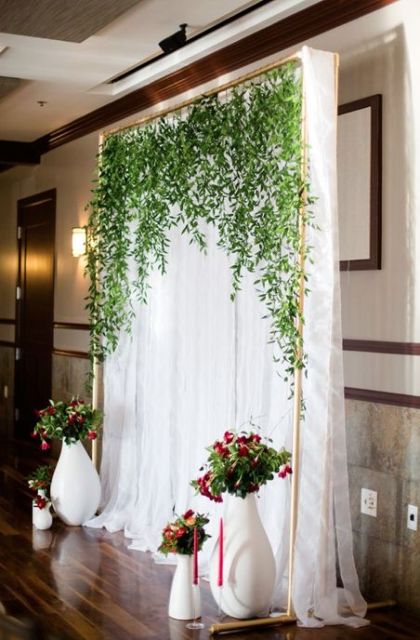 Image source: Pinterest
When you are speed-planning your wedding, the best thing you can do when it comes to decorations is hire a professional event decorator who will be able to get you cheap contacts for flowers and furniture and lights and a sound system and everything else that you might want and need as part of your wedding venue decoration.
6. Deciding on your honeymoon
Image source: Pinterest
Everyone knows about the woes associated with planning a trip close to the date of departure – ticket bookings and hotel reservations are nothing short of a nightmare. Instead of planning an elaborate international holiday, you can pick a spot that is quaint, scenic, and close to home, or even take the help of travel agents, who will be able to help you out with destinations and reservations.
---
Suggested read: 15 things you MUST know before planning a DIY wedding
---
General timeline of milestones for your 6 months of planning
If you want to know how to plan a wedding in 6 months, you have to have a list of immediate milestones ready, which you should accomplish and tick off month by month to ensure that you are on schedule, so that you are able to pull off the ceremony without a hitch. Having a list telling you about the things that you should be getting done in the six months before the D-day will also help you in time management and getting things done without feeling all over the place.
6 months to go: With six months to go, there are a number of things that you should have gotten done in order to set the ball rolling for all further planning. This includes all the things which aren't easy to get, and early reservations can help you get the best of everything. In the first month of your planning, you should send out your save the dates, book your vendors including decorators, photographers, caterers, bakers, florists, etc., and book the hotels and rooms where you might have to accommodate your guests. Also, do not forget to order your wedding dress and dresses for your bridesmaids.
5 months to go: In the fifth month, focus on some particular vendors, who will take care of specific things on your wedding. For example, get hold of someone who will be printing the invites for your wedding. Take care of all transportation needs you might have before and after the wedding. Choose the kind of music you will want on your wedding and book a band.
Image source: Pinterest
4 months to go: With two months already gone, you have to really get down to business. Make sure you have a decorator by this time, if you are going to hire professional help. Make sure you have all your furniture hired by this time and choose the fabric and flowers that you will want for your wedding. If there are any other accessories that you might want at your wedding, this is the time to fix them.
2-3 months to go: These are the months when you have to get down to the field and schedule a lot of appointments – with the baker, with people at your salon for manis and pedis, and you also have to pick out a store for your wedding registry. With 2 months to go, send out the invites to your guests. Plan your rehearsal dinner in these months and make sure that most of the things that you will need for your wedding, you have already purchased.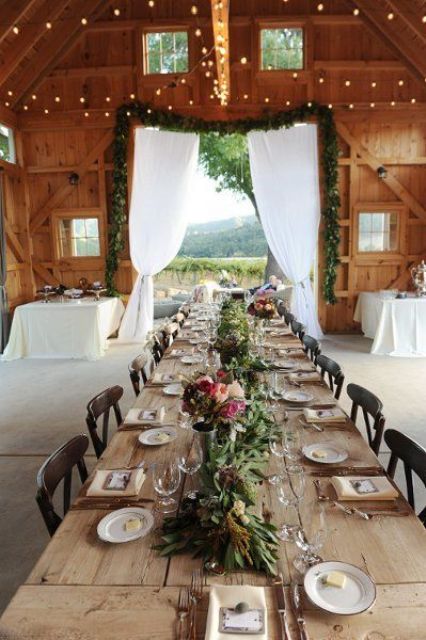 Image source: Pinterest
1 month to go: With only one month to go, you should be telling your wedding vendors the final guest count and chalking up a seating chart for all those who are going to be attending. Everything, starting from your wedding day schedule to your wedding favors should be ready by the time it is one month till your wedding.
---
Suggested read: 9 terrible wedding planning tips you MUST avoid at all costs
---
Final week checklist!
Even though you have been planning like a machine for the last 6 months, you need a completely separate checklist for the last week before your wedding, where you might have to handle last minute crises and make sure everything is in place. Here are things that you should be ticking off your list, as the final countdown starts.
Start packing for your honeymoon as soon as the last week starts, and make sure you have all your documents handy. Do not leave even the tiniest amount of packing for the last minute because you will end up not taking it
Check with all your vendors about the items you have finalized and the guest count
Sit with your fiancé and chalk out the final schedule for your wedding day
Throw a party for your bridesmaids, or make sure your bachelorette party is organized in the final week
Give your baker all the extra details that you might want on your cake, or if you are to personalize it yourself, get hold of the things that you might want to add to your cake
Remind your entire wedding party, men and women, to pick up their dresses and tuxes
Recheck all your finances and run through your entire wedding day in your head several times
Practise and try out various kinds of makeup and finalize the one you would want on the final day
Keep the day before your wedding absolutely free. Go out and have fun, visit a couple of people you are super close to, and make sure that you get a good night's rest.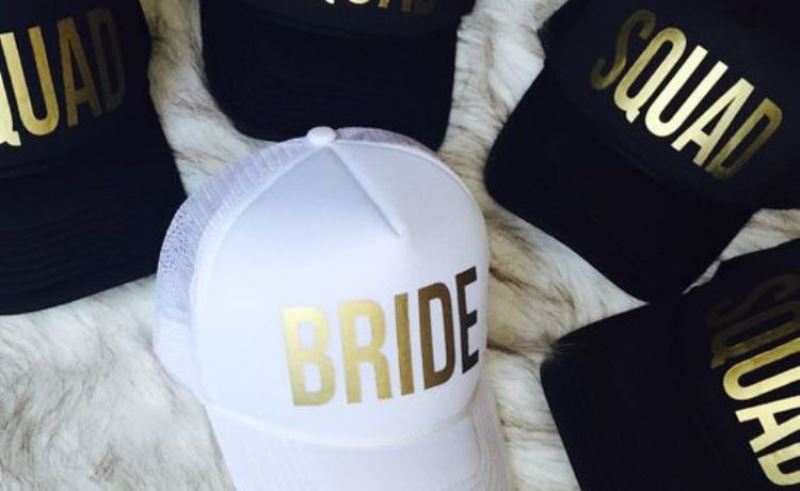 Image source: Pinterest
There is no denying that planning a wedding in a mere 6 months is quite stressful, but you have to make sure that no matter how less the time seems, you enjoy yourself, so that your wedding is as beautiful and spontaneous as your engagement, and so is the rest of your life!
Featured image source: Google, copyright-free image under Creative Commons License
Summary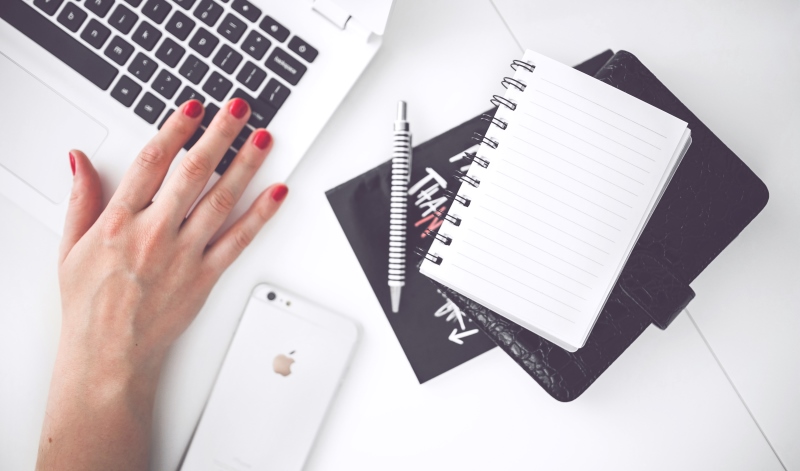 Article Name
The Ultimate Guide On How To Plan A Wedding In Six Months
Author
Description
If you have only 6 months or less, you desperately need to know how to plan a wedding in these short months in the most efficient way possible.