Scarlett Johansson, Rachel McAdams, Anne Hathaway, Jodie Foster, Julia Roberts, Demi Moore… I guess, even Cleopatra… Okay, okay, I need to stop! I am not running you through the most enigmatic and beautiful women throughout history, but rather giving you a  small sampling of famous Scorpio women! A Scorpio woman in love is anything but simple; she displays a plethora of obvious and clear emotions in those mysterious eyes! Are you finding this a bit paradoxical? Well, that is what she's all about, my friend!
If there is any being other than Nature herself who can oscillate between turbulence and calm with such ease, it's a Scorpio woman! She is intelligent and more inquisitive than Alice in Wonderland! If you are afraid of the truth, never date a Scorpio woman. She is brutally honest and expects the same from you. Lie to her, and she will follow you to the end of the world in pursuit of the truth! Yea, she's Hannibal Cannibal, but a super sexy one!
---
Suggested read: 8 things you NEED to know about loving a Libra woman
---
Loving a Scorpio woman is like planning to break into the FBI! It requires intricate planning, which in turn, requires you to understand the basic structure of the 'Bureau' that she is! Here we are, as usual, to assist you through this operation! Roger that!
1. Gone Girl
Image source: Google, copyright-free image under Creative Commons License
"Sweet as sugar, Hard as ice. Hurt me once, I'll kill you twice!"
(Not to be sung in a sing-song way!!)
If there is one platinum piece of info that I would like to bestow upon you, my child, as you have risked your life by loving a Scorpio woman, it would have to be: "Hell hath no wrath like a Scorpio crossed!" Yea, she is a 'Spartan'… or maybe closer to V for Vendetta! Get this straight – a Scorpio woman in love neither forgives nor forgets. Betraying her love or her trust is the biggest (and maybe the last) mistake of your life! 'An eye for an eye' is more like 'a sting for a scratch' when it comes to a Scorpio! Love her, and she'll move mountains to be with you. Hurt her, and she'll break the mountains on your… Oopsie! As I said, have you watched Gone Girl? Well, that's not anything compared to a Scorpio woman! Basically meet 'Karma' in human form!
The silver lining is, she doesn't get pissed off very often.
2. "The devil does wear Prada!"
Image source: Google, copyright-free image under Creative Commons License
Dude, your Scorpio queen is a diva when it comes to fashion. No one can pin her down! From the sleek and sensual boardroom dame to the girl-next-door out for a romantic evening, a Scorpio can pull any look off with ease! She prefers the bohemian gypsy look that accentuates her mysterious nature. A Scorpio woman is a trend-slave. She is both chic and seductive, as well as somewhat rebellious, and definitely flaunts it! No, you don't sniff betrayal – she dresses up for herself, not to please anyone else! You should feel lucky, because if there is one woman who can pull off jet black or bright red sexy lingerie, it is your babe!
3. "You are still the one I love!"
Image source: Google, copyright-free image under Creative Commons License
Scorpio woman in love is the vision of fierce devotion! Once she knows that "you are the one she'll kiss good night for life" (and trust me she knows!), her love becomes the 'forever and always' kind! She'll be endlessly loyal and expects the same from you! She'll support and promote your career and will want you to reach superb heights in life. She'll put you before herself and will never lend ears to anyone talking badly about you! If you tell her someone in fourth grade bullied you, she will find him and she will not only kill him, but also destroy all that he loves! She is Franz Beckenbauer when it comes to defending the person she loves, and that is you! Are you swelling up with pride because of your choice yet? Well, remember a woman like this is one to love and as a result, there will be a lot of men buzzing around her like bees! 'Bee' prepared!
4. The Dark 'Night' Rises!
Image source: Google, copyright-free image under Creative Commons License
Scorpio women, in love or not, seem to be charmed by darkness! If you ever walk in on her watching Forensic Files and smirking like Norman Bates, don't form ideas about her being a serial killer. She just enjoys the darker side of things. Scorpios are popular or infamous, I should say, for being intrigued by death, noir, and at times, even the occult! On the assumption that she doesn't conjure Captain Howdy up with an Ouija board, live and let her live!
This love of darkness covers up her sarcastic sense of humor that makes her oh-so-attractive! Chandler is a baby in front of Scorpio-casm! It's always good to have her on your side!
---
Suggested read: 8 things you MUST know about loving a Virgo woman
---
5. "I do it for the love!"
Image source: Google, copyright-free image under Creative Commons License
You should know that buying your Scorpio woman expensive gifts can be a hit-or-miss issue! Only those she deems absolutely worthy are allowed to know her inner thoughts and what she likes. She may toss a lavish Elizabeth Arden perfume in the trash, but cherish some cheap beaded necklace given to her by a beloved nephew or maybe a younger sister. It is easy for her to turn down a smitten billionaire, but beam seductively at some poor but artistic guitarist!  You will never know, because she loves to keep her secrets. (Victoria was a Scorpio, if you know what I mean! 😉 ).
6. "What does not kill you makes you a Scorpio!"
Image source: Google, copyright-free image under Creative Commons License
A Scorpio woman in love gets more intuitive than usual! The moment she lays her eyes on you (if she does!), she knows you inside-out. But, she won't say a thing. Scorpio women are not into confrontations. Intuition is her survival tactic. You may never really know her fully, so do not take that cool, calm, and collected appearance as  reality. Her quiet façade allows her to calmly judge you! Yeah, she's Alex Parrish! So to impress the babe, just be honest – plain and simple! She's brave and stubborn, so if you try some wiles, she'll probably embrace it!
7. "I'm not bossy. I am the boss!"
Image source: Google, copyright-free image under Creative Commons License
A Scorpio woman in love has a tendency to never leave the relationship on autopilot or let the co-pilot (you!) take charge at any point. If you are submissive, you'll accept the authority (which is, of course, for your own good). In case you resist, you both could get into real arguments – and I hope you know a Scorpio woman always wins! Actually the previous statement is true for all women (!) but perhaps even truer for a Scorpio woman! Scorpio women in love desire brave and determined partners. She firmly believes in the institution of marriage, so no hanky-panky there Mister!
8. "The banger sisters!"
Image source: Google, copyright-free image under Creative Commons License
Hail, the Goddess of sex!
If one could get into her head and have an uninhibited view of her fantasies, even E.L. James would shy away! All that emotional intensity needs a physical outlet, right? Her sexual expertise and energy makes her one of a kind – an enigma as she combines both the sensual and the spiritual! A half-closed, come-quick look can set fire to a room full folks! Give and take is true even when she's dealing with sexual pleasures. If you have dared to stride into her lair, make sure you have the energy to keep up! Yes, she is dynamite between the sheets but not all are allowed to know that! Getting past her NYPD-level guard is a challenge, but as they say, completely worth it!
---
Suggested read: 8 things you SHOULD know about loving a Leo woman
---
If you have read this carefully, and that's what you need to be every time you are around a Scorpio woman, I am sure you have understood she is the kind to buy a sword, name it kindness and then 'kill people with kindness'!
Both demanding and sensitive, she likes living in the extremes of whatever she does! She is tight-lipped, so don't expect her to be super open about what she thinks or feels. Use your brains and get the signs! Winning her trust is like winning the Wimbledon Grand slam! Tough yet prestigious! Power, position, and those dollar bills attract her, but once in love, she will leave them for you! Not because she has become a saint in love,  but because she knows she can build it all over again! So prepare to toil! I am sure Sidney Sheldon used a Scorpio woman as his muse, though 'used' would be the wrong choice of word! Read those thriller fictions and you will know what you have gotten yourself into!
Featured image source: Google, copyright-free image under Creative Commons License
Summary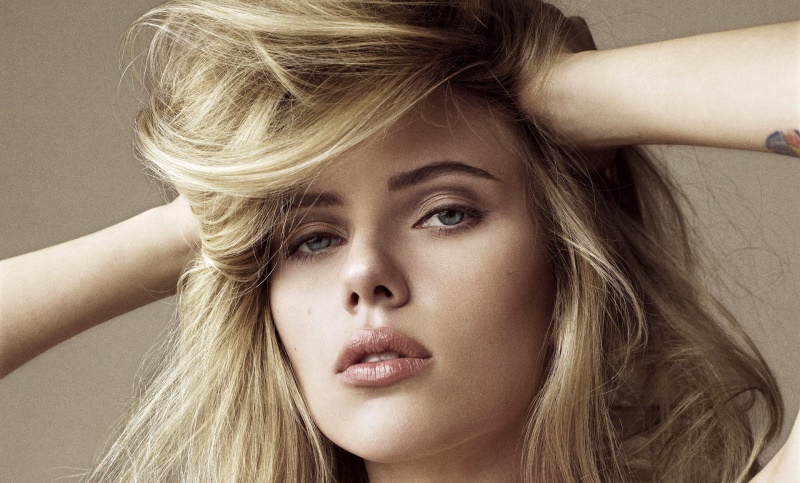 Article Name
8 Things To Know About A Scorpio Woman In Love
Author
Description
Is a Scorpio woman in love as dangerous as the sign she carries? Find out all about it here.