Ruepid tells me he wanted to bail out of the Hollywood breakup scene since aeons. He complains they do it as frequently as new moms change their babies' diapers and that he is sick of having to manage betwixt ordering split-darts and running about to hit 'em on the right targets. I consoled the poor guy by telling that the coming year would be better and he shall be able to lie on a beach, sipping on a pina colada while celebs shall only make love. (Oh God, please let that be true!)
Anyway, the poor guy smiled a li'l at my made-up s**t and gave me the list of the top ten international celebrity breakups of 2014 that he found the hardest to accomplish:
1. Emma Watson and Matthew Janney
Image source: Google, copyright-free image under Creative Commons License
The feminist and kick-ass actress from Harry Potter called it quits with her rugby player boyfriend Matthew Janney in November. The two had been seeing each other since the beginning of 2014 and have parted on 'amicable' terms. The split is rumored to have occurred owing to Emma's crazy shooting schedules. But with Colonia Dignidad, Regression, and The Queen of Tearling coming up, we ain't complaining, are we? 😉 Plus, she's just 24 and smart and witty and extremely attractive – sapiosexually and otherwise! We just think Matt wasn't quite the 'He' for this 'She.'
2. Jennifer Lopez and Casper Smart
Image source: Google, copyright-free image under Creative Commons License
This year has brought in another splitsville for JeLo, as she calls it quits with dancer/choreographer Casper Smart. The two, however, remain friendly and cordial, and were spotted partying together at MTV VMA's after party and indulging in the occasional wine-and-dine date. Well, with JeLo, what can you say, it isn't clear, ever!
3. Justin Bieber and Selena Gomez
This has been one helluva on-off relationship. After finding Kendall's texts on Bieber's phone while the happy couple was vacationing in St. Maarten, Gomez had called it quits for her and Bieber. History has evinced that the notorious bad boy hasn't been able to sever ties with his flirtatious girl pals, and this has been a bone of contention for a long time between the couple. An outburst was seen on September 30th, when Selena stormed out of the car on their way to the airport, and threw her purse on the ground. Apparently, Bieber has taken to Instagram to apologize and win her back. Let's see if the couple shall be 'ON' once again?
4. Jennifer Lawrence and Chris Martin
Jennifer Lawrence has apparently turned cold to Coldplay front man Chris Martin owing to his affinity for Iron Man actress and of course, his 'uncoupled' wife and the mother of his children, Gwyneth Paltrow. Now we wonder if there was a reason to worry about any rekindling romance there as Paltrow is 'openly dating' Brad Falchuk 'in secret.' 😉 After her split with Martin, Lawrence has been seen warming up to ex-boyfriend Nicholas Hoult. Now that's some complex relationship (thermo) dynamics!
5. Charlie Sheen and Scottine Ross
Image source: Google, copyright-free image under Creative Commons License
The man who made 'men, men, men, men, men, men, men, men, men, men, me..n, me…n, men' sound so good has called off his engagement to adult film actress Brett Rossi. The Anger Management star seems to have reconsidered his relationship in light of his situation with his children, and says, "I've decided that my children deserve my focus more than a relationship does right now. I still have a tremendous fondness for Scotty and I wish her all the best." He says, Brett's real name is Scottine and she is 'terrific' but they have decided to part on amicable terms, and shall always remain good friends. Now, that's some clever management, eh, Charlie?
6. Richard Gere and Padma Lakshmi
The couple who never quite acknowledged what was cooking betwixt them and were neither seen painting the town red, have finally gone their separate ways. After about six months of what sources deem 'fun,' the couple has called the secret fling off for reasons unknown. Well, whatever the reason for this intensely private romance to become a short-lived affair, we wish them good luck on the separate paths they have decided to tread!
7. Britney Spears and David Lucado
Image source: Google, copyright-free image under Creative Commons License
After catching hold of a video that has beau David fooling around with some other chick, Brit called it off. She described the day of the breakup as s**tty and immersed herself in work right after the split. Well, here's what we have to say:
David- Boy, what a dumba** mistake!
Britney- We love you!
Boys- She is single, again! 😉
8. Angie Harmon and Jason Sehorn
This couple has declared 'The End' to the engagement that happened in 1998 during an episode of The Tonight Show with Jay Leno. After about 13 years of marriage, Harmon admits to the pressure that an engagement on National television put on her and commented on the nature of marriage as being 'really hard work.' Coming to grips with their changing family dynamics, the couple ask for privacy while they continue to raise their three daughters together.
9. Big Sean and Naya Rivera
Image source: Google, copyright-free image under Creative Commons License
This one got pretty ugly. The rapper called off his engagement to the actress in April this year, and the two haven't left any stone unturned in badmouthing and slandering each other in public. While Sean's stream of invectives has seemed to spill forth into the lyrics of his rap such as 'crazy bitch, I don't fuck with you,' Naya has blasted her ex on twitter for being a cheating skunk. The damage seems to be contained after both have seemed to move on to seemingly blissful (and peaceful? For now, that is) relationships- the rapper with Ariana Grande and Naya with hubby Ryan Dorsey.
10. Mariah Carey and Nick Cannon
Image source: Google, copyright-free image under Creative Commons License
Six years of marital bliss and adorable three-year old twins later, this couple has called it quits. Although Carey has chosen to be silent on the split save for the seemingly telling change of lyrics of one of her all-time hits to 'I know you cheated' at a recent concert, Cannon has gone all out to exude his faith and seemingly pretty good holdin' up to his woeful state and sad split.
There you go- the top 10 breakups that created a buzz that's yet to die down! There have been many more as Ruepid is always ordering for more split-darts on e-bay for our Hollywood celebs. The saga as you know is never ending. Poor Ruepid- no offs for him in H-town!
Feel free to make Ruepid's work easier by relieving him of passing on his conquest lists to me, by typing away in the comments section below.
Summary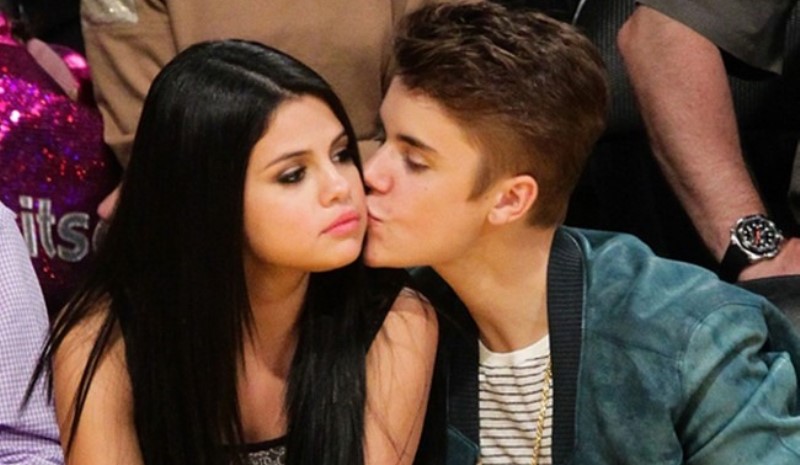 Article Name
Top 10 International celebrity breakups of 2014
Author
Description
Just as there were hookups that caused you to raise your brows, there were breakups too. Here are the top 10 international celebrity breakups of 2014.