Ever wonder how many first dates you've had? Dating can be a little tricky at times and if you are not getting a second date, chances are that you must be doing something wrong. Now is a great time to make some amends and come up with a brand new dating strategy – yes, you need a plan to make it work. Before you go and meet your next date, make sure that you are not making these seven common mistakes that prevent people from getting a second date.
1. You always show up late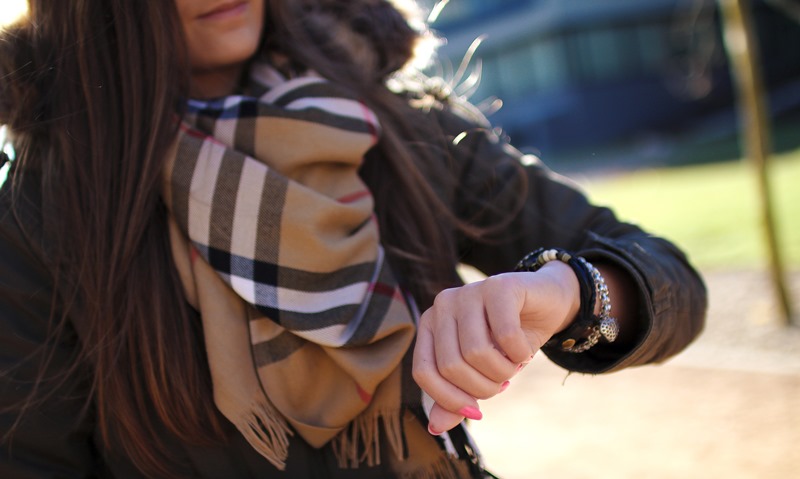 Image source: Google, copyright-free image under Creative Commons License
You are not unlucky in love, you are just not punctual. Most of the people I know (including myself) can't stand people who are late. You should value the time of the person you are about to meet and show some interest if you really want to create an everlasting impression. This can never be achieved by being late ON YOUR FIRST DATE.
2. You show a lack of interest
You should understand the dynamics of a first date as it can often be the game changer. If you want to know the other person, you need to make an effort. You need to let them know that you are into them. Ask them a few questions about their life in general or their work. Try not to get too personal on your first date, but at the same time, don't come out as a cold and bitter individual.
3. You keep talking about your ex
This one is a major turn-off. Nobody likes to date someone who is emotionally unavailable or has a lot of baggage. You might assume that you are unlucky in love and are not able to get a second date, but chances are that deep within, you don't want to move on. You are still not over your past relationship and are not ready to date someone else. There is nothing wrong about it. Take an off and do some soul searching before you get back in the dating game.
---
Suggested read: 10 obnoxious first dates I went on
---
4. You keep checking your phone
It doesn't matter if you are expecting an important call or a message, but if you keep checking your phone in the middle of your date, it will only let your date assume that you want to escape them and can't wait to go home. You don't want to come out as that person who is too busy to find love, do you? If you are really so busy, then re-schedule your date instead of making them feel that they are not wanted.
5. You ask inappropriate questions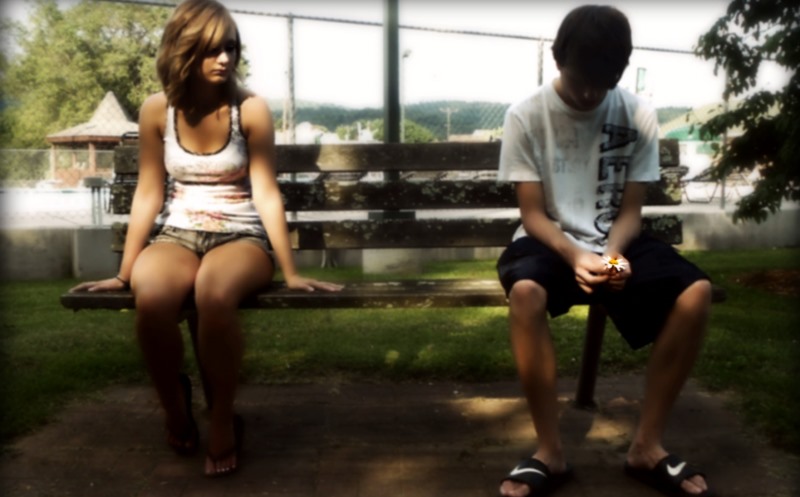 Image source: Google, copyright-free image under Creative Commons License
You can't ask your date personal or intimate questions on your first meeting. It will certainly push them away and no, you cannot sob about being unlucky in love for this one.
6. You lack basic etiquette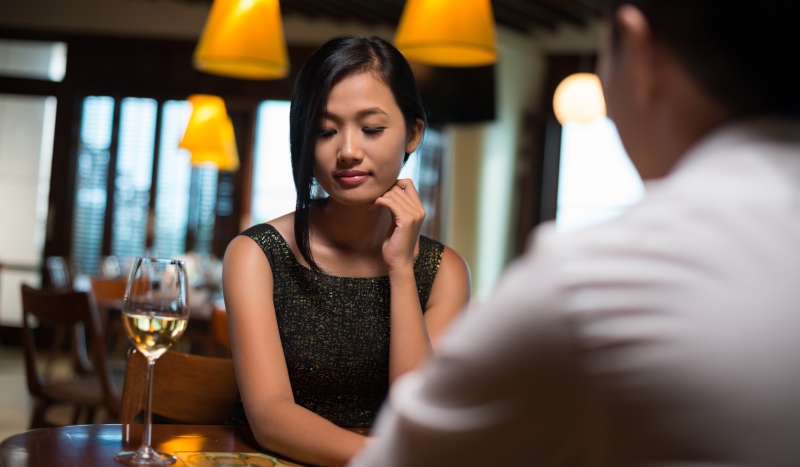 Image source: Shutterstock
Okay! This might hurt a little, but chances are that you don't have a grip on your manners. If you asked them out, you need to get the check (or at least split it) and make a follow-up call the next day. Make sure that you have the basic mannerism to impress your date.
7. You have no passion
When you have no passion in life, you have nothing to talk about. Nobody likes to date a person who watches TV all day and sounds like every other guy or girl out there. There should be something unique about you, right? Try to let your date know that you are not like everyone else they have met before. Stand out from the crowd and don't be one of those forgetful faces that your date won't even remember after a day.
Featured image source: Shutterstock
Summary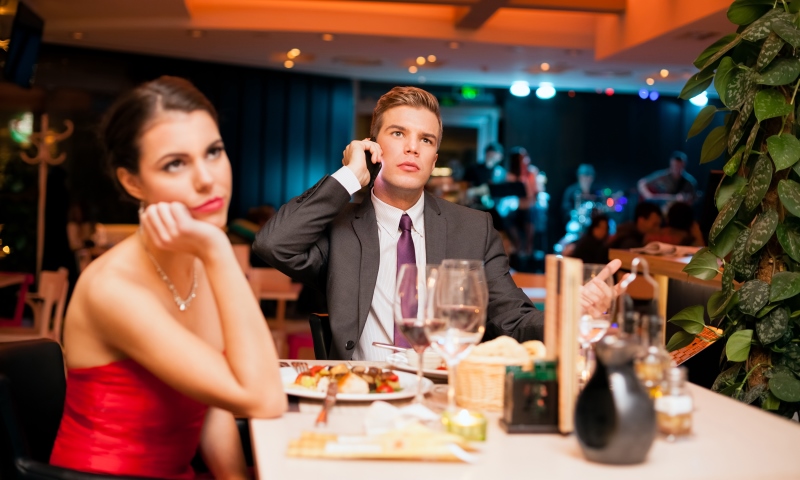 Article Name
Unlucky In Love: 7 Crucial Mistakes That Prevent You From Getting A Second Date
Author
Description
Are you always crying about being unlucky in love? You could be gifting those tears to yourself- check to see!