Halloween season is upon us, and there are few stresses in life which are as great as trying to decide what to be for Halloween. With endless options out there, it usually ends up being a hasty last-minute decision, and your chances of winning that coveted Best Costume prize also reduces. When you are dressing for Halloween, you have to become your creative best, but it is often the time that you seem to have no ideas or no time for your costumes.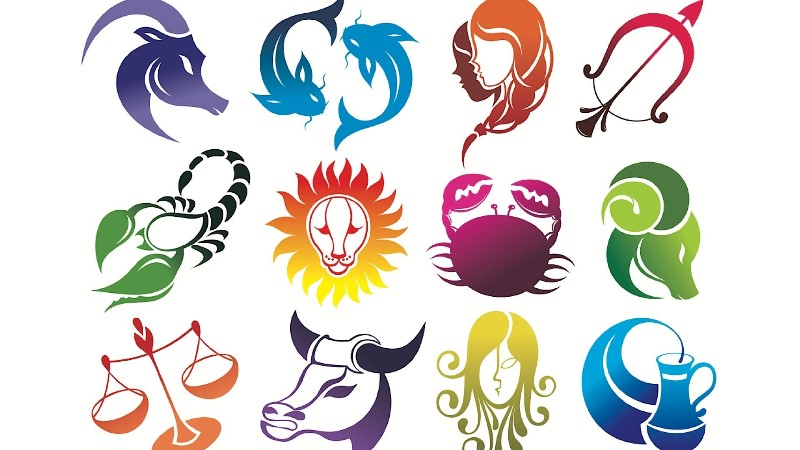 Image source: YouTube
Instead of going through this rather harrowing experience, why not check out the stars for what you should be? Depending on your personality, according to astrology, you can check out which costumes would suit your personality the most. I will give you a couple of options to choose from, and once you have decided which one calls to your soul, you can either go the DIY way, or find a way to get your hands on it. Either way, the never ending question of what to be for Halloween has been solved, once and for all!
---
Suggested read: 30 Halloween Costume Ideas For Couples That Give Us The *Feels*
---
1. ARIES (March 21st – April 19th)
Aries people are defined by their headstrong power and determination, and your costume should reflect nothing less. If you are looking for something classic and eye-catching, this is the perfect year to channel your inner-strength and dress up as some of the most powerful women, who have had a large impact on the world. Instead of going the boring queen and princess way, try for some of the more popular women in pop-culture this year. Here are a couple of suggestions-
Wonder woman
Arya Stark, from Game of Thrones
2. TAURUS (April 20th – May 20th)
People who are born under the Taurus sign are flamboyant, showy, and extra, for lack of a better description. They like being the center of attention wherever they go, and their stubborn nature makes them determined in their goal. It is difficult to stop a Taurus from achieving their mission, no matter how absurd, and this determination and flamboyance should definitely reflect in your Halloween costume as well. Here is what you can be for Halloween this year.
Daisy Buchanan from The Great Gatsby
Tinker Bell from Peter Pan
3. GEMINI (May 21st – June 20th)
Gemini people probably have the most trouble deciding what their Halloween costume is going to be, because their very nature is indecisive. Despite their fickle minds, they are also however, affectionate and accommodating, which makes them super fun to be around. It is super difficult to associate anything dark with Geminis, so it is best if you steer clear from those dark, scary and gory Halloween costumes. Your bubbly personality calls for something more cheerful. Here is what we suggest:
Fred and George Weasley from Harry Potter
Salt bae
4. CANCER (June 21st – July 22nd)
Those who are born under the Cancer sign are funny, engaging and loved by everyone around them. They hold love their families, and always tend to move on groups, which is why group costumes are always a big hit when you are a Cancerian. They are also very responsible, so superhero costumes are always your go-to, if you don't have any other options. However, if you are trying to create an impact, then you can also go for spooky themes, especially when you are accompanied by your friends and fam!
The Addams family
The Incredibles
5. LEO (July 23rd – August 22nd)
The very symbol of people born under the Leo sign, which is the lion, says a lot about their nature. They are fierce, determined and headstrong creatures, sometimes foolishly so. They have strong, wild natures and it is only fitting that your Halloween costume should reflect your kickass personality. Leos are leaders by birth, whether they choose to be or not, so you should go for powerful characters for Halloween. Here are some suggestions.
Merida
Spooky Cleopatra
---
Suggested read: 30 Sexy Celebrity Halloween Costumes That Were Too Hot To Handle
---
6. VIRGO (August 23rd – September 22nd)
Virgos are always striving to emerge on top. Their perfectionist nature means that more often than not, they have the best costumes for Halloween. Their immense focus and pride makes them good at what they do, and are constantly competing, which makes Halloween the perfect season to show off your skills. If you are planning to represent your personality for Halloween, then nothing would suit you better than dressing up as a famous over-achiever in history, and perfecting your costume. Even if your get-up isn't elaborate, it is going to grab eyeballs.
Summary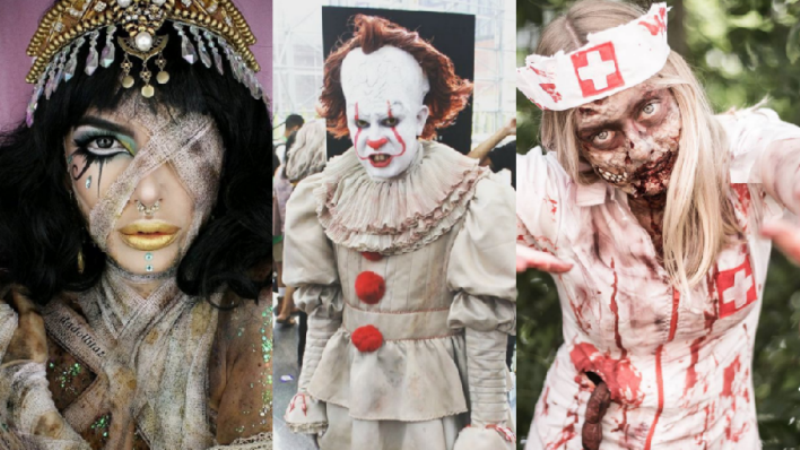 Article Name
What To Be For Halloween According To Your Zodiac Sign
Author
Description
If you are confused about what to be for Halloween, worry no more! Look to the stars and let your zodiac signs decide.
Read the rest of the article:
Next