Too often, history tends to remember its women by linking with them with their famous male counterparts, while undermining their own incredible achievements, or not giving them the credit they deserve. Such is the story of one of the most remarkable women India has ever seen- Vijaya Lakshmi Pandit. While most today remember her as a prominent political figure and the sister of our first Prime Minister- Jawaharlal Nehru, she was, in fact, much more than that.
---
Suggested read: #WomenWeLove Celebrating The Achievement And Resilience Of Powerful Women In History And Women Today
---
Early Life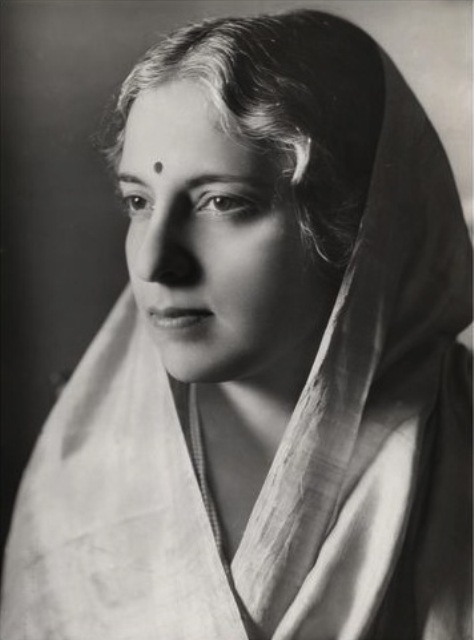 Image source: Google, copyright-free image, under Creative Commons License
Vijaya Lakshmi Pandit was born in the year 1900, in the North-Western Provinces in Allahabad, at the height of the British Raj. Her father, Motilal Nehru was an immensely influential and prominent political figure, who had served as the head of the Indian National Congress twice. She was raised by her mother- Swaruprani Thussu, who was Motilal's second wife. She grew up with her two siblings, Jawaharlal, who was 11 years her senior, and her younger sister, Krishna Hutheesing. She married Ranjir Sitaram Pandit in 1921, who was later arrested for supporting the struggle for Independence and died in prison, leaving behind his wife and three daughters.
Political Career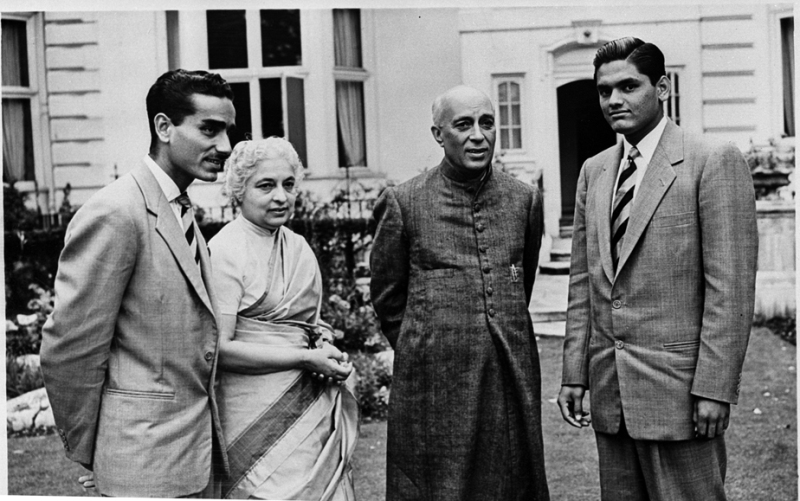 Image source: Google, copyright-free image, under Creative Commons License
Vijaya Lakshmi Pandit was perhaps the most established woman in politics, and we are yet to see the likes of her today. Her incomparable persona and political prowess shot her to the heights of popularity, and even before her brother assumed office in 1947, she started foraying into the world of politics, something no woman had done before, especially in a male-dominated, British Raj society.
Her political career officially began when she joined the All Indian Women's Conference, which she also headed from 1941-1943. In 1937, she became the designated minister for local self government and also handled public health in the United Provinces. From the United Provinces, she was elected to the Constituent Assembly, and she became the first woman to be elected to cabinet in a pre-Independence era. After her brother was elected the first Prime Minister of India, she was appointed as ambassador to several important countries such as the Soviet Union (1947-1949), United States and Mexico (1949-1951), Ireland (1955-1961) and Spain (1958-1961).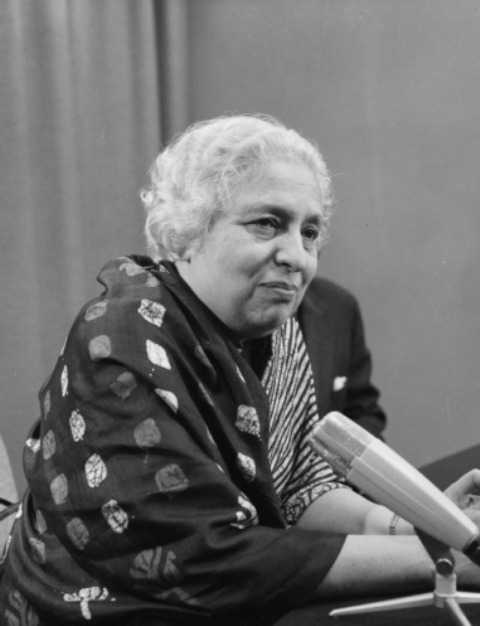 Image source: Google, copyright-free image, under Creative Commons License
It was during this time, that she was also appointed at the Indian High Commission in the United Kingdom, and she began to be recognized as a prominent figure in international politics. From 1946, right until 1963, she headed the Indian delegation to the United Nations, a feat that hadn't been accomplished by any woman before. Her greatest achievement, however, came in 1953, when she was appointed President of the United Nations General Assembly, which was not only a first for an Indian, but also a first for a woman, since no other woman had held such a high post in the United Nations, before Vijay Lakshmi Pandit.
Pandit also had a colorful career in Indian politics. From 1962-1968, she was elected to the Lok Sabha after being voted by her constituency- Phulpur. During this period, she also served at the Governor of Maharashtra. During this period, her niece, Indira Gandhi was the Prime Minister of India.
Going against the family
One of the most trying times in Pandit's career came when Indira Gandhi declared a state of Emergency in India in 1975, in order to restrict the movements of the opposition forces. When the news reached Pandit, she was traveling in London with her daughter, Nayantara. The Nehru family was a close-knit unit, raised with the same values and the same integrity for the service of the people, so when she heard about this decision taken by her niece, she was shocked to say the least. Upon returning to India to understand the situation better, she found a state of absolutism, the likes of which the country had never seen before.
Image source: Google, copyright-free image, under Creative Commons License
During her stay at her house in Dehradun, she discovered that she was being spied upon and her telephone and mails were being tapped. Not only was she affected by the injustice done to her, but her common sense and maturity convinced her that the Emergency was a violation against the Constitution and basic human rights in the country, stemming from Indira Gandhi's paranoia and obsessive insecurity about being overpowered by the opposing factions.
---
Suggested read: 5 Ismat Chughtai Stories Spoke About Issues That Women Face Even Today
---
Despite it being her own family, she decided to take up arms against Indira Gandhi, a brave and bold move for which she is still remembered today. Even though she had retired from politics and public life, she returned to help the Janata Dal win against the Congress in the elections, after which she finally retired from public life and spent the rest of her life in her home in Doon Valley, in Dehradun. She died on 1st December, 1990.
Final word
Vijaya Lakshmi Pandit was not only a stalwart, visionary and trailblazer during her own time, but she has continued to inspire generations of women who have come after her. Despite political pressure, patriarchy, the struggle for independence, financial difficulties and raising three daughters, Pandit emerged as a force to be reckoned with, achieving things no women in her time had dared to do before. Her life and her achievements are encompassed in this one profound line that she wrote in her book:
Freedom is not for the timid.
Featured image source: Google, copyright-free image, under Creative Commons License
Summary
Article Name
#WonderWomen Vijaya Lakshmi Pandit: A Woman Of Many Firsts
Author
Description
Here's lauding the incredible life of Vijaya Lakshmi Pandit, the first woman President of the United National General Assembly.