What is life without music? And what is love without music, for that matter? Love songs play a backdrop to relationships. Whether it was the song that was playing during your first date, or the song to which you first kissed each other, love songs play a major role in relationships. They may be from any genre of music, but love songs are love songs. But the best kind are the cheesy ones.
Cheesy love songs hold an altogether different place in our lives – they are almost etched onto our brains for all eternity. They are also the ones that are parodied in movies, TV shows and what not. So in ode to the cheesy love songs that play such an important role in our love lives, here's a list of such love songs that bag the prize for being the cheesiest of them all!
---
Suggested read: 15 unrequited love songs that made our hearts ache
---
1. I Knew I Loved You – Savage Garden
Savage Garden is the epitome of love in the 90s. Whether or not you believe in forever love, this song will make you want to believe in it. Or so you're lead to believe. How can you know your love when you haven't even me them?!
Cheesy lyrics:
I knew I loved you before I met you
I think I dreamed you into life
I knew I loved you before I met you
I have been waiting all my life
2. Chasing Cars – Snow Patrol
You might think what does chasing cars have to do with love, but when the guy is asking nothing more than to lie with him and forget the world, it's the best, ain't it? Swoon! Nice to live in a bubble with your lover, eh? 😛
Cheesy lyrics:
If I lay here
If I just lay here
Would you lie with me and just forget the world?
3. These Words – Natasha Bedingfield
Although this song is supposedly about Bedingfield's brother, you just can't help but associate it with your lover. The repeated proclamations of love are a different level of cheesy!
Cheesy lyrics:
These words are my own
From my heart flow
I love you, I love you, I love you, I love you
There's not other way
To better say
I love you, I love you…
4. Heaven – Bryan Adams
Hard to associate cheesiness with Bryan Adams, no? But this one is a classic love song that is cheesy as hell… er… heaven! 😛
Cheesy lyrics:
And baby, you're all that I want
When you're lyin' here in my arms
I'm findin' it hard to believe
We're in heaven
5. Can't Fight This Feeling – REO Speedwagon
A guy who has fallen in love with a friend but can't bring himself to express his love. Cue waving the lighter in a darkened karaoke bar as your friend drunkenly sings this cheesy song!
Cheesy lyrics:
I can't fight this feeling any longer
And yet I'm still afraid to let if flow
What started out as friendship, has grown stronger
I only wish I had the strength to let it show
I tell myself that I can't hold out forever
I said there is no reason for my fear
Cause I feel so secure when we're together
You give my life direction
You make everything so clear
6. I Just Called To Say I Love You – Stevie Wonder
Ah! How can any list be complete without this song from the 1984 movie The Woman in Red? It is so cheesy, that even its success can't diminish its cheese factor. Listen at your own peril!
Cheesy lyrics:
No April rain
No flowers bloom
No wedding Saturday within the month of June
But what it is, is something true
Made up of these three words that I must say to you
I just called to say I love you
I just called to say how much I care
I just called to say I love you
And I mean it from the bottom of my heart
7. Hello – Lionel Richie
Another cheesy love song, another ballad. Sigh. I guess the video is as cheesy as the song, where a blind art student makes a sculpture of his head. No, seriously. Watch it here.
Cheesy lyrics:
I've been alone with you
Inside my mind
And in my dreams I've kissed your lips
A thousand times
I sometimes see you
Pass outside my door
Hello!
Is it me you're looking for?
I can see it in your eyes
I can see it in your smile
You're all I've ever wanted
And my arms are open wide
'cause you know just what to say
And you know just what to do
And I want to tell you so much
I love you
8. All Out Of Love – Air Supply
This is one of the cheesiest of all love songs I've EVER listened to! No, I'm not kidding. Just listen to the lyrics and you'll know what I'm talking about.
Cheesy lyrics:
I'm all out of love, I'm so lost without you
I know you were right, believing for so long
I'm all out of love, what am I without you
I can't be too late to say that I was so wrong
9. The Lady In Red – Chris de Burgh
This seems like something straight out of an M&B romance – that's how cheesy it is.
Cheesy lyrics:
I've never seen you looking so lovely as you did tonight,
I've never seen you shine so bright,
I've never seen so many men ask you if you wanted to dance,
They're looking for a little romance, given half a chance,
And I have never seen that dress you're wearing,
Or the highlights in your hair that catch your eyes,
I have been blind
---
Suggested read: Top 15 jazz love songs that will make you believe in the power of love
---
10. Everywhere – Michelle Branch
Huh. If you saw your love interest everywhere, that's just one step away from stalker-land, no? 😛
Cheesy lyrics:
Turn it inside out so I can see
The part of you that's drifting over me
And when I wake you're, you're never there
But when I sleep you're, you're everywhere
You're everywhere
So that's our list of cheesy love songs. Which one of these cheese-fests has gotten stuck in your head on loop? Tell us in the comments below!
Featured image source: Pinterest
Summary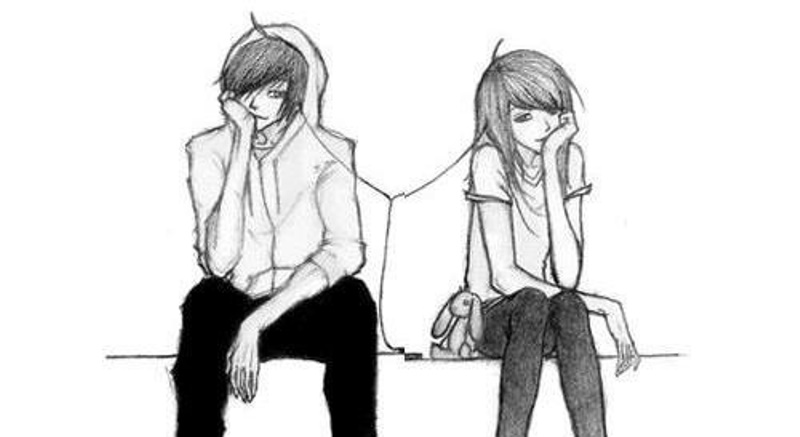 Article Name
10 Cheesy Love Songs Of All Time
Author
Description
Love songs, especially cheesy love songs play a backdrop to our relationships. Here's a look at the cheesiest of them all!