Well, we all fall in love. If not all, at least most of us have been there. That giddy feeling when you think about that special someone special, that connection you share, and the inexplicable 'I will die for you' feeling that you have for them. We are all familiar with the magic of love-land and the side effects of being there. It goes from 'I' to 'we,' from drunken nights to dinner dates, and from night-outs to night-ins. You're the ones in LOVE.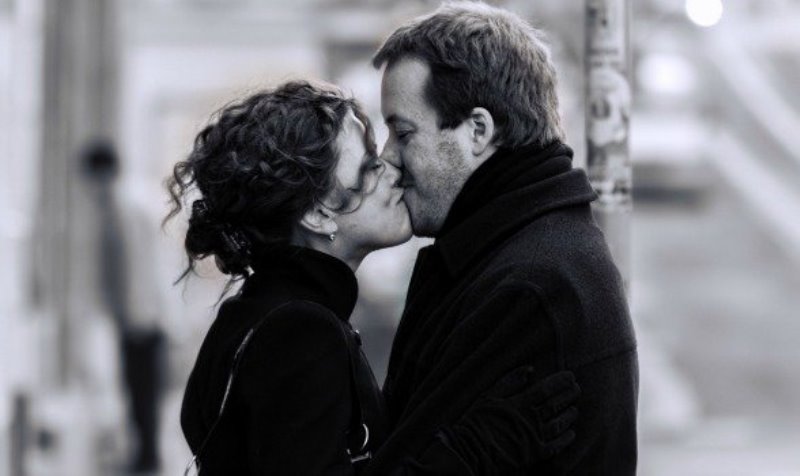 Image source: Google, copyright-free image under Creative Commons License
As insane as you might be in the first few months, everyone gets it. It's familiar territory for the rest of us, you see. And even if they don't get it, you couldn't really care any lesser. You're in your happy place when you're with your significant other, and there is nothing more that you want. You have someone that actually wants to be with you, make you happy, and love you. Now, who wouldn't want that, especially if you feel the same about that person too?
And one of the best ways to connect with someone and tell them that you love them is through music. Now, not everyone can write a song and play it for their loved one. If you're like one of us untalented folks, you can always dedicate songs about falling in love to your babe. You could pick out a romantic ballad or a lyrical delight or maybe even a rock tune – whatever that will work for you. It's all about meaning it and making them fall in love with you again.
---
Suggested read: 25 greatest love songs from 2000 to 2014 that made our heart sing
---
Here are 25 blissful tracks that you can pick from.
1. Can't help falling in love – Elvis Presley
This is one of the best love songs from the world famous rock icon, Elvis Presley. Released in 1961, the original title was 'Wise Men Say.' It is a classic that you can never go wrong with. It's meant to be dedicated to your special someone.
2. Can't take my eyes off you – Frankie Valli
A hit from 1967, this song about a boy who's obsessed with his love is probably the one that you should dedicate to your love to let them know that you're obsessed with them too.
3. Your song – Elton John
A number one on the charts, this 1970 hit from music legend Elton John is just what you need to tell your love how much they mean to you. For all you know, it could turn out to be 'your song' through the years to come.
4. Crazy in love – Beyoncé featuring Jay-Z
Well, love drives everyone crazy, doesn't it? Beyoncé just puts it in words with some great music. Go tell your love how crazy you are about them with this hit from 2003.
5. I don't want to miss a thing – Aerosmith
The one good thing that came out of the film Armageddon is this powerful ballad performed by Aerosmith. A 1998 hit, it's the perfect song for your sweetheart when you want them to know how much you cherish every moment spent with them.
6. I say a little prayer – Aretha Franklin
This beautiful song from way back in 1967 is a hit that is perfect for you to tell your babe how much you care for them and love them.
7. Just the way you are – Billy Joel
A Billy Joel hit for your angel is just what you need. "I'll take you just the way you are" seems to be exactly what you want to tell your love.
8. God only knows – The Beach Boys
Another old hit from 1966, when The Beach Boys put together a classic. You now know which song to pick when you have to tell your partner "God only knows what I'd be without you."
9. Something – The Beatles
How can you go wrong with picking a Beatles song, right? This hit from the band is all about how there's something special about everything that your love does – the way they flick their hair, the way they roll their eyes when you say something ridiculous, and even the way they scrunch their pretty nose when they don't like something. There's just something special about every bit of them, so tell them.
10. Thank you – Led Zeppelin
This beautiful song is about a man proclaiming his love for the love of his life and telling her in actual words that if the world comes to an end, "I would still be loving you." Does it sound like something you would say to your love?
11. Make you feel my love – Adele
Picking just one Adele song is a difficult task, but this one wins hands down if you want to dedicate it to the love of your life.
12. Bonfire heart – James Blunt
When you're looking to tell your love that you both belong together, this James Blunt hit will come to your rescue.
---
Suggested read: Top 15 Jazz love songs to make you believe in the power of love
---
13. All of me – John Legend
If you haven't heard this beautiful song, then you've probably been living in a cave. Want to tell your love how much you love them? This John Legend track is just meant for you.
14. Bleeding love – Leona Lewis
Tell your love that you love them even if the world thinks that you're going crazy. This hit track from Leona Lewis will help you do it.
15. That thing you do –The Wonders
Trying to woo your girl? This hit from The Wonders is going to make her fall in love with you. Songs about falling in love are in plenty, but this one is a sure shot winner. Tell her that you love her, now!
16. I will always love you – Whitney Houston
Need to tell them how much you love them even though you're leaving? Then Whitney Houston's legendary track is the song for you.
17. Just the way you are – Bruno Mars
The title of the song says it all. If that's what you want to share with your babe, then this groovy Bruno Mars hit is just what you need to dedicate.
18. Chasing cars – Snow Patrol
When you want to be with your love and forget the existence of the rest of the world, this hit from Snow Patrol will come in handy. It's the best track to ask them if they feel the same way.
19. Thinking out loud – Ed Sheeran
You will love your sweetheart even decades from now, regardless of what they look like. Tell them just how with this dreamy Ed Sheeran track!
20. Truly madly deeply – Savage Garden
When it comes to songs about falling in love, this one by Savage Garden is definitely a winner.
21. Walk through hell – Say Anything
We say all sorts of crazy things that we can do for our love. This song from Say Anything is exactly about that. Dedicate it to your lover so that they know how crazy you are about them.
22. Ho, hey! – The Lumineers
A catchy tune along with all the right words to tell your sweetheart that you belong together. The Lumineers got it all right.
23. Mirrors – Justin Timberlake
You love your babe and you just don't know how to put it across to them. If you've run out of words, let this Timberlake hit help you with your love woes.
24. Everything I do – Bryan Adams
You couldn't have missed this song even if you're not music savvy. This Bryan Adams hit has been everywhere, and it says exactly what you want to tell your lover. It's just the right amount of mush to melt your heart and make you love your partner that much more! Sigh!
25. I won't give up – Jason Mraz
We often want to tell the person that we love, that we'll never give up on them or the love that we share. Dedicate this beautiful track by Jason Mraz to your lover so that they know it too.
---
Suggested read: 15 unrequited love songs that made our hearts ache
---
Bonus track: Have you ever really loved a woman – Bryan Adams
If you're just now falling for someone, then this track will show you how exactly to love a woman. It couldn't be more awww-worthy if it tried!
You have some of the best love songs in the world to help you make your babe fall in love with you all over again, or maybe even for the first time (if that's what you're aiming for). So, get flowers, add some lights, and tell your love how you feel about them. Sing it, dance to it – do it however you want to. This world could really use some more love and music; everyone knows it too. So, do your bit and let them know, so that they can tell you too. Sounds a little musical, know?
Happy loving, people!
Featured image source: Google, copyright-free image under Creative Commons License
Summary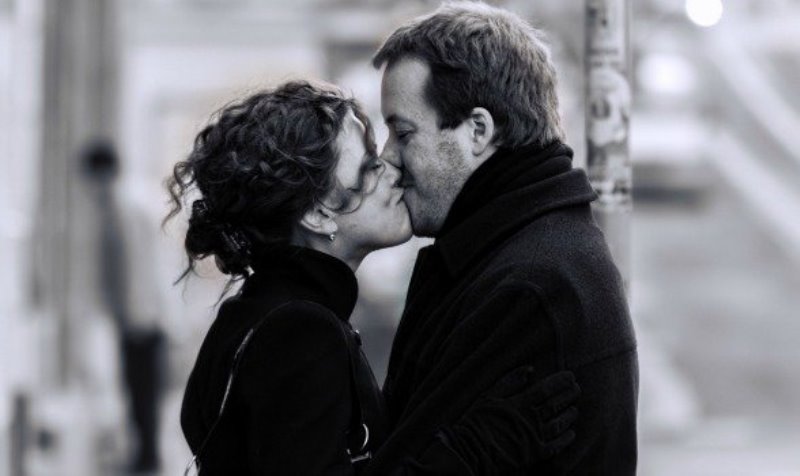 Article Name
25 Heartfelt Songs About Falling In Love To Make You Love Again
Author
Description
There simply no words to describe how you feel when you're falling in love. No worries, these songs about falling in love come to your rescue!