It's a new year and we are turning new-er fashion leaves everyday. This time, we decided to bring in some ingenious style tips from the experts themselves. So, sit back and make note of these style tricks that will up your fashion game in no time:
1. Playing versatile with the blazer fashion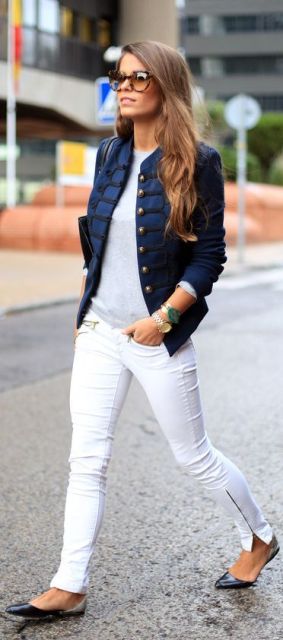 Image source: Pinterest
With our wardrobes neatly divided into casuals and formals, all the amazing blazers are always stacked with office clothing, but no more. Pair the impeccable class of blazers with the cool style of your casual skirts and jeans, and you'll find an all-occasion perfect outfit right away.
2. The creative appeal of short and long

Image source: Pinterest
Dressing with a mix and match of proportion makes you stand out like no other. Be it the combo of the sweet long cardigan with your shorts, long skirts with your crazy crop tops, or the extra long coats with pencil miniskirts and long boots, it'll work wonder no matter what!
3. We are NOT saying NO to knots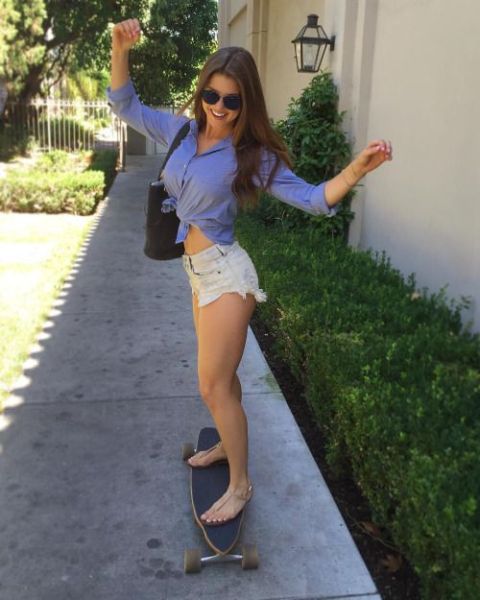 Image source: Pinterest
Comfy Af and stylish as hell, this makes you feel easy in any tee or shirt you're wearing, channels an insane confidence to your looks and personality, and is simply irreplaceable in the way it channels your cool chica avatar.
4. The special style with the scarves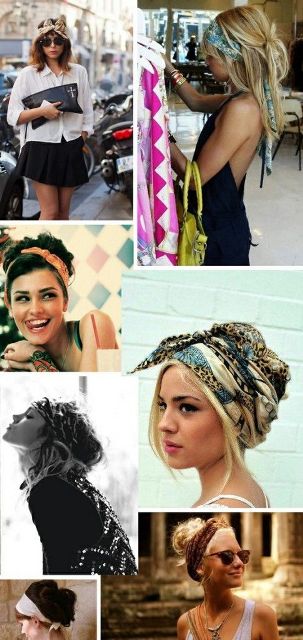 Image source: Pinterest
When I know that you carry a pair in your bags out of habit, how could I not bring you a 'wow' look with scarves? All you need to do is wrap it around your head and tie it is a beautiful knot. This will perfect your hairstyle like a dream and I can't even begin to describe the fun verve it adds to your look.
5. DIY footwear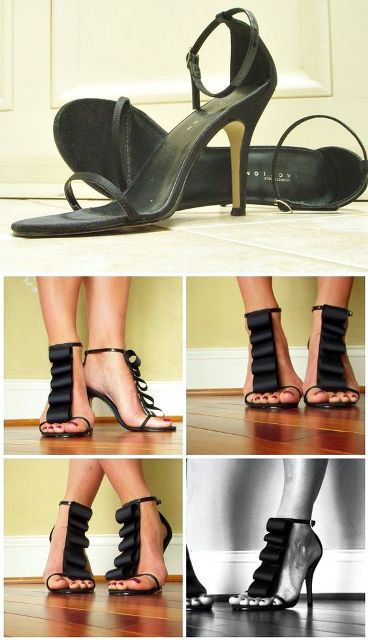 Image source: Pinterest
Use your free time and unused clothes into transforming your boring footwear into something fun and awesome. Be it an old scarf, piece of ribbon, or some laces, you can play with your creative side and come up with some jaw-dropping stylish footwear in no time.
---
Suggested read: 16 ways to rock the crop top this season
---
6. The cutest protection ever – scarfed neck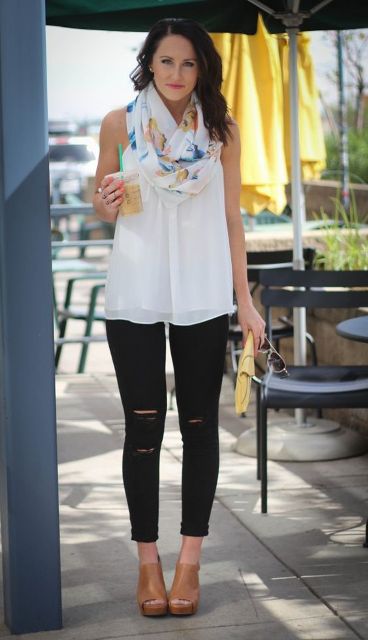 Image source: Pinterest
With summers comes the trouble of sweat and the little itchy irritation of your lovely locks brushing your neck. You can save yourself from all this just by wrapping a wonderful scarf around your neck. (FYI – pretty prints on cotton and pastel shades ride high on my list).
7. The sensuous sensation of sheer clothing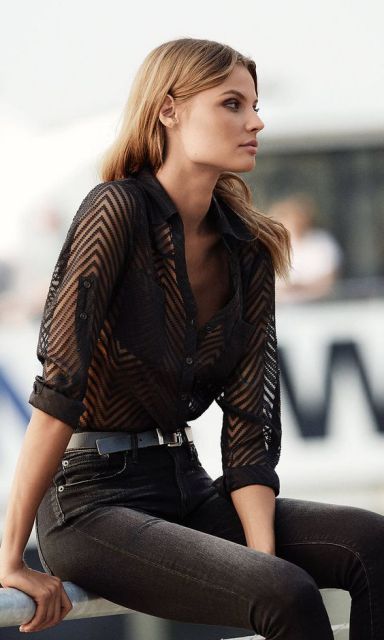 Image source: Pinterest
You can add the sizzle of hotness to your evening and party looks without baring much of your skin. And that's the magic that sheer clothing does! A shirt, a skirt, or just a layer – everything will do the magnetic trick.
8. Accessorize anklets on your hair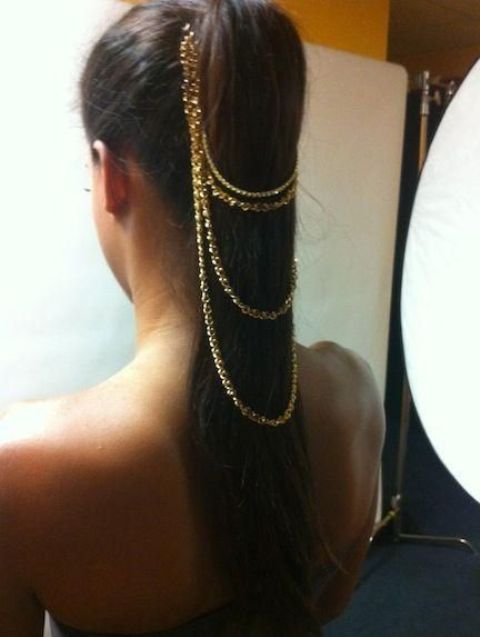 Image source: Pinterest
With the trend of anklets gone with a stack resting in your drawer, you can now ornate your sophisticated hairstyles by pinning them on. Be it a special date or a celebration, this look will steal all hearts for you.
9. Play the street cool with catchy half tucks

Image source: Pinterest
Why not add a playfulness and a great style appeal to all your looks (from crazy casuals to the perfect professional) by doing the happy-go-lucky half tucks. They do the same effect from side, front , and back – do try!
10. Mixed prints to set you apart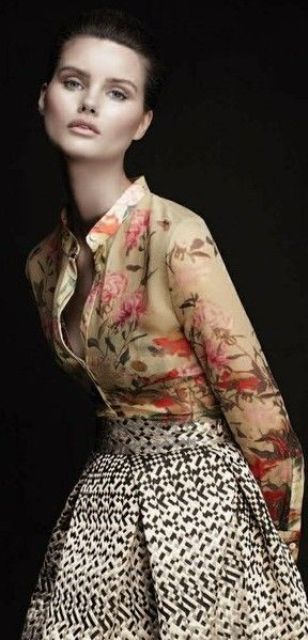 Image source: Pinterest
Now this is where we'll steal a tip from the retro getup. Pick up some varying great prints like timeless stripes, classic floral, graceful bandanna, and funky abstracts, and pair them in the same outfit for an amazing look.
Happy styling! Cheers!
Featured image source: diacandiafashion 
Summary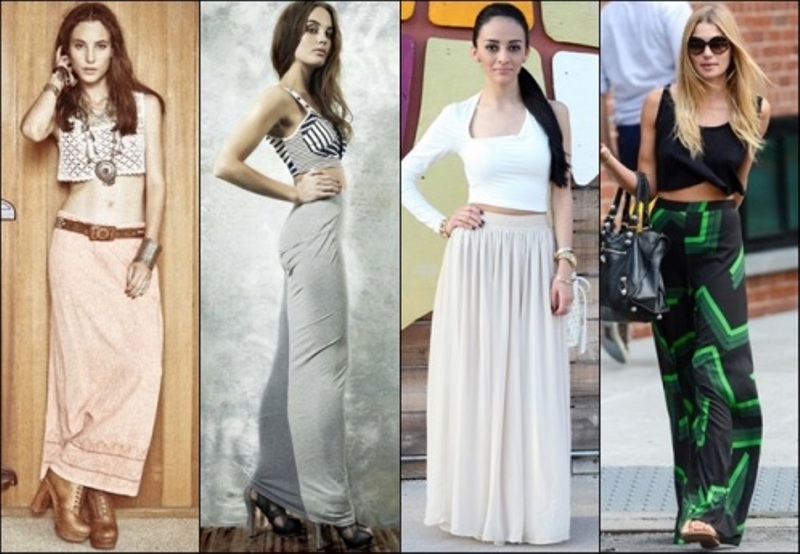 Article Name
10 GENIUS Style Tricks That Will Ace Your Fashion Game
Author
Description
Because our NLT-approved style tricks work MAGIC!