Crop tops are a style staple. It was Flashdance, the 1980 classic, where Jennifer Beals flashed those abs and ushered in a trend that would never die! We saw Madonna donning them and even the Spice Girls, spicing things up with a crop top. However, they stepped to the side-lines in the late 90s with other edgy styles making their debut!
But like a phoenix, the crop top has risen from its ashes, redesigned and hence, sexier with a lot many pairing choices from your walk-in wardrobe! Here are the 17 best ones among the many ways of rocking a crop top!
1. Matchy-uppy!
Image source: Pinterest
Matching your separates is sure to offer you an urbane and classy look. If you keep the colour or pattern bubbly, you have the look for spring, 2016, before you know it!
---
Suggested read: 15 gorgeous hairstyles to get your party ready
---
2. With peppy tailored shorts!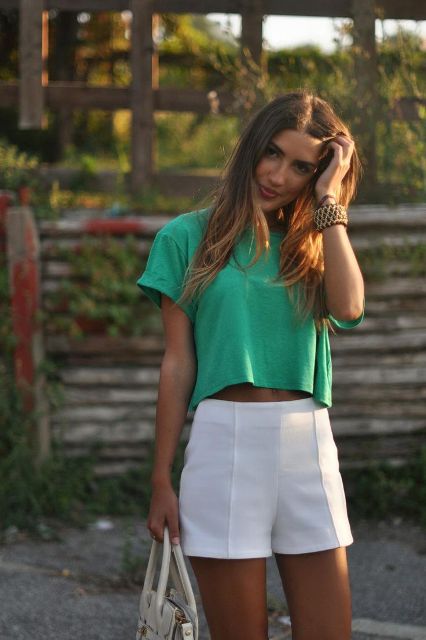 Image source: Pinterest
Summer at your darling's beach house? A seaside getaway? A crisp crop top with pastel tailored shorts is the most effortless way to prep up for a coastline holiday!
3. Get high and 'wasted' 😉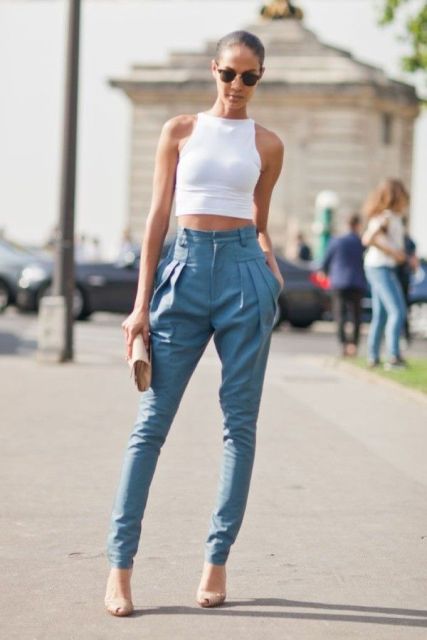 Image source: Pinterest
With the hem of the top cut short and you in no mood to flaunt that mid-riff, a high-waisted pair of trousers can play the coy peek-a-boo!
4. With streaked pants!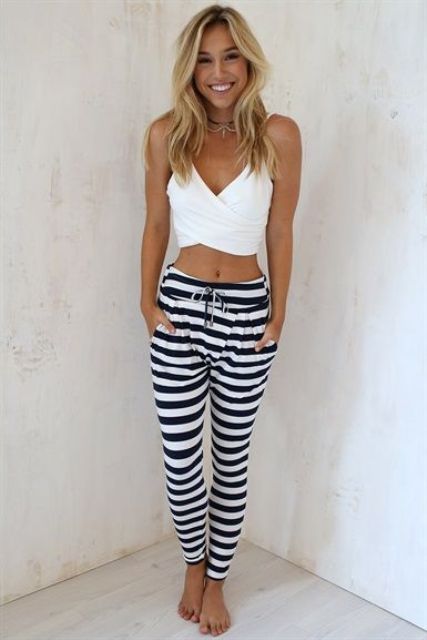 Image source: Pinterest
We have been crushing on the monochrome for quite some time now, haven't we? Well, it is classy and classic at the same time! Team that up with a pair of stilettos and a Lakmé Absolute Sculpt. ☺
5. Flirty with a maxi!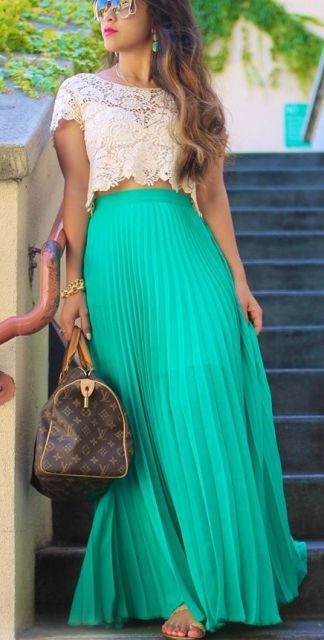 Image source: Pinterest
A playful maxi dress put together with a solid-colour crop top can be dressed up or down according to the mood and the occasion! A statement jewellery will look spectacular with crocheted crop top, methinks!
6. With a circle mini!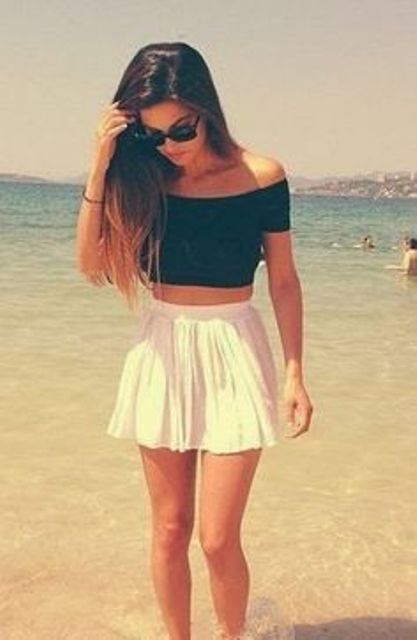 Image source: Pinterest
If we are planning to be a little adventurous and show some skin, circle minis are perfect! An off shoulder crop top with a flowy skirt (for the bashful) or a turtleneck with a mini will be everybody's baby this summer.
7. With the pop peplum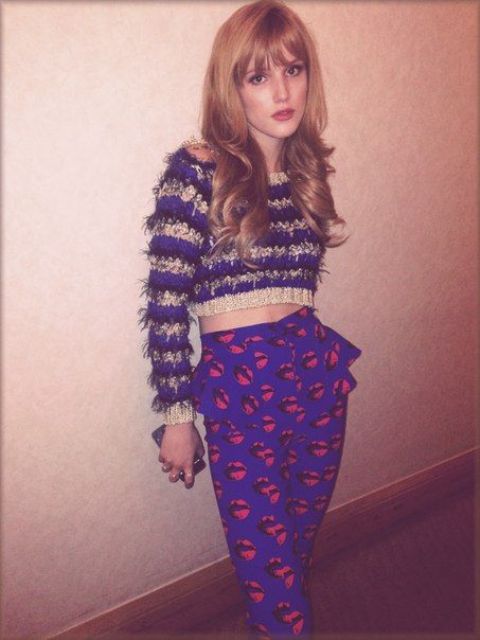 Image source: Pinterest
A peplum pant isn't a common fashion choice. However, when it is joined up with a sleeveless or a V-neck crop top, breathless is what you will look.
8. Let your hair down & 'loose' yourself! 😉
Image source: Pinterest
Contrary to what most people think, it is not mandatory for crop tops to be skin-tight. A baggier fit is not only comfy but also a good place to start your affair with the crop top as it will help you rid yourself of crop top induced nerviness (if any).
9. Sporty in leather!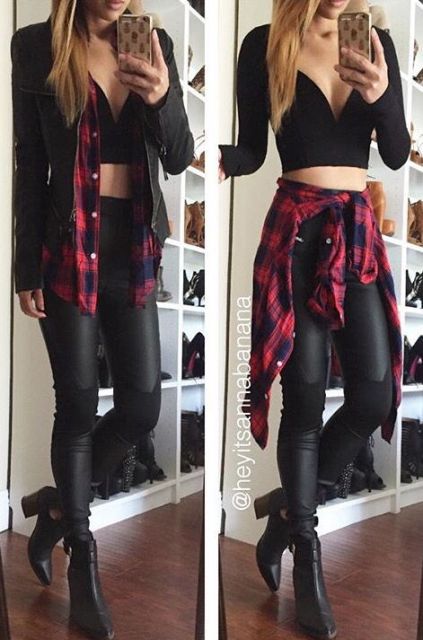 Image source: Pinterest
Leather is a fashionista's goddess! A crop top with leather pants and a jacket (optional) plus Varsity shoes… now that's my kind of ghetto!
10. Fake it until you make it!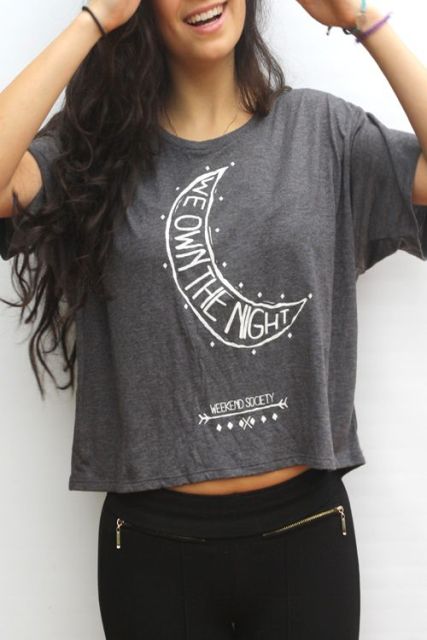 Image source: Pinterest
Some tops aren't genuinely a true-blood crop top but only wee bit shorter than a usual top. You don't wanna show skin all the time, so fake it with a faux crop!
11. Doing them dungarees!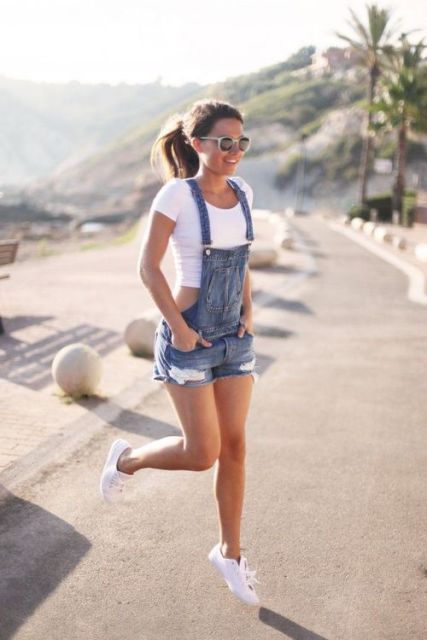 Image source: Pinterest
Another way of avoiding too much exposure by only allowing a peek at the sides of the upper body!
12. Going full-length!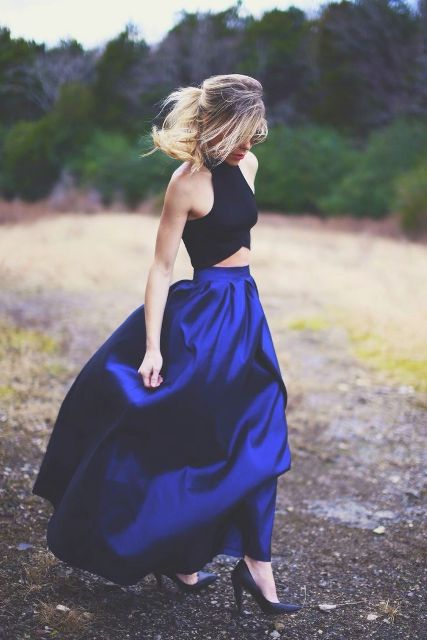 Image source: Pinterest
Ground-skimming skirts are quite Disney princessy. We all know that. But, sport it with a solid-color (preferably not the color of the skirt) halter crop top and we are talking chic!
13. 9-5 swank!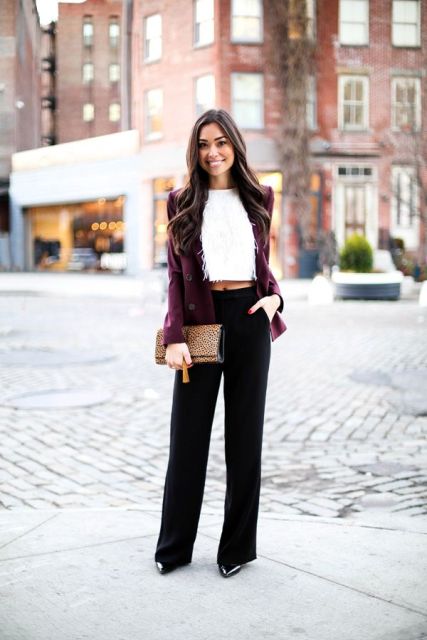 Image source: Pinterest
Don the crop top with a blazer and there you are, a modern edge to the typical work ensemble. You can pair them up with a high-waisted pair of trousers to become the most hip person in your office. You can thank me later! 😉
14. Throw it on… a dress!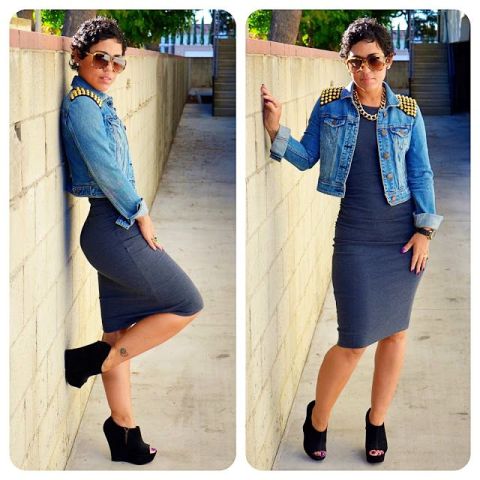 Image source: Pinterest
A body con dress can be teamed up with a cropped tank to accentuate that beautiful body!
---
Suggested read: 12 makeup brushes you need, and their use
---
15. A temporary tie-in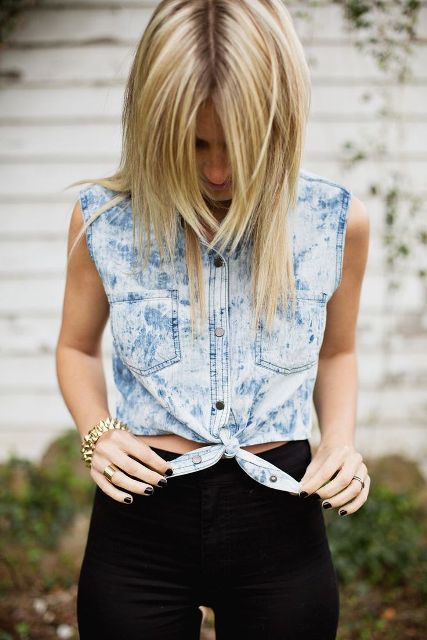 Image source: Pinterest
This is a DIY, which is a child's play even for the clumsy ones (like me!). The 'knot' here will 'free' your inner Goddess!
16. The cover up!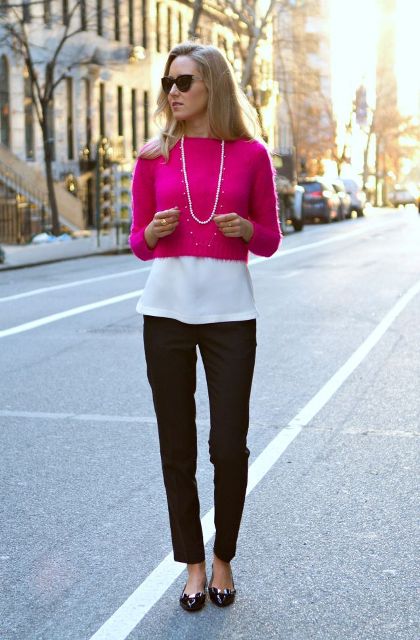 Image source: Pinterest
It's cold outside and…. the crop top doesn't need to get inside the closet but out! Layer your crops over longer tops to get a relaxed look!
So how are you planning to style the crop top this year to make it 'new?!' 😉
Featured image source: Pinterest
Summary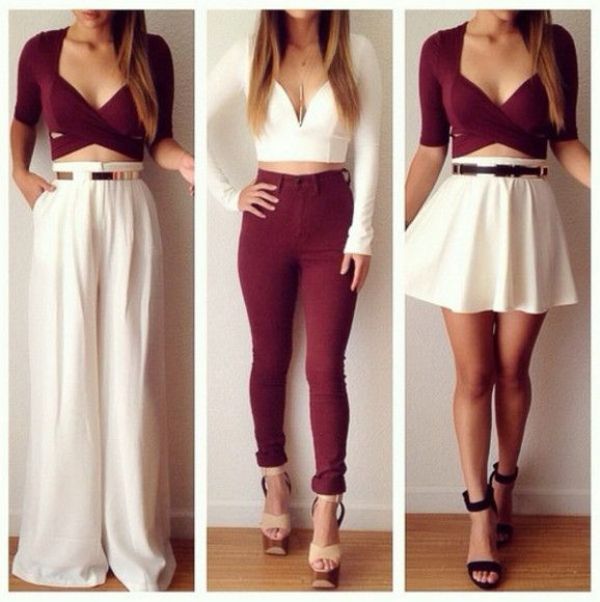 Article Name
Crop Top Is Back: 16 Ways To Rock Crop Tops This Season
Author
Description
If you are thinking of bringing out that crop top from your closet, we are giving you a thumbs up!