Shahrukh Khan has literally got the world at his feet. With an empire worth billions, a successful family life, a larger-than-life lifestyle, and a bank balance that makes him many people's envy, SRK is rightfully called King Khan. And the man knows how to live it up too. A survey conducted last year not only deemed him the second richest actor in the world, but now a proud member in the list of richest Indians too, with a net worth of INR 3,660 crore as per Wealth-X's report in 2014.
Imagine a biggie like him celebrating his birthday every year? Grand is not so grand a word to describe it. But we are pretty sure that there are some things money definitely can't buy, and even if it does, here are a few things the Baadshah of Bollywood might want for his birthday!
---
Suggested read: 25 rare pictures of King Khan with his queen Gauri
---
1. Another DDLJ moment
Image source: Google, copyright-free image under Creative Commons License
That was fame that sailed him through most of his career. He shot to fame like never before and no other star. This is the magic DDLJ brought in his life. What if, just for one night, the star could go back to one of the biggest moments of his life? Reliving Raj is not something any remake or Dilwale can bring back for him. If only he could, we are pretty sure SRK would want the success phase of DDLJ back, and be Raj again.
2. Forget Anti: It's time for stop-aging technology
He is growing old, man… and no one can possibly deny that. We are sure SRK himself knows how he looks standing next to those new-age beauties. Not that the charm has dimmed one bit, definitely the King Khan magic lives on, but come on, we all know how Deepika took the show in Lungi Dance more than SRK did. Oh, and Honey Singh too.
3. Hindi Movie Videsi Mem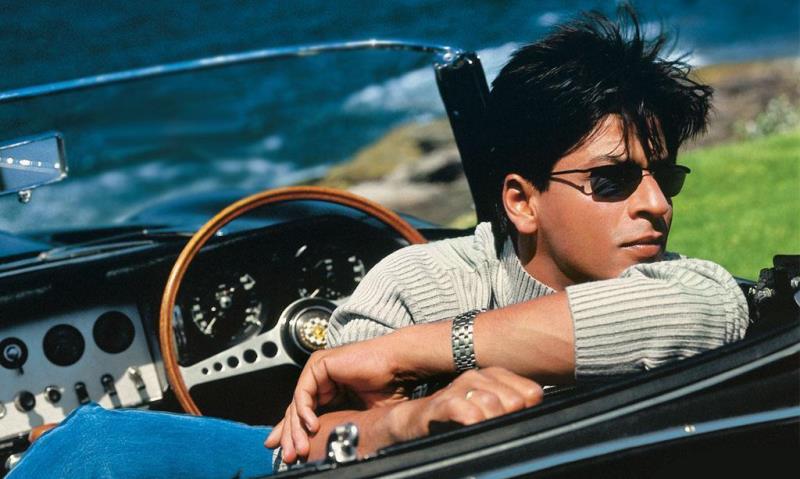 Image source: Google, copyright-free image under Creative Commons License
With Hrithik Roshan already having climbed the ladder with Barbara Mori by his side, wouldn't King Khan love a stint with a Hollywood actress? We think, yes. Not saying he wants to do it, but that would be one of the best gifts for his birthday. A new script with a Hollywood actress to check out. What say, SRK? 😉
4. Some more inches (we mean height)
This is not news to the world. If only King Khan could get a few inches taller, ah… how he'd love it. Let's just say there's a medicine that works overnight to give you just the desired height. We bet Khan would have loved it. And what better gift on a birthday? You are born one day, taller the next!
5. A day without paparazzi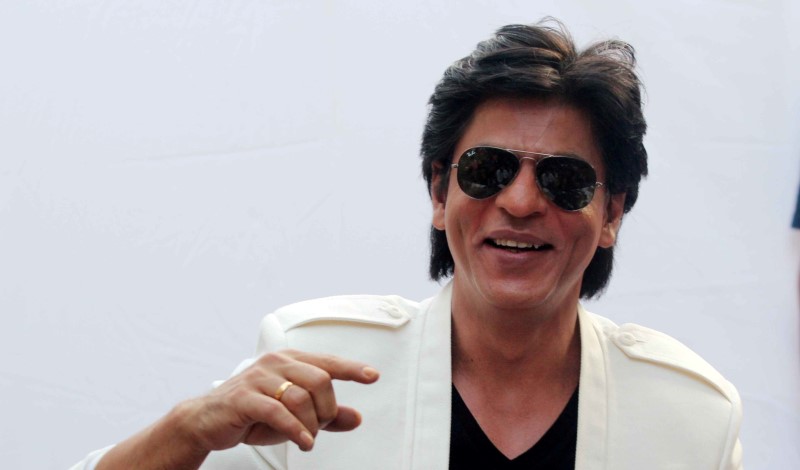 Image source: Google, copyright-free image under Creative Commons License
You can pay all you want but here's a breed of people who just don't leave the stars alone. Especially, when the star is SRK. Imagine a day when he does not have to put on any makeup, smile through the day, and just be himself. That's one gift SRK would be craving for his birthday. Ever since he has been in the showbiz, this is one thing he must have craved for on each birthday. Despite his claims that he loves being the center of attention, we bet he'd like a break!
6. Ticket to a Hollywood movie?
Deny they will, but look at how the world is all praise for Piggy Chops and her stint in Hollywood. Agreed, she isn't in a Hollywood movie, but Indian stars have always held a fascination for the entertainment industry in the West. It's just about exploring a different scheme of things beyond the usual melodrama and teary-eyed shots. Do we think King Khan secretly hopes for one as his birthday gift?Well, ask Steven Spielberg to give him a surprise, and let's see what the actor says then!
7. The Khan College of Performing Arts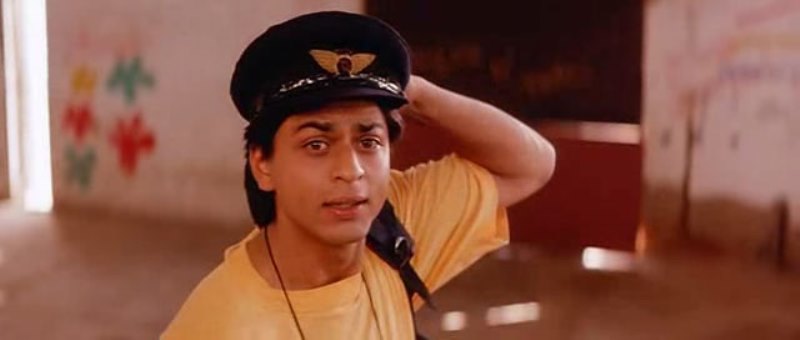 Image source: Google, copyright-free image under Creative Commons License
He would have if he could have had an internationally acclaimed campus for all those amateur acting students. And wouldn't it be great! With so many rewards from some of the best colleges around the world and renowned universities, this would have been yet another feather in his cap of accomplishments. Well, this is something he might want on his birthday. "Here's the deal to your own university." Oh, well, SRK would have loved it!
8. Overnight bartending course
Well, he revealed in his bucket list on Twitter that he would want this. Since the star has no time to get into something full time, we are assuming he would prefer an overnight course that teaches him to skillfully make 5 cocktails. Let's just hope that if there was a concept like that, he would have loved to pursue it.
9. New vocal chords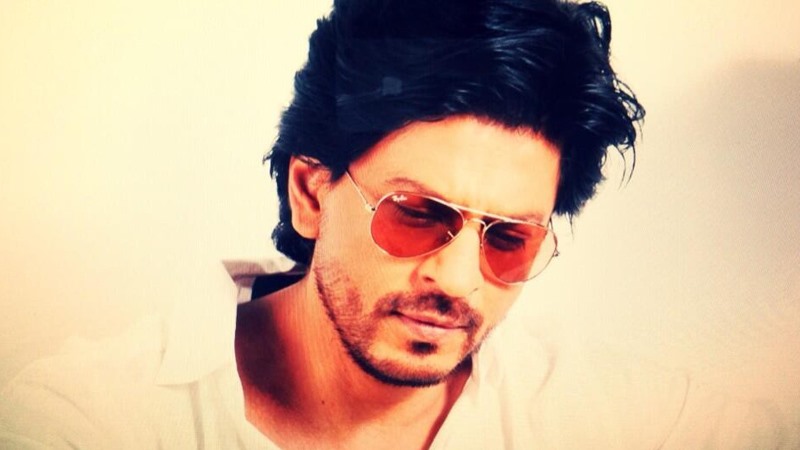 Image source: Google, copyright-free image under Creative Commons License
He has the killer looks, he perfected the art of six pack abs, he has danced to the tunes of the youngest singers, and paired well with women half his age. What's left really? SRK must be wanting to be able to sing. If there was one thing he would have wanted to do after some of his contemporaries did, it was to sing, is what we think. And right now, he clearly doesn't have the voice for it.
---
Suggested read: 15 songs from Shahrukh Khan that are oh so romantic!
---
10. An Island
Imagine an island in his name called the "Baadshah." Well, when the thought is so intriguing, how cool would it be for SRK to actually own one? In times like these, you feel like what if you were a star too. Not saying he hasn't been able to buy one yet, the truth is, he doesn't have the time. Wish you all the luck with this one. We are pretty sure you desire something as big as the name itself.
Featured image source: Google, copyright-free image under Creative Commons License
Summary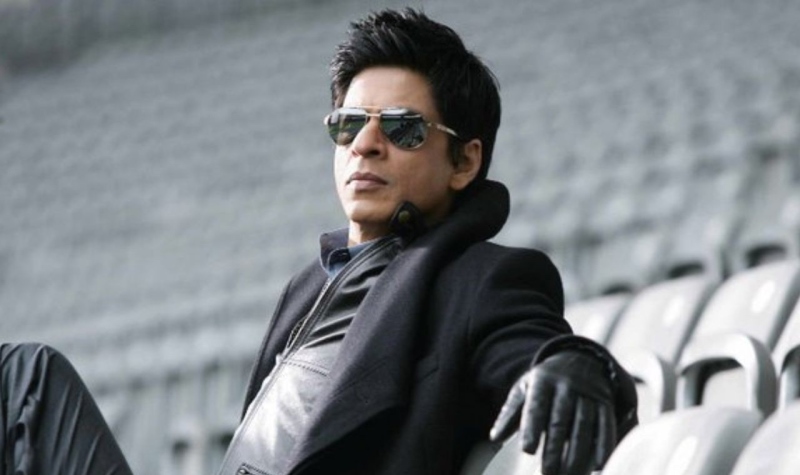 Article Name
10 Things Shahrukh Khan Might Want For His Birthday
Author
Description
Shahrukh Khan is one of those people who doesn't lack for anything, in terms of material things. So here's a list of things he might want for his birthday.