King Khan is the true undisputed Baadshah of Bollywood. Even though the new hotties of today's generation, including the likes of dashing Ranbir Kapoor, the Dilli ki dhadkan Ranveer Singh, and the charming boy next door Imran Khan have captured your hearts, there is something about King Khan which still makes every girl go awww because we never get over our first love, do we?
With King Khan all set to kiss his golden fifties, here is a tribute to the man who made every girl wish that she too could have a Raj who would make her jump on a running train. Let us see glimpses of Shahrukh Khan family moments that are too mushy not to cry!
---
Suggested read: 7 most underrated movies of King Khan that you must watch today
---
1. Real life romance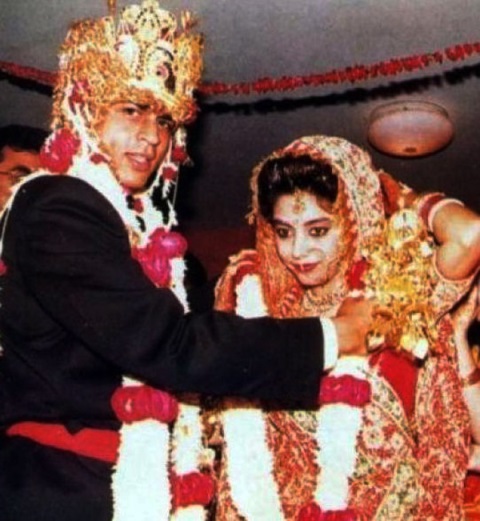 Image source: reporter365
Even today, a Hindu-Muslim wedding is frowned upon by a large segment of our society. However, King Khan knew that love knows no religion. He married his childhood sweetheart, and in an industry where there are too many breakups and adulterous affairs, SRK has managed to be with his one and only love even today. They have spent too many years together building and nurturing their family, and it only reinstates my belief that 'love happens just once, the rest is just life'! The king of romance knows how to keep reel real too
2. Pampering the baby
Image source: HyderabadTalks
SRK has been very candid about the way he pampers his children. We all love how SRK spends quality time with daughter Suhana. To every dad out there who still craves to hold a son in their arms to take their legacy forward, the true Baadshah of Bollywood is setting a new example of how girls hold the true key to a dad's heart. You rock, SRK!
3. The doting brother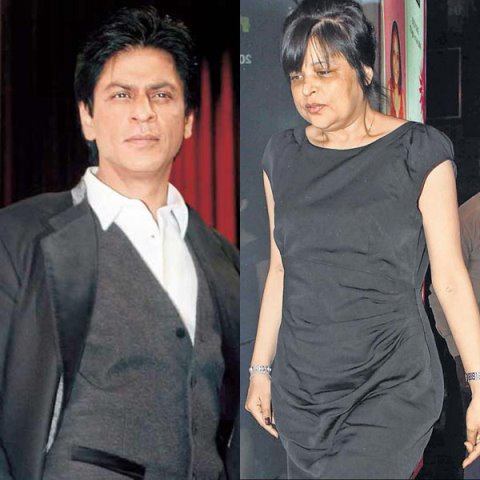 Image source: Twitter
While no girl wants to see Shahrukh Khan as her brother, we can't ignore the fact that he makes a great bro! When we talk about SRK, all you can think of is his super sweet romantic lines and his dreamy eyes which make you wish you could drown in them, but, there is another side to SRK as well. He worships his sister Shehnaz Lalarukh Khan who stays with him at Mannat, his home.
4. Like father, like son!
Image source: Facebook
The world can't wait when Aryan will finally kick start his acting career – if that's what he wants to do. We can all see glimpses of his iconic dad in him. However, SRK being the dad he is, wants Aryan to make his own identity and has sent his son to a prestigious school in London. Either SRK or Gauri make it a point to spend time with him at London during his weekends. This is one man who knows how to get parenting right.
5. AbRam – The real legacy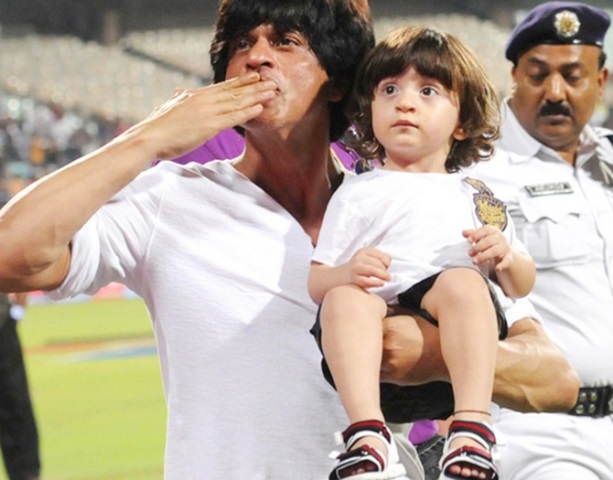 Image source: Youtube
Shah Rukh Khan has always been an inspiration for many of us. When he went on to have a surrogate child, he showed the world why he has a heart of gold. Baby AbRam looks like a real replica of daddy cool, and we can't help but go warm at how loving the parents have been. Sure, the media would love to know who the surrogate mother is, but then love doesn't need a name, does it?
6. The son every parent craves to have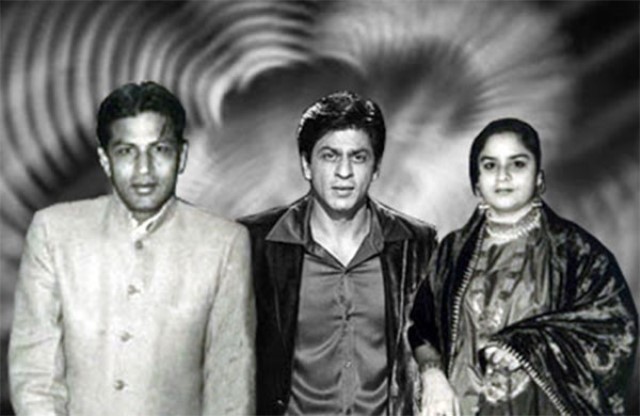 Image source: Google, copyright-free image under Creative Commons License
Shahrukh's early life had not been a happy ride. We all know how Shahrukh had no mentor in Bollywood and his father passed away when he was just 15. Even today, when success follows wherever he goes, he is still indebted to his parents for making him the person he is today. He often says his biggest regret is that his parents could never live to see his success.  After all, Raju ban gaya gentleman!
---
Suggested read: 15 Shahrukh Khan songs that are oh so romantic!
---
7. Vacationing with the ones who matter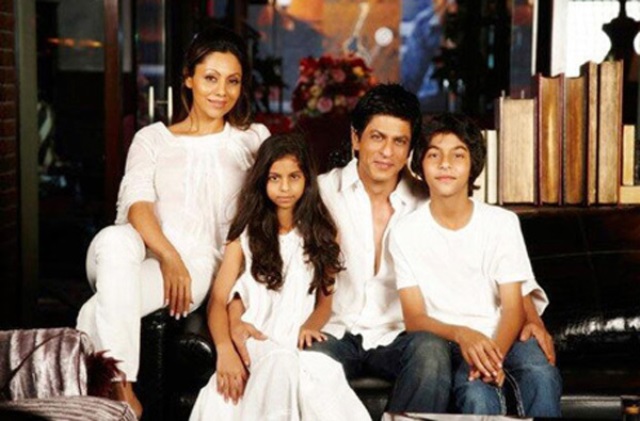 Image source: Twitter
In today's times, when stars are so busy that they can hardly take out time for their families, the true Baadshah of Bollywood makes it a point to spend some quality time with his loving family because he believes that success isn't just big paychecks but it's having people to celebrate it with! He definitely has his priorities right!
8. Ja Simran ja, jee le apni zindagi!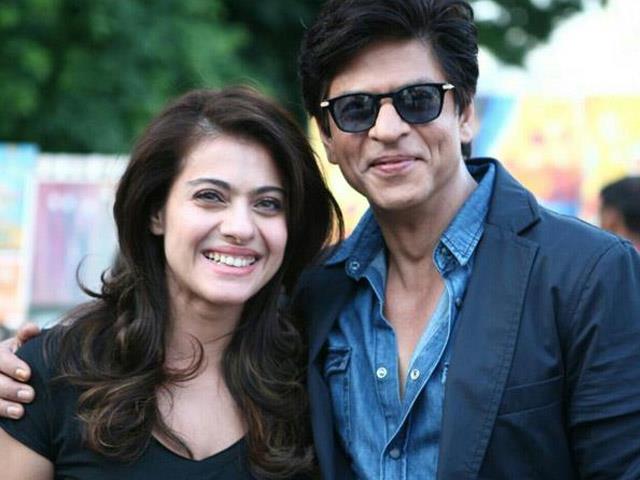 Image source: Twitter
Kajol is practically family to SRK. The onscreen pair of Shahrukh and Kajol made every person fall in love with them. There is something really magical about the couple when they come onscreen. Even after all these years, they still manage to retain that same old charm. No doubt, the nation has already gone berserk with their upcoming movie trailers. Dilwale is going to rule the silver screen because the reel couple has always kept it real, even though they are friends. I just can't have enough of the two of them together because together they make hearts go awww!
9. Clash of the Khans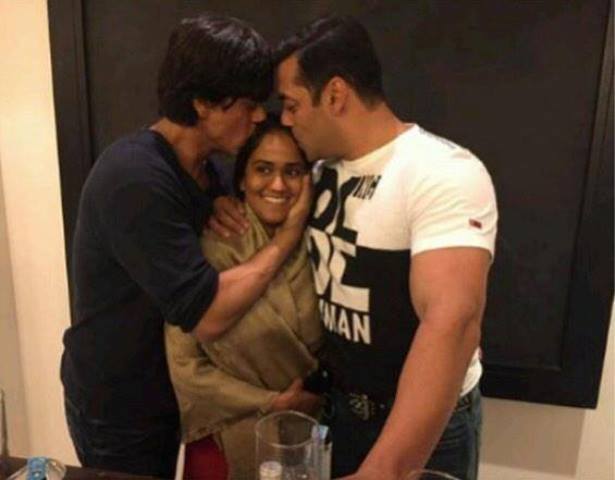 Image source: Facebook
The feud between Salman and Shahrukh is something which every tabloid wrote about. No one really knows where they currently stand, but SRK once again showed the hero he truly is when he congratulated Salman for the success of Bajrangi Bhaijaan. He has never been the star who took public digs at his one-time friend because SRK believes friends are akin to extended family. I know, too many of us want to see the real big reunion of these two leading Khans; after all, every heart still echoes, "Mere Karan Arjun ayenge". Not all love is lost between the brothers who know how to make your hearts groove!
10. Korbo lorbo jeetbo re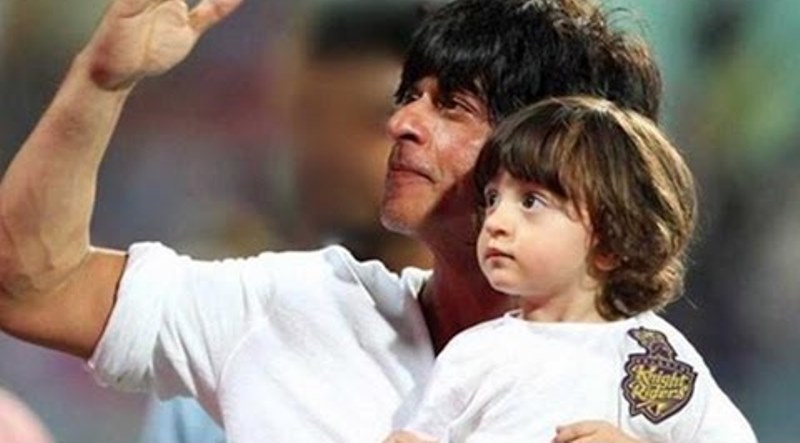 Image source: Youtube
The IPL showed us SRK in a completely new light. We saw him losing his cool at the Wankhede Stadium, the jubilant celebrations when his team scored the winning runs and what not! But, if there was one thing that warms the heart of every SRK fan, it's the way he brought his children along for the matches. This is one man who knows how to mingle both his professional and personal lives and still strike the right balance. The cuddly kisses and the warm hugs his children gave him in between the matches surely kept him going!
11. Makeup man makes me up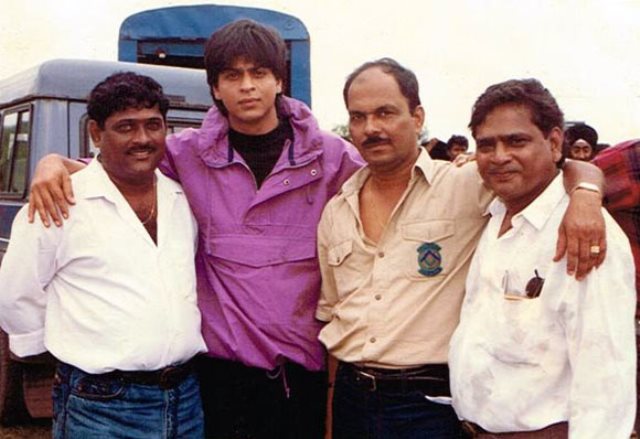 Image source: Rediff
We have all heard of the arrogant stories and tantrums of actors, but SRK is one man who really thanks his makeup man. When he was told by a director that he doesn't need his makeup man anymore, he was quick to defend them and said that, "No star is made on his or her own. I think 80% of what I am is because of them."
How could you not fall in love with someone like him? SIGH! The real dilwala!
15. Worshipping the wife!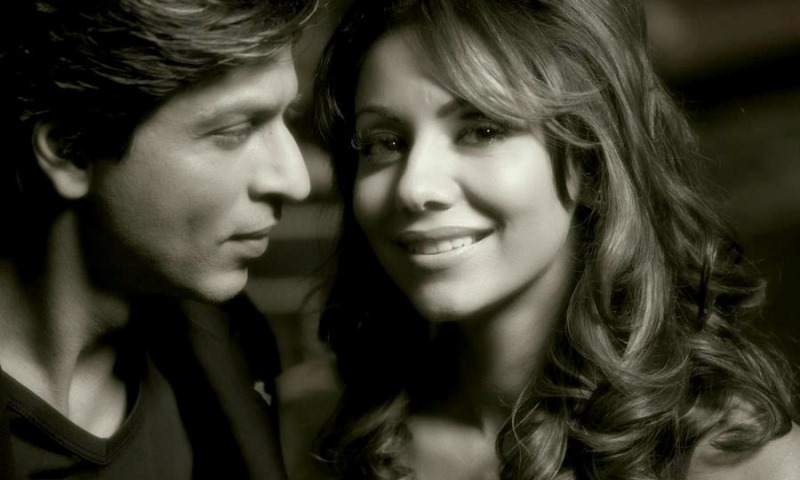 Image source: Google, copyright-free image under Creative Commons License
I know, I started this SRK saga with his wife and she deserves yet another mention because this is really the Bollywood pair that makes people believe in happy ever after. Shahrukh has always been vocal about how his wife has been really supportive of him through thick and thin, and she has managed to carve a niche of her own too. They blend well and bring out the best in each other. Though every girl wishes to marry Shahrukh Khan because he is the real romantic guy of her dreams, we all can't help but love this couple for who they are. Love is twisted; I bet the heart agrees – after all, kuch kuch hota hai, tum nahi samjoge.
---
Suggested read: 11 unknown stories of Shahrukh Khan and Kajol movies
---
Let us all cut a cake and dance in style and spread your arms and share love on King Khan's 50th birthday party! We love you and you are like old wine that keeps getting better with time!
Let the love flow! I am going to hit a Shahrukh Khan movie marathon in his honor because who knows – Kal Ho Naa Ho 😛
Featured image source: Google, copyright-free image under Creative Commons License
Summary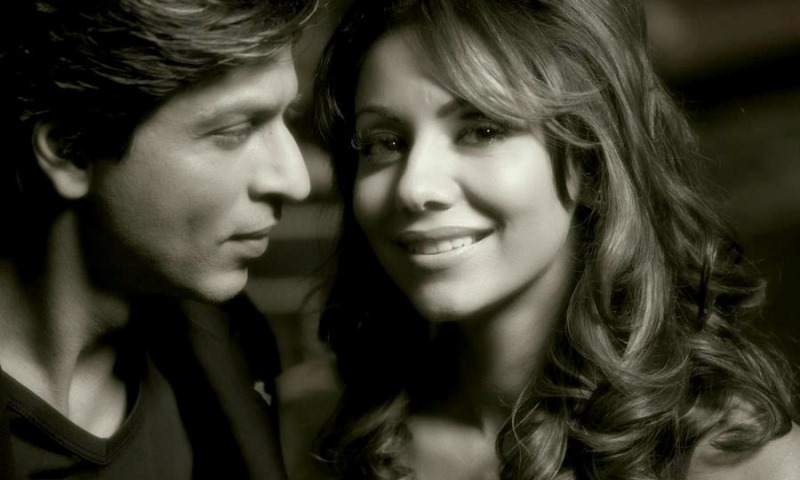 Article Name
12 Times Shahrukh Khan Gave Us The Feels By Being A True Family Man
Author
Description
Glimpses of Shahrukh Khan family moments showing us where his priorities lie.