Goth looks are hot, but are they happening when it comes to the Indian fashion circuit? Well, the answer depends on how you define Goth looks. Some believe that Goth fashion is all black with no place for a fresh influx of a certain contrast. However, the majority believes that Goth looks can be aced when you incorporate majorly black elements to anything you flaunt. This could mean makeup, accessories, dresses, ensembles, and even something less thought about – black hair.
Check out the best Goth looks that are apt for the sultry Indian weather. These need creativity instead of long hours to put together, so that you can beat the heat while donning Goth fashion.
---
Suggested read: 10 easy eye makeup hacks for the truly lazy girls
---
1. Bedroom Goth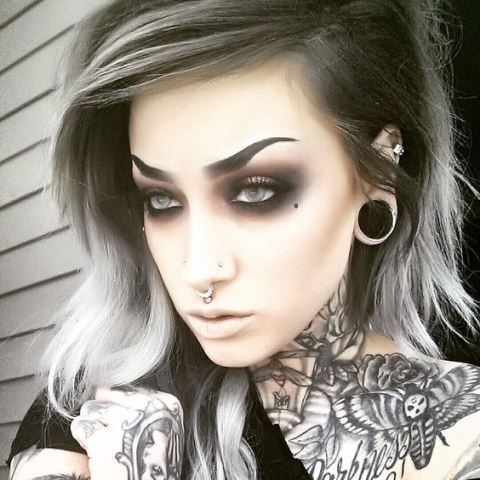 Image source: Pinterest
Typical bedroom eyes meets a funky lavender glam look in this Goth eye makeup idea. Indians will look best in such a getup since the skin tones here and the weather will actually enhance the sharp contrast between the shades used. You need use smudge-proof and water-proof products for the perfect effect. The Goth look here can be worn with both Western and Indian outfits. Therefore, make your mind up on what you want to flaunt.
2. Monochrome Goth
Image source: Pinterest
Who said Goth fashion needs to be all black? We can combine monochrome with a punkish accessory such as a nose ring. The dungarees create the maximum impact here. In addition to the black kohl-based eye makeup, the lips also add to the fashion quotient of the look. Goth hair is messy and a casual updo works perfectly to balance the dark feel!
3. Lacy Goth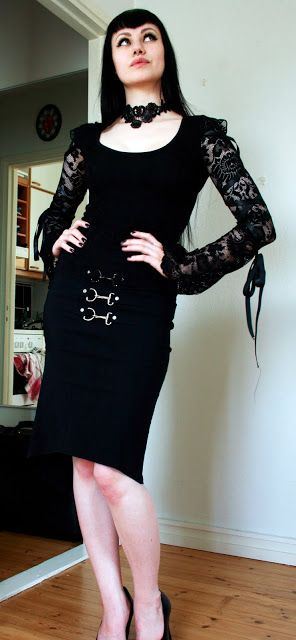 Image source: Pinterest
This Goth look looks perfect for Indian skin tone. The makeup is almost neutral except for the dash of kajal or liner in black. The main impact of this look comes from the way the black mane is made to add oomph to the lacy black dress. The dress has minimal embellishments, but wherever these are present, the fashion is maxed up.
4. Hippy Goth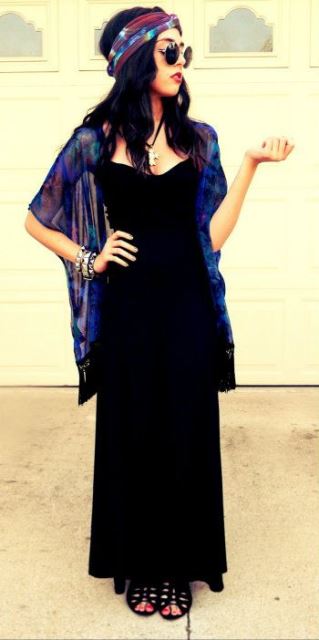 Image source: Pinterest
You might have wondered how to fight the sweat after dressing up in Gothic fashion in India. Well, here is the key. Flaunt the perfect black maxi and rounded glares in metallic rim to complete the Goth part of your look. Style a colored scarf to create a layering and blocking effect. Once you are at ease, paint your nails all black for the maximum Goth impact. The look is far from morbid thanks to the translucent colored cover up.
5. Desi diva Goth
Image source: Pinterest
Be the diva and use the typical India saree to create a funky Goth feel. The saree is a Manish Malhotra style chiffon with a long pallu styled like a train sideways. The makeup is gorgeous and the red lips add some color to the full-on Goth look. The corset blouse ensures enough skin show to the look and prevents it from becoming boring!
6. Bollywood Goth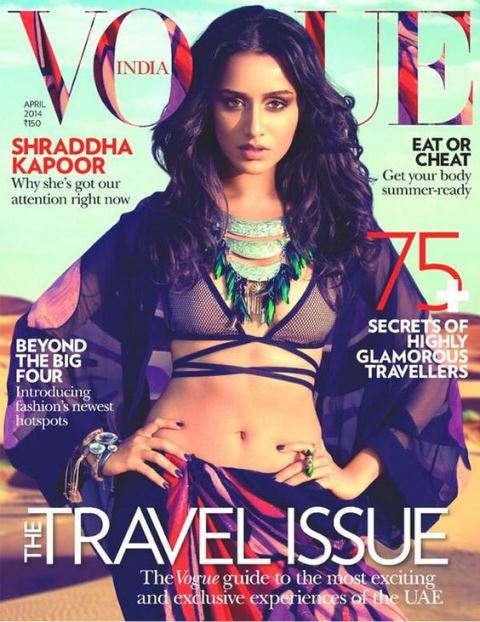 Image source: Pinterest
Bollywood fashion, when clubbed with any cult fashion, is sure to end in a heady result. The Goth look here is sobered down by the very filmy influence of incorporating pastel shades. The mesh finish of the bikini blouse and the flowy cape like shrug is simply perfect. The makeup is neutral palette but the black eyeliner adds that simple Goth touch to this minimalist look. This is one look you can use on your Indian beach holidays with ease!
7. Oxblood Goth

Image source: Pinterest
Oxblood lips always add depth to any look, and when you have the guts to combine this with flirty smoky eyes, your Goth look becomes tailor-made for the sultry Indian weather. This is a daring party look, but once you tone down the oxblood shade, there is no way that this cannot be carried around in office. Goth fashion has evolved over time to give place to cousin elements, and oxblood is one such element that looks like it can healthily co-exist with deep, dark Goth black.
8. Vintage Goth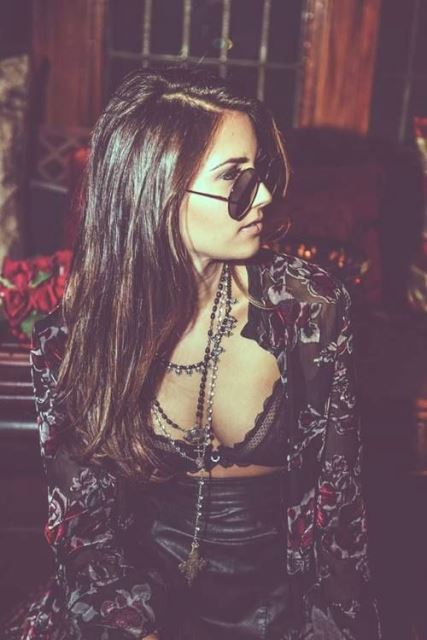 Image source: Pinterest
Lacey throw, round metal frame, bare-all top, and matching accessories—what's not to like in this classic but bold Goth look? The hair needs to be let down for maximum effect as we see here. The neckline can be made more conservative if you so want, The casual yet peppy Goth elements here make this a must-try look this season.
9. Retro Goth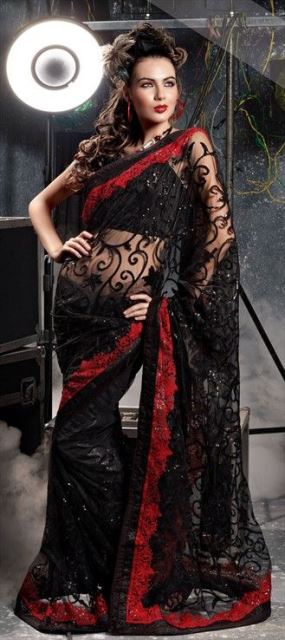 Image source: Pinterest
Inspired from the cabaret night fashion of yesteryears, this Goth look has a very classy and desi feel to it. The red heightens the impact of such a look as does the net like drape. The hair is very Indian but the makeup is truly Goth while having imbibed an India sensibility!
---
Suggested read: Why FRIENDS fashion will never be dated
---
10. Antique Goth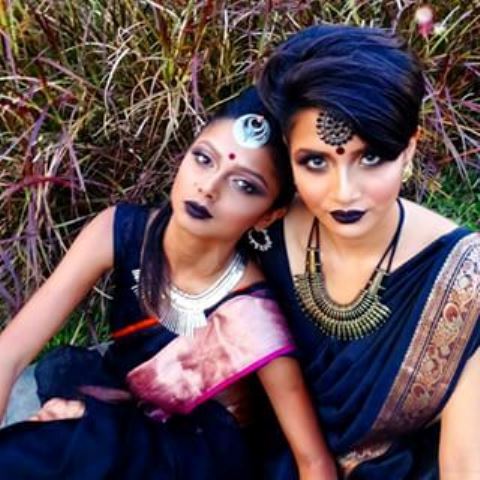 Image source: Pinterest
Tribal jewellery, statement jewellery or antique pieces – call it what you may, these are the best accompaniments to the Goth lips and eyes. The sarees here are crisp cottony, and these help enhance the whole Goth aspect of the fashion. Try this with any hairstyle, and you are bound to turn heads everywhere you go.
With these superb Goth fashion looks and ideas shared, you sure can rock any party. It is advised that you go for Goth looks in the evening or during the night. This is not to say that Goth looks are bad for day fashion, but it's better to stick to evenings and nights unless you want to look washed out and too pale in the daylight.
Summary
Article Name
10 Goth Looks Perfect For The Sultry Indian Weather
Author
Description
Afraid to try Goth looks fearing your Indian skin tone would make you look like a skunk? Don't worry, for here we have 10 such looks perfect for Indian skin tone.