In life, you have to kiss a few frogs before you actually find your prince. So in between kissing frogs, you'll have to deal with the inevitable breakup drama. While some breakups hurt real bad, others make you furious. In essence, breakups deal with a range of emotions from hurt, pain, anger, disappointment, hopelessness, despair to utter and total devastation.
But one thing guaranteed to help you through your breakup is music. Especially Taylor Swift breakup songs, because honestly speaking, I don't think there's ever been an artiste who has written so many breakup songs! 😛 Also, her lyrics seem to just get where you're at emotionally, and seem to envelop you in a way that says, I get it.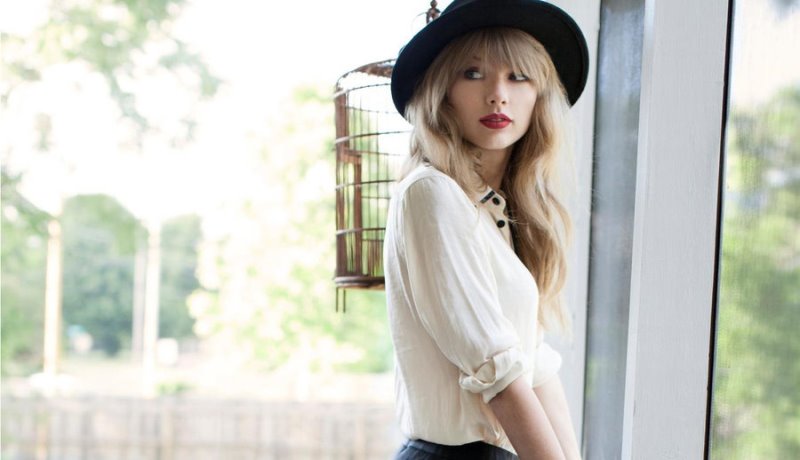 Image source: Google, copyright-free image under Creative Commons License
So if you're going through a breakup and experiencing a maelstrom of emotions that you can't handle alone, listen to these Taylor Swift breakup songs to help soothe your bruised soul.
---
Suggested read: 10 of the cheesiest love songs of all time
---
10. Teardrops On My Guitar
What do you do when the one you love loves someone else? That's what this song is all about from a 16-year-old Tay Tay. Who hasn't had their hearts broken by unrequited love? If you haven't, consider yourself lucky because there's no pain worse than realizing that the person you thought would be your forever doesn't even care about you. Talk about a major ouch!
Lyrics to learn from:
'cause he's the reason for the teardrops on my guitar
The only one who's got enough of me to break my heart
He's the song in the car I keep singing, don't know why I do
He's the time taken up, but there's never enough
And he's all that I need to fall into
9. Last Kiss
When the breakup hits you from the left field, is when it hurts the most. You think everything is peachy, but then it hits you when you least expect it. All you're left with are memories of the last time you kissed each other, the last time you said you loved each other, the last time you hugged each other.
Lyrics to learn from:
And I'll go sit on the floor
Wearing your clothes
All that I know is
I don't know how to be something you miss
Never thought we'd have a last kiss
Never imagined we'd end like this
Your name, forever the name on my lips
8. Better Than Revenge
You know what's worse than a breakup that you never saw coming? Being cheated on behind your back and you having to dump them. This song is perfect for that scenario.
Lyrics to learn from:
She's not a saint
And she's not what you think
She's an actress, whoa
She's better known
For the things that she does
On the mattress, whoa
Soon she's gonna find
Stealing other people's toys
On the playground won't
Make you any friends
She should keep in mind
She should keep in mind
There is nothing I do better than revenge
7. Back To December
Sometimes what you think is the right thing to do ends up being the complete opposite. You think you don't have a choice other than to break it off with that person, but then you realize that it was the wrong thing after all. This song encompasses all the feelings that you're filled with when you see your ex whose heart you broke because you thought that was the best course of action at that point in time.
Lyrics to learn from:
So this is me swallowing my pride
Standing in front of you saying, "I'm sorry for that night."
And I go back to December all the time.
It turns out freedom ain't nothing but missing you,
Wishing I'd realized what I had when you were mine.
I'd go back to December, turn around and change my own mind
I go back to December all the time.
---
Suggested read: Top 15 jazz love songs that will make you believe in the power of love
---
6. All Too Well
When you thought this person was 'the one,' it seems impossible when it doesn't turn out the way you thought it would. Ice cream and breakup songs become your buddies while you rue the fact that it didn't work out.
Lyrics to learn from:
And I know it's long gone,
And that the magic's not here anymore
And I might be okay, but I'm not fine at all
5. Story Of Us
You're broken up with this person and you're getting over it, minute by minute, hour by hour, day by day, and then there you see them, standing not three feet from you. How are you supposed to tell your heart to not thud its way out of your ribcage?
Lyrics to learn from:
Now I'm standing alone in a crowded room and we're not speaking,
And I'm dying to know is it killing you like it's killing me, yeah?
I don't know what to say, since the twist of fate when it all broke down,
And the story of us looks a lot like a tragedy now.
4. White Horse
Again, cheating seems like one of the main causes for a breakup, isn't it? But would you accept their apology and give them another chance? Is it worth it? The amount of heartache you endure because of this person?
Lyrics to learn from:
That I'm not a princess, this ain't a fairy tale
I'm not the one you'll sweep off her feet,
Lead her up the stairwell
This ain't Hollywood, this is a small town
I was a dreamer before you went and let me down,
Now it's too late for you and your white horse to come around
3. Begin Again
Picking up the pieces of your broken heart and moving on is one of the hardest things you'd ever do in your life. It can seem like you won't ever crush on another person again, or even have eyes for another person. You start to think that this is it – you don't want to risk your heart or yourself again in this game called love. But life has a way of pulling you out even when you want to burrow into your shell and never come out.
Lyrics to learn from:
And you throw your head back laughing like a little kid
I think it's strange that you think I'm funny 'cause he never did
I've been spending the last eight months
Thinking all love ever does is break and burn and end
But on a Wednesday in a café I watched it begin again
2. We Are Never Ever Getting Back Together
The on again/off again relationship is really hard to keep up with. One day you're on, and the next, without rhyme or reason, you're off – again? Like, seriously? If you're not one for this unpredictability, then you should make it clear to them that you're never getting back together, like, ever!
Lyrics to learn from:
Ooh, we called it off again last night
But ooh, this time I'm telling you, I'm telling you
We are never ever ever getting back together,
We are never ever ever getting back together,
You go talk to your friends, talk to my friends, talk to me
But we are never ever ever ever getting back together
---
Suggested read: 15 heartbreaking breakup songs that made us cry harder
---
1. I Knew You Were Trouble
You can't help but fall for that person who isn't right for you in any way, despite warnings from your friends. But end up falling for them and getting your heart broken in the end.
Lyrics to learn from:
No apologies. He'll never see you cry,
Pretends he doesn't know that he's the reason why.
You're drowning, you're drowning, you're drowning.
Now I heard you moved on from whispers on the street
A new notch in your belt is all I'll ever be
And now I see, now I see, now I see
He was long gone when he met me
And I realize the joke is on me, yeah!
So there you have it. The perfect list of Taylor Swift breakup songs to soothe your heartache. Tell us which of these songs helped you when you were nursing your broken heart.
Featured image source: Google, copyright-free image under Creative Commons License
Summary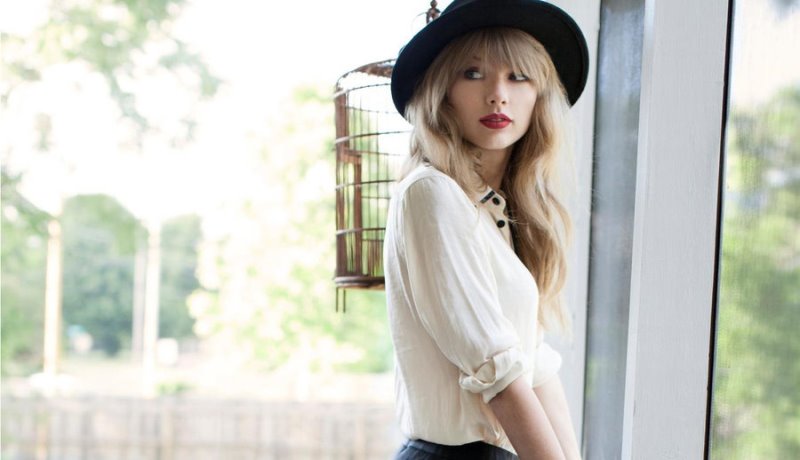 Article Name
10 Taylor Swift Breakup Songs That Capture Your Heartache Perfectly
Author
Description
Tay Tay is the queen of breakup songs. Here's a list of Taylor Swift breakup songs that will help you nurse your broken heart.