Dating a younger woman is pretty much like dating any other woman. It requires a lot of effort. But there are quite a few things you have to be mindful about if you're looking for a long term relationship with someone much younger than yourself. You have to treat your partner with respect, dignity, and make them feel important. You cannot be inconsiderate to their feelings and treat them however you please.
But before we get to the dos and don'ts of dating a younger woman, let's address a bigger question:
Why do older men prefer dating a younger woman?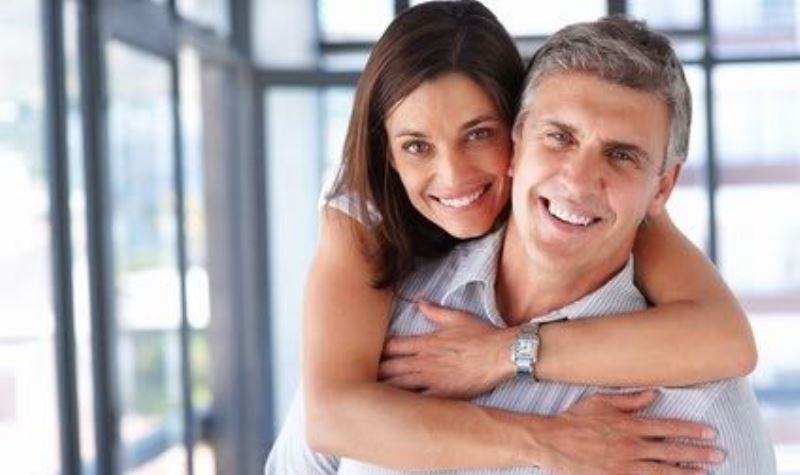 Image source: Pinterest
Men tend to focus on building a career and creating an identity for themselves when they're young adults. The need to connect with someone is not something that crosses their mind at this stage in their lives. They feel the lack of it much later, when they've accomplished all that they wanted to.
Whereas for most women, it's the other way around. Building a connection with the person they love matters much more to them when they're growing up and trying to understand themselves. Unfortunately, they get to prioritizing their work and themselves much later in life, by the time they're done with putting family, their children, and their husbands before them.
---
Suggested read: Why the term 'cougar' shouldn't have a negative connotation
---
And so older men and younger women find each other at a time when they're both looking for somebody to connect with.
Moreover, an older man might be looking for some fun to break free from his otherwise monotonous routine. In that case, nothing is better than dating a younger woman. She's enthusiastic, full of life, and excited about tiny little things – qualities he probably won't find in someone his age.
Here's what you need to know about dating a younger woman. 
1. Be clear about what you're looking for
Image source: Google, copyright-free image under Creative Commons License
There's nothing worse than keeping someone in the dark about what you want from the relationship. There is no harm in having a casual affair, which can last for however long or short you want, as long as she's aware of it from the start. Don't feel shallow if a weekend affair is all you're looking for. She may or may not be looking for the same thing. If she is, well, that's fabulous for you! But don't lead her on if you don't intend to go through with it. Be extremely clear about what you are looking for and make sure you convey that to her.
2. Know that there will be differences
Image source: Google, copyright-free image under Creative Commons License
When you're dating a much younger woman, you need to be prepared for differences in opinion, taste, going about things, and points of view, amongst other things. Understand that the two of you are going to be different and probably feel differently too. Don't forget that while you've got it all figured out after reaching where you are, she's still figuring her life out, what suits her best, and who she wants to be. It takes years to define yourself and be sure of what you want out of life. You've pretty much got there, but she hasn't. Be understanding and don't lose it when she changes her mind a thousand times or gets upset with you over petty issues.
3. Both of you will have to compromise
Image source: Pinterest
Both of you will have to compromise to come to a middle ground if you want this relationship to work out. She may be an extremely social person, which having a lot of friends at her age, is pretty common. She may want to go out pretty often while you may not be as social and lively. You've got to strike a balance so you don't hit rock bottom even before you cross the first month. Think about how often you can go out with her without having to change yourself and talk to her about it. Remember that you're dating a younger woman and she will have different expectations than someone your own age. Address your problems and look for solutions together.
4. Don't become someone you're not
Image source: Google, copyright-free image under Creative Commons License
In the process of pleasing her by giving her what she needs from you, don't become someone you're not because that is never worth it. Don't change yourself just to make sure that she likes being with you. Specifically, don't pretend to be someone younger and cooler because there's a big chance that you might get it wrong and make a fool out of yourself. If she likes you enough, she's with you because she likes the very thing you're trying to hide – your age! Stick to who you are, but do work on your negatives. Use your experience as your strength and handle situations smoothly.
---
Suggested read: 16 celebrity cougars who have been the envy of many a woman
---
5. Do things for each other
Image source: Pinterest
When you're dating a younger woman, you should be taking her interests into consideration when choosing a restaurant or planning an activity together. Her likes and dislikes might be different from yours – from her taste in food to clothes to cinema, she might like to experiment much more than you do. She's enthusiastic at her age, she likes to have fun, and you definitely need to inject some fun in your otherwise boring nine-to-five life. Do things she likes and share your interests with her. She might reciprocate by doing things you like with you!
6. Be mindful of what you say to her
Image source: Flickr
She's much younger than you are, but she will get ticked off by things you say, like how you were when you were her age. Don't push her off the edge by talking about things you didn't understand when you were younger either. At the same time, don't ever compare her to people or women your own age. While you may be quicker to adapt, give her time to fathom things as and when they come along.
7. Talk to her about yourself
Image source: Pinterest
Don't think that just because she's younger, she can't have solutions to your midlife problems or something to say to make you feel better. Remember, growing up and being wise has nothing to do with age! Your relationship will be a thousand times better when you talk to her about your life, your experiences, your past, things that matter to you and that you're passionate about. Most women love it when a man isn't afraid of talking about his feelings. If she is genuine about her feelings for you, she will be thrilled to hear you opening up. She'll be thrilled when you look at her like an equal.
8. Don't make her feel insignificant
Image source: Google, copyright-free image under Creative Commons License
She's way younger than you are and won't have the same resources that you do. It's taken you time and effort to get where you are, so don't expect her to magically have it all. Good for you if you've got everything you ever wanted, but that doesn't give you the right to make someone else feel insignificant. Her self-esteem won't be all that high after listening to what people will say to the both of you and when she feels insignificant next to you. So show her how important she is, let her do things for you and take control. Instead of going all out for her and not giving her a chance to do something for you, let her do something, anything for you in whichever way she chooses to.
9. Don't father her
Image source: Pinterest
Give her time to deal with things at her pace. Let her look after what's happening in her life and don't interfere. She can take care of herself and she has her parents to go to if she needs motherly care and fatherly advice. Don't play that role because you're used to doing that with your kids or because you can see where she is headed and you want to watch out for her. People learn better from mistakes, so let her make her own, even though you've gone on the same path and know where it ends. She's going to change and grow as a person just like you did, so support her where she is right and tell her calmly when she's not. Don't treat her like a child if you want her to stick around.
---
Suggested read: 7 interesting reasons why women fall for older men
---
10. Don't be worried about your age difference
People will judge you and say mean things to your face. There's nothing you can do about it except not pay attention to them. You don't owe an explanation to the world. The both of you know what you'll share, and that's enough. Together, the two of you will figure it out one step at a time. There's nothing that can't be solved when you want it to work. Use your plus points in your favor instead of sulking and worrying about the parts of you that you're unsure of.
Featured image source: Google, copyright-free image under Creative Commons License
Summary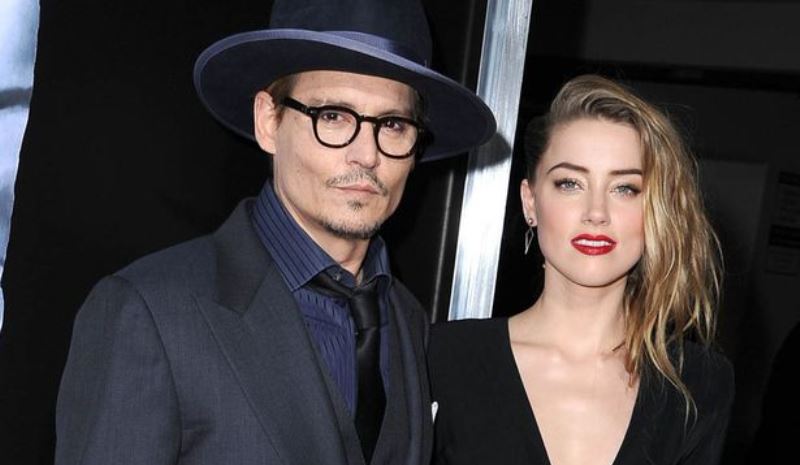 Article Name
10 Things To Know About Dating A Younger Woman
Author
Description
Why do older men prefer dating a younger woman? What are the things you need to consider when dating a much younger woman? Here's the answer; take a look.