So you've been invited to the wedding of your maternal grandmother's sister's niece's daughter's neighbor's cousin! Well, if you're from India, you know exactly what I'm talking about. Wedding invites are printed in bulk and everyone so much as an acquaintance's friend is invited to a wedding. We Indians are like that, extremely hospitable, overly friendly at times, and adhere to obligations like white on rice. So, inviting a distant relative who you last met when you were 6 years old is compulsory!
Now, the 'attending party' or the 'invitee,' also considers it an obligation to attend the wedding. Doesn't matter if you know the people getting married or not. If you've received an invite, the rule is to simply show up! Not just show up, it's customary to show up in your finest wedding appropriate clothes, all decked up like they could literally put you on the Christmas tree that year as one of the baubles or a sparkly snowflake!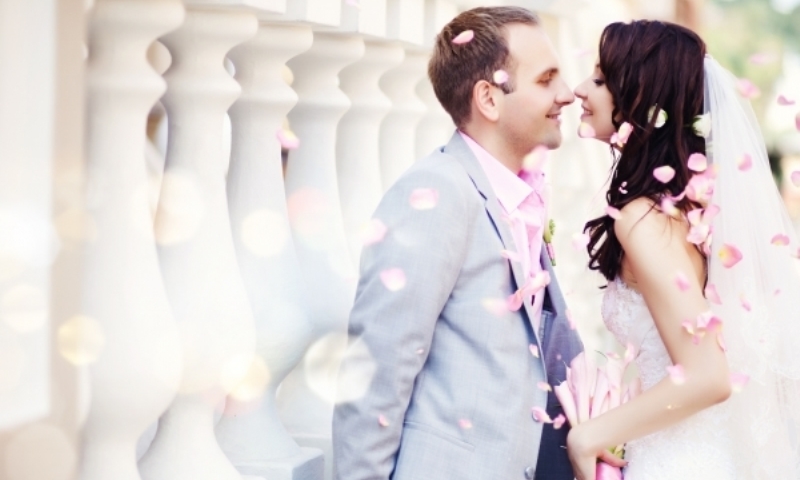 Image source: Google, copyright-free image under Creative Commons License
We are not here to judge you, or to judge your decision of attending this wedding, for which someone from your family has received an invite to. Maybe your name isn't on the invite either, but you simply must go. You've been told so. Else it's not going to 'look nice' on your part. Probably, that will be construed as an insult to your dead great grandparents! It's against the much-revered "family values" and "our culture."
---
Suggested read: Your one-stop guide for being the best dressed guest at a wedding
---
Well, now that you've decided to show up in your best attire, you get to the wedding party and realize that you don't recognize a single face out there. Sure, there are tons of single men and women around, there's great music, and free flowing alcohol, but alas, you don't have company to enjoy all these things at an unknown wedding that you are now a part of. So, it sure does make the wedding 'boring' for you. What do you do next? There's no escaping this wedding party, and killing yourself might not be the best option. The blood and gore will only add to the already tacky venue! 😛
You have to now entertain yourself for those few hours without company! How much can you look around and pretend to smile at unknown people? You have to do something, something to ensure you don't lose it by the end of it. So, how to entertain yourself, you think?
Here are 10 things you can do to keep your sanity at a boring wedding party.
1. Real-time social media updates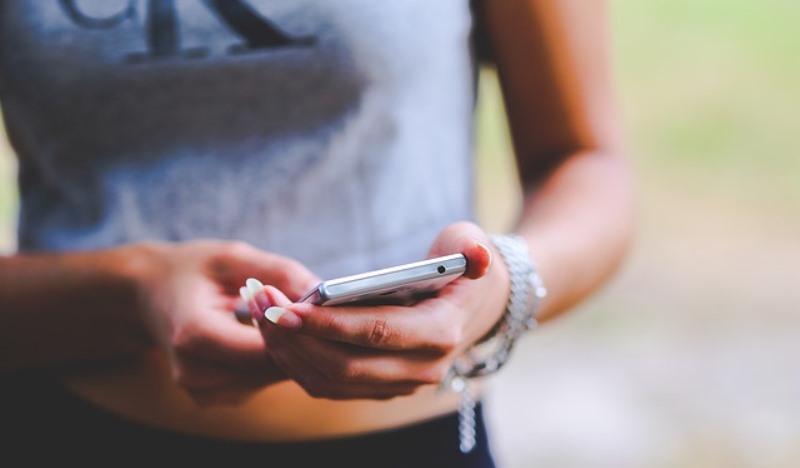 Image source: Pixabay, under Creative Commons License
Well, that goes without saying, eh? You never go to the restroom without your smartphone. So, our guess is that you wouldn't dare to go to a wedding without your hand-held device either. So, start with updating your Facebook page, maybe you can check into this couple's wedding hall, click a selfie and upload it on Instagram with the hashtag #WeddingsAreMagical, or #AnotherOneBitesTheDust. You can also tweet about it and tag unnecessary people. Weddings are probably the best places to click snaps of yourself, with a decorated background and the right amount of lighting, You can get yourself a pretty damn good 'profile picture' for Whatsapp or even Facebook! So, don't miss out on the opportunity; make your smartphone your partner and update all your social media accounts! Ensure you carry your power bank with you, in case your battery dies on you.
2. Play Pokemon Go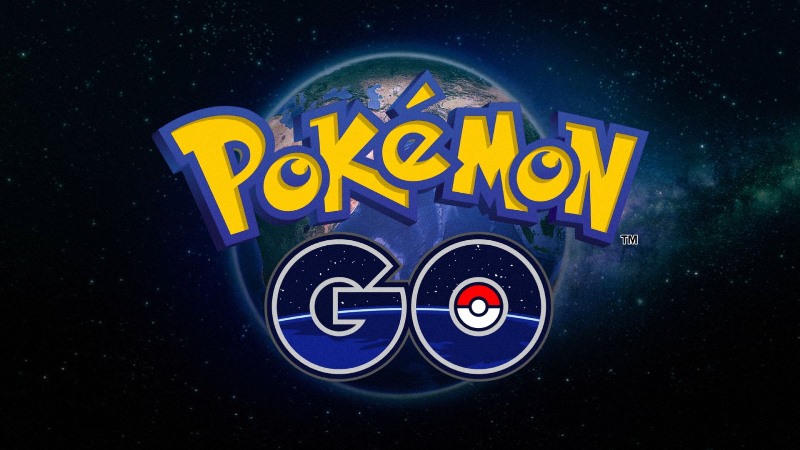 Image source: Pokemon
A boring wedding party is probably a great place to play Pokemon Go. You'd never know when and where you'd find Pikachu. If you haven't already heard of this online augmented reality game, we suggest you take a look at it. The whole world is playing it and it's pretty darn interesting. 'Candy Crush' is so 2014. So be sure to delete that outdated app already, and download 'Pokemon Go' as soon as you can. You will not be disappointed. It's worth your time.
3. Hijack the bar
Did someone say an open bar? How can you be bored at such a party? So, get your behind off the chair and head straight to the bar. We're sure while you're at the bar, you'd surely meet 'like-minded' people! Besides, no one has ever gotten bored 'drinking.' Alcohol adds a much-needed charm and thrill to any party. You'll be sure to have a fun-filled evening with the booze, and you'll begin to enjoy every little thing happening around you. Booze in your veins instantly makes you 'happy,' and you'll start loving every bit of the ceremony at the wedding party. Don't forget to tip the bartender and get your share of fancy cocktails and shooters.
4. Get on the dance floor
Image source: Google, copyright-free image under Creative Commons License
Well, after point #3, you obviously have to follow point #4. A little madeira in your blood stream doesn't hurt anyone. Besides, we all have that one drunk stranger killing it on the dance floor in all wedding videos! It could be you! This is your chance to swoop all the guests and take the lead on the dance floor. If you're still thinking how to entertain yourself, think no more. Dancing is a great way to burn calories and an even better way to let that alcohol out of your system. While you're at it, we guarantee that you'd definitely make a few friends on the dance floor, or maybe you'd get yourself into the flash mob team too! You never know. So be sure to wear your dancing shoes to the wedding.
---
Suggested read: 10 reasons why you should ban your wedding guests from playing photographers
---
5. Flirt a little
So, you've got the booze, taken over the dance floor, now, the only thing remaining is to go the whole nine yards and do the inevitable. Flirt with the clearly single people. If you don't know too many people at this wedding party, it might be a boon. No one will know you but everyone will remember you. Who cares, you are never going to see them again, unless you've been invited to another wedding! So, take your chances. Whether it's complimenting a pretty girl or simply smiling at the guy in a three-piece suit. Just do it and see how it goes. A tipsy flirt is great entertainment. A lot of couples have their stories started at someone else's wedding. That could be you! So, do the first step right – flirt your heart out.
6. Watch out for those tiny brats
Image source: Pinterest
Often, there are a bunch of toddlers running around at a wedding party. From stepping onto the bride's train, to simply taking chunks out of the  wedding cake, these little imps end up doing hilarious things at a wedding. Sometimes, you'll see them getting their groove on the dance floor too. Little kids are a lot of entertainment to watch from a distance. So, keep your camera ready, you may simply be able to catch one of those funny moments that children do that will go viral on YouTube!  
7. Offer to click snaps
When you see elderly aunties struggling with their cellphones to click a selfie, or simply a bunch of girls wanting a 'group picture,' you might as well offer to click those snaps for them! It sure is a nice gesture. Often, wedding guests want to click more pictures than the bride and groom, so it won't hurt to make yourself a little useful and offer to click snaps for these people.
8. Hang out by the dessert bar
The dessert bar is yet another great place to hang out if you have a sweet tooth. The variety, the creativity, and the deliciousness of these desserts can give you a sugar rush and put you out of your foul mood when at a boring wedding party. Don't hesitate to help yourself to seconds!
9. Maybe, just maybe, watch GOT on your phone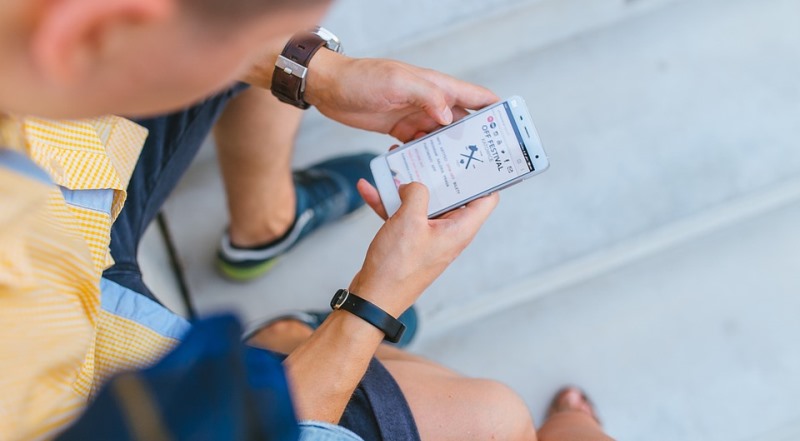 Image source: Pixabay, under Creative Commons License
This maybe slightly antisocial, but come on! You don't want to miss a single episode of Game of Thrones. If you don't have a date at the wedding, or don't know anyone else, you can put on your earphones and find a cozy corner to watch your favorite TV series. You'll get through the wedding just fine. Make sure you don't miss wishing the bride and groom, getting your food and drinks, and occasionally looking up to see if there's a fire, fight, or any such catastrophic thing happening. Then you need to run!
---
Suggested read: 15 genius signs for an unplugged wedding your guests won't be able to ignore
---
10. Clear your mailbox, BlackBerry
Lastly, another useful thing to do is to clear out your personal mailbox or office BlackBerry! There might be a bunch of emails you haven't responded to, the ones that were 'missed' intentionally. When else is a good time to do this? For all those emails you said you'll look into later, now's the time!
Next time, don't fret when you have to attend a wedding party that you think will be boring. Here are 10 ways on how to entertain yourself at a boring wedding party. We bet you won't be bored after all. Let us know of the things you have done before at a party you didn't enjoy too much. We're all ears.
Featured image source: Pinterest
Summary
Article Name
10 Tips On How To Entertain Yourself At A Boring Wedding Party
Author
Description
If you're ever stuck in a boring wedding party, you HAVE to know how to entertain yourself so that you're at least up for the toasts!