"A gloomy guest fits not a wedding feast." – Friedrich Schiller
Getting invited to a wedding is such a nice feeling. A wedding itself is such a happy occasion, radiating with love and positivity, and you get to be a part of it. Besides, if you're invited, it means that you are cared about, and your presence is something the bride wants at her wedding. And of course, there's going to be great food, good music, and if you're single, it's a great opportunity to meet someone new! But one thing that starts running in the minds of most people after receiving a wedding invitation is not about what to gift the bride; it's about what to wear for a wedding!!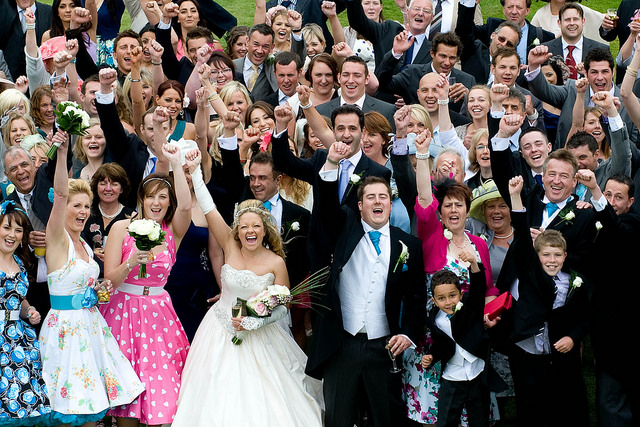 Image source: Flickr
Now, we assume you've read the quote at the top of this article (it'd be kind of odd if you started reading after skipping the first paragraph), and you know that it's true. Like we mentioned, a wedding is a bright, cheerful occasion, and it makes the day so much better and more memorable for the newlyweds if the guests were all bright and happy as well, something that is easily achieved by being well, and more importantly, appropriately dressed. Here are some basic requirements of what to wear for a wedding:
1. Don't overshadow the bride (read: don't wear white)
2. Stick to the dress code (The bride has mentioned it for a reason and if you're the reason the wedding photos get messed up, then Lord have mercy on you!)
3. Keep the skin show to a minimum, especially if there are any religious or cultural restrictions (save the itty bitty skirt for other… ahem… purposes)
4. Stick to a dress you can eat, dance, and breathe in (The last one sounds obvious, but you'd be surprised at how many people actually have that problem with a dress!)
5. Wear comfortable shoes, or at least carry a pair in your pocketbook. There's likely to be dancing, and you don't want to miss out on all the fun just because you didn't have a pair of flats!
---
Suggested read: What do your wedding colors say about you?
---
Now that we've got that out of the way, let's move on to the nitty gritties of what to wear to a wedding. Now, even if you don't need to be absolutely on trend with the latest fashion weeks, you need to dress in tune with the season and the dress code. If a dress code isn't specifically mentioned on the invite, you can make a guess based on the venue or theme of the wedding. If all this sounds too confusing, well that's why you have us!! Here is a comprehensive guide on dresses to wear to a wedding in any season and with any theme.
What to wear to a spring wedding
Spring means soft colors and dainty details like lace and floral prints. In case of an outdoor wedding, be sure to prepare for spring showers by carrying an umbrella, flats, and avoiding long gowns, or else you'll spend the entire wedding digging your heels in and dragging your lovely dress through the mud!
1. Casual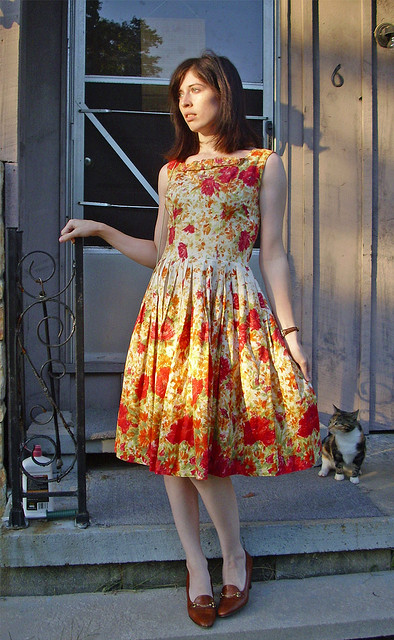 Image source: Flickr
A casual spring wedding is a great occasion to bring out your short dresses with or without sleeves, but try to avoid straps. Delicate details like frills and pleats work well, as do floral prints.
2. Dressy Casual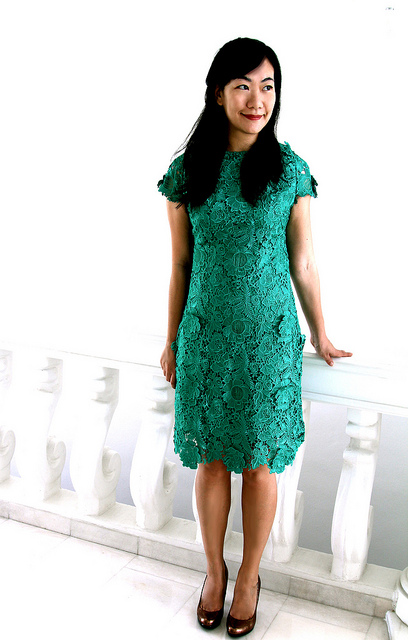 Image source: Flickr
Shift dresses work great here, with light prints. A pretty shrug or jacket over a sleeveless shift dress works perfect, but keep the shoes elegant.
3. Black Tie/Formal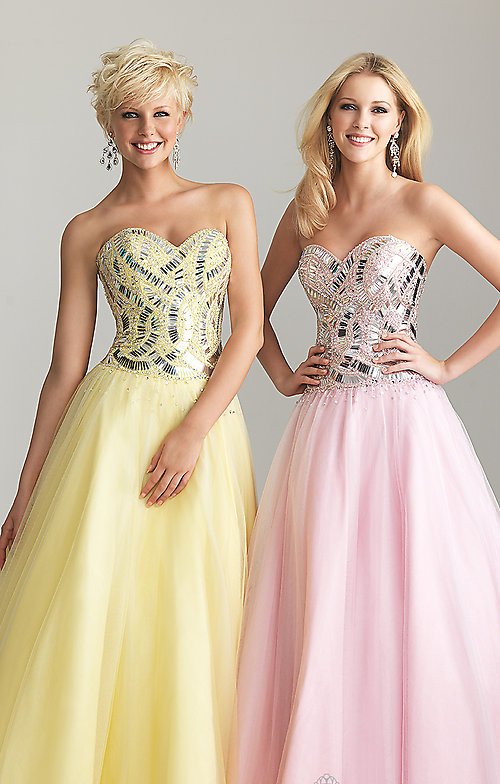 Image source: Flickr
For formal spring weddings, both long and short cocktail gowns work. Lace and satin are great fabrics here, ideal for the weather and the occasion.
4. White Tie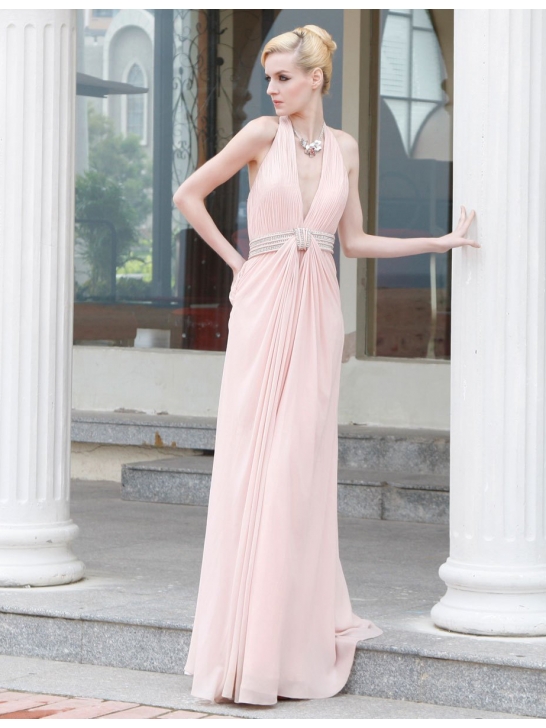 Image source: Flickr
White Tie weddings mean full-length gowns. For spring, opt for lighter pastel shades with some lace detailing. Heels are required, but you can avoid very high pencil heels and go for lower ones.
5. Chic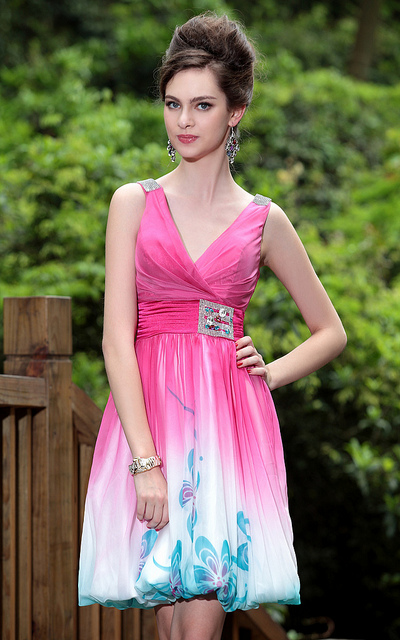 Image source: Flickr
Chic weddings for spring are the easiest to dress for, since most designers come out with their latest collection of dresses for the spring-summer season. Think soft prints with modern cuts and stylish accessories.
6. Beach Formal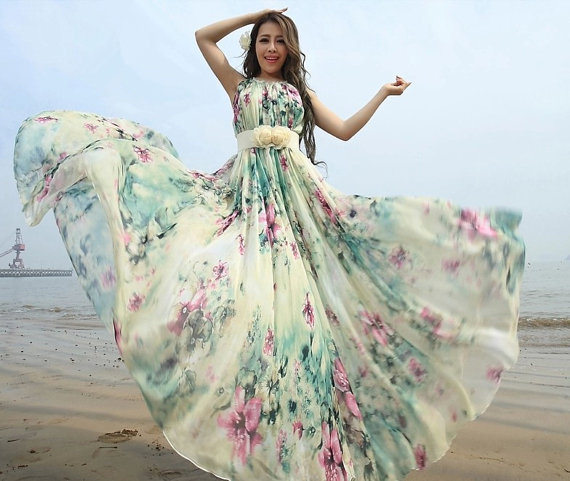 Image source: Flickr
Light, breezy dresses are the norm here, with fluttery fabrics working well for the spring weather. Go for knee-length dresses and smart footwear that isn't too clunky.
7. Cocktail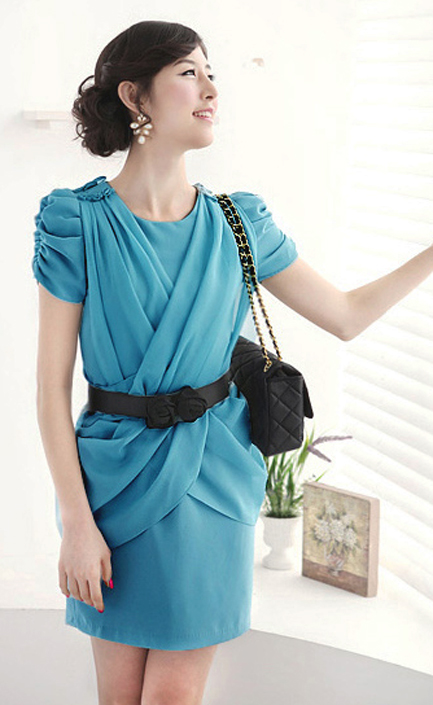 Image source: Flickr
For spring, opt for dresses that end just above the knee, customized with an unusual cut or texture. If going for prints, try to get one that is very discreet.
---
Suggested read: 10 creative floral hairstyles for a spring bride
---
What to wear to a summer wedding
With summer, most guests tend to focus on comfort in the sweltering heat and humidity, but by no means does it mean that you have to sacrifice style or deviate from the prescribed dress code! Keep fabrics light and breathable, and colors bright and cheerful.
1. Casual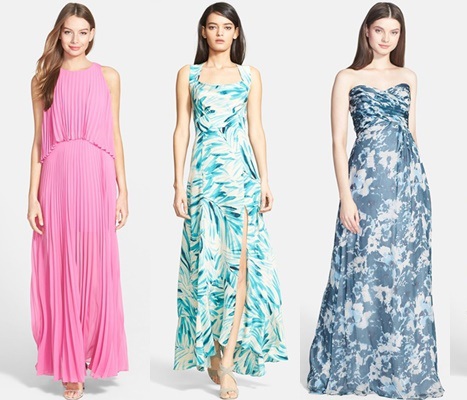 Image source: Flickr
When it's summer and the wedding is a daytime one, it's best to go for cleaner cuts without too much fuss, to get a fresher, neater look. It's okay to go strapless here, and dress up with accessories.
2. Dressy Casual
Image source: Flickr
Bright colors are great for a summer wedding, but avoid an explosion of several colors in one outfit; a single color in different shades looks well put together and stylish. A dressy skirt with an elegant summer top works well too.
3. Black Tie/Formal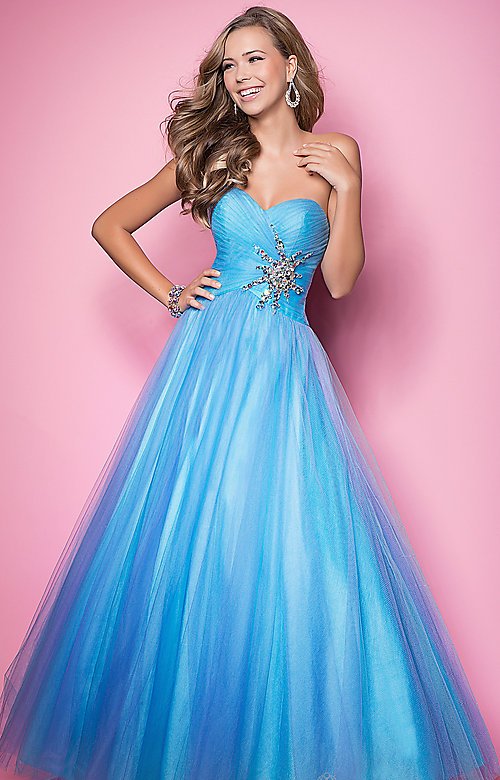 Image source: Flickr
For black tie weddings in summer, consider the fabric of the dress and stay away from cotton and linen. Wear simple gowns in stylish cuts and avoid busy or overly casual prints.
4. White Tie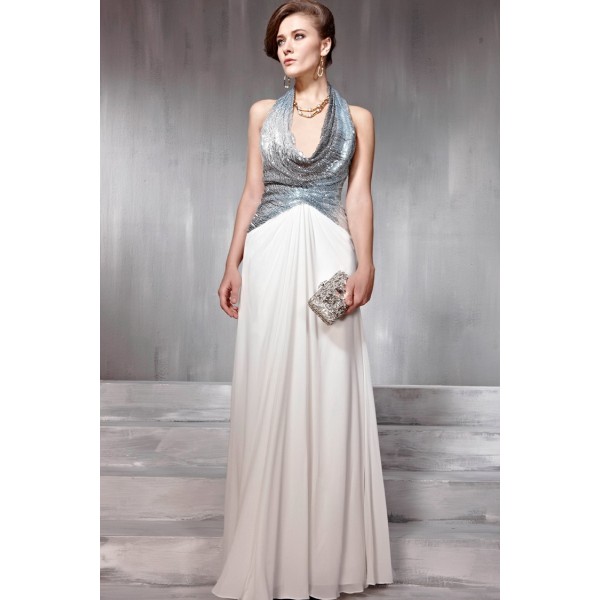 Image source: Flickr
For summer, go for long evening gowns in more saturated tones of colors, so that you look bright without being too flashy. An open shoulder is acceptable for ultra formal summer dos.
5. Chic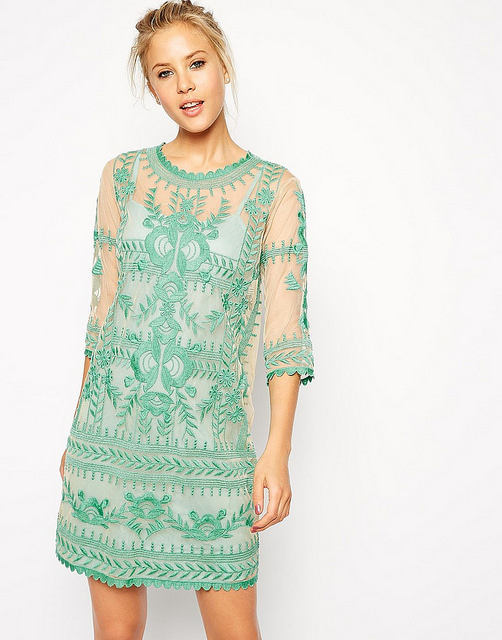 Image source: Flickr
A chic summer wedding is a great opportunity to bring out the hats! Shift dresses are a good choice here too, with a trendy print in small amounts. Ensure the overall look is still elegant.
6. Beach Formal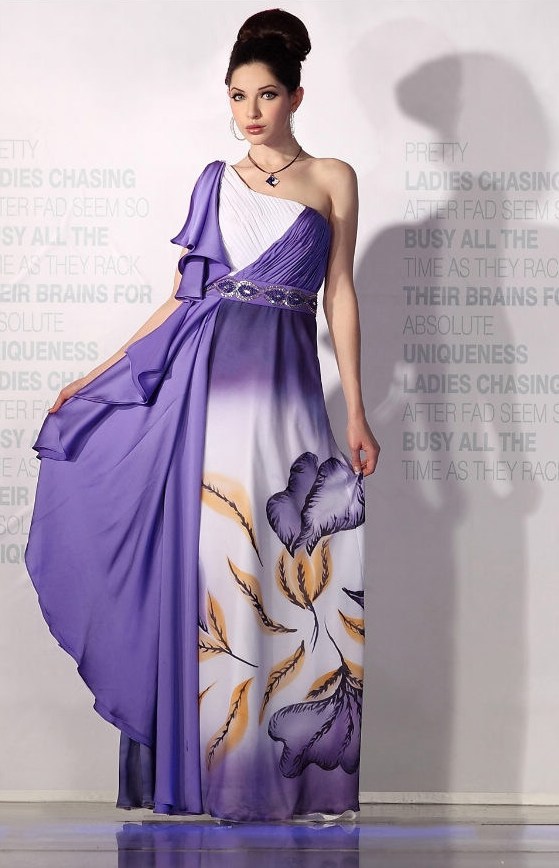 Image source: Flickr
A summer beach wedding is the right place for patterned maxi dresses and more vibrant prints. Keep it from getting too informal by avoiding strapless dresses and extremely casual footwear.
7. Cocktail
Image source: Flickr
For a cocktail dress code in summer, go for short dresses, that'll keep you cool and look stylish too. Keep the prints light and of a garden-floral variety, and opt for simple jewelry and hairdos.
---
Suggested read: 15 gorgeous dresses to wear at your friend's summer wedding
---
What to wear to a fall wedding
The weather is rather hard to predict when it comes to fall, with temperatures cooling up, but with a little humidity here and there, making layering a smart choice. Fall colors are generally dark and muted, so make sure the shades you choose don't end up making your outfit depressingly dull!
1. Casual
Image source: Flickr
It's getting chilly, so longer sleeves are ideal for fall, and do away with the need for layers. A wraparound dress works perfectly, and go for autumnal prints and darker colored shoes.
2. Dressy Casual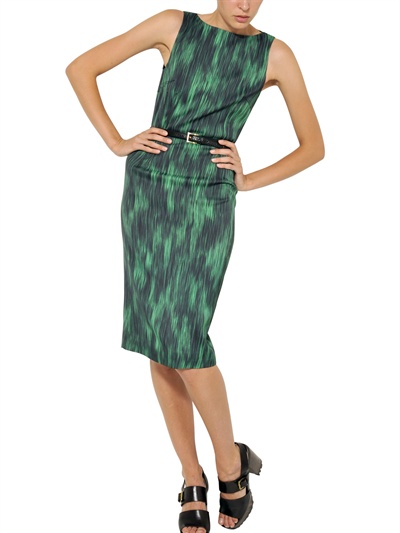 Image source: Flickr
Longer, knee-length dresses work well here, with a short blazer or shrug in a slightly heavier fabric. Stay away from colors that are too bright, or limit them to a print or accent. Turtlenecks are also ideal for a chilly evening.
3. Black Tie/Formal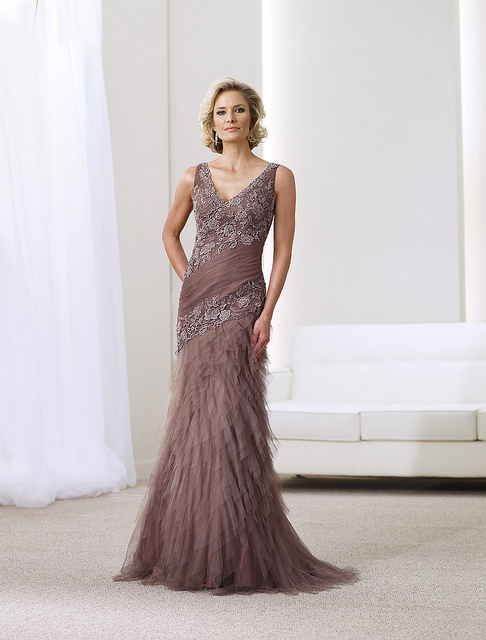 Image source: Flickr
When it's autumn, the weather is beginning to cool down, but it isn't that chilly yet, so long gowns with cut out shoulders work well. Light brocades also work, especially if the weather is on the cooler side.
4. White Tie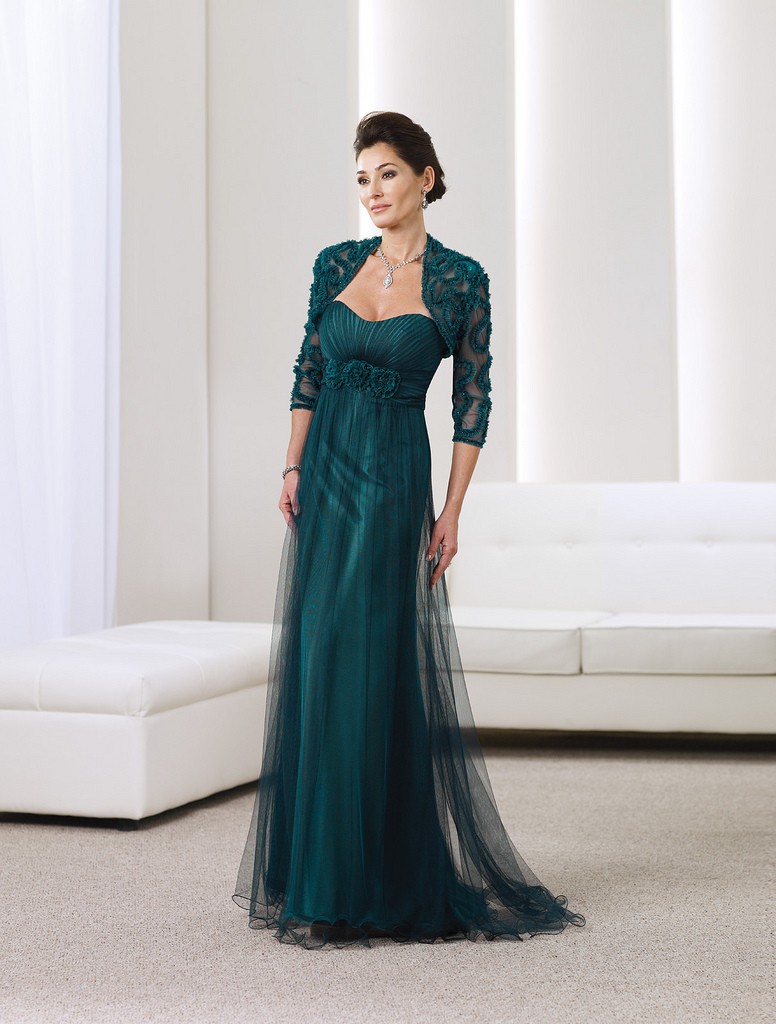 Image source: Flickr
Long gowns in satin or silk are perfect for fall, and some ruching and layering details on the dress look good without making the look casual. Opt for metal jewelry and match the color to the clutch or heels.
5. Chic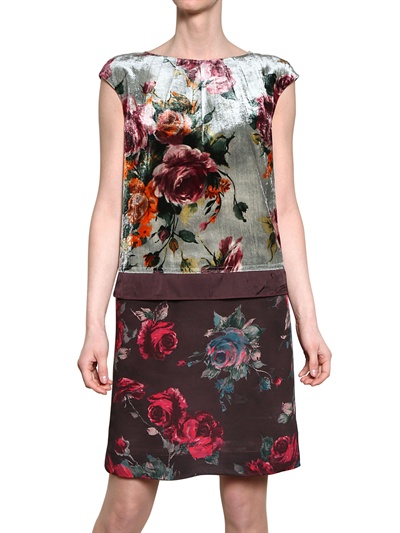 Image source: Flickr
For fall, go for traditional fall colors or dark florals, but add some feature that makes the outfit more trendy, like a statement clutch or a chic headpiece.
6. Beach Formal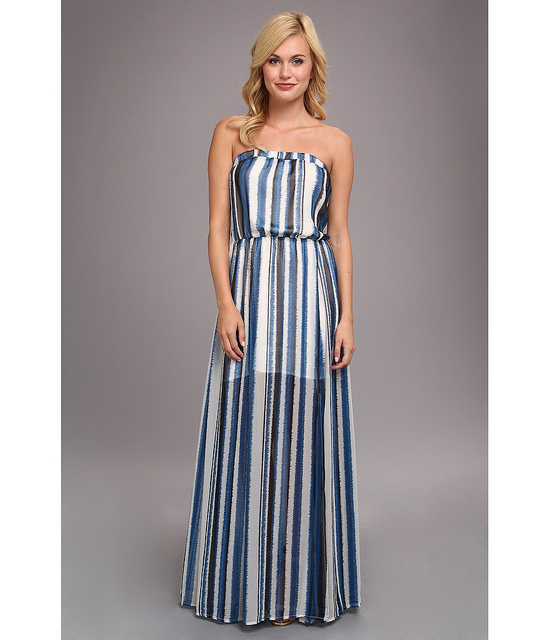 Image source: Flickr
A beach wedding in fall will need layers that can be adjusted depending on the chill. Both maxi and tea-length dresses work, and details like draped sleeves add interest to the outfit.
7. Cocktail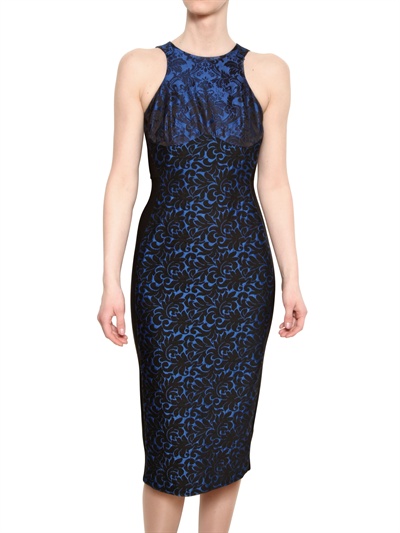 Image source: Flickr
For fall, keep the colors toned down, but go for interesting cuts, like peplum. A pearl necklace or chandelier earrings will dress up the simplest dress, while still looking trendy.
---
Suggested read: All you need to know about what to wear to your friend's fall wedding
---
What to wear to a winter wedding
Winter is the ideal season to bring out all the festive-looking grand dresses in your wardrobe. A little extra sparkle and shine is acceptable this season, both in accessories and clothes. Be sure to consider the coat or wrap when planning the outfit, so that you can stay toasty warm while looking stylish!
1. Casual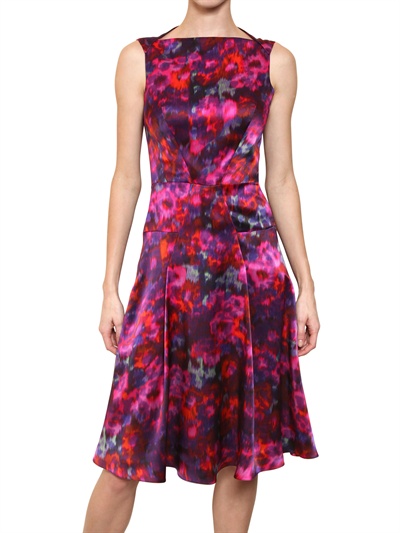 Image source: Flickr
Casual winter weddings are a great opportunity to consider trendy pieces along with layering, depending upon how cold it is. Trouser suits look smart, but should be in a nice, wrinkle-free fabric.
2. Dressy Casual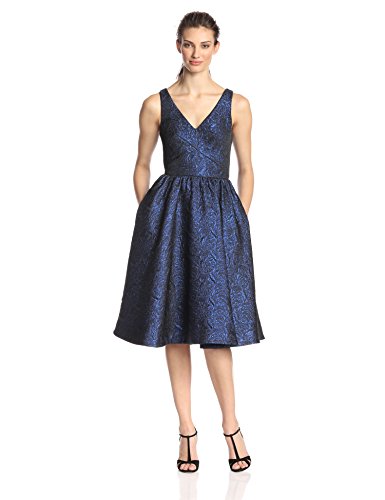 Image source: Flickr
For dressy casual winter weddings, think prom dresses – with less fuss. Great color combinations that work here are bold reds, purple, and gold. A dress like that with a stylish blazer will be perfect.
3. Black Tie/Formal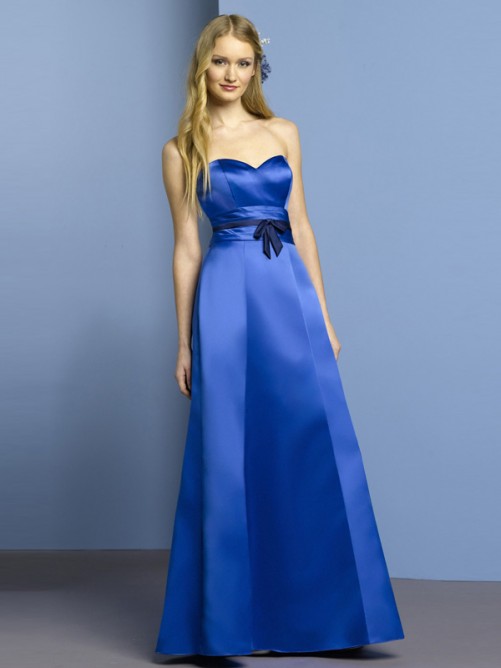 Image source: Flickr
Go for long magnificent gowns in jewel tones, and avoid anything too dark. Few details like diamantes or feathers at strategic places add interest without taking away from the formality of the occasion.
4. White Tie
Image source: Flickr
For winter, long ball gowns in jewel tones are your best bet. Velvet is something that can be attempted this season and long opera gloves also fit the bill. Bring out your most sparkly jewelry to complete the look.
5. Chic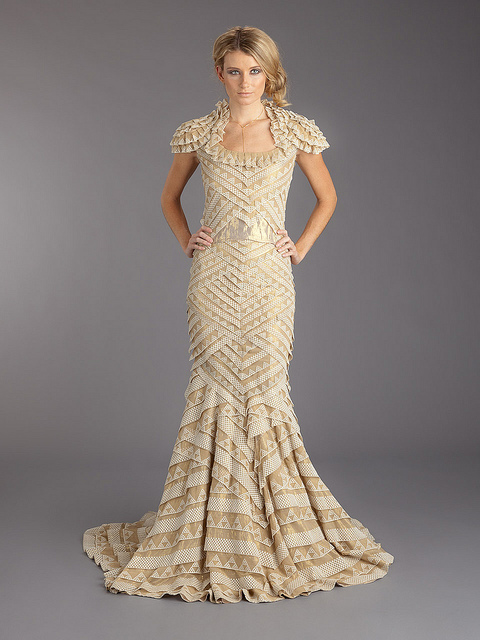 Image source: Flickr
For a chic look at a winter wedding, dresses in metallic shades and prints work well. Solid colors in short lengths and glittery, shiny accessories and shoes look good for a chic theme.
6. Beach Formal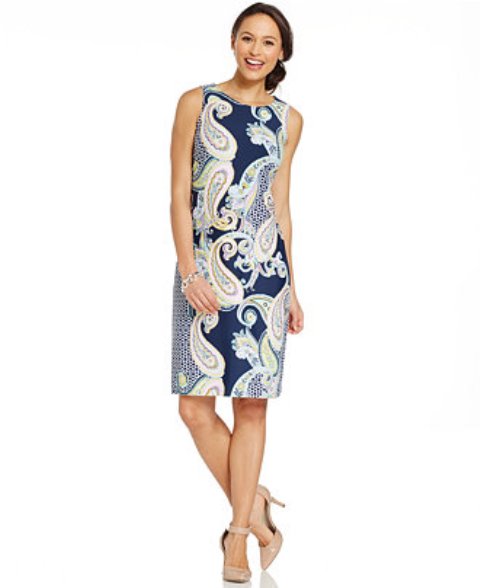 Image source: Flickr
For winter, give the beach formal theme a cooler touch, with heavier fabrics, lighter prints and darker colors. A beautiful embroidered wrap is perfect to counter the chill and add style.
7. Cocktail
Image source: Flickr
Jewel tones work here too, and keep dresses not longer than knee length. Embellishments look good, with sequins, crystals or even a shiny belt. Ensure the footwear is delicate and not clunky.
---
Suggested read: 12 gorgeous outfits to wear to your friend's winter wedding
---
Now that we've got the dress codes all figured out, you must be breathing a sigh of relief!! However, we're not done yet! We know we've already mentioned some basic requirements of wedding-guest wear, but there's more; here are some general tips to not just adhere to the dress code, but also make a statement by taking your outfit to the next level!
General tips for wedding guest-wear
1. Color – If the invite does not specify a color, it's safest to stick to the colors of each season, so that there'll be some kind of harmony with the overall theme. Just remember to avoid white and black (though an LBD works for cocktail dresses).
2. Weather – Dressing for summer and winter may be uncomplicated enough, but spring and fall have unpredictable climatic conditions. So always consider the weather of where you'll be going, which brings us to the next point:
3. Venue – Dressing for an outdoor wedding will be different to that of an indoor one, especially in the cold or rain. Plan your outfit, footwear, and accessories accordingly.
4. Footwear – Your choice of footwear can make or break your outfit. The look of a beautiful long ball gown can be completely ruined by a pair of chunky open-toe wedges or clogs. When in doubt, wear simple formal heels in a solid color.
5. Accessories – Like footwear, your accessories also make an impact. Make sure you carry a clutch that goes with the theme and that your jewelry completes your outfit and does not stand out like a sore thumb.
6. Hair and makeup – Your regular makeup regime may do for the casual, beach, dressy casual or semi formal events, but getting your hair and makeup done by a professional is necessary for the more formal weddings.
7. Grooming – All the Oscar-worthy ball gowns in the world cannot redeem you if your toenails are dirty and your nail polish is chipped. Make sure you are well-groomed, with nails, body/facial hair, and the rest taken good care of.
Just thinking about what to wear for a wedding probably seems like a lot of work!! But you need to remember that it's the most special day of someone's life and they want it to be as perfect and memorable as possible. By dressing well and showing up looking happy and nice, you'll do your part to make this day just like they want it to be. And you've got to admit, not all of us get invited to the Oscars, so we love it when we get an opportunity to get all dolled up!
Featured image source: Flickr
Summary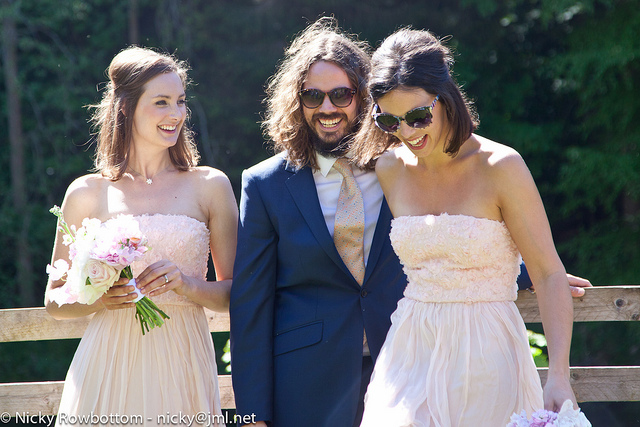 Article Name
What To Wear For A Wedding: Wedding Guest Dress Etiquette
Author
Description
Deciding what to wear for a wedding depends upon the season, the venue, and the theme. Here, we decode various dress codes, according to each season.