As a little girl, she dreamt of her prince charming mounting a horse and coming to whisk her off to her happily ever after. As a teenager, she dreamt of her favorite movie star hiding and protecting her from the rest of the world. Now that she is with you, she dreams of you being her hero, her lover, her partner in crime, and everything that she needs to get through the high and low tides of life.
If you haven't figured out how to be that perfect life companion for her, here are ten answers to the eternal question of how to romance a woman.
---
Suggested read: What is romance to a woman?
---
1. Give her all your attention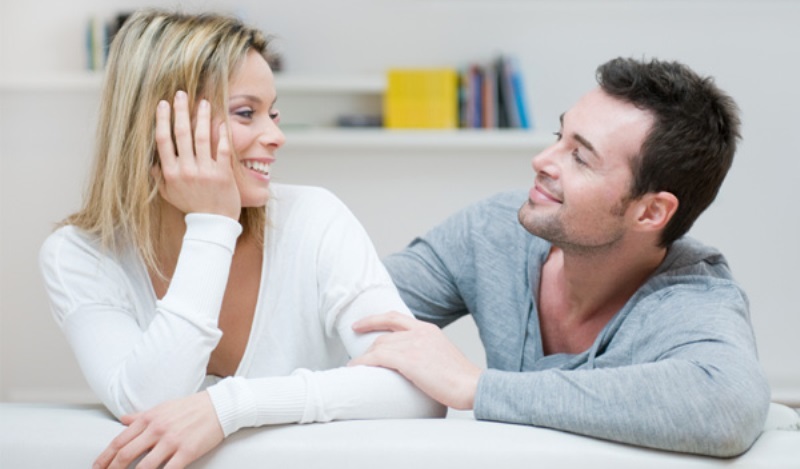 Image source: Google, copyright-free image under Creative Commons License
The guide to how to romance your wife/girlfriend does not start with buying her diamonds and getting into bed with her. While the diamonds can be a part of the process, what she really wants is all your attention. She wants to be listened to, she wants to be a priority in your life, and she wants to be hugged tightly even without asking for it.
Remember the little things about her, pay attention to her when she is talking, put your phone down and look at her when she has dressed up for you, and just be present when you are in each other's company. That will always keep the romance alive.
2. Make her feel protected and loved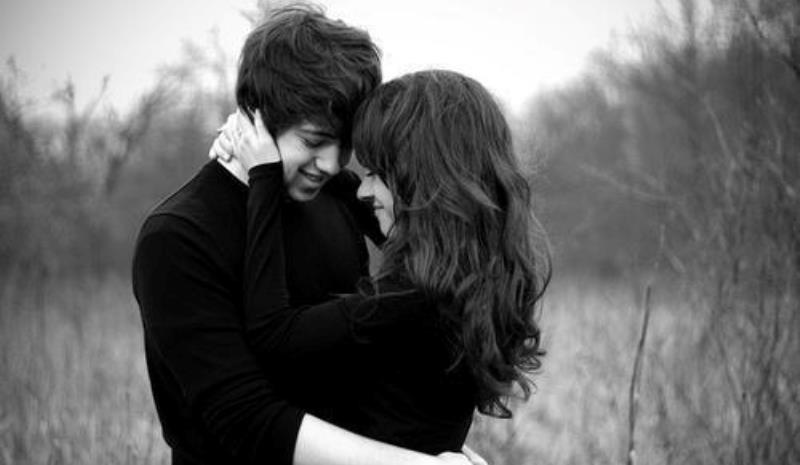 Image source: Google, copyright-free image under Creative Commons License
Hold her close and hide her face from everything. Make her feel secure and protected. Understand her insecurities and fight them out by letting her know that she doesn't need to worry. Tell her you love her beyond all infinity. She might not ask for it, but she is definitely going to love it when you do it.
If you are still scratching your head and wondering how to romance your girlfriend/wife, this is the most important thing to keep in mind – it hasn't ever failed anyone in the past. While most women do not really need the protection and are willing to take matters in their own hands, she will be better able to take on the world if she knows that you are always looking out for her and will have her back if she messes up. Every successful woman has a strong, caring man behind her too, not just the other way around.
3. Surprise her once in a while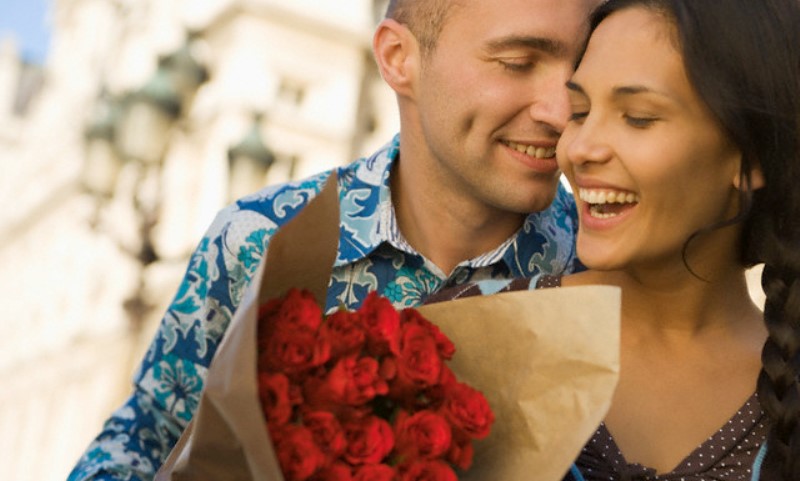 Image source: Google, copyright-free image under Creative Commons License
Here again we are urging you to move away from the commercial notions of the term "surprise." Surprising your woman does not mean that you will have to spend half your salary in one night. Cook her a meal, write her a poem, pick her up from work unannounced – there are so many other little things you can do to make her weak in the knees.
The rush of happiness and adrenaline is going to light up the spark of your love and affection and before you know it, there are going to be flames all over. She is going to be drawn to you and will make the extra romantic effort in reciprocation to your gestures. Just ensure that you do not become predictable, or you will be using up your trump card for the rest of your relationship.
4. Get a little cheesy and lovey-dovey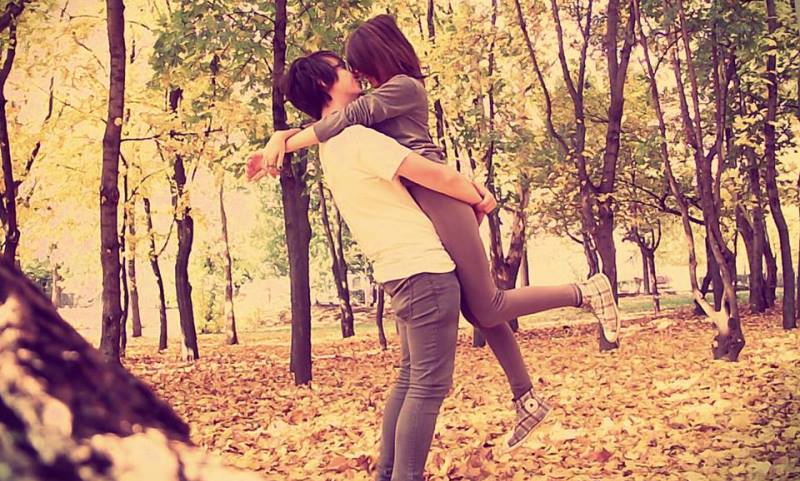 Image source: Google, copyright-free image under Creative Commons License
You might be that hard man who loves his woman dearly. She is the best thing that has happened to you. You want to conquer the world for her and place it at her feet. But does she know that you feel this way? How is she going to know if you do not tell her? Rings a bell?
Don't be afraid to tell her that you love her and what you feel for her. It is not going to make you any less of a macho-man. On the contrary, you will be giving her security and stability that she wants and needs in the relationship. She is going to be amazed by how much you feel for her and will start to show much more affection in return.
---
Suggested read: What your particular PDA style says about your relationship
---
5. Tell her she is the most beautiful of all
Image source: Pixabay, under Creative Commons License
She might be on the plump side, or she might be too skinny. But she is your woman and you love her. Why would you ever tell her that she is not attractive?
You have to assure her every other time that she is beautiful and you haven't seen anyone prettier. Making her believe that she is beautiful is going to stop her from seeking acceptance from someone else. Rather, she will grow to become a more confident person, which would only enhance the romance between the two of you. Say it only because you mean it, and she is going to be on the top of the world.
6. Start doing things together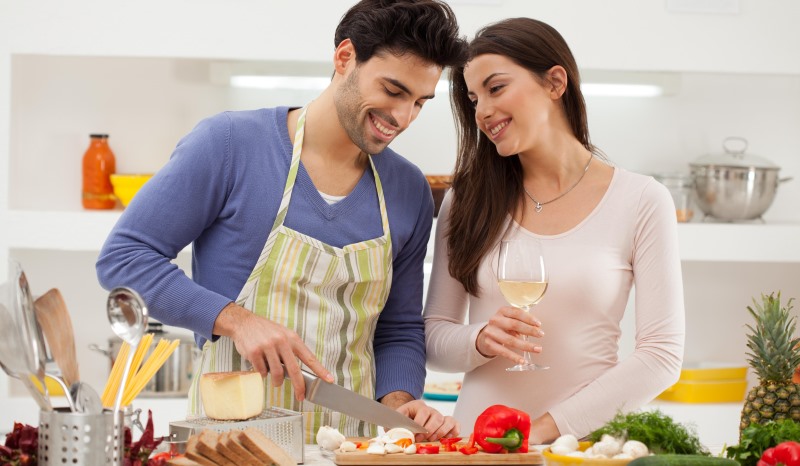 Image source: Shutterstock
How to romance a woman when you two have no time to spend together? You two cannot always be cuddling together or drinking and watching movies with each other – it is bound to get pretty boring and annoying after a point. It is the simple "you don't eat bread and butter for breakfast everyday" theory.
So spice it up. Take a class together – it could be pottery, dance or anything else that the two of you are into and will enjoy doing together. You could also have practice sessions later and have something fun to do each time you meet. This will allow you to get to know each other better and also make productive use of your time with one another.
7. Up your physical skills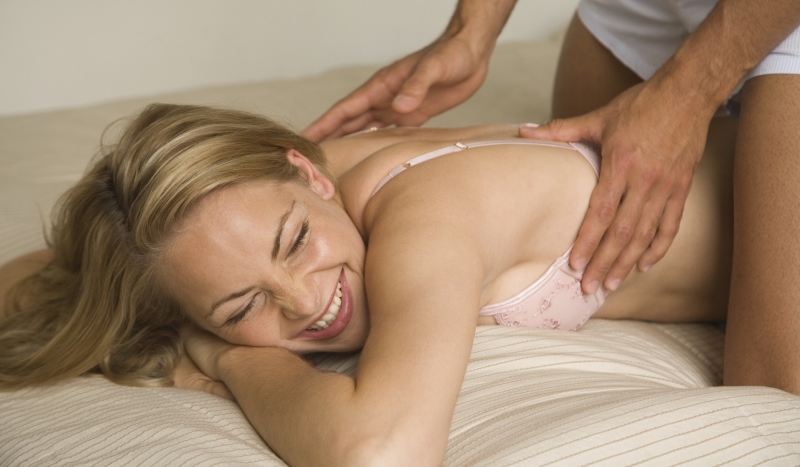 Image source: Shutterstock
No. We are not talking about your body looking better and setting your muscles pumping. Learn to give her really good massages; newer tricks in bed and some innovation in the lovemaking is going to take everything a long way. All of these are added bonuses to the underlying love that the two of you already share and will be able to take to the next level.
We know that the emotional connect is important, but that only works if coupled with physical intimacy as well. Hugs, kisses on the cheeks and forehead, pulling her cheeks if she isn't particularly annoyed with it, holding her hand, messing up her hair when she is watching TV, lying down in her lap or making her lie down in yours – such gestures are going to be great for the romance between the two of you.
8. The open secret of enhancing the romance: Vacations!
Image source: Shutterstock
It could be at a small shack in an offbeat location, a five-star hotel in a big city, an adventure trip in the forests, or even a hilly trek. Book those tickets and take her away with you to a place both of you have never been to. Explore while not having to worry about calls from work, home, and other responsibilities that you are so burdened with in your everyday life.
This would give her a chance to reminisce over the reasons why she fell in love with you in the first place, and would also introduce her to the fun side of her man. While you are out, give her all your attention, have deep conversations, and try to understand if there is anything she needs or wants. Just focus on making her comfortable – it will mean a lot to her.
9. Have that future talk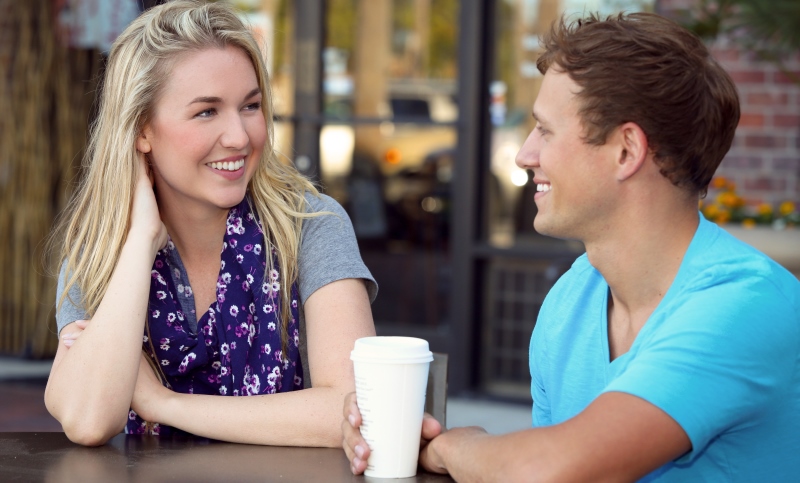 Image source: Shutterstock
Do you want to take your relationship to the next level? And do you know she wants it too? Are both of you shying out of the conversation only because you do not want freak each other out? Well, here is the good news: the best answer on how to romance your woman is to talk to her intimately. Tell her that you are going to be there with her no matter what.
There is nothing wrong with loving your woman and wanting to be with her for the rest of your life. If you think you are going to blow her off, or freak her out, then you are probably wrong. You might just end up blowing her mind and making her fall in love with you all over again.
---
Suggested read: 12 sure signs you're in a relationship with a real man
---
10. Give her space and a life of her own
Image source: Google, copyright-free image under Creative Commons License
Yes, lovey-dovey and cheesy is great, but don't overdo it. Would you like to feel like a puddle of goo all the time? No, right? Love her, caress her, spend time with her, but give her space for herself and her own social circle too. You don't have to make her a part of all your plans, and she doesn't have to either. After all, before the two of you met each other, you were both living individual lives, and had people you cared for.
Keep in touch with those people and have lives of your own outside the relationship. You both know that you are going to end up in each other's arms at the end of the day. And if the day has been a long and tiring one, the arms are going to feel all the more comfortable and nice to be in.
And that, my friend, is how to romance a woman. Now that you know how, you can't have any excuses for not keeping your partner happy. Good luck!
Featured image source: Google, copyright-free image under Creative Commons License
Summary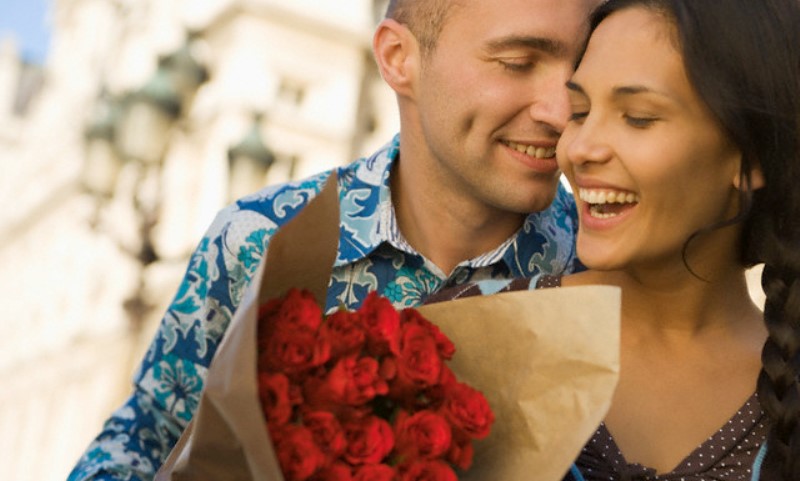 Article Name
10 Tips On How To Romance A Woman
Author
Description
How to romance your wife/girlfriend? Got no answers even after scratching your head endlessly? Worry not, for we have here 10 tips on how to romance a woman.