There is something so endearing about romance, right?  There are so many romantic lines guys can use to make their girlfriends feel beautiful and special.
While the "Good morning, beautiful" text is always a classic, there are so many other sweet lines guys can use. If you are creative enough, these lines will make any girl feel loved and treasured.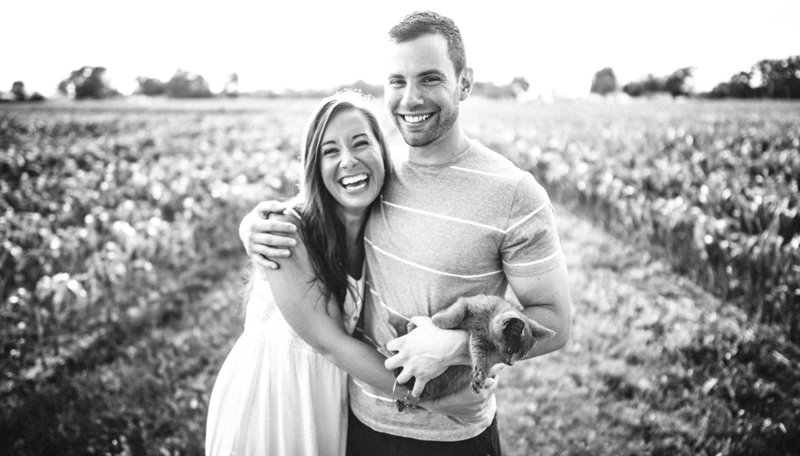 Image source: Google, copyright-free image under Creative Commons License
Love isn't just about uttering those three golden words all the time. After all, if you keep saying them all the time, won't the charm rub off? It is time that you come up with some really romantic phrases to bless your romantic life and ruffle a few feathers all over again.
If you are looking for some really amazing romantic lines that will make your girlfriend blush and fall for you all over again, I am going to share my thoughts from my super romantic think-tank. Having fallen in love with love several times, I know exactly what clicks.
---
Suggested read: 20 romantic gestures men make that are better than saying 'I love you'
---
Romance can brighten up the darkest of times and there is no beauty greater than knowing you can make someone's day! So, feel free to get these romantic phrases into your love diary and shower your love on your girlfriend. Of course, don't be a jerk and just say these lines without the actions to back them up.
We girls love to be pampered a little and if you make us some sweet promises, give wings to our dreams, and let us know how we are one of the best things that has ever happened to you, we will fall even deeper in love with you. Love is all about doing silly things, because when you are with the person you love, even the wrongs feel so right!
Without much ado, here you go!
1. I don't want to see a tomorrow without you in it.
2. Baby, you make my mornings beautiful.
3. The more I stay with you, the more I know that life just seems perfect with you in it.
4. How do you manage to look so pretty all the time? What is it about you that knocks me down every time you smile?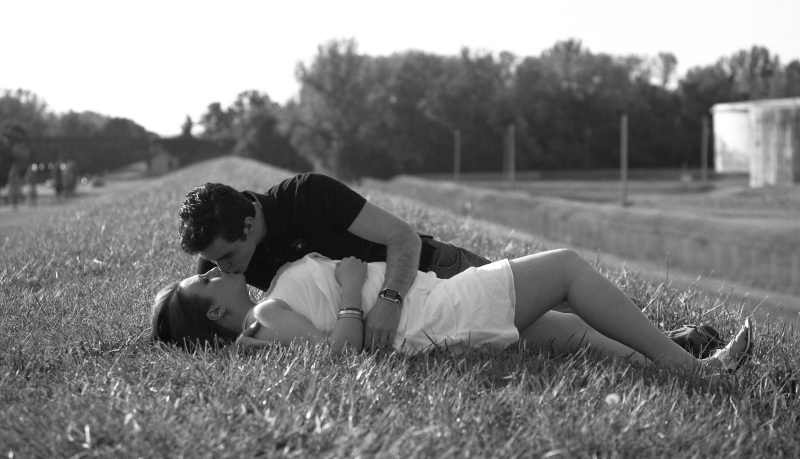 Image source: Google, copyright-free image under Creative Commons License
5. I could spend the rest of my life looking into your beautiful eyes and your perfect smile makes my world go round.
6. When this world goes dark, I think of you and suddenly I smile because there is light. You are the light of my life.
7. My favorite place is wherever you are because as long as you are there with me, I don't need anything else.
8. I could be anyone and everyone when I am with you. You make me complete.
9. Promise me that no matter what happens in the future, we will hold on to each other because this is what love is.
10. If someone asked me what love is, all these lips would say is your name!
11. I have seen you with hair uncombed, face unwashed, and you are still the most beautiful person I have ever seen. I love you.
12. If I have to live without you, I am just going to exist and never going to live again.
13. There is absolutely no forever without you.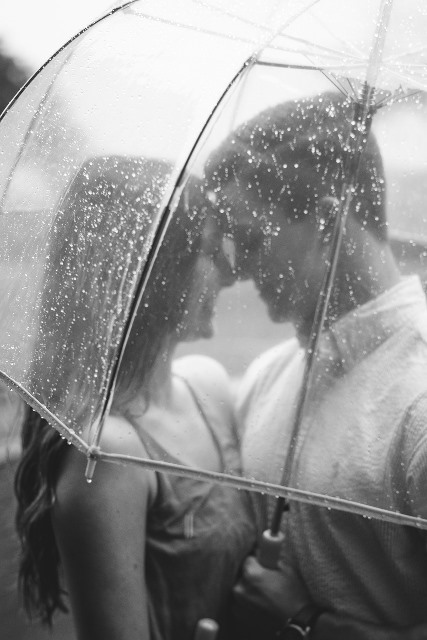 Image source: Pixabay, under Creative Commons License
14. You are the reason I am.
15. No matter where I go, you are always in my heart.
16. I love what you do to me. My eyes smile at the sound of your name.
17. You are a habit I will never forget.
18. You may be standing in a crowd of people and you will still be the only person I will see there.
19. The times I have spent away from you taught me what true love is. Darling, I want to stay together forever!
20. When I promise you my forever- I mean it. Let us stay together no matter what life brings our way.
---
Suggested read: This is how you keep your love alive…
---
21. I promise to be by your side through the darkest of times because love is not just dancing in the rain but handling the storms as well.
22. Life has a way of teaching a lot of lessons. Love has a way of making the lessons worth remembering.
23. You never forget who your one true love is. You will be the name this heart shall recall.
24. I don't know where we are headed, but as long as you are by me, darling I am going to be at peace.
25. I want to wake up every day knowing that you will be beside me.
26. I hope I never have to say goodbye to you because honey, you are everything I need to stay.
27. Even when I will have a million reasons to walk away, your love is strong enough to make me stay.
28. Stay darling, even if it looks like the wrong thing to do. Love makes people do crazy things, and we can work it out.
29. I am crazy for you because you make life worth living!
30. You add the extra to my ordinary. You are the reason the heart is signing a song.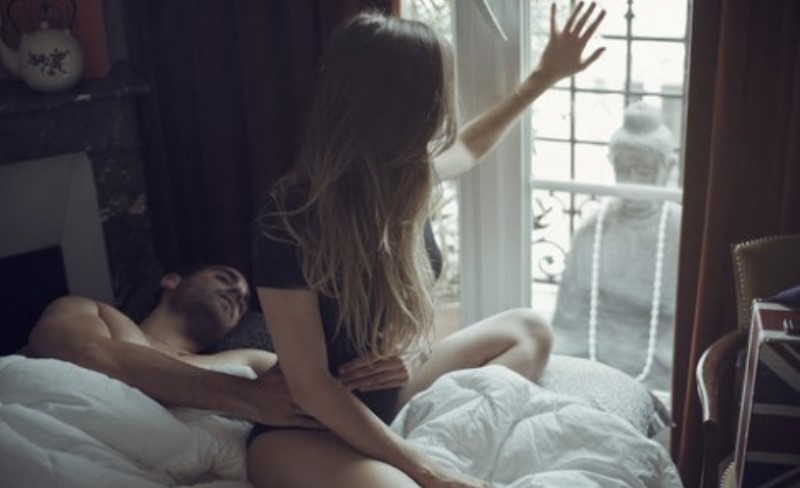 Image source: Google, copyright-free image under Creative Commons License
31. You give me butterflies in my stomach because I fall in love every time I see you.
32. Who says love happens at first sight because every time I steal another look at your pretty face, my heart falls in love all over again.
33. You give the name to my rhymes and the sound to my chime because you are the love of my life.
34. True love happens just once, but if you do it right, once is more than enough, honey!
35. There is something about you that my heart will never forget. You will always be my favorite memory!
36. I would hate to let you go because you have invaded all parts of me and you are meant to stay.
37. You and I make a beautiful us. Let us get married and stop the fuss 😛
---
Suggested read: 10 simple ways to love your wife
---
38. I had always been scared of falling in love because I felt it would take away my freedom but now I know how liberating love is! You give me wings that help me fly.
39. Nothing in this world is more endearing than waking up in the morning and finding you right beside me. Honey, I love you!
40. You are beautiful – not just the way you look, but for who you are! I love every single damn thing about you.
41. There are no words great enough to express what this tiny heart feels for you. You're the reason it beats!
42. I didn't fall in love with you, but instead I have risen in love. You make me wish I could be a better person than what I was yesterday. I will never stop loving you.
43. Love makes the world go round and you make my heart go 'Aw'!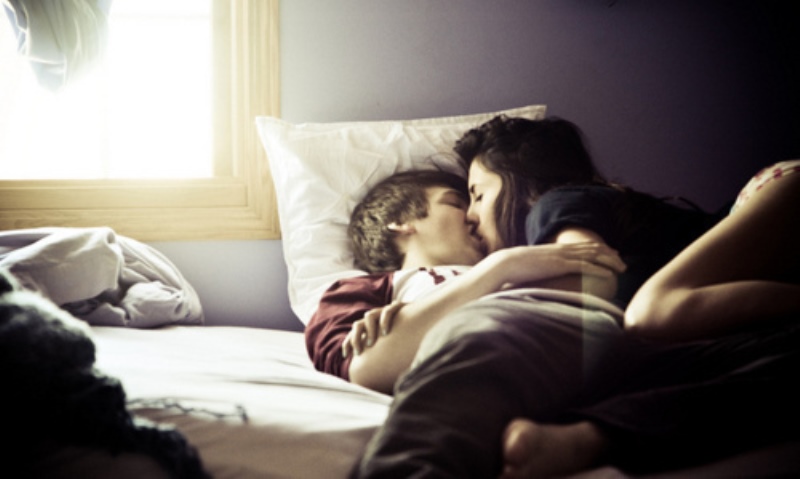 Image source: Google, copyright-free image under Creative Commons License
44. I wish we are always like this – silly, yet so deep in love that we remain oblivious to the imperfections which makes us flawed!
45. I don't see any of your flaws because the beauty of your heart is deeper than any emotion I have ever felt.
46. Even if I could get a chance to relive my life all over again- I wouldn't change one damn thing because it brought me to you and you are all that truly matters!
47. Romance is what the poets write about. Love is what the heart feels; you are what I need and we will be together forever.
48. Even if I don't really achieve anything in life, I would still be happy for winning you because you're the best I could ever get.
49. I don't care what life gives me as long as I have you by my side.
50. My only prayer is: Me. You. Us.
---
Suggested read: 20 effortless ways how men show love for the women in their lives
---
Which one of these romantic phrases was your favorite of the lot? Do you have more of them to add?  Life has a way of knocking people down from time to time, and while it is perfectly normal for couples to fight, you need to know that your love is greater than one fight and this ends up making all the difference in your life.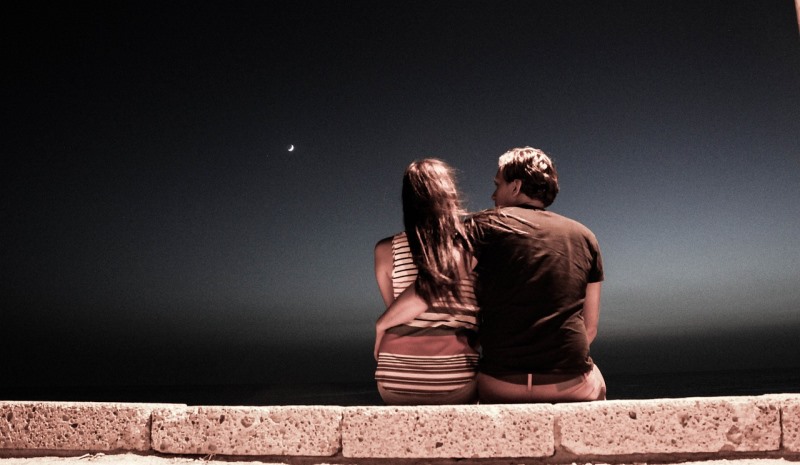 Image source: Pixabay, under Creative Commons License
So, you need to know what your heart truly feels and let your love overflow! Romance is something which should come naturally to you. They say, 'at the touch of love, you become a poet.'
So, are you a poet too? Even if you aren't, I have unveiled some lines you can try. Use these beautiful lines to make your girlfriend smile. Darling, if she is in love with you, she is going to kiss you fervently when you express yourself this romantically.
Every girl deserves not just to be called beautiful, but to feel beautiful too. Sometimes, all we need is not the fanciest gift or the most expensive gesture, but a loving heart and a few beautiful words!
Featured image source: Pixabay, under Creative Commons License
Summary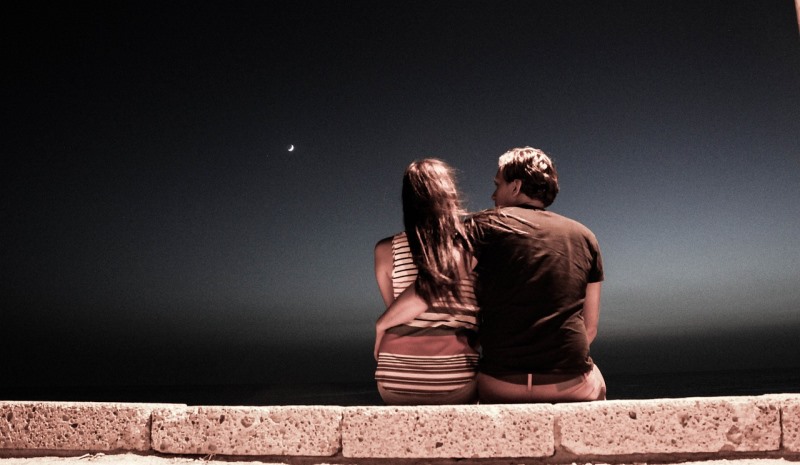 Article Name
50 Romantic Phrases You Should Use More Often With Your Girlfriend
Author
Description
Romance has no expiration date and needs to occasion. Your girlfriend will always appreciate your use of romantic phrases when you're talking to her.