So you dating a food critic, huh? Well everyone is allowed one mistake in life! 😉
Here are the 11 annoying struggles that are way too real for one who is dating a food critic!
1. #FoodPorn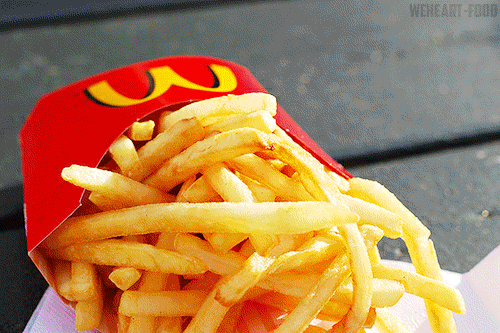 Image source: Tumblr
Your significant other's gallery is filled, not with couply selfies of the two of you but food, food and some more food! He or she has a running photo archive of every bite they have ever gobbled! And Instagram… you don't follow them, do you? 😉 Don't worry we won't tell your partner!
---
Suggested read: 12 incredibly weird things couples do when they've been together for a long time
---
2. Sherlock at work!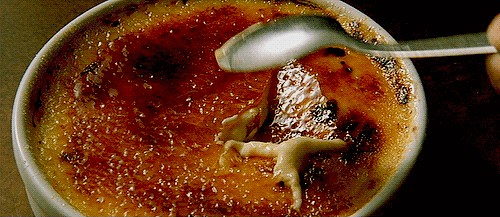 Image source: food52
Your date breaks down every food in terms of ingredients, and so you cannot afford to hide the fact that you were too lazy to go by the book! All you need to do, in such dire situations, is to tell your baby to take you and your food with a pinch of salt. Ouch! 😉
3. App abolisher!
Your partner saves you the trouble of switching on Zomato! They also think that apps like these are only "fooling people with their wrong assessment". You hate agreeing with them, but they are always right in their ratings!
4. "You are a scone and a latte!"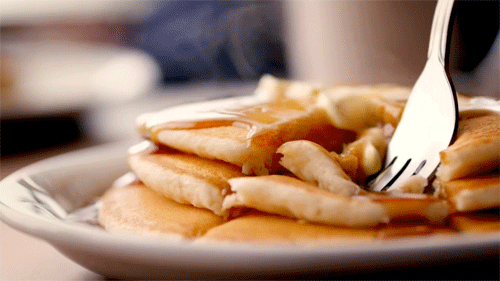 Image source: reddit
They remember people according to their orders, and then grade them on a scale of 1 to 10 based on their food choices! Also, no one is a number 10 since for that the food had to be life-altering if not more!
5. Setting the mood right!
Your bf or gf not only wants you to cook well (read: divine) but also set the effing ambience! Now that weighs as high as taste in their priority list. Sex? Only if it is the right amount of hot and spicy! 😉
You need to basically Feng Shui your way into their heart through their stomach! Phew!
6. The Delhi belly!
Image source: imgur
More than often you need to cancel your dinner dates because your mister or missie has an ill stomach. Now they don't call them 'stomach of steel' for no reason, right?! 😉 So let them test the limits of their culinary palate every once in a while! So *smirk*
7. You are mastering the culinary lingo!
: "What did you think about the lunch?"
: "According to me, the antipasto was rather bitter! I would say hardly palatable!"
: "I loved the dessert though!"
: "The ganache was way too creamy!"
: "I would say ambrosial!" 😉
Well, we would say, so umami of you guys!
8. The takeout tragedy!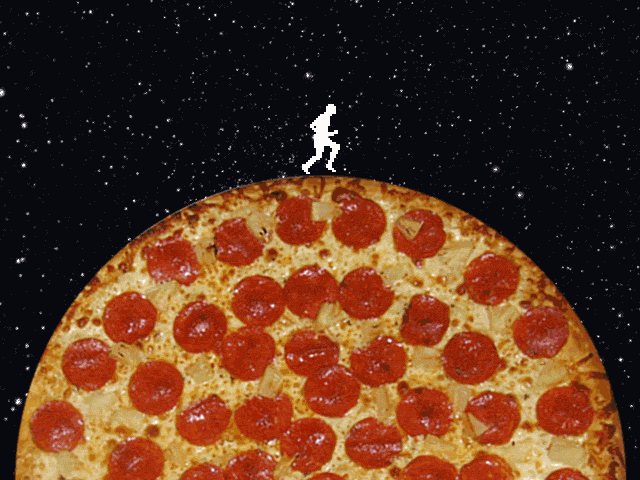 Image source: bonappetit
Every time you order a home delivery (which is rare!) your S.O. ends up spending the rest of the day filling the comment section on the website you ordered from, critiquing in detail because "that's how the restaurant will improve their food!" If there is one person (only one person!) who takes these review and comment sections seriously, it is your partner!
9. 'Food' reads!
Your S.O.'s cook book collection is getting a teeny weeny bit out of control! He or she has basically mastered all the culinary books by Julia Child and watched the movie Julie Julia like a million times! Your S.O. is the only one who thinks that in the movie The Chef, it was the critic who brought out the best in El Jefe! Now how insane can one be?!
10. Tell me your name so that I can critique you!
Image source: Tumblr
Your partner likes calling waiters at the restaurants by their first name. Why? Because they can, okay! Actually it is because it makes them feel like one of the judges on Masterchef Australia! Period! "Peter, what have you brought to the table today?!!"
---
Suggested read: Struggles of women who just cannot save
---
11. 'That epic foodie guy'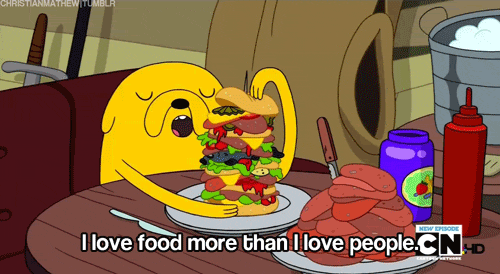 Image source: Giphy
They have a personal food blog (duh!) that you are 'supposed to follow'! It has details of all the meals they have ever scarfed up in their entire life! So you know that is going to be long!
All their fancy food escapades and daredevil food experiments feature on the blog. And it's totally NOT going viral!
Despite that, we would rate them a 10 on 10 wouldn't we! ☺
That is a wrap from us. For more dose of awesome, subscribe to your newsletter today!
Featured image source: sunsigns
Summary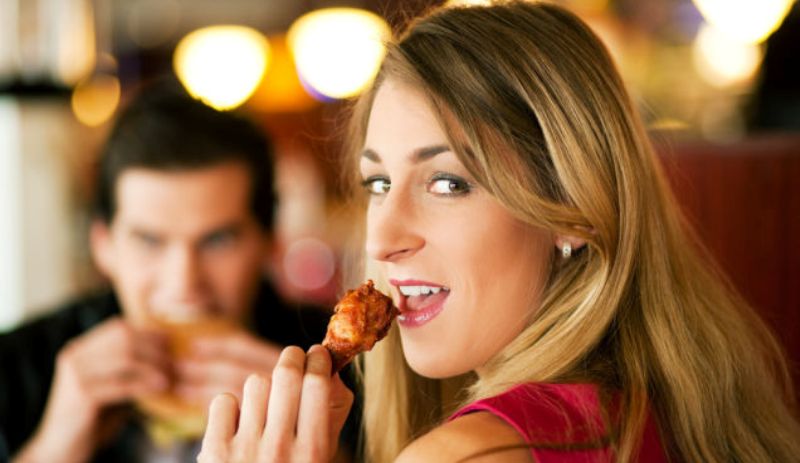 Article Name
11 ANNOYING Struggles Of Dating A Food Critic
Author
Description
Take(out) from us: dating a food critic ain't no piece of cake! ;) :P