Since the time Indian women learnt to dress up and be pretty, the choli has dominated most of their attires. Be it teamed up with a saree or the plain skirt, or even the gorgeous lehengas or the shararas, the cholis have always been there. When it comes to picking a choli design for the bride, there are a whole lot of haute choli styles out there. From a designer choli to choli designs made by the tailor as per your own tastes and ideas, you could have a whole lot of options for choli picking.
Check out the top 12 choli designs for the bride that will make you want to go all dressy:
1. Lacy back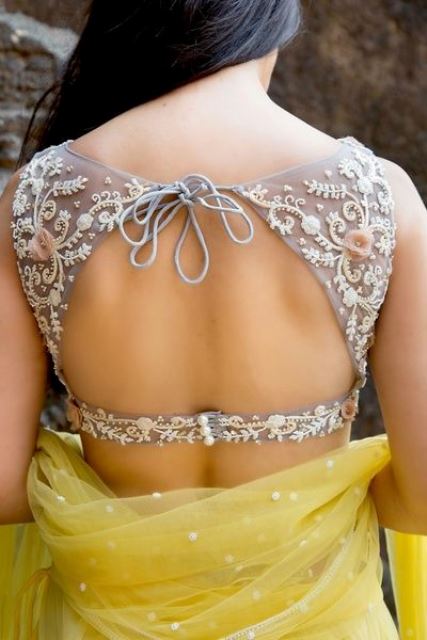 Image source: Pinterest
The lacy back wonder is inspired from the days of the Rajput princesses of British-ruled India. Very chic in chiffon and with a lace like translucent effect, the choli design is daring with the right dash of decency. Gone are the days where you needed to expose too much to be sultry! Remember, less is always more.
---
Suggested read: 12 simple yet gorgeous looks for the Indian bride who dares to wear white
---
2. Metallic chic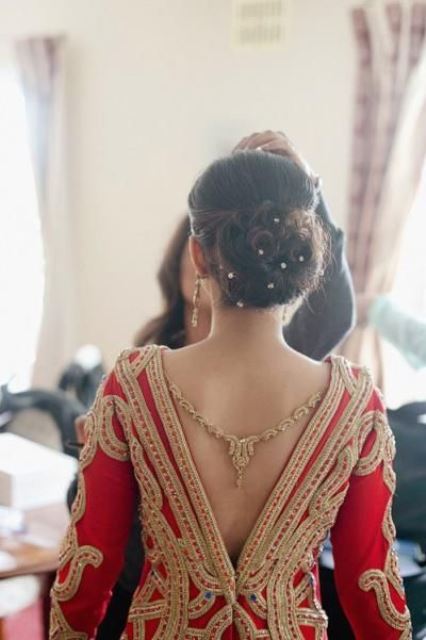 Image source: Pinterest
The not-so-daring bride will love this choli design that it very appealing without being high on the skin show. The metal accents in the center adds that extra charm and will gain you loads of compliments. Given the cut of this choli, you will never show much skin while also revealing that toned upper back you worked so hard for.
3. Sequin splendor

Image source: Pinterest
A bold choli design is the way for brides to go this wedding season. Let the backless style in sequin wash take over the traditional styles. This is one style that will rule the choli racks for some time now, and we sure know why. This number can be teamed with a lehenga as easily as with a full-on saree drape!
4. Bling bang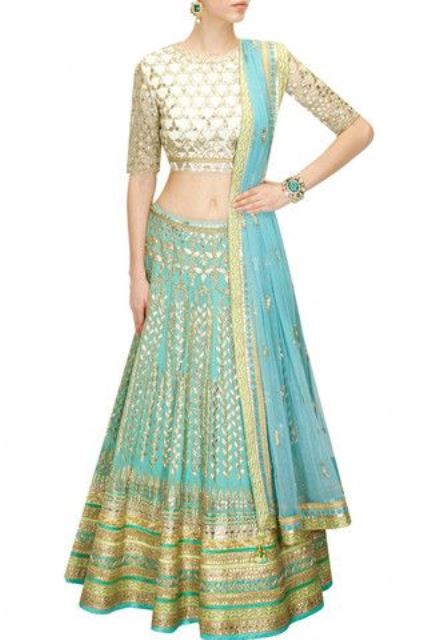 Image source: Pinterest
Go high on bling in either silver or golden for your choli. The lehenga choli or the choli blouse with a resplendent saree, this is perfect for the bride who is coy yet daring at the same time. In fact, this can also be done in a halter neck style if you are comfortable with it.
5. Victorian style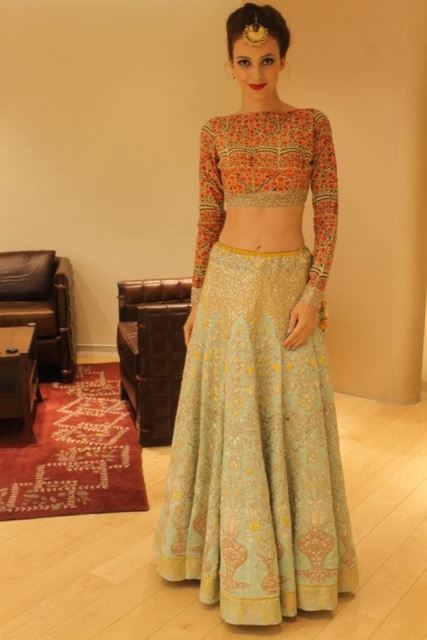 Image source: Pinterest
A high neck Victorian style choli is one designer pick that is totally a rage this wedding season. The high neck suits all body shapes and sizes while the metallic style clean cut look is a mesmerizer. The Victorian trim style is classic and therefore, we suggest you go for this choli design if you are slightly conservative in terms of fashion.
6. Bandhgala style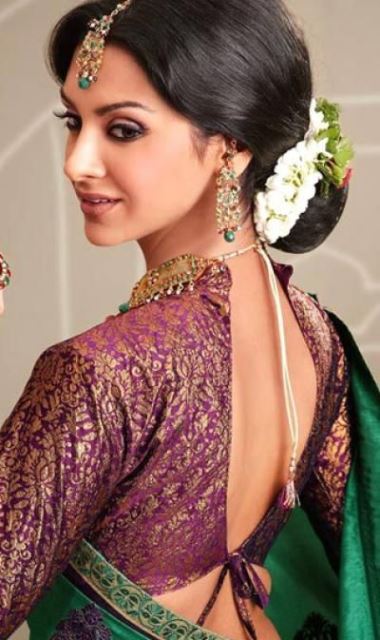 Image source: Pinterest
Another chic choli style to pick from is the bandhgala style blouse. This is different from the Victorian high neck design but this style looks good on brides who have a long neck. Nevertheless, you can get this style of choli tailormade with a little modification that suits your shape. The style is modern yet elegant.
7. Bollywood style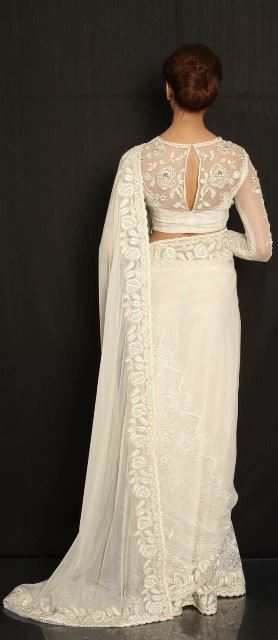 Image source: Pinterest
This Bollywood-style choli design is all tulle and net. It sure makes for a head turner and is perfect to flaunt even when you are not the bride. It is sleek in terms of cut and very decent in terms of style!
8. Polki work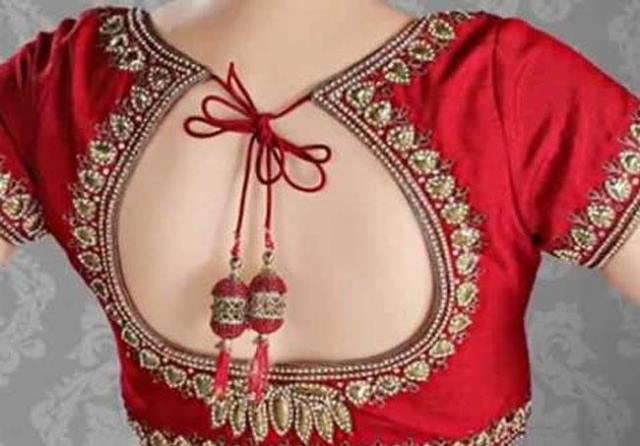 Image source: fashionlady
Try going the traditional way by getting a choli with a deep back with some polki-style embroidery. The chosen material here is raw silk and the sheen makes the complete look perfect. The color works well for all complexions and thus we give this traditional style a place on our list of designer choli styles that are haute this season.
9. Gown style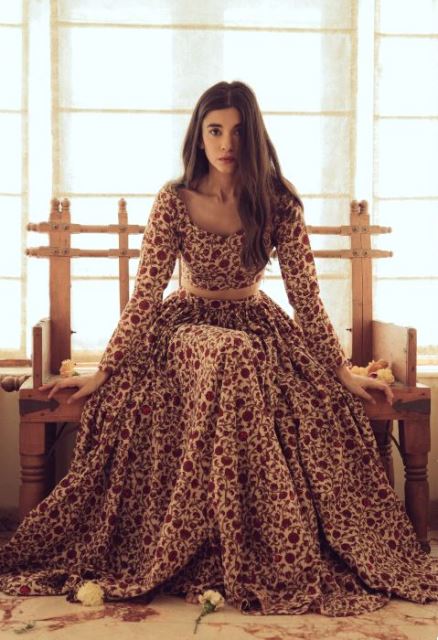 Image source: Pinterest
This choli is more like a gown-style top. The chiffon fabric makes it very international in appeal and the flowy nature makes it apt for brides of all shapes. The print is non-traditional, but then, it allows you to team up a bright lehenga or sareeof the same pattern. A slightly modern take on the choli, this is one style that makes us want to buy it.
10. Blouse style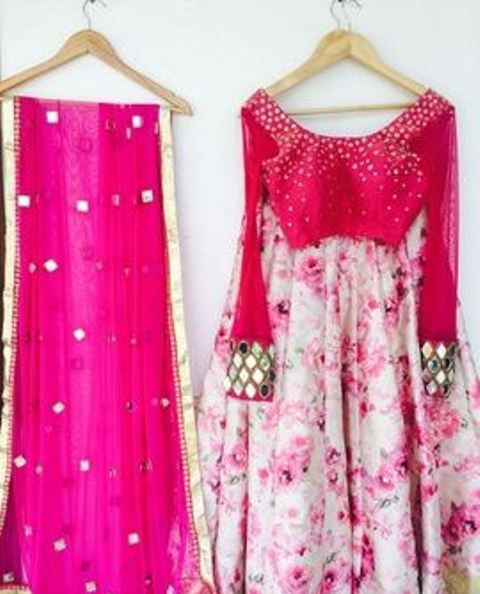 Image source: Pinterest
The fuchsia-colored choli is a mesmerizer thanks to its glass detailing on the sleeves. This has a very Kutch-sewing style vibe and yet appears international, thanks to the shocking pink shade. This choli is also notable because of the mild sequin work that graces the front of the choli.
11. Banarasi style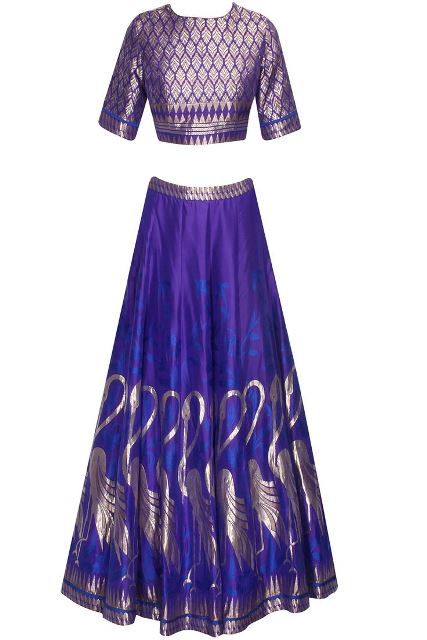 Image source: Pinterest
This is a piece fit for those brides who dream of having a grand wedding. The Banarasi silk fabric and the intricate weaves are the highlights of this piece. In addition, the color makes it apt to flaunt on your D-Day without coming across as too gaudy.
---
Suggested read: 12 elegant saree draping styles for skinny women
---
12. Hip style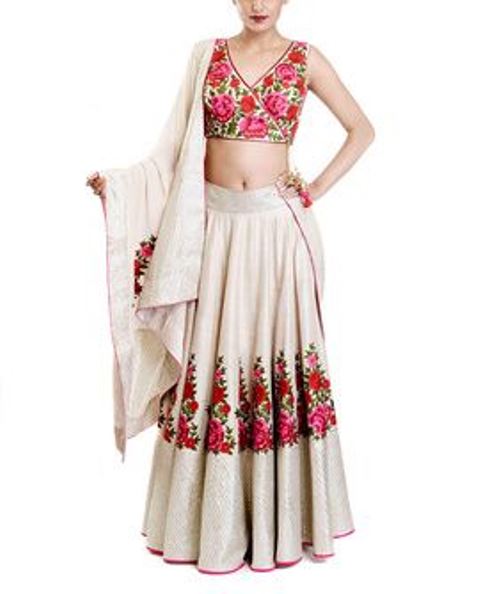 Image source: Pinterest
Apt for the girls who are in love with their tom-boyish aspects, this choli is bright without being too delicate. The criss-cross front adds a zingy feel while the floral embroidery lends it that much-needed bridal oomph. With the color so bright yet understated, we could not help but include this choli design in the list of must-have cholis this season.
Choose a choli design with care. It is not just the looks but also the fit that matters equally. Try out different styles, color palettes, and cuts before zeroing in on  apt choli designs for your needs. There is no point hurrying through it since buying a choli needs careful consideration without second thoughts!
Summary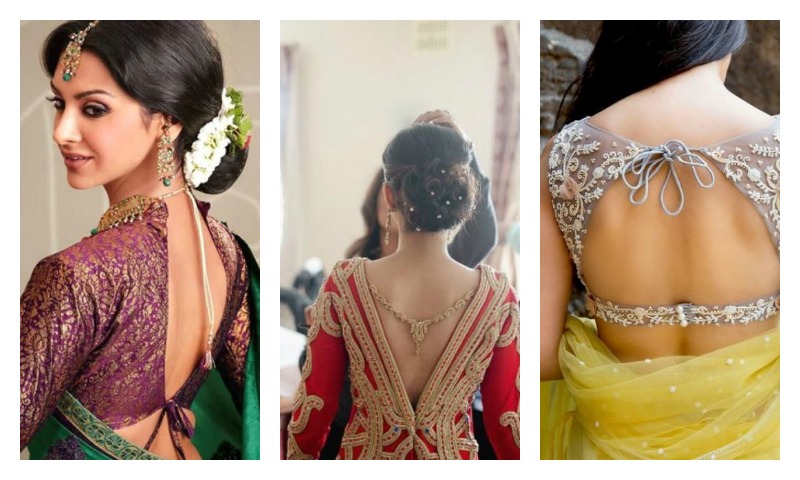 Article Name
12 Gorgeous Choli Designs For Today's Bride
Author
Description
Choli designs have evolved over time to add various cuts and designs. Pick a style that suits your personality with these designer cholis we have here.