There are many factors that can lead to an itchy, dry scalp. Itchy scalp may be caused by changing your shampoo or conditioner, or a change in the weather or season. Dry skin or product buildup can also lead to a dry and itchy scalp. Statistics have shown that itchy skin is caused by a disturbed skin condition, and you can cure it if you have the basic information about what causes itchy scalp and how you can cure it in the simplest ways possible using ingredients from your home.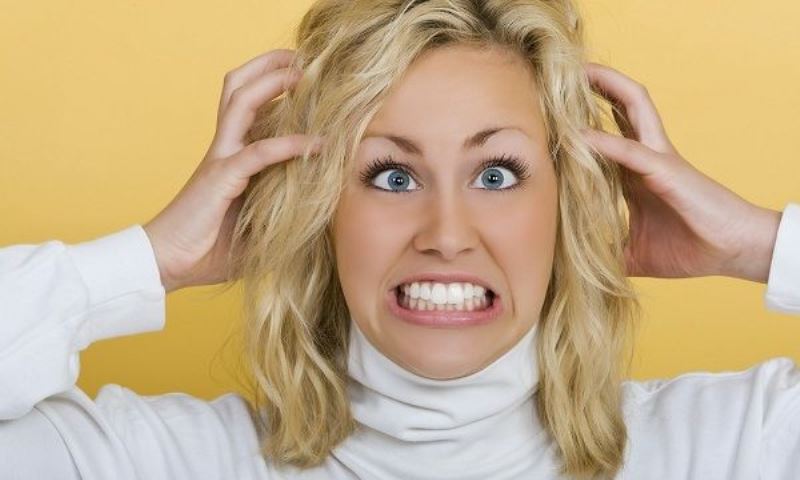 Image source: Pinterest
An itchy scalp can be embarrassing, especially in public or social situations. People suffering from severe skin conditions like seborrheic dermatitis, psoriasis or eczema, usually suffer from an itchy scalp. Dandruff often accompanies an itchy scalp, making things worse.
---
Suggested read: 10 home remedies to get rid of dry, chapped lips this winter
---
Causes of itchy scalp
Here are some common causes for an itchy scalp:
Lack of hair care
Fungal infections on your scalp
Stress or too much anxiety
Lice
Dry scalp that is caused by change in weather
Sebaceous cysts
Irregular cleansing of hair
Chemical hair products leading to allergic reactions
Bad diet
Once you have figured out what is leading to your condition, you can then choose an appropriate home remedy.
How to get rid of itchy scalp
Here, we have given you a list of all the home remedies that have been tried and tested and will tell you how to get rid of itchy scalp, with regular usage in a short period of time.
1. Essential oil
Image source: Pinterest
Who said essential oils are only for aromatherapy? Essential oils also provide relief for those suffering from a dry scalp. You can mix various types of oils, such as tea tree oil, almond oil, lavender oil, olive oil, coconut oil, avocado oil, and even peppermint oil to help moisturize and protect your skin. You should use these oils on your scalp when they are in their most diluted form. You should remember this point, especially if your scalp is very sensitive. These essential oils also help prevent fungal infections and different kinds of bacteria.
2. Lemon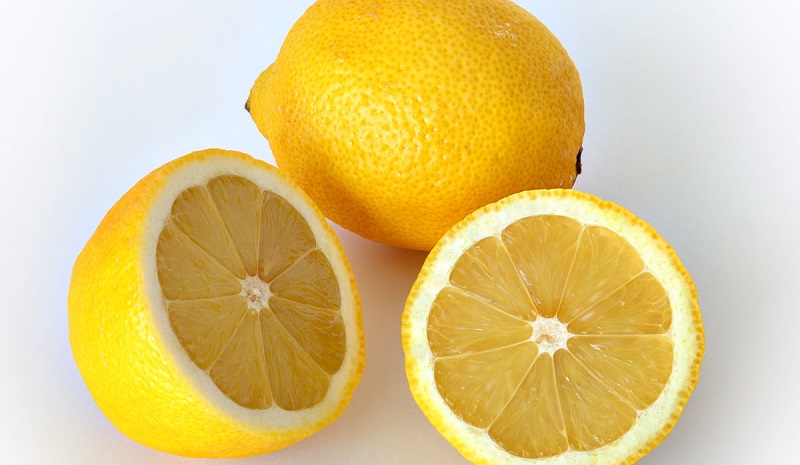 Image source: Google, copyright-free image under Creative Commons License
Lemon is one of the best natural agents that helps cure an itchy scalp. To use lemon for curing an itchy scalp, squeeze one lemon and apply the juice on your scalp. Keep the juice like that for about an hour and then wash it off with a good herbal shampoo. This is also a great way to cure dandruff. For best results, go ahead and mix the lemon juice with four tablespoons of curd. While the curd will greatly help in moisturizing your scalp, the lemon that you apply on your scalp will combat dandruff and reduce itchiness.
3. Apple cider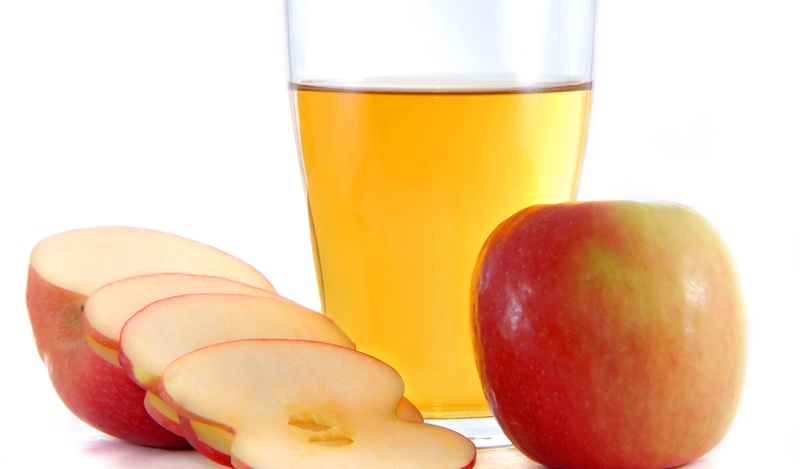 Image source: Google, copyright-free image under Creative Commons License
Apple cider has qualities that are anti-inflammatory and extremely powerful, and are especially effective for treating dry skin conditions. To make the most out of the natural goodness present in apple cider, make a solution of water and apple cider vinegar, and then dab it on your scalp with a cotton ball. If left on your scalp for a few hours, it will hydrate and cure any itchiness on your scalp. Yeast and other viral infections on your scalp can lead to itchiness, and hence apple cider vinegar helps address these root causes.
4. Aloe vera
Aloe vera has various antibacterial properties that prevent bacteria from growing on your scalp. Moreover, aloe vera has excellent cooling properties that stop itching and burning on your scalp. To use aloe vera as a remedy for an itchy scalp, you have to cut the tip of an aloe vera leaf, take out the gel that oozes out, and then directly rub that gel on your scalp. Leave that gel on your scalp for at least ten minutes. Wash the gel off your scalp to relieve your itchy scalp.
5. Olive oil, broccoli, and mayonnaise
Together, these ingredients work great to cure an itchy scalp. Make a mixture of these elements and use them as a hair pack. The results will amaze you.
6. Witch hazel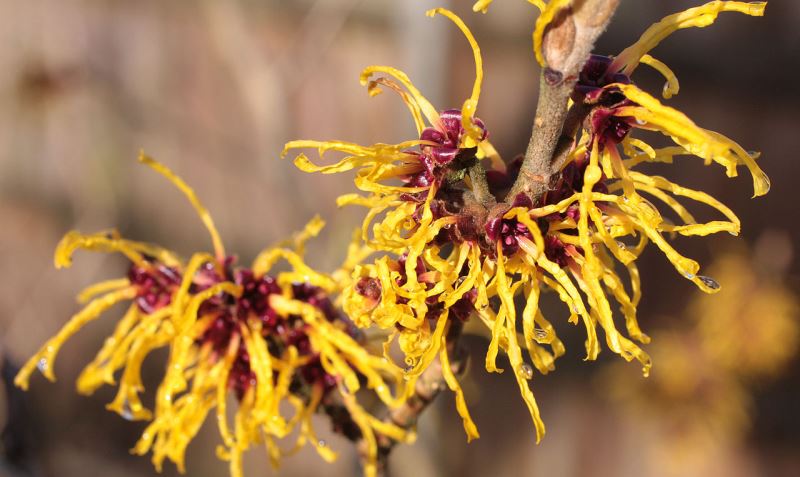 Image source: Google, copyright-free image under Creative Commons License
If you frequently use a lot of chemicals on your hair such as hair dye, or if you blow dry on a regular basis, then you can use witch hazel to cure your itchy scalp.
7. Jojoba oil
The molecular structure of jojoba oil is closely related to the natural oil that we all possess in our scalps. So applying jojoba oil will heal your itchy scalp and make your hair long, thick, and shiny.
8. Banana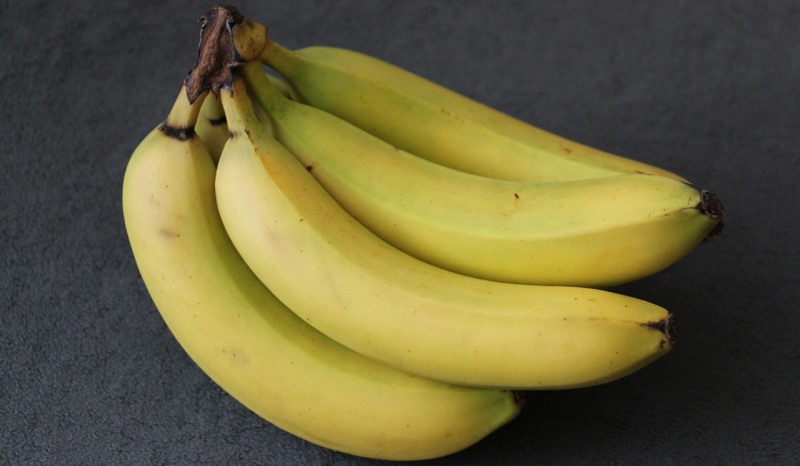 Image source: Pixabay, under Creative Commons License
Bananas are not only nutritious fruits, but also have great moisturizing and healing properties that can cure dryness and inflammation and remove dandruff flakes. Furthermore, it cures your itchy scalp by conditioning your hair.
9. Sesame oil
This oil is highly nourishing, healing, and lubricating. All these factors help heal itchy scalps. Heat up some sesame oil, then massage this oil on your scalp gently for at least ten or fifteen minutes and leave it on overnight. After this, wash it off in the morning.
10. Coconut oil
This oil cures itchy scalp and becomes a barrier to prevent external materials from drying your scalp out. Warm some coconut oil and apply it evenly on your scalp with a cotton ball. Leave it on overnight and wash it off the next morning. Not only does it reduces itchiness in your scalp, it also nourishes your hair.
11. Tea tree oil
If you are not familiar with the various benefits of tea tree oil, then it is about time you started using it to cure your itchy scalp. Take half a cup of baby shampoo and then add at least ten or twenty drops of tea tree oil to it. Use this mixture to wash your hair whenever you need to. If needed, you can repeatedly wash your hair for the best results.
---
Suggested read: 6 easy home remedies for itchy skin
---
12. Baking soda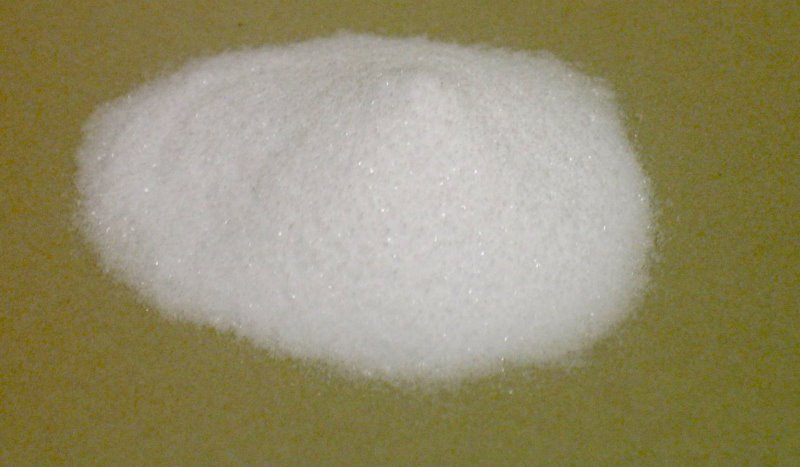 Image source: Google, copyright-free image under Creative Commons License
Overactive fungi cause itchiness on your scalp, so you should apply a home remedy that will remove all the fungi from your scalp. Baking soda will help exfoliate your scalp, further preventing the dandruff that is caused by fungi. First, take a bit of olive oil and then rub it on your itchy scalp. Next, you need to add some water to one or two tablespoons of baking soda and make a thin paste of it. Then, put this paste on your scalp after having rubbed your scalp with olive oil and then let the mixture soak into your scalp for ten or fifteen minutes. Finally, wash it off with water.
Try these natural home remedies that tell you how to get rid of itchy scalp. You can thank us later!
Featured image source: Pinterest
Summary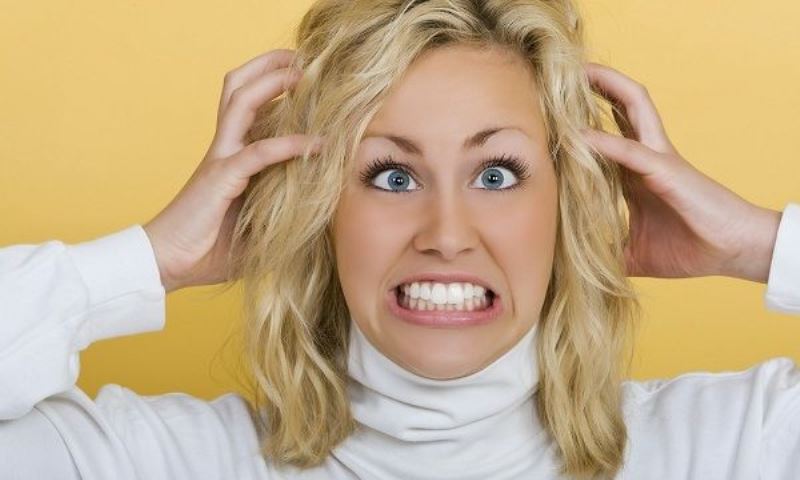 Article Name
12 Effective Tips On How To Get Rid Of Itchy Scalp
Author
Description
There are many reasons for an itchy scalp. Try these effective remedies that tell you how to get rid of itchy scalp.