'There is no such thing as the perfect boyfriend.'
A lot of us grew up hearing this, right? Well, we beg to differ. No matter how rare the breed may be, the perfect boyfriend exists who will pamper a girl when she is down, love her when she is feeling blue, and kiss her right when she needs it the most. In order to be the best boyfriend, you need to love your girlfriend like no one else. There are a lot of qualities that go into being a good boyfriend, and even though it may sound a little overwhelming, it isn't all that hard.
Here, we will discuss 12 of the best qualities that make up a good boyfriend, which every guy should aspire to cultivate. Being a good boyfriend has a lot of perks. The way your girl will look at you will make you feel 50 shades of happy. While this isn't the ultimate list, we have taken care to talk to several women and men about what they deem most important in a potential partner.
---
Suggested read: 10 sure signs he is boyfriend material
---
All-important qualities of a good boyfriend
1. Be there for her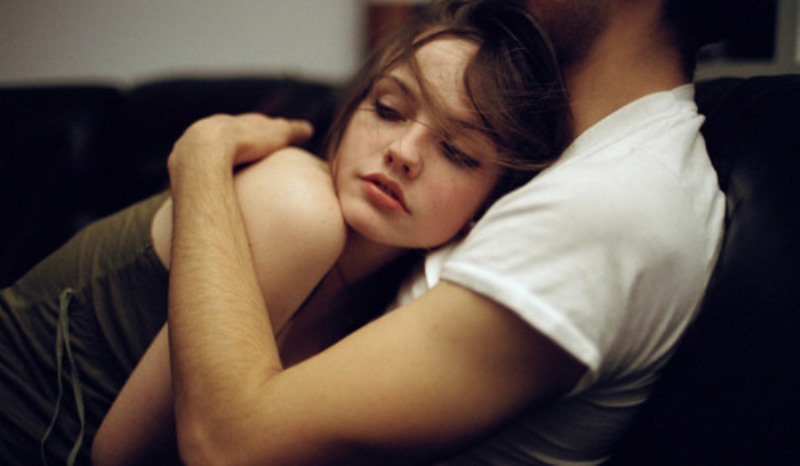 Image source: Google, copyright-free image under Creative Commons License
Yes, guys, there is nothing more comforting than finding that there is someone out there who always has your back. As a boyfriend, you need to support your girl, no matter what. Do not let her go through the bad times alone. If you love her, you need to be there for her even when she is going through a rough patch. Life comes with a lot of obstacles, but let your love be strong enough to help the two of you sail through it. Never let her fight a battle alone. Stand right beside her so she can hold you, when she needs you the most.
2. Treat her as an equal
You don't always need to act like the 'macho man' around your girlfriend. Girls deserve to be treated as an equal, as both of you are partners in the relationship. Let your girlfriend feel that you value her and you should not boss her around. She is your partner, your love. She deserves to be treated as an equal. The best, long-lasting relationships happen when both individuals treat each other equally. This can go a long way in cementing a great relationship.
3. Listen to her rants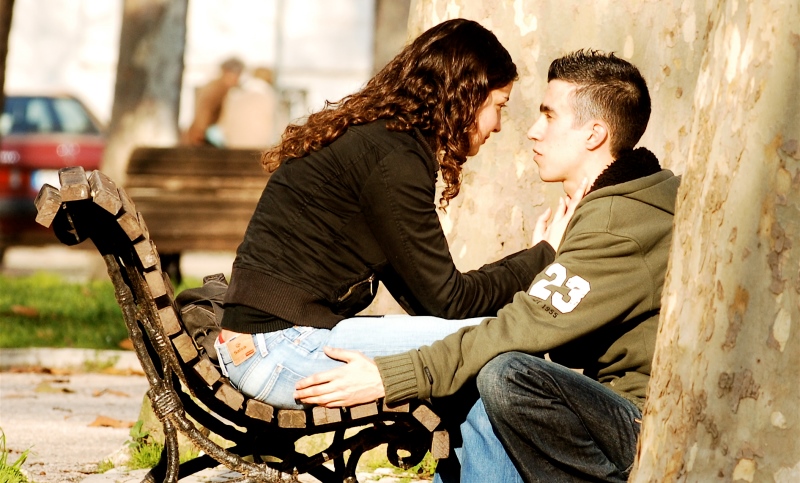 Image source: Google, copyright-free image under Creative Commons License
Some women have a thing for long rants. She may break into a monologue quite often and you might not always be able to make a lot of sense of her rants. Understand one thing – when a woman tells you about her problems, it's because she trusts you enough to open up. Do not make her regret her decision. Sometimes, all they really need is to know that there is someone who is willing to hear to their rants, who can listen to everything that seems to be swirling in their minds, and maybe offer them some advice, or even just listen when she has to vent. So, make sure you pay attention to when she is feeling vulnerable. There is a lot of power in a kiss. It infuses love and happiness into your communication.
4. Surprise her
Yes, every girl deserves a sweet surprise. Girls have a thing for surprises. When you surprise your girlfriend, she will love the way you have gone the extra mile for her. Of course, we believe that girls need to do their best to win a guy's heart too, but as our focus here is on the qualities of a good boyfriend, it is up to you to come up with some heart melting surprises that will put the stars in her eyes. You don't need to burn a huge hole in your pocket when planning these surprises. Sometimes, something as sweet as recreating an old memory or just kissing her when she's least expecting it, can be endearing. Surprises need not always be expensive; it needs to be filled with loads of love.
5. Make her smile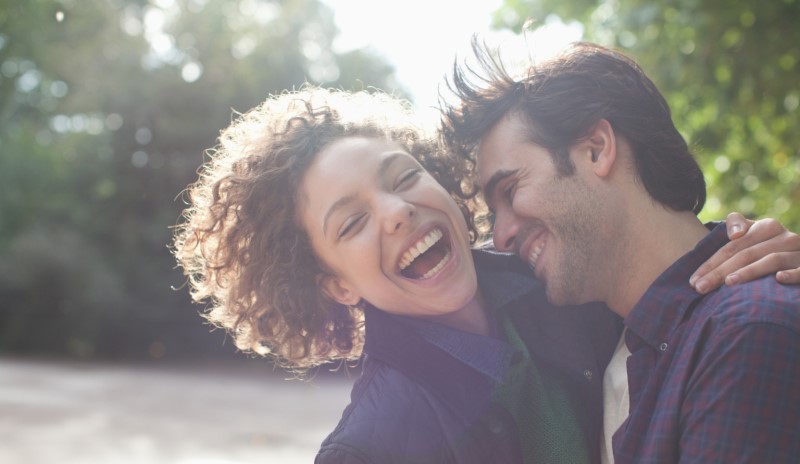 Image source: Google, copyright-free image under Creative Commons License
Isn't her smile the prettiest thing in the world? Make it a point to come up with ways to make her smile a lot more often. Love has a way of warming the heart and infusing people with happiness. As her boyfriend, you should be striving to find ways to make her happy. This could be something like randomly texting to tell her that she is on your mind or call her up to let her know you love her. Romance can get really creative when you know how to get the ball rolling.
6. Respect her, ALWAYS
There is no exception to this – you must absolutely respect her. We have seen a lot of guys lose their cool when things go haywire. It is okay to lose your cool, but it is not okay to use your girlfriend as a punching bag – literally or figuratively. Do not disrespect her or abuse her for any reason. You should always respect and love her for who she is and not expect her to change.
---
Suggested read: How to handle a jealous boyfriend #JealousMuch
---
7. Give her your time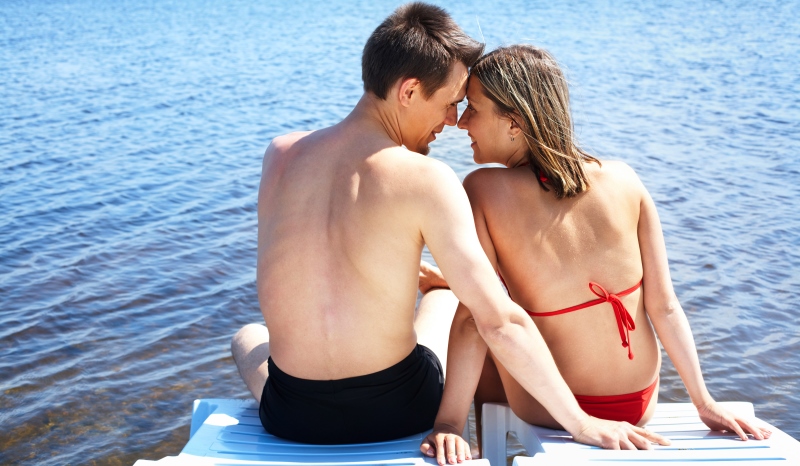 Image source: Shutterstock
Often, the best gifts that you can give to anyone is your time. Many girls aren't after fancy gifts or expensive dinners, and would rather you spend quality time together. Give your girlfriend your time and make her your priority, and she will seek no more. If she is constantly fighting for your attention, this will negatively impact your relationship. So, make sure that you can take out time for love, no matter how busy you may be.
8. Trust her
Trust is one of the most important components of your relationship. You should make it a point to believe in her because this can strengthen your bond like nothing else. Strong trust between you two will help you be confident in your relationship. Stop playing the blame game or doubting her motives or intentions. If she loves you, she will always choose you.
9. Celebrate the little moments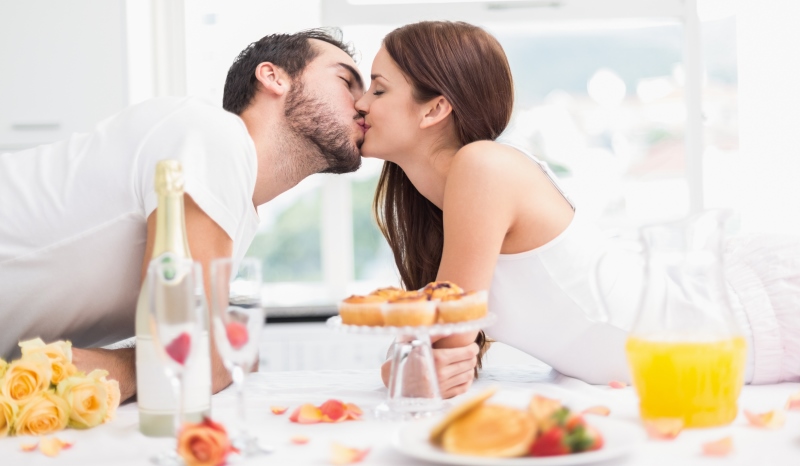 Image source: Shutterstock
Yes, life gives us a lot of sweet and cozy moments that lead to making memories. One of the best qualities that a good boyfriend can have is that you are willing to celebrate every little moment with your girlfriend. Do not let these little moments of happiness slip away from right under your nose. Ten years down the line, when you will look back at life, you will be happy that you have made all of these special memories with your loved one.
10. Be loyal, she deserves it
Do we even need to emphasize the importance of this one? The best boyfriend is the one who will always be loyal, no matter what. You will need to stick to your resolution of being loyal and faithful to her. Regardless of how tempting things may get, you should not ditch her for another girl. Love is a beautiful feeling, but to break someone's trust by cheating on them can mar their faith in love. Never ever break someone's heart by cheating. This is one of the worst things you could do to her.
11. Go shopping with her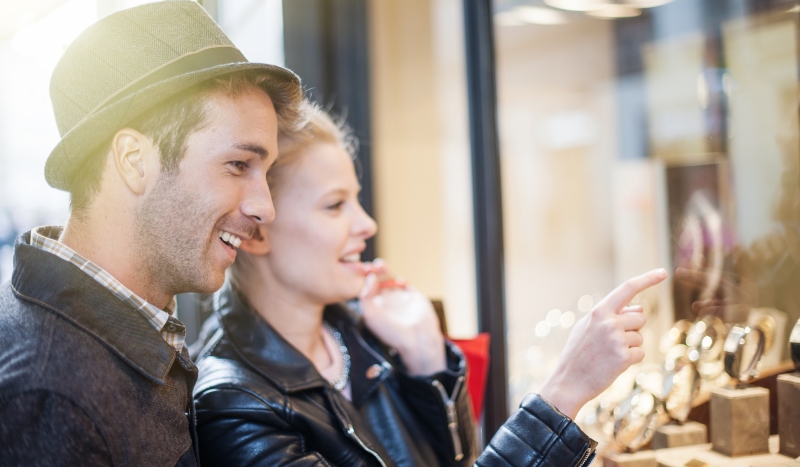 Image source: Shutterstock
Don't judge them for this, but many girls enjoy shopping from time to time. So, if you love her, bear a few shopping trips. Take her to the mall and watch her go crazy as she picks her favorite stuff. She will adore you for doing this. This sends out the message that you are really willing to do anything for her and trust us; it is often the deal-maker.
---
Suggested read: 16 effective tips to make your boyfriend want you more
---
12. Love her
Yes, this is it! Just love her and she will always be yours. Not everyone is lucky to find the right person, and when you do, never let her go. Keep her close, love her, and give her enough reasons to be by your side. Every love story is worth living and now it can be yours. When you love your girlfriend truly, madly, deeply, she will not seek anything else.
This was our checklist for the qualities of a good boyfriend. Do you agree with it? Have more pointers? Add them up in the comments below.
Featured image source: Shutterstock
Summary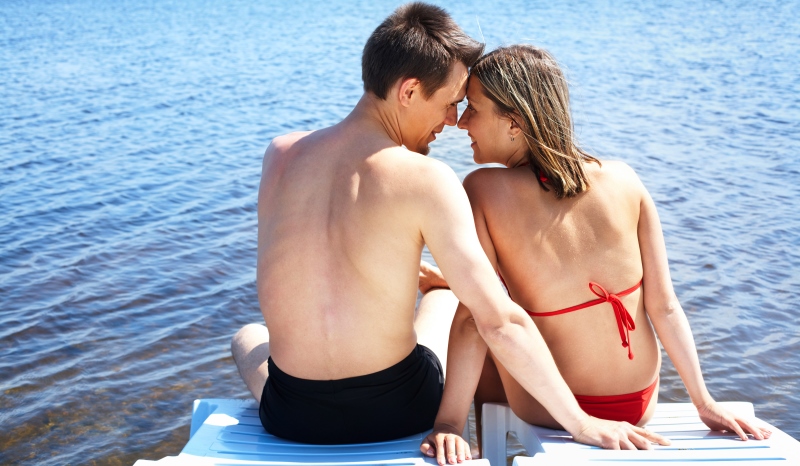 Article Name
12 Important Qualities Of A Good Boyfriend
Author
Description
So what are the qualities of a good boyfriend? What makes a boyfriend the perfect boyfriend? These qualities... and more!