Book boyfriends are the reasons so many of us are single. I mean, the writers make us expect WAY more from the real life boyfriends and these dolts almost never match up. So, doting bookworms who are too busy obsessing over book boyfriends and whining about the real ones, I totally get you.
Remember the legendary 'Okay? Okay' from The Fault In Our Stars? Of course, you do. The one and only- my (did you think I'd say ours, hah!) Augustus Waters! Here are 12 reasons why I KNOW Augustus makes the perfect boyfriend. So, relationship goals? Yes please!
1. Because he is friggin' hot
Image source: teen
Call me shallow or whatever, but goodness, did you see how hot he is. I mean read his description. Holy smokin hot! <aloe>
2. No mixed signals. He CALLS.
Yes, remember the scene where he calls up Hazel just to…emm..just coz he wants to? Screwed up guys, take notes of how not to mess with a girl. The three-day rule is boo!
3. Knows how to express his feelings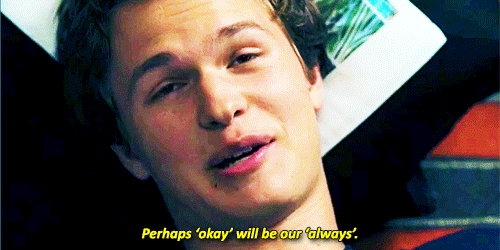 Image source: Pinterest
We love guys who can be expressive. I mean, just because you are macho doesn't mean you need to keep feelings guarded.
Hazel:  We're just friends.
Gus:  Well, she is.  I'm not. 
4. Takes a stand. *swoons*
Remember the way he fights with his own parents because all's fair in love and war. What would I not to do find a guy who knows to take charge and how.. *imaginary feels*
5. Gives you relationship goals you know you wouldn't take any lesser version of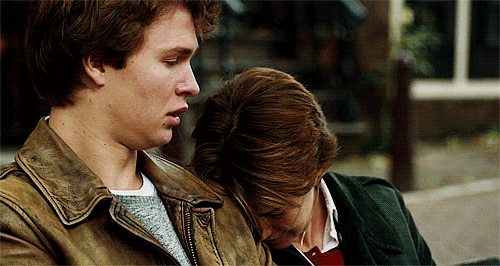 Image source: rebloggy
Remember, the good times in Paris? The Anne frank museum? Guys, he is the go-to boyfriend dictionary every girl covets. If there's a guy who comes close and is reading, I wouldn't say no to coffee! 😉
6. Metaphors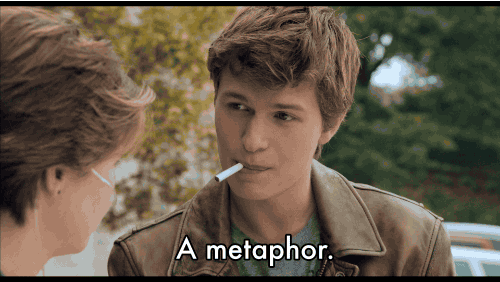 Image source: mtv
I could marry Gus just because of his fan f**ing tastic metaphors. They are like a beautiful meteor shower I could watch and revel in for forever!
'It's a metaphor, see: You put the killing thing right between your teeth, but you don't give it the power to kill you.'
*I want him so bad. Make him real please*
---
Suggested read: 15 simple ways to make your boyfriend feel special
---
7. Defines what LOVE really means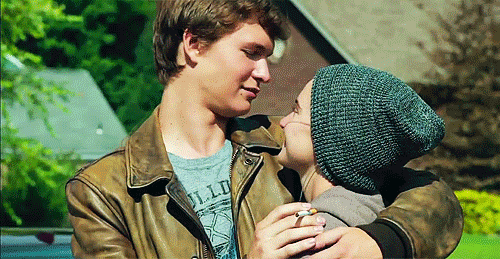 Image source: Tumblr
Oh dear, he is the guy who really puts the L in Love. Right from the time he sights Hazel to the very end when he is having his own mock funeral, this guy knows LOVE, breathes LOVE and well, is LOVE.
8. That SMILE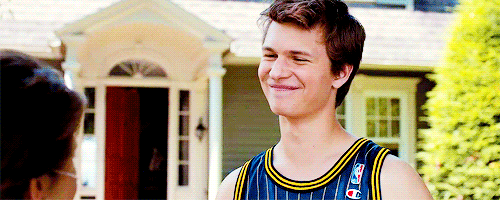 Image source: rebloggy
Ever glued your eyes to the book when Hazel describes his smile? Seriously, my heart just melted into a mush poodle!
9. Takes no BS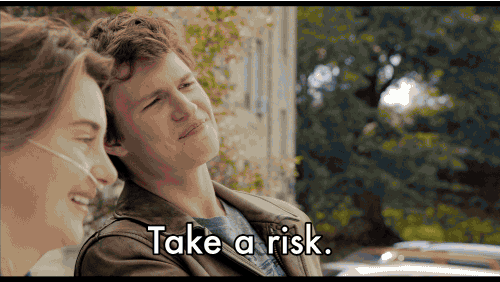 Image source: mtv
When we come to know what an a**hole Peter Van Houten really is, Gus shows what makes him the man we would love to take by the arm. He takes no BS and is not afraid to call out a top-shot author and tell him why he is a total jerk! I love that, a lot. More than a lot. Even more than that.
10. Does what he says
My eyes literally became two times their size with sappy tears when I found that he actually made Peter Van finish his promise. Some infinities are simply greater than other infinities, I say!
11. Words, the words that can take your heart away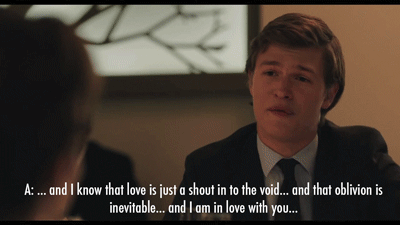 Image source: Tumblr
Oh dear! A guy who speaks words that will immortalize you forever and beyond is a treasure. What would I not do to skip tis world of 'sup' and 'k-s' to simply be in the world with Gus whose 'okay' is plain magic!
12. Okay? Okay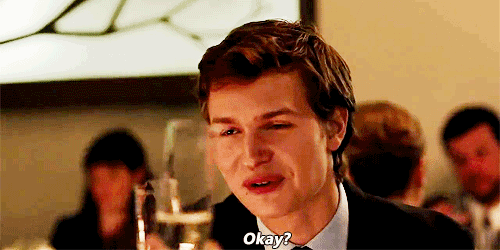 Image source: bp
If Severus Snape immortalized always, okay will never be okay without you, Augustus.
Okay? Okay.
Who is your big-time boyfriend crush? Don't tell me Gus because he is taken. He is MINE. Period.
Featured image source: hypable
Summary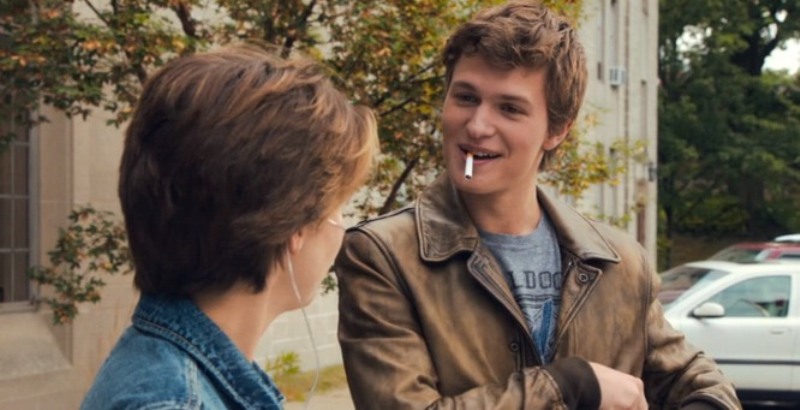 Article Name
12 Reasons Why Augustus Waters From TFIOS Makes The Best Book Boyfriend
Author
Description
Augustus Waters is the prefect boyfriend. MINE!