We will touch upon how to make your boyfriend feel special. Like women, men want to feel needed by their partners as well and want to feel confident in their relationships. Feeling needed isn't necessarily bad, but rather a normal dynamic in a romantic relationship.
So, if you are worrying about how to make your boyfriend feel special, we are here to help. We have studied what men want thoroughly, why they love women who compliment them, the kind of women they want to date, the things that feed their ego, and so on. We have prepared this list for you with our results. Do understand that you may not be able to implement all the tips all the time, but when you love him, you should be prepared to walk the extra mile. After all, love makes life worthwhile!
---
Suggested read: 12 all-important qualities of a good boyfriend
---
1. Call him at random hours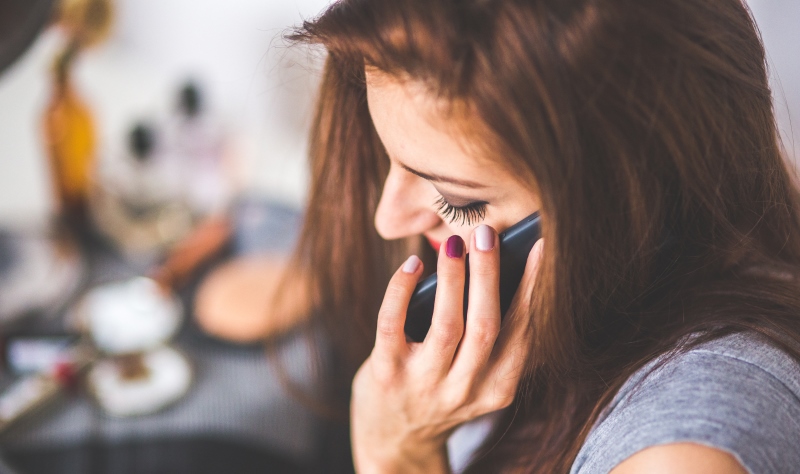 Image source: Google, copyright-free image under Creative Commons License
Never underestimate the power of a random call. You don't really need a reason or an occasion to call your boyfriend and tell him that he has been on your mind. So, pick up your phone, dial his number, and express your love. Trust us, it will put a smile on his face.
2. The morning texts
You can make every morning beautiful. Send him a text early in the morning and let him know that he is the first thing on your mind when you wake up. We would recommend you to make it a habit to send him a morning text fairly often. This is a beautiful habit that can keep love strong and make your guy feel loved.
3. Cuddle often, much often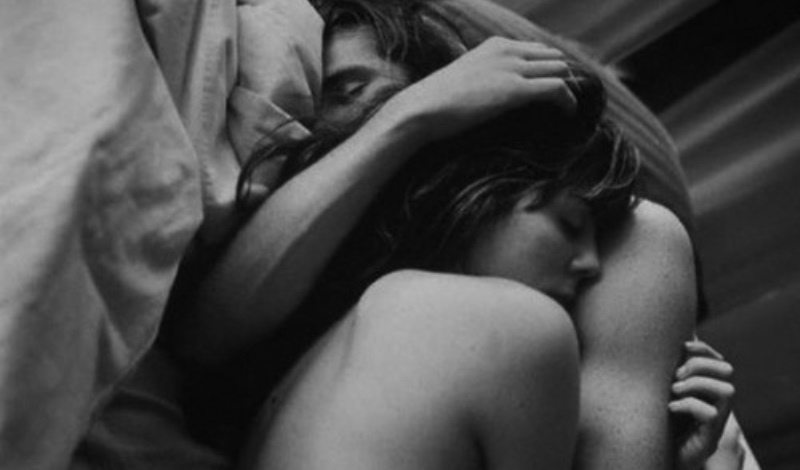 Image source: Google, copyright-free image under Creative Commons License
Guys love cuddling. They love those random cuddles you give when you are engrossed watching a chick flick or a rom-com movie. Surprise him by cuddling your soft body against his broad chest. This feeds his ego and helps him feel that you need him. The male ego can be pretty big, so feed it every once in a while. You don't need us to elaborate the point any further, do you?
4. Hangout with him
Don't always wait for him to make the plans. Make the most out of the opportunities you have to see each other, and always look for new, fun things to do together. Guys love it when their girlfriends tell them that they really want to see them and are dying to spend some time together. It makes them feel all kinds of special.
5. Making a common friends circle
Not many guys would confess this, but secretly, they love it when you trust them enough to introduce him to your friends circle. You should be proud of who he is and feed his ego a huge slice by introducing him to your beloved girl clan. Let your girlfriends get to know him by spending time together.
6. The random gifts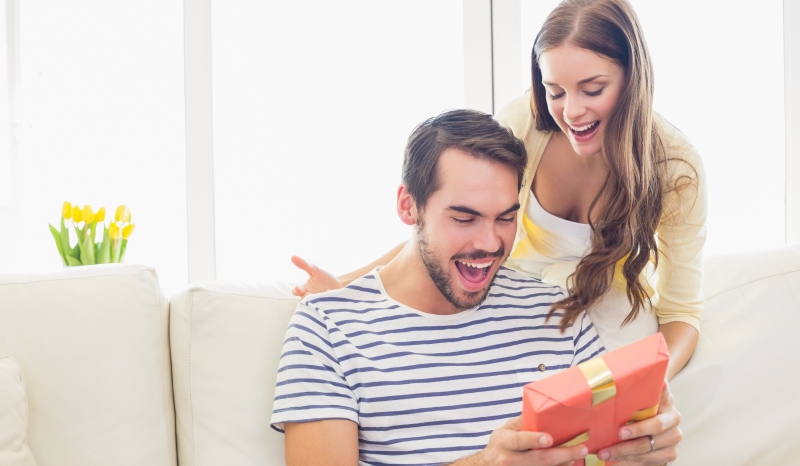 Image source: Shutterstock
Gone are the days when boys were meant to give their dates everything. The dating world is changing, and you need to do your bit too. As a girlfriend, try and send him a few random gifts. Of course, they do not need to be insanely expensive or elaborate. After all, it is the gesture that matters and not the price tag. You don't really need an occasion to give him a gift. Pick any day and decide to celebrate by pampering him with a few wonderful gifts.
7. Share your joy
Always make sure that he is the first one you share all your happiness with. This sends out a huge signal and proves just how much you love him. These little gestures can go a long way in reaffirming the faith in your relationship. Every time you come across great news, go ahead and share it with him. This will make him happy and he will be pleased to be with you. It's a simple step, but is sure to make him feel special.
---
Suggested read: 16 effective tips to make your boyfriend want you more
---
8. Be possessive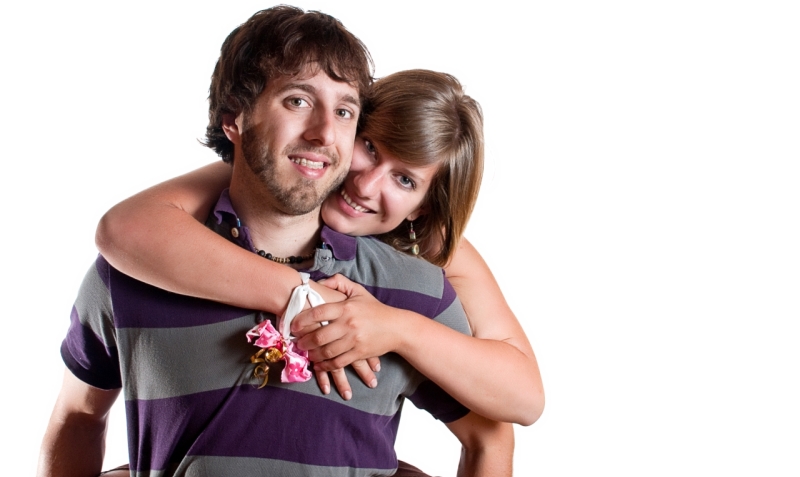 Image source: Google, copyright-free image under Creative Commons License
You may think that it is a turn off, but a little jealousy never hurts. Express your jealousy but don't overdo it. There needs to be the right level of trust in relationship, but let him know that you want him to remain only yours. The little fangs of jealousy makes a guy feel special because it shows that he is loved and you are not willing to share him with anyone. So, make sure that you show him a bit of your possessive side.
9. Take his opinion
Trusting him to give you good advice when you need it will help strengthen your relationship. So, you should make it a point to take his advice when you need some help. Don't be skeptical of calling him every time you think you need to make a decision. He will enjoy the fact that you value his presence and opinions in your life.
10. Be his confidante
You will have to be sure that he can confide in you. Every time he opens his heart to you and shares his secrets, make sure that you are there to comfort him. This will help him be assured that he has picked the right girl. Never break his trust by sharing his secrets with your friends and family. That's a big no-no. Help him during his weak times just by being by his side. He is sure to cherish your presence in his life and will be grateful that you were there when he needed you the most.
11. Be affectionate
Image source: Google, copyright-free image under Creative Commons License
Let your actions speak louder than words. It is no secret as to what men want when it comes to relationship. They would like to cuddle, hug, kiss, and do a lot more. So, you should be affectionate with him and give him enough love so that he is always blooming inside. Displays of affection don't need to be public always, but when the two of you are together, make every moment count.
12. Don't stress him out
Do not be one of those stereotypical girlfriends who nags constantly and becomes one of those painful headaches that no guy wants to date. When you are looking to make your guy feel special, you should be his comfort pill rather than the reason for his stress. Know where to cut him a break, give him his personal space, and then pamper him and love him to the fullest. You will find that he is going to love you even more.
13. Dress up for him
Image source: Pinterest
Yes, this is important. You should spend some time dressing up for him because guys love to see women going the extra mile just for them. This is yet another way to boost his ego and since you look and feel good, it contributes to your happiness as well. Dress up, put on your makeup, and look your absolute best. It has a way of waking up the magical charm and keeping the love alive.
14. Let him know you miss him
Yes, let him know you miss him when you haven't seen him in a while. It has the power to magically uplift his mood and give him the feeling that he is really special to you. Every time you feel that you are missing your guy, text him that he is on your mind. He is sure to smile and be a lot happier.
---
Suggested read: A step by step guide on how to apologize to your boyfriend
---
15. Seal it with a kiss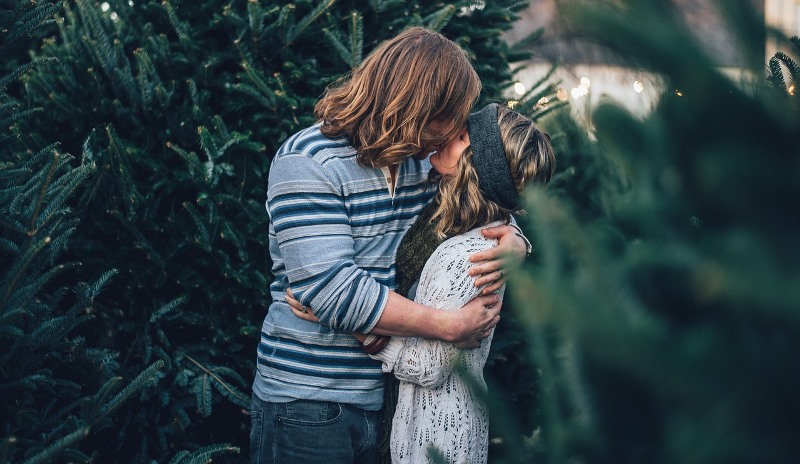 Image source: Pixabay, under Creative Commons License
When nothing else works, we have the perfect kiss. There is nothing better than a kiss from your partner at the end of the day. Of course, you can dial up the hotness meter by following a peck with a lot more for the rest of the night. That said, know how to cook up the passion in your love life and your man will ask no more.
So, are you going to follow these 15 gems on how to make your boyfriend feel special? Trust us, our tips have never failed and your boyfriend is bound to appreciate the extra care and attention you show him.
You're welcome!
Featured image source: Pixabay, under Creative Commons License
Summary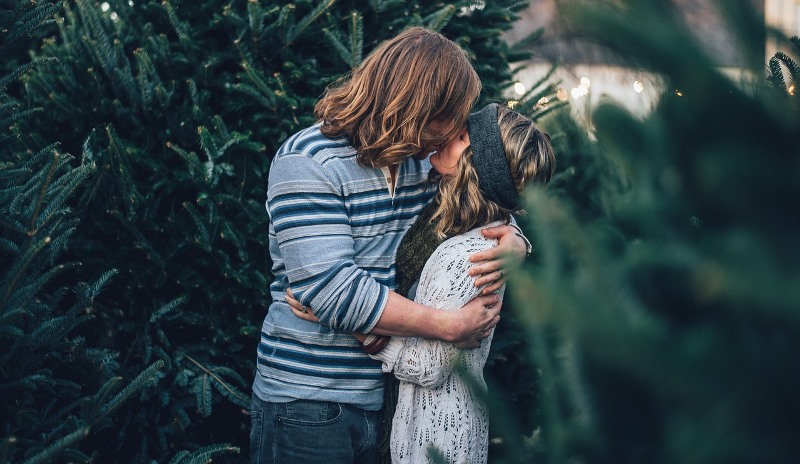 Article Name
15 Tips On How To Make Your Boyfriend Feel Special
Author
Description
If you're wondering how to make your boyfriend feel special and cared for, look no further for we have the perfect list of 15 points that show you how.