Because cut off shorts cut it to our must-do pieces. And here's how you do the cut off shorts, just right:
1. With an equally sexy black crop top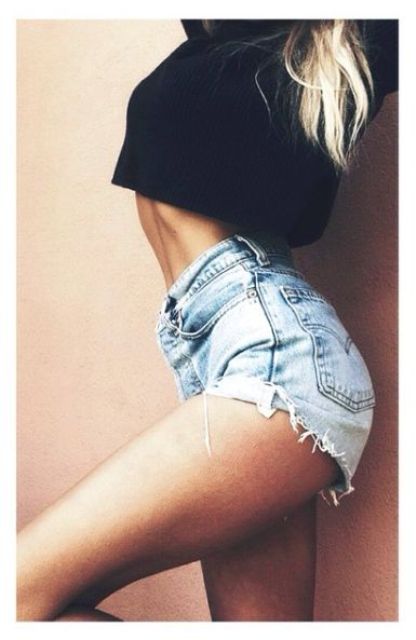 Image source: Pinterest
The best way to make the summers shy is to show off your hot profile and nothing can do this trick better than a pair of cut off shorts and a sizzling black crop top like this one.
2. With the free spirit of a bohemian off-shoulder top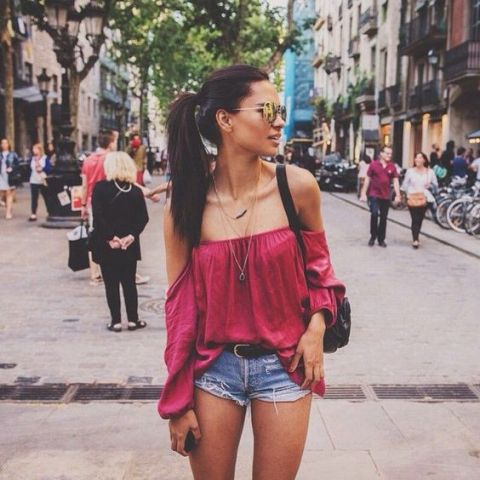 Image source: Pinterest
This season is all about the breezy feel that the boho style is known for. Let your hair down, loosen those shoulders and have the time of your life.
3. With an oversized buttondown shirt

Image source: Pinterest
(With a couple unbuttoned, yeah!)
A style that never goes off the hot charts, a classic button down is a great option to rock your cut off shorts as well.
4. Crop the shorts rogue style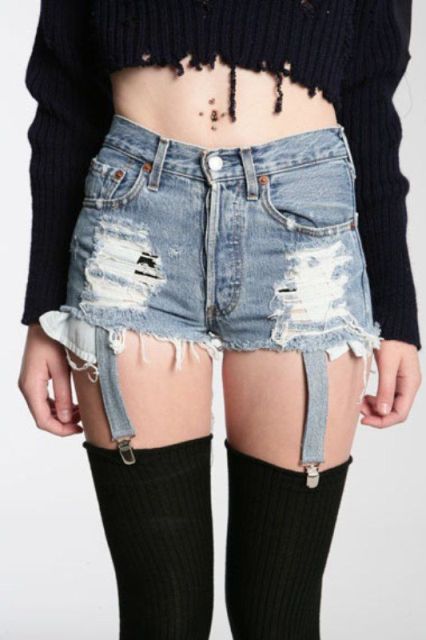 Image source: Pinterest
Needing no explanation, this naughty and highly sensual shorts style is just what you need to spice up your look for a special evening – do try!
5. Go for the Beyonce style all-denim getup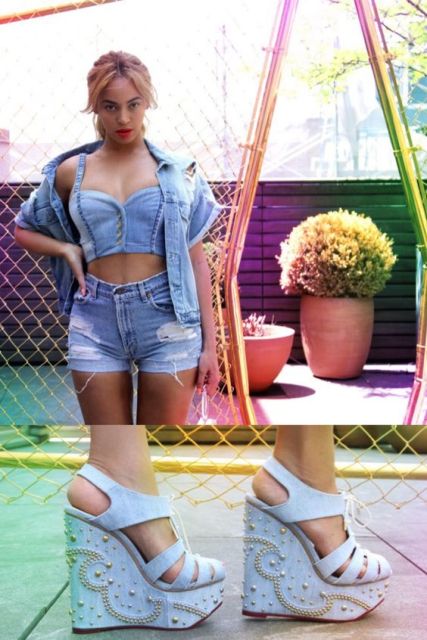 Image source: Pinterest
Fresh with the feel of the 60s rocking and rolling along, this is a look worth ripping your denim for. Just add the perfection of a headband and you'll be awesome.
6. Add some sensual seasoning with a lace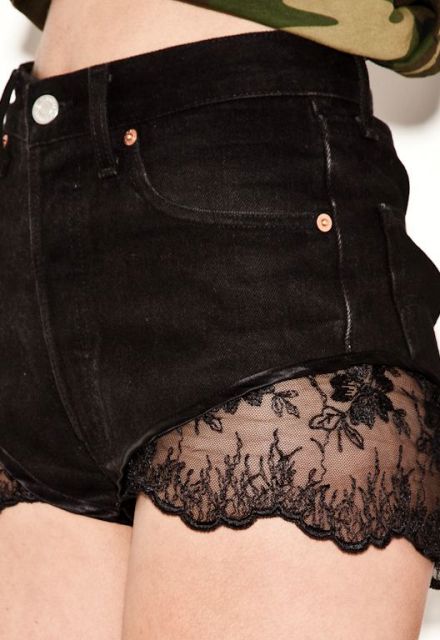 Image source: Pinterest
When you wish to tease him to his nerves, this little DIY is something you can count on. All you need to do is perfect these shorts with a little torn sheer strip – that's it.
---
Suggested read: 16 ways to rock the crop top this season
---
7. Wear a 'go girl' pink and add the glamour of studs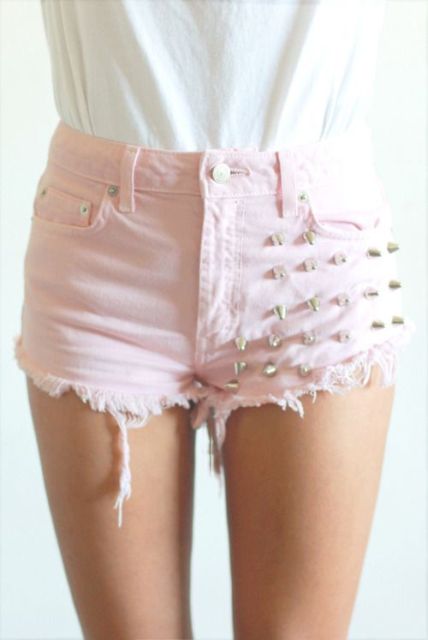 Image source: Pinterest
With the wonderful color and the just right touch of gold, these shorts are beach perfect in their playful feel.  Paired with a classic white this outfit is going to be simply unbeatable.
8. Make the 'go girl' style even better – mix the baby blue magic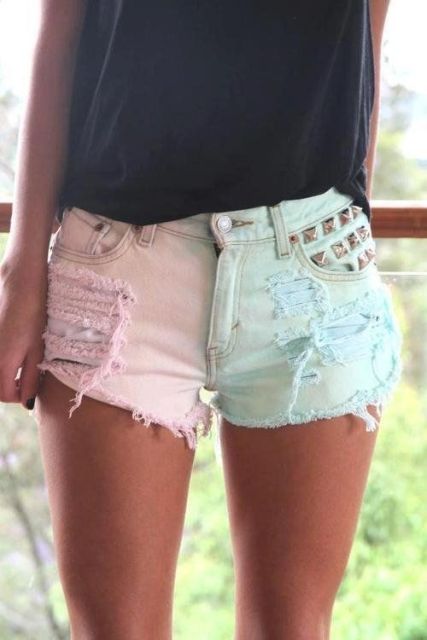 Image source: Pinterest
Asking you to turn your creative on, this look is fabulous to flaunt and too much fun to make. Just crop two of your favorite baby-colored denim and stitch them together with the glamour of gold and you're done.
9. Find your gypsy side – flaunt the floral length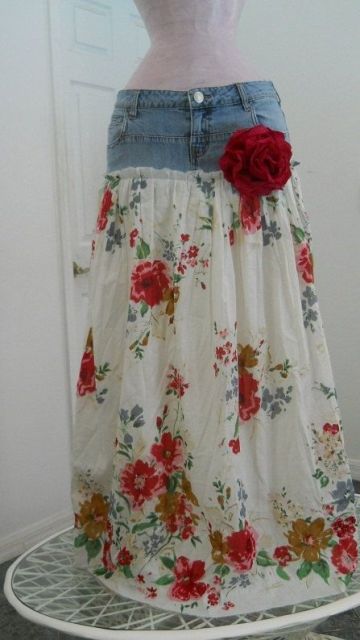 Image source: Pinterest
Chiffon is the fabric meant to be your favorite for summers and this floral blend with denim is simply remarkable. Bringing the limitless lavishness of the gypsy feel, this outfit dresses you in a comfortable confidence like no other.
10. Glam-up in the shorts the shortest way – roll it one more time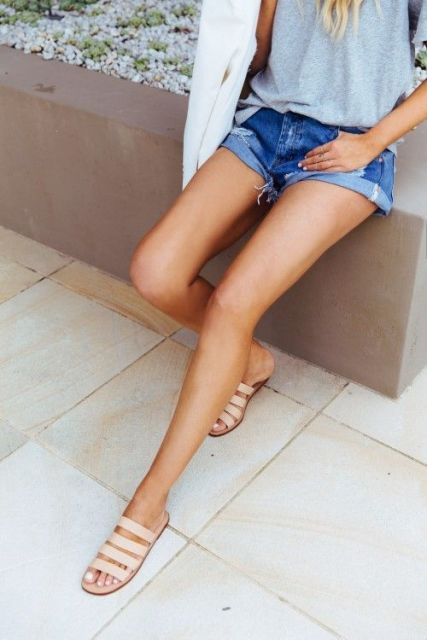 Image source: Pinterest
So you want to wear those regular cut-off shorts and steal all hearts? All you need it to roll and pull the length up a notch and trust me, all those admiring eyes will roll along with it.
11. With an awesome knotted baggy t-shirt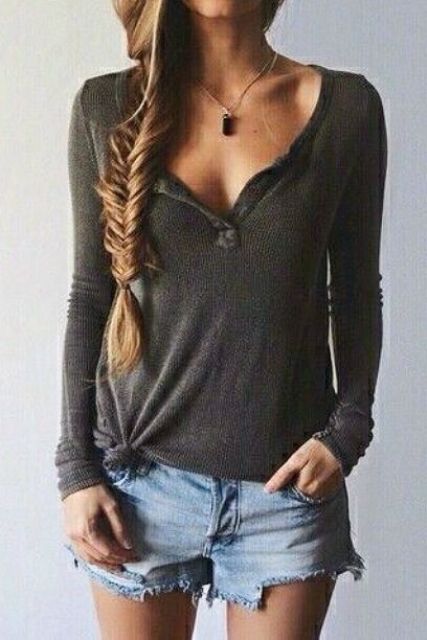 Image source: Pinterest
Designed especially for the self-loving carefree 'damsels never in distress' kinds like you, this super cool look is the one you're going to stand out this summer with. Get ready to get blown away with the powerful magic that a loose t-shirt can work with something as simple as a knot.
12. Shorts with a sheet cover of peek-a-boo top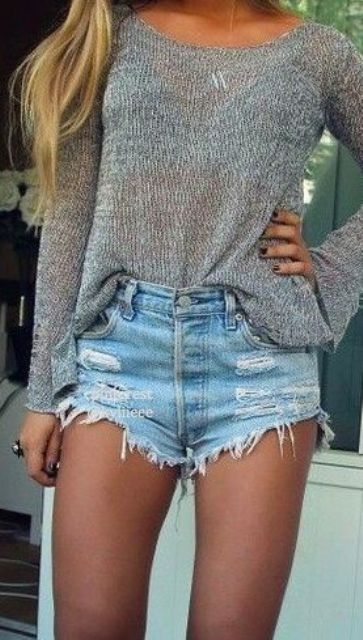 Image source: Pinterest
As comfortable an attire as you can ask for, this look is unparalleled in how awesome it makes you look. The denim perfection of the shorts and the loose perfection of the top, plus the little color peeking from below – it's a recipe to render the eyes stunned.
And here goes, with all these great fun ideas tickling on your fingertips, you're ready to nail the cut off shorts style this season!
Featured image source: Pinterest
Summary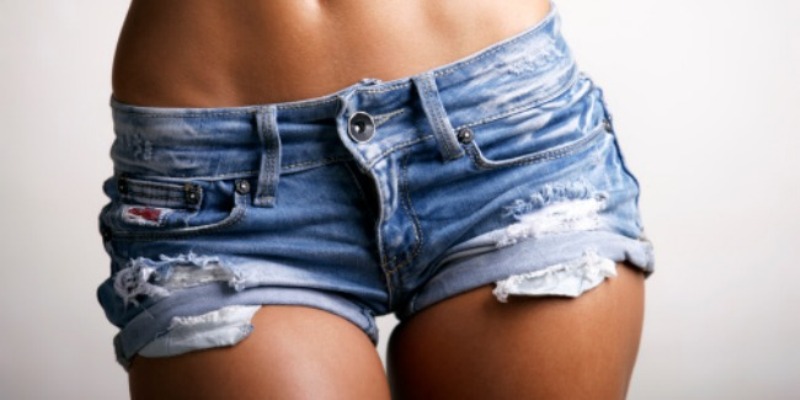 Article Name
12 Stylish Ways To Wear The Cut Off Shorts This Summer
Author
Description
Cut off shorts cut it to the NLT in-vogue fashion list!