We asked several fashionistas and top-notch designers to define their idea of style in a word. The answer was (almost instantly) "comfort." They believe that if you are comfortable in what you wear, you are sure to feel confident in carrying it off with elegance. Your body shape and size then, don't make much of a difference!
Shorts are versatile- they are a practical choice for those who are always on the move and also chic to slip into for a Saturday night bash. Shannon Davenport, fashion editor at Stylesight says,
"The great thing about shorts is that they can be dressed up or down, so depending on how you style the look, you can get a lot of mileage out of a great pair of shorts."
However, the best thing about shorts is that they don't discriminate! So no matter your shape and size, you can rock the short, because it will, most certainly, flatter your look! So if you are ready to keep it short (and not so simple), keep scrolling to find out how. ☺
1. Straight body type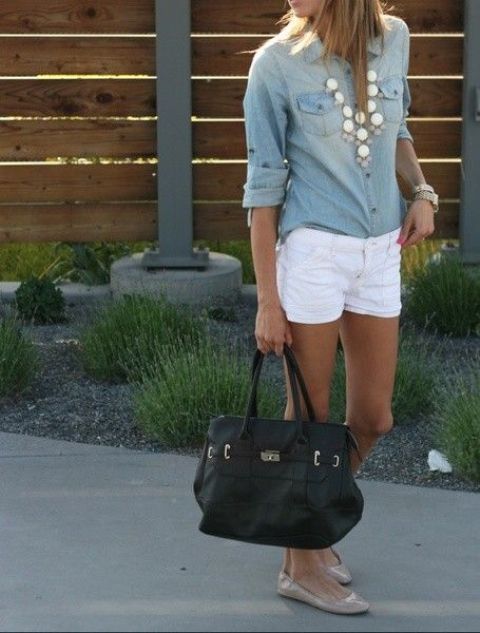 Image source: Pinterest
Balloon and bubble shorts and shorts with belts are your best bets. These shorts can have knots or pleats to add volume to your petite body shape. You can also have some fun with the A-line shorts, adding an hourglass silhouette. To lend an illusion of curves and flaunt your great waist we suggest shorts with prints that are a little high-waist.
To match these, pick vibrant tops which are full, rushed or may be flowing around your bust. Off shoulder tops and these shorts are a match made in heaven for your body type!
2. Oval body type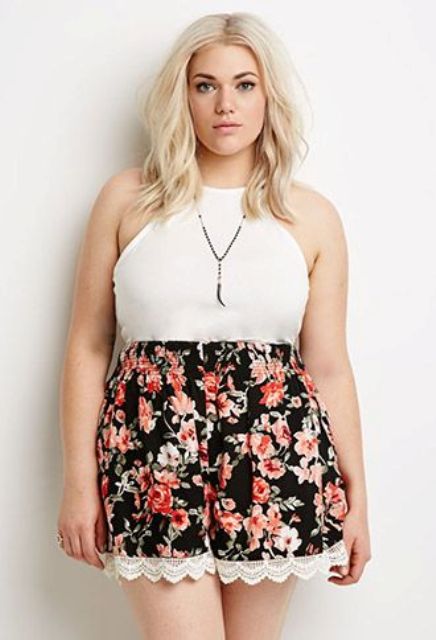 Image source: Pinterest
Image source: Pinterest
A short with tapered cuffs to show off those lovely legs… now we are talking!
To match these tailored clean shorts in which you look like magic, we suggest a baggy top to accentuate your frame. You can also opt for tops which have a nipped or belted waist and flare up at the hips. Tops with vertical details (V necks or even layers) will flatter your already stunning waistline. A pair of gladiators would be the cherry on top!
---
Suggested read: 20 pieces of unique statement accessories to dial up your diva mode
---
3. Hourglass body type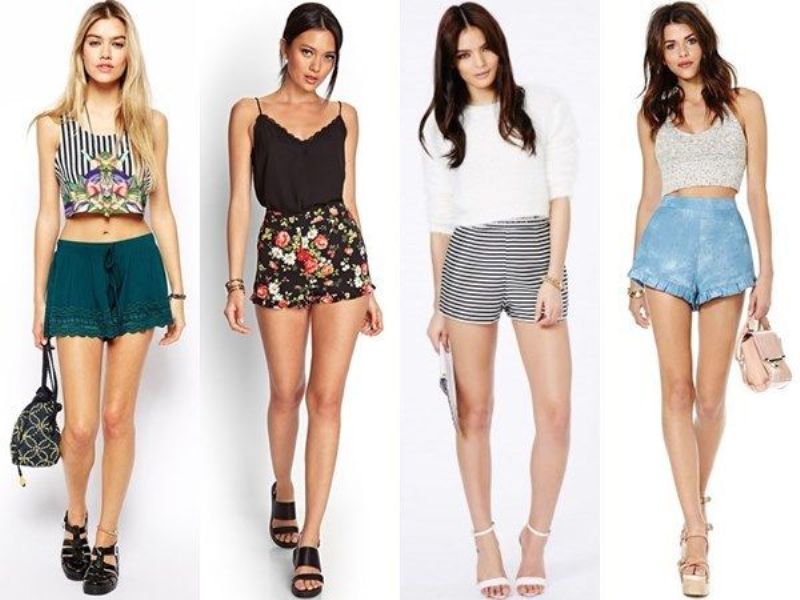 Image source: Pinterest
That well-balanced hip and bust… one would kill for a body type like that! A picture of harmony, ain't you?! To highlight your beautifully defined waist, A-line shorts or structured shorts with a mid-rise, looks stunning when paired with the right crop top.
Match this with a light-weight tee instead of the ones with heavy details. A skinny belt will compliment your style.
4. Pear body type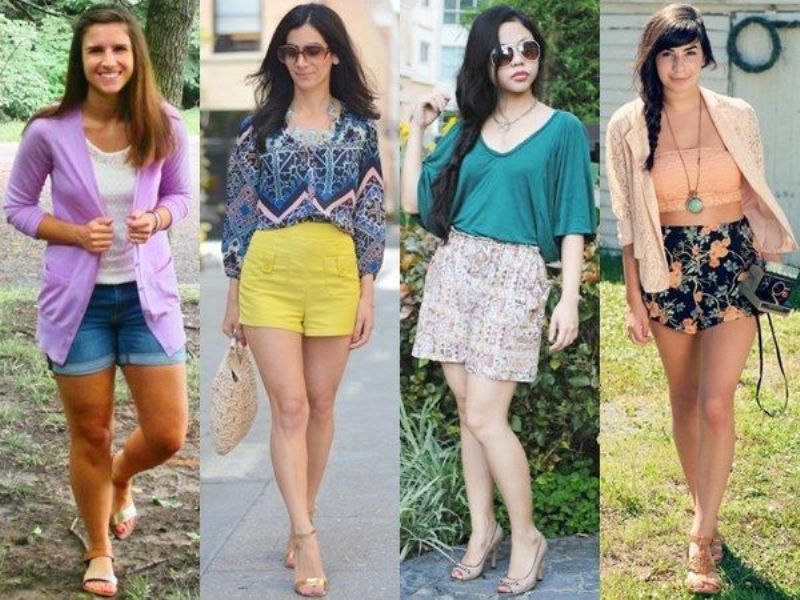 Image source: Pinterest
A high waist pair of shorts and an A-line cut is ideal for a pear shape. This will fit at your waist and widen towards the hem gracefully skimming those hips that don't lie! 😉
Mid-length shorts without pockets can be lightly accessorized to keep the look simple yet diva-like.
Match shorts of solid colors with tops that have attractive patterns. This will play up your torso!
5. Apple body type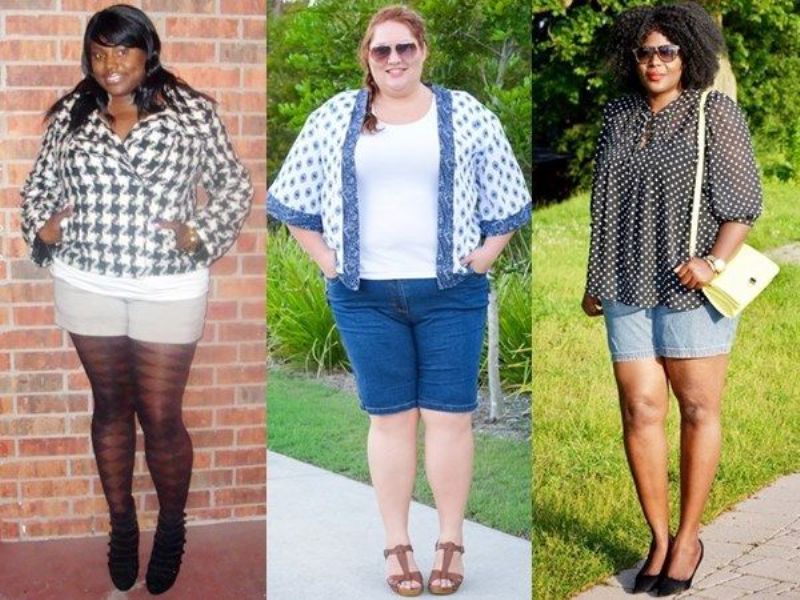 Image source: Pinterest
Highlight your best assets, your legs! All those short shorts that peck the waistline and caress your hips… pick them immediately! Back-pocket shorts and belted shorts are going to flatter your whole look and put the accent on your natural waistline.
Match these fitted shorts with check shirts and knotted tops to bring out the best in you!
When it comes to looking good, it always boils down to how you carry it! That has everything to do with self-confidence and self-image! Once we deal with that, rocking a short is an easy prey!
Featured image source: Pinterest
Summary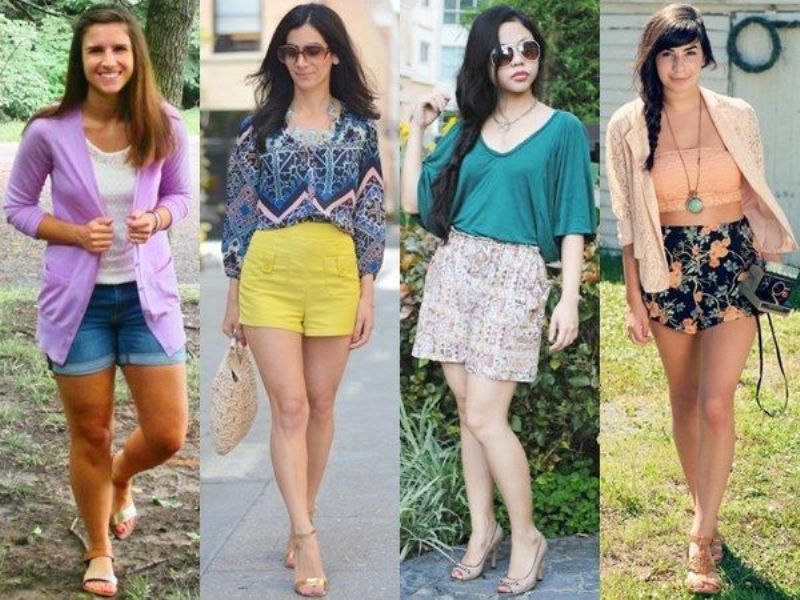 Article Name
Shorts For All Shapes: Proof That Any Body Shape Or Size Can Rock Shorts
Author
Description
Coz no matter who you are, you will never run short of options to rock shorts!