Once upon a time, everyone may have questioned, "I wonder what he is like in bed?" Alternatively, each of us may have turned the spotlight on ourselves to question, "I wonder if I am good in bed?"
Which begs the underlying question, is there such a thing as being good in bed? Isn't it all a bit subjective? And if there is such a thing as being good in bed, how can I achieve that status? What is going to make him think I'm good in bed?
---
Suggested read: Why foreplay is important for an active sex life
---
Take 5 minutes to follow these easy steps, and in no time, you too shall reach top of the class status in the "good in bed stakes"!
1. Do it like you mean it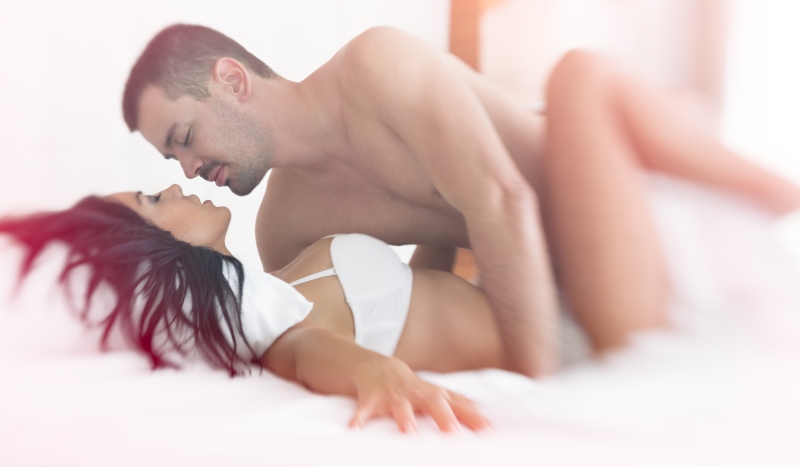 Image source: Shutterstock
Being good in bed isn't for pretenders. If you really want to be good in bed, you've got to mean it. Passion, chemistry, connection, and lust are all ingredients that can fire up the mix, but when all is said and done, feeling is the key. Whether you are giving or receiving, do it like you mean it.
2. Just go for it
Cautious, hesitant, shy, and feeling awkward in coming forward are not the key attributes of a girl who is good in bed. Being good in bed is all about going for it. Turning it on like the professional you know you are. Taking time during foreplay to tease him, arouse him, and ultimately please him. Not being afraid to please yourself in the process. Don't hold back, baby, you know what you want, so just take it.
3. Read the play
"You got to know when to hold 'em, and know when to fold 'em," may be the line in a country song, but it too holds some merit when considering how to be good in bed. When in bed, you must read the play. Going off too soon, and not waiting for the right time to make your moves, can make all the difference. Being good in bed is a bit like being good at a sport, timing is of the essence. And reading the play, which is all about reading your partner, holds the key. Feel your partner out, follow their every move, and then take the lead to ensure when it's time to turn on, you're already there in spades.
4. Sexy sounds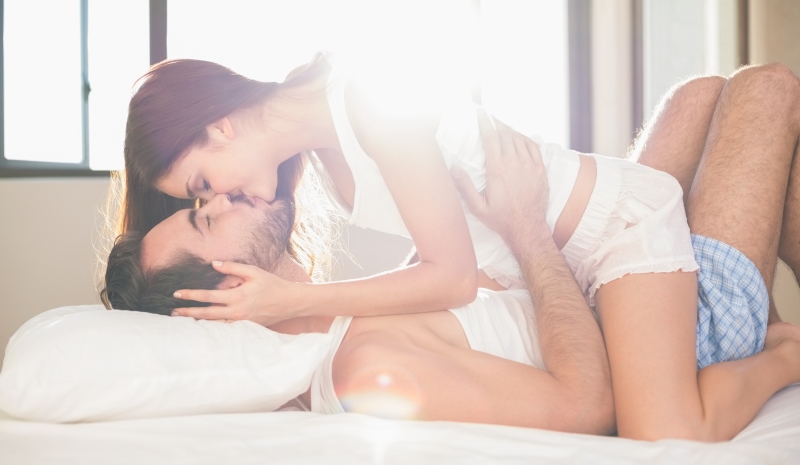 Image source: Shutterstock
No matter how good you are at grooving, moving and shakin' your thing, sexy sounds add the sugar and spice when it comes to your firing him up in bed. Who doesn't like some hot moaning, slight whimpers, cute whispering, and just plain dirty talk when it comes to bed? Communicating, showing emotion, and connecting with each other all become easier when we voice the way we are feeling in bed.
That feels good; ooooh; wow; yeah, baby; just a little more over there; and I think I'm about to explode – are all phrases and sexy sounds that open you up and turn him on. They also let him know that what he's doing is just right. It's encouraging to him.
---
Suggested read: How to spice up your sex life with role playing
---
5. Don't give up on me
Going off at intermission isn't going to cut it in the "good in bed" stakes. Stamina, going the distance, and hanging in there for the duration are true signs you are good in bed. Whether it's multiple sexual positions, multiple climaxes or just plain multiples, there's no substitute for time in the saddle. Taking time to arouse your lover during foreplay, to lead them in and out of your erogenous zones, to prolong the moments of ecstasy, and then to extend those episodes of unbridled pleasure, are all signs you are top of the class. And by tuning in to your lover when they're peaking, and showing them the extended version, you are one hundred percent of the way there every time.
So when it comes to knowing how to be good in bed, be yourself, and follow the road signs. Most importantly, remember that you're the sexy one, so just don't be afraid to show it. Let me know how you go. Oh, and by the way, one final tip. Remember, when I said, "don't go off too early," I didn't mean, "don't go off."
See you in bed; you know you're good at it.
Featured image source: Shutterstock
Summary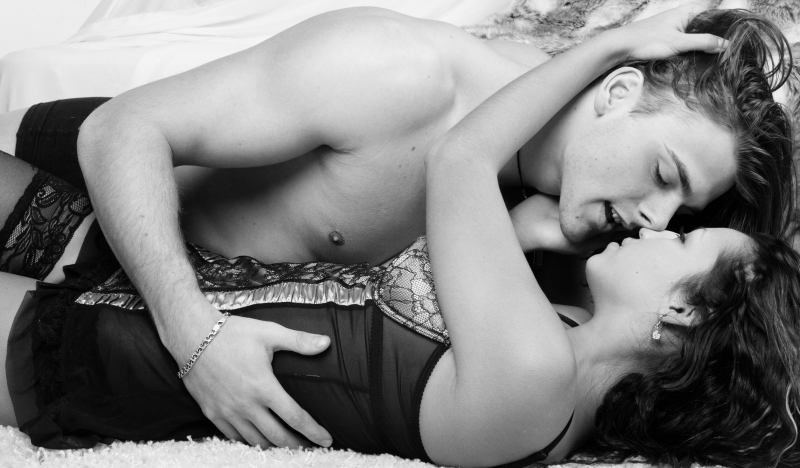 Article Name
5 Essential Tips On How To Be Good In Bed And Blow His Mind
Author
Description
Have you ever wondered how to be good in bed, or if you even are? Worry no more and follow these tips, and you'll ace the class in no time at all!