Asato ma sat gamaya | (असतो मा सद्गमय ।)
Tamaso ma jyotir gamaya | (तमसो मा ज्योतिर्गमय ।)
Mṛtyor ma amṛtam gamaya | (मृत्योर्मा अमृतं गमय ।)
Om shanti shanti shantihi || (ॐ शान्तिः शान्तिः शान्तिः ॥)
(From untruth lead us to Truth.
From darkness lead us to Light.
From death lead us to Immortality. 
Om Peace, Peace, Peace.)
(Diwali celebrations 2014)
As a Hindu who lives outside India, a question that follows me everywhere, this time of the year, is, Why is Diwali celebrated?, and I simply say, "It is a festival of lights celebrated to cherish the victory of good over evil!" But is that it? Well, it's one way of putting it, but it certainly is not even the tip of the iceberg! The symbolism behind cleaning the house and shops, lighting diyas and candles, wearing new clothes, the magnificent fireworks, the colorful rangolis, the mithais, the tradition of gambling, etc., is something most of us fail to understand. So really, why is Diwali celebrated? I guess it is high time we throw some 'light' on this!
---
Suggested read: 10 simple ways you can brighten someone else's Diwali in your city
---
Why is it called Diwali?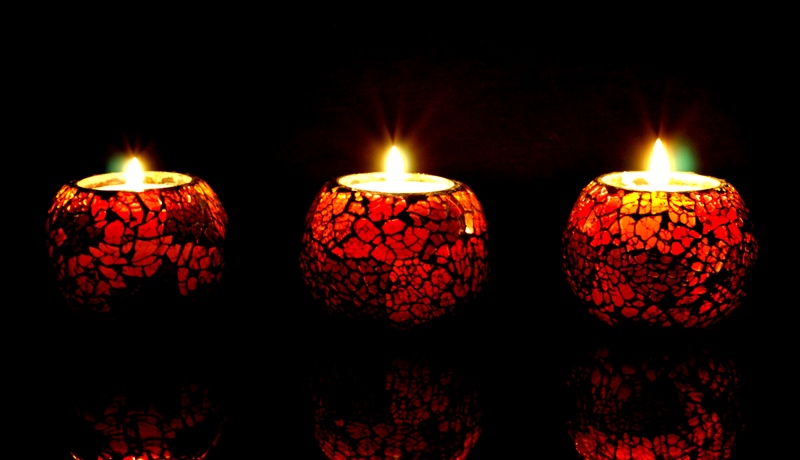 Image source: Google, copyright-free image under Creative Commons License
Diwali, comes from the Sanskrit word Dipavali. It is a fusion word made up of Dipa, which means "light or lamp," and avali, which means "a row." So, etymologically, Diwali is "a row of lights."
Where did it all begin?
Diwali, as a festival, dates back to prehistoric times in India, when it was celebrated after the summer harvest in the month of 'Kartika' (according to the Hindu calendar). In the Skanda Purana, the lamps or diyas are said to be the symbol of the parts of the sun, who is the cosmic provider of light and liveliness to all life forms on Earth. Some Hindus, in a few parts of India, associate this festival of lights with the fable of Yama and Nachiketa, which can be found in Katha Upanishad, where Nachiketa learns what happens after death. He also learns the importance of right vs. wrong, short-lived wealth vs. real wealth, and ignorance vs. enlightenment.
'Let there be light!'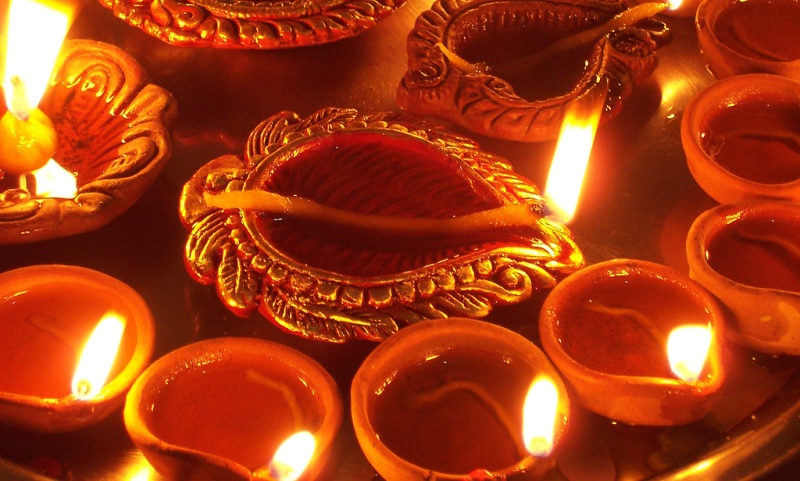 Image source: Google, copyright-free image under Creative Commons License
One thing that I can say for sure is that, Diwali is a very 'happy' festival. It is not just celebrated by the Hindus, but also by the Jains and the Sikhs, to honor different histories and stories. However, the symbolism of each event is the triumph of good over evil which spiritually denotes the victory of hope over despair.
Three schools of thought in Hindu philosophy – Yoga, Vedanta, and Samkhya – have a common belief that there exists something outside the physical body and mind. This 'something' is pure, never-ending, and eternal. This is the 'Atman.' Diwali celebrations rejoice the light of supreme knowledge chasing away ignorance, which masks one's real nature – not the body, but the Atman. It is with this awakening that compassion and the feeling of oneness take birth in one's heart. It is here that the idea of a pious life comes in.
The myths within the myths!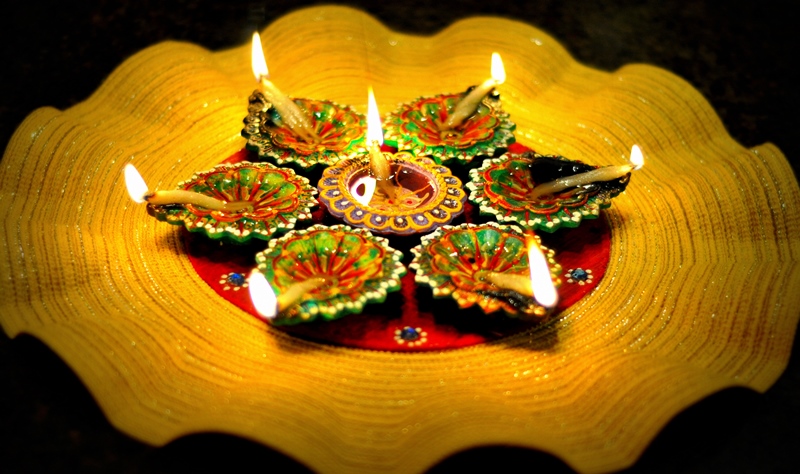 Image source: Google, copyright-free image under Creative Commons License
Many people wrongly believe Diwali to be the festival that honors the return of Lord Rama with wife Sita and brother Lakshman, to Ayodhya after completing an exile of 14 years and defeating the Rakhshasa king, Raavana. According to the Hindu epic Ramayana, Prince Rama's homecoming was on the 'Shukla Paksha' of Navami in the month of Chaitra, which according to the English calendar, falls between March and April.
It is also incorrectly believed that Diwali celebrations mark the arrival of the Pandavas after an exile of 13 years. I say so because, the Pandavas came home to a desolate kingdom as both the Pandava and Kaurava armies were destroyed at war.
Diwali celebrations are connected to the deity of wealth and richness too. Lakshmi, born from the churning of the cosmic sea of milk, by the divine powers and evil ones, is believed to have married Lord Vishnu on the main night of Diwali. According to a few, this five-day festival, from Lakhsmi's birth to marriage, is what is celebrated as Diwali. Devotees also make offerings to the lord of fair beginnings, Ganesha, the brave remover of problems. Sarawathi, the goddess of learning, and Kubera, who signifies bookkeeping, assets making, and capital management, are also revered on this day.
Image source: Google, copyright-free image under Creative Commons License
Some Hindus also accept the myth of Vishnu returning to Lakshmi and their home in Vaikuntha as the reason behind Diwali.
In the eastern states of India, like West Bengal and Odisha, people worship goddess Kali in lieu of Goddess Lakhsmi. In the north and north central areas, like Brij, Lord Krishna is cherished. It is believed that on this day, Krishna lifted Mount Govardhan on his little finger to protect the people of Brij from the wrath of Lord Indra, the deity of thunder and rain. In some regions, Govardhan puja or Annakoot involves the preparation of 56 to 108 different delicacies!
There are numerous rituals carried out on the five days. Let's have a look at these ceremonies.
---
Suggested read: Urban Ladder's short film The Homecoming brought us a refreshing Diwali treat
---
The rituals
1. Dhanteras
Image source: Google, copyright-free image under Creative Commons License
Celebrated mainly in the Northern and Western states of India, Dhanteras starts off the five-day diwali celebrations. People buy gold and silver articles, clean their shops and households, and decorate the same with lights and rangolis. On this night, the lamps or diyas are kept burning at the entrance as a sign of welcome to goddess Lakhsmi and Dhanvantri, the physician of the gods.
2. Naraka Chaturdarsi
The second day of the festival of lights is popularly called 'Chota Diwali.' Special bathing rituals are carried out in some regions, which include fragrant oil baths. Women draw beautiful patterns using henna on their hands. Families now get busy preparing homemade sweets for the festivities to follow.
3. Lakshmi Puja
Image source: Google, copyright-free image under Creative Commons License
The third day is the main one, because people have a faith that on this night goddess Lakshmi roams the earth, and hence, everyone leaves their doors and windows open to invite her into their abode. After the evening puja, children light up sparklers and crackers known as 'pathake'. These crackers are said to drive away evil spirits and demons, which in turn embody the evil thoughts like hatred, jealousy, anger, falsity, and apathy.
The elders on this day indulge themselves in various card games. This tradition of gambling on the festival of lights also has a myth behind it. Some believe that on this night, Goddess Parvati gambled (played dice) with her husband, Neelkanth (Shiva), and declared that whoever will gamble on this night will flourish throughout the following year.
4. Padwa, Balipratipada
The fourth day of the diwali celebrations is dedicated to the love and mutual devotion shared by a husband and wife. They exchange gifts and try and spend the day together, or with closest family and relatives.
Diwali is also the beginning of a new year in regions where the Vikram Samvat calendar is followed. Shopkeepers and merchants start a new financial year after seeking the blessings of goddess Lakshmi.
5. Bhai/Bhaiya Dooj
The relationship shared by a brother and a sister is treasured on this closing day of the festival of lights. On this day, women and girls of the house together perform a puja for the well-being and health of their brothers. It is followed by a ceremony of gift-exchanging, conversations, and food-sharing. Historically, on this day in Autumn, brothers would journey to their sister's homes with a gift of seasonal harvests!
A festival of peace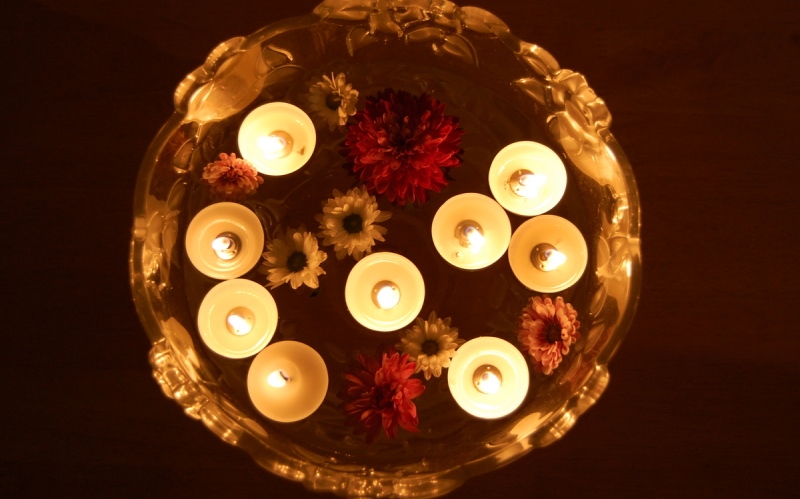 Image source: Google, copyright-free image under Creative Commons License
Above all, Diwali is a festive occasion when people stand up for charitable causes, compassion, and most importantly, peace. For instance, at the border, every single year on Diwali, Indian armed forced approach the Pakistani forces and present them with traditional Indian sweets. The Pakistani armed forces look forward to the gesture and return the kindness and friendliness with a variety of Pakistani sweets!
It's international love! 😉
With 1 in every 6 individuals being an Indian in the world, Diwali is celebrated almost in every part of the world. Last year in England, approximately 30,000 people were part of a 'switch-on' of 6,000 lamps or more, in Leicester, to begin the Diwali celebrations. Also, an episode in the popular TV series "The Office," was devoted to the festival of lights.  And if you didn't already know, President Obama has declared a holiday in the U.S. this year on Diwali! Now that's quite a feat!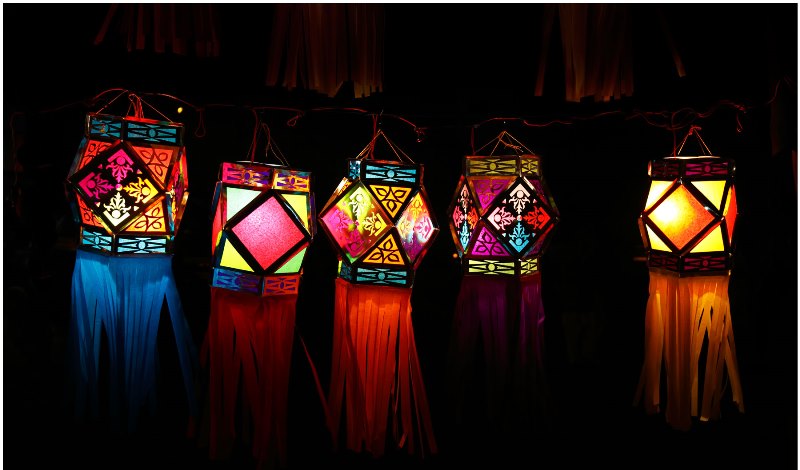 Image source: Google, copyright-free image under Creative Commons License
So, I would take this opportunity to wish you all a very Happy Diwali! May it be as bright as ever and bring happiness, health, and wealth to you. I hope it brightens up the very heart of you and gives you all that you have ever wished for! May light succeed over darkness, peace transcend the world. Let the spirit of light enlighten each one of us. May this Diwali guide us as one on a path of shared harmony! Happy Diwali!
---
Suggested read: 12 novel gold items you can by this Dhanteras
---
P.S.: The next time someone asks you, Why is Diwali celebrated? you can answer like a boss, speaking of all the elements that make up the biggest and brightest festival of India. However, if all this is too much for you to remember, you can just ask them to show up at the NLT website and read my article. 😉 To think of it, it also allows me to wish them! So let the celebrations begin!
Featured image source: Google, copyright-free image under Creative Commons License
Summary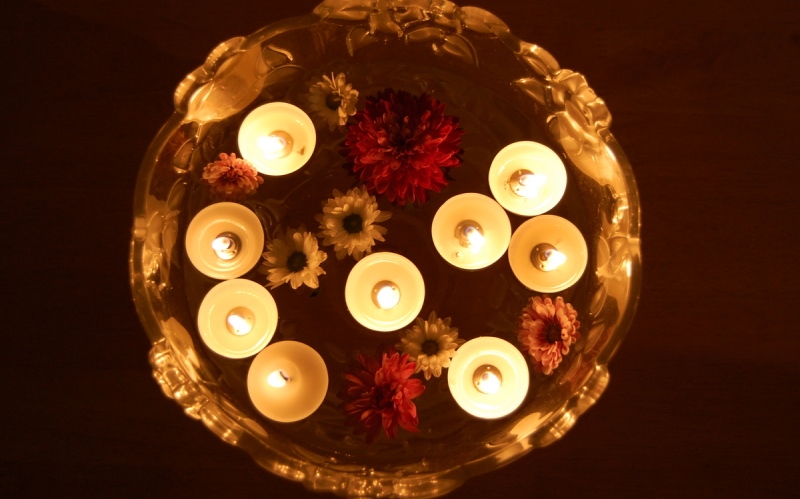 Article Name
Why Is Diwali Celebrated?
Author
Description
With Diwali upon us, it's only natural to wonder about the whys and whats of Diwali. Here, we answer the question, Why is Diwali celebrated?