Weddings can be magical, if planned well, if not, they can also be your worst nightmare. Planning a wedding is probably as big as moving a mountain. A lot of effort goes into it, so when the final result is out, you want it to be perfect.
When word gets out after you said "yes," people bombard with you questions and/or suggestions on the things "to do" before your big day. A lot ideas and a lot of confusion. Brides-to-be obsess over the dress, hair, makeup, jewelry, flowers and a million other things, while men are busy planning their bachelor party. 😉
I had a beautiful wedding and it was possible only because a lot of people took pains, created a checklist, and helped me tick off items from it. Because I've been there and done that, I think having a physical checklist is of utmost importance. I did, in fact, have a little green pocket diary in which I had made a list of things that I wanted for the wedding. So, I had a list of things I wanted, needed, and what was available in the market. Also, budgets for each of these (I will write another post on budgets later!).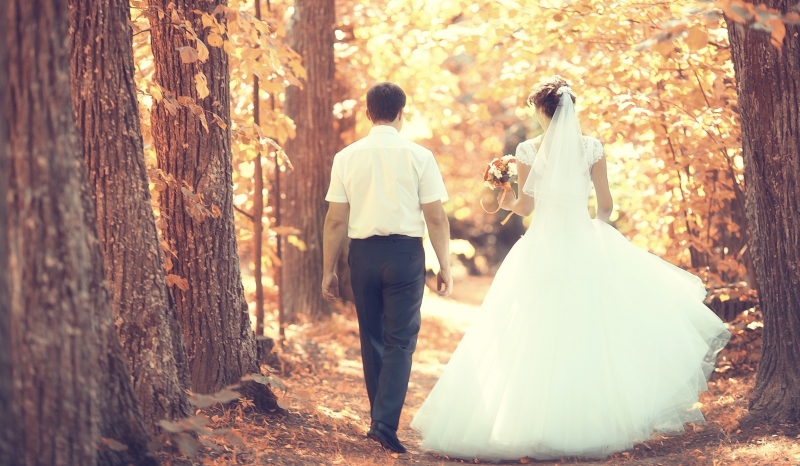 Image source: Shutterstock
The upside of living in a crowded cosmopolitan city is that there are a lot of options, and the downside is that, there are a lot of people too! And if you have decided to get married in the most favorable "season," then you probably have to "reserve" things even before you get engaged!
---
Suggested read: How to find the perfect wedding venue
---
One such thing is the wedding venue.
Sure, we all have dreams of where we want to get married; could be a vineyard, on a sunny beach, an old castle and what not! But, choosing a venue is crucial. When you live in a busy city, you know that people book venues almost a year in advance! So waste no time dreaming about your wedding dress or fretting over choosing your best man. Do the right thing by booking the venue first! Always.
When you begin your hunt, you must have a set of questions that you need to ask yourself as well as the venue itself, before paying that advance and booking the place. We've compiled a list of must ask wedding venue questions that could be a lifesaver for you. So get your little pocket books out and take down notes.
1. Is the place available?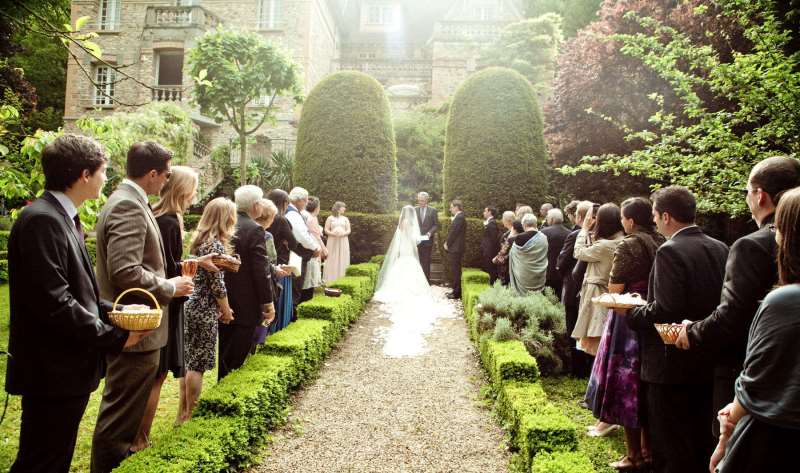 Image source: Google, copyright-free image under Creative Commons License
You don't want a double booking and you don't want to know that a month before your wedding date. So, you have to ensure you are checking thoroughly with the concerned people for any bookings on that particular day. Check the day, month, and year. I know this sounds silly, but there are enough idiots in this world who could make mistakes when writing down months in numbers. I know a few people who've had such a mix up. So, re-check, and keep checking until you have a full and final confirmation that the place is going to be all yours for one of the most important days of your life.
2. What time can we start using it?
So, you have your dream venue and now you need to know what time it will be available for you. The florist and the band will need a few hours to set up the place before the actual ceremony begins. So, note down the time and keep a buffer while choosing the venue. You have to plan it well; if you have a very detailed decorator, they will need ample time to set up their work before the actual ceremony. And God forbid, if the venue has a back to back wedding booked – you don't want that. Trust me.
3. What time do we need to move out?
Image source: Google, copyright-free image under Creative Commons License
Again, that's another important one from the set of wedding venue questions. The time that you need to clear the place, when the bar closes, the music shuts, and when the streamers need to be taken down. You don't want to be in a spot when people barge in and ask you to "clear out." It's embarrassing to say the least. So time it properly to avoid such circumstances.
4. Does the place have a backup generator, in case of power issues?
Whether or not you will use the backup generator is a different matter. The thing that matters is there should be one at the wedding venue of your choice for any electrical emergencies. You won't want to be in a position to run around asking for one when something unexpected happens. No one wants an interruption during a fun ceremony. Imagine all lights go out just when the best man takes over the mic to raise his toast? That would mean stealing his show! Or, the music goes off during your first dance! Grrr, the thought is freaking me out. So, to ensure you don't have any such glitches, you must request for power backup.
---
Suggested read: 15 genius signs for an unplugged wedding your guests won't be able to ignore!
---
5. How many cars can I park?
You have invited 100 people and your venue probably has only 20 spots available for parking. Such an embarrassing situation to be in. Or what if your guests had to park 3 miles away and walk up to the venue? That's worse. That's why, it's critical to ask your organizer this question too. Depending on the logistics, you could plan an alternative place or ensure you have shuttles or the like arranged. You don't want your party guests to come to your venue and frown in every snap because they walked a ways in their high heels and are sweating in their fancy clothes! Nah, I don't think so.
6. How many guests can be seated?
Image source: Google, copyright-free image under Creative Commons License
You've probably invited every one of your Facebook friends, but there's not enough place at the venue for that many tables. What do you do? You must find out what is the exact number of tables that can be put around and the exact number of guests that can be seated at these tables. Yes, agreed that the crowd will be floating (courtesy the bar and the dance floor!), but people are going to be seated during the toast and other speeches. So yes, get that number right.
7. What is the alternative in case of rain?
If you are going to have an open air reception and unexpected rain makes an appearance, what do you do? Because no one likes to shower in their exquisite bridal clothes! So, check for an alternate hall or a closed space in case the rain gods get angry! I was once at an outdoor wedding, and it wasn't really the season for rains. But people had to flee the place and take shelter until the whole thing was physically moved inside (to a hall). It was such a waste of time and spoilt the whole show. I mean the decorations got drenched too.
8. Do we have to use specific vendors?
Image source: Pixabay, under Creative Commons License
Yes, it's true. Some places, especially bigger wedding venues, have tie-ups with caterers and florists and other vendors. So they could give you a good deal or a combo offer. Look out for such things. Also, sometimes the venue owners don't prefer that you use someone else, so be careful and thorough in your inquiries.
9. What's on the house and what's not?
I know this sounds really cheap, but trust me, weddings are expensive! So, when you read this, you are going to think I'm a cheapskate, but then when you see that the funds are only flowing out seemingly endlessly, you'll do anything for some "freebies." If your venue is at a 5 star hotel, they sometimes could give you a complimentary room for a night – grab it, we say! Or free appetizers, or maybe discounted rates on alcohol packages. Ask and you shall receive!
10. Do you have the necessary liquor license?
I know this sounds bizarre but certain conservative places don't serve alcohol or may not have a legal license to do so. You need to check for all of this before you book the place. You don't want to get into trouble or negotiate with cops instead of greeting guests on that day!
11. Is dancing allowed, and will there be a dance floor?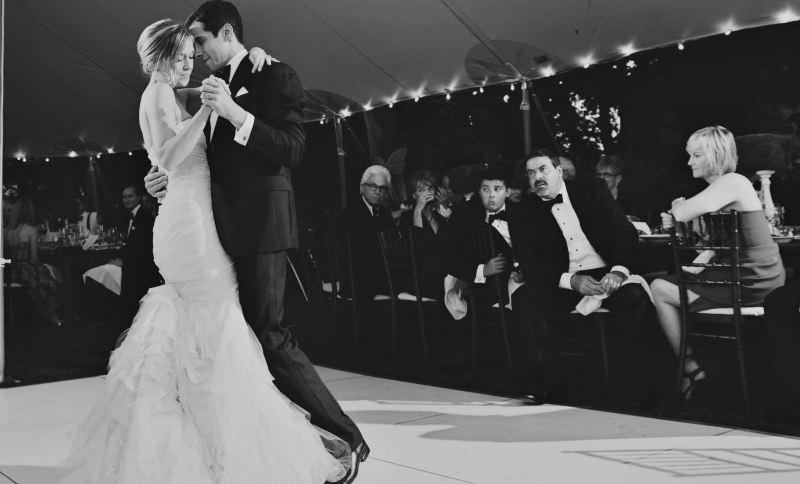 Image source: Google, copyright-free image under Creative Commons License
You may think of this as absurd, but dancing in some places is considered offensive or isn't allowed. If you are having a grand reception at a place that shares the premises of a religious or holy place, they might have rules. So, make sure you are checking for all of it. Yes, the dance floor too!
---
Suggested read: 35 breathtaking wedding venues perfect to start your marriage life together
---
12. Will there be any rights to reservation?
If your venue is at a club or at a place where rules are important, then you may want to check for their rights to reservation. The last time someone I know got married, two of their guests weren't allowed inside due to the attire they were wearing. Weird, isn't it? But it could happen.
So when you go hunting for that perfect wedding venue, make sure you ask these wedding venue questions to avoid all those glitches and have a peaceful wedding. Selecting a venue sounds like the least important thing that one can have on their mind, but trust me, -I've been there and done that. It's quite a task!
Featured image source: Google, copyright-free image under Creative Commons License
Summary
Article Name
12 Wedding Venue Questions You MUST Ask At A Potential Venue
Author
Description
Are you set on a wedding venue? Then you must ask these wedding venue questions so that your ceremony and the reception goes off without a hitch.