The wedding venue options are the second to-do thing on your list of wedding planning, right? After the wedding dress, duh! But have you thought about the things you need to consider whilst picking the perfect place you'd want to exchange your vows in? Have you thought about HOW exactly'd you settle on a wedding venue amongst the gamut of options available? Have you thought what criteria need to be ticked off your checklist when you finalize that perfect wedding venue, that you knew was 'meant for you' the moment you set your eyes on it?
I have seen dozens of couples check out a handful of wedding venues, pick one and then regret it soon after when they discover another which is even better! Whoops! And I can bet my last dollar you'd not want to make this rookie mistake! So how do you avoid this pitfall, in your quest for the perfect wedding venue?
By checking to see if you are considering:
---
Suggested read: 10 ideas to make your wedding ceremony more meaningful
---
1. A roomy fit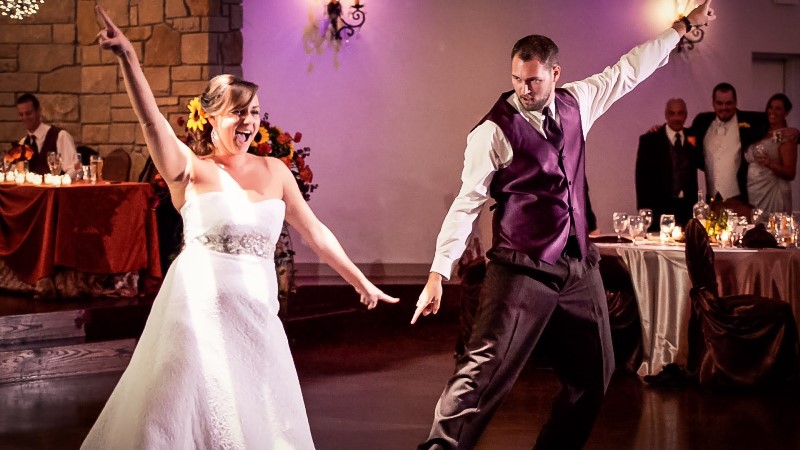 Image source: Google, copyright-free image under Creative Commons License
This might sound like such an obvious factor, but it isn't. A venue might look enormous when it's empty, but tables, chairs, a buffet, a bar, the band or DJ setup, the dance floor shall all occupy a lot of space. Not to mention your guests will need some elbow room. Even if you choose an outdoor site, you'll need ample room on the lawn, in the arboretum, or poolside. You could ask to check out the venue when another wedding set-up is ready, so you can get a fair idea. Of course, if you are picking a site that is not quite large, but has some sentimental value attached to it, you can always work backward and tailor-fit the number of guests to match up the space available. The crux of the matter is to sync your venue space with the guest-list!
2. Separate spaces for eating, drinking, and partying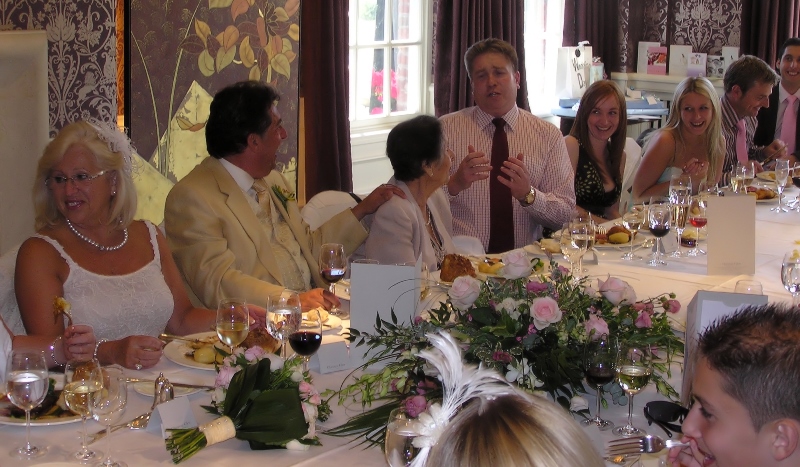 Image source: Google, copyright-free image under Creative Commons License
Another seemingly-blatant one on the list, this one too isn't quite an obvious consideration. Far too many weddings end up feeling cramped for the dancing sections are too small or the guests' view of the toast or the dance floor might be blocked by some column or obstruction! Ensure that there is ample room for all of the activities at the wedding and each area is suitably placed and structured so as to not compromise the party's flow! So don't jump at the first couple of affordable wedding venues you come across without considering all the important criteria!
3. Privacy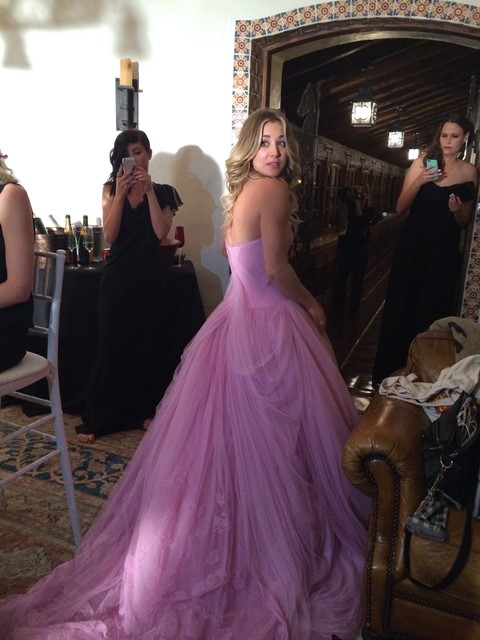 Image source: Google, copyright-free image under Creative Commons License
If you choose a public place, you might run the risk of strangers trespassing. However, being at an indoor venue does not guarantee privacy either. Banquet halls or hotels host more than one event at a time and you may always find a few unfamiliar faces at the wedding. Even when there are measures to ensure that this unwanted intrusion does not happen, you may hear karaoke-loving guests singing their hearts out to the sounds of Madonna through the walls or meet them over the hot-air dryers in the bathroom. To avoid such a situation, visit the venue on a dual-party night to see how the sounds carry through or if there are people problems. You may even want to schedule your wedding such that there isn't a loud, noisy or boisterous event next door.
---
Suggested read: 10 best wedding planning apps to make your wedding planning easy
---
4. Lighting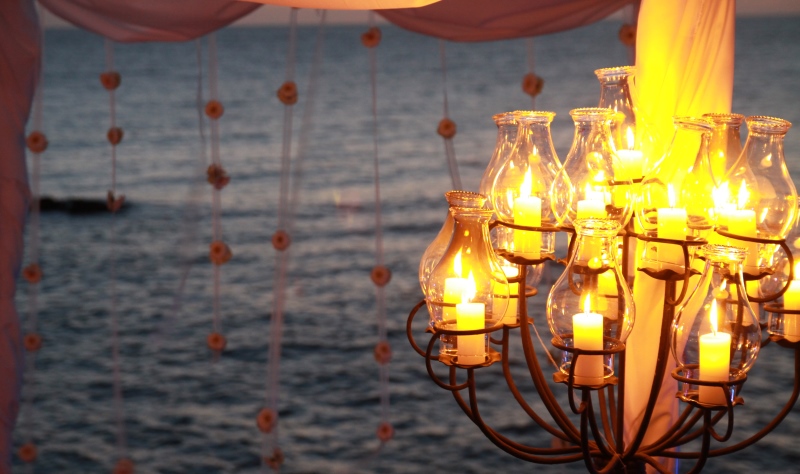 Image source: Google, copyright-free image under Creative Commons License
Visit your venue at the same time that a wedding is scheduled. You might not want to miss out on how the sunlight streams in through the floor-to-ceiling windows or how the place looks by candlelight or in personalized textural lighting! Lights make up for half the mood and ambience – so ensure that the lighting is apt for your wedding hour, controlled for the big entrance, luncheon/dinner, and the dancing!
5. View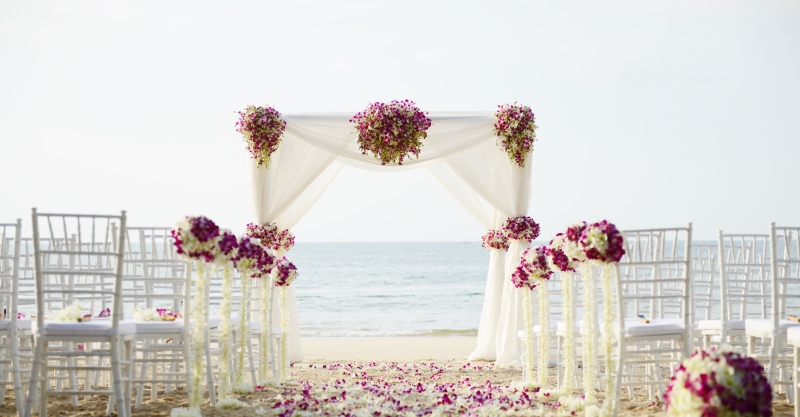 Image source: Shutterstock
If you are getting married outdoors, a view of the snow-capped mountains or the wavy steeds of the sea crashing at your guests' feet is always a delight. A view enhances the *feels* of the wedding and hence, are a must-consider factor on the list. If it is an indoor wedding, the décor and other architectural elements must be tastefully done so as to give your wedding venue that zing! An exquisite crystal chandelier, ice sculptures, period furniture, artwork, floral figurine arrangements are a few choices you can use! The list, of course, is endless.
6. Color
Image source: Google, copyright-free image under Creative Commons License
If you have a certain theme or color palette in mind for your party, make sure your wedding elements (walls, carpets, chairs, and curtains) not be of the same color. However, their hues should not clash or conflict with your theme either. Settle on complementing colors that blend with each other and give your wedding venue a radiant appearance.
7. Ample outlets
Be sure to take a thorough cruise around the room to see if it has lots of places to plug things in. It is a must-have for a wedding venue.
8. Good acoustics
Too echoey places might result in some undesirable reverb while wedding elements like thick carpeting may muffle sounds. So, ensure that you check the sound quality at the venue and tailor your music to the acoustic conditions.
9. Plenty of parking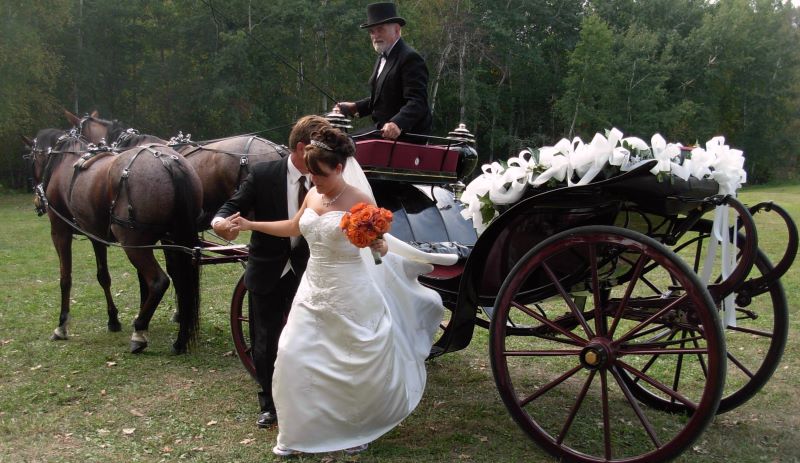 Image source: Google, copyright-free image under Creative Commons License
Ensure that there is ample parking space for your guests. If parking space is a problem, you might have to pool in extra time, money, and other resources to ply your guests to and from the wedding venue. And while a parking space might not necessarily be a deal-breaker to let go of a perfect wedding venue, re-budgeting a few things for finding a viable vehicular alternative for guests might become a priority for a 'no parking' venue!
So remember not to book the first inexpensive wedding venue without ticking off all of these above criteria. But, if the venue that your pulse-o-meter revs up for meets all of the above criteria, go ahead and book it.
Featured image source:  Shutterstock
Summary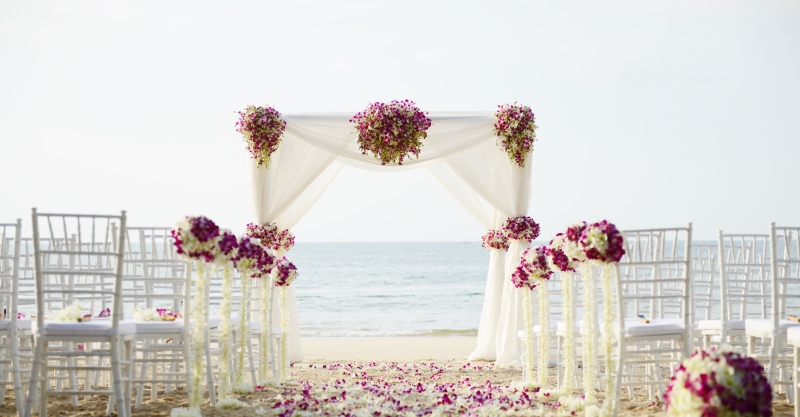 Article Name
How To Pick The Perfect Wedding Venue
Author
Description
Whether you're looking for affordable wedding venues or inexpensive wedding venues, here's how to find the venue that is just perfect for you!