There are some conversations that are so awkward that you wish the ground would open up and swallow you, just so you don't have to answer those god awful questions that parents or their kin pose at family dinners in front of a dozen other people.
These topics inevitably pop up at dinner tables, especially at festive meals where there are more people to ask you stupid questions which you don't want to answer. Well, we do our best to dodge them, and sometimes just try to live with them.
Here are a few examples of such topics we want to avoid like the plague, but unfortunately have to brave. All we can do is hope for the best and try not to lose our mind!
Happy dining, folks!
1. The Result Wala Topic
Dad: Arre beta, how was your result?
Me: Good.
Dad: Report card to batao (thinking he can show off my good grades – LOL DAD)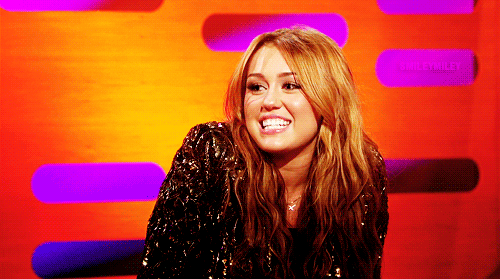 Image source: Tumblr
2. The Boyfriend Topic
Mom: You don't have a boyfriend, right?
Me: No.
Mom: Then who was the guy in the picture on your WhatsApp display?
Me: College friend hai.
*awkward smile*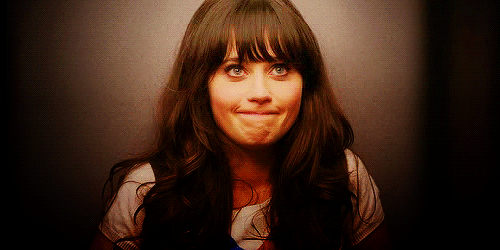 Image source: NewGirl
3. The Sanskaar Topic
Mom: Yeh kya pehna hai tumne?
Durr wali aunty: Haan beta, mumma is right. Yeh sab sabhya ladkiya nahi pehenti.
Me: Aunty, how does that blouse of yours stay on on that one teeny tiny flap behind, held with an underfed version of what we call 'buttons,' huh?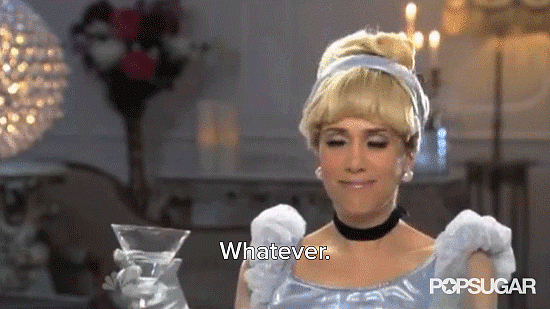 Image source: popsugar
4. The 'What Are You Doing With Your Life?' Topic
Uncle: Yeh Literature padh ke kya karoge? Teacher banna hai?
Me: Aren't you a 10th pass, uncle ji?
*awkward silence*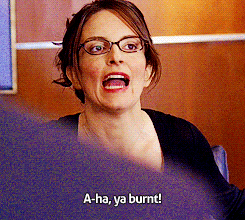 Image source: Tumblr
5. The Rishta Topic
Mom: Since you aren't seeing anyone…
Me: What?
Mom: Meena aunty's son just came back from America… He's a nice boy, well settled. Ek baar mil lo.
Me: Well…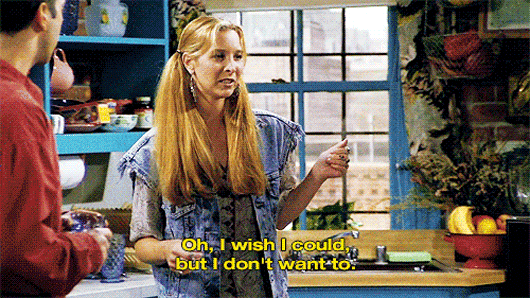 Image source: Giphy
---
Suggested read: Awesome ways to dodge your parents' questions
---
6. Weight Wala Topic
Aunty: Have you gained weight?
Me: Have you?
*no answer*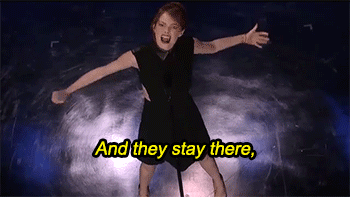 Image source: Giphy
7. Ex-Wala Topic
Dad: What happened to that girl you were dating last year?
Me: She got married.
Dad: Oh, to whom?
Me: Not me, obviously.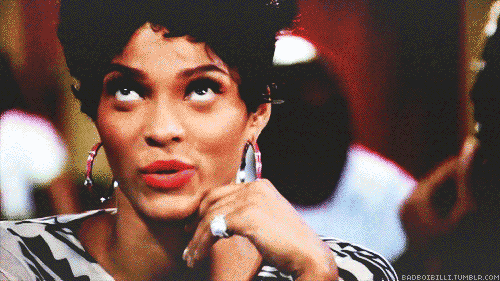 Image source: Giphy
8. Why No Friends Topic
Mom: Why don't you go out more often? Pura din online!
Dad: Exactly. You are always at home. Don't you have any friends?
Me: No.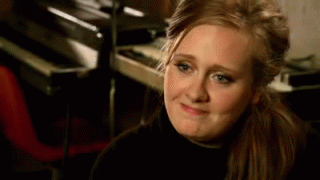 Image source: Gifsoup
9. The Drugs/Alcohol Wala Topic
Dad: Are you doing drugs?
Mom: Are you taking alcohol?
Me: Why? Do you want some?
*homeless in a minute*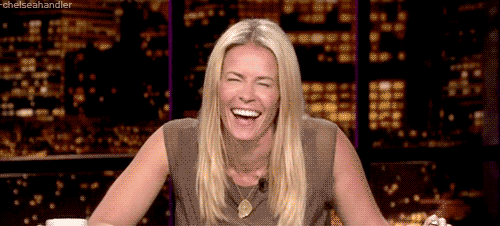 Image source: Tumblr
10. The Food Choices Wala Topic
Mom: Tum non-veg Monday aur Thursday ko nahi khate na?
Dad: Yes. We should respect our religion.
Me: No mom, I don't even like non-vegetarian food.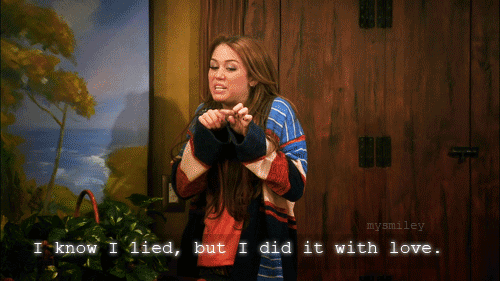 Image source: Giphy
11. The Salary Topic
Uncle: So beta, how much are you earning? My son is earning in over 5 digits now!
Me: That's nice uncle. That's what I earned two years ago. But I am sure he will get there. ☺
*suppressed smiles from parents*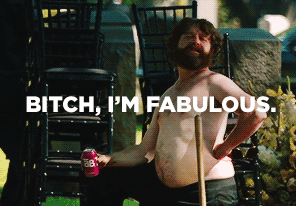 Image source: Tumblr
12. The Buy A House Topic
Dad: When are you going to buy a house? You are 25 now.
Me: As soon as I have 4 crores. Soooo… Any minute now, really.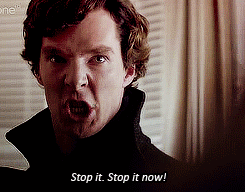 Image source: Tumblr
13. The Diet Topic
*me asking for a second helping*
Mom: Beta bas karo. Wazan badh jayega.
Aunty: Haan, phir koi ladka nahi milega *giggles loudly*
Me: *takes a huge helping while looking them in the eye*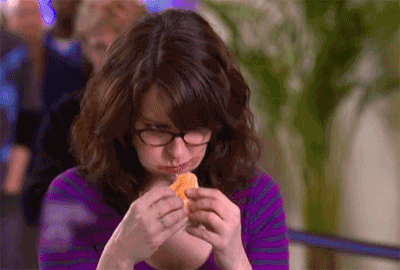 Image source: now-here-this-timeout
Ultimately, we love our family and there is only so much sass they can handle from us (wink, wink).
User discretion advised! Author not responsible for any damages to property or even life!
But yeah, go get 'em, tiger! 😉 😛
Featured image source: hercampus
Summary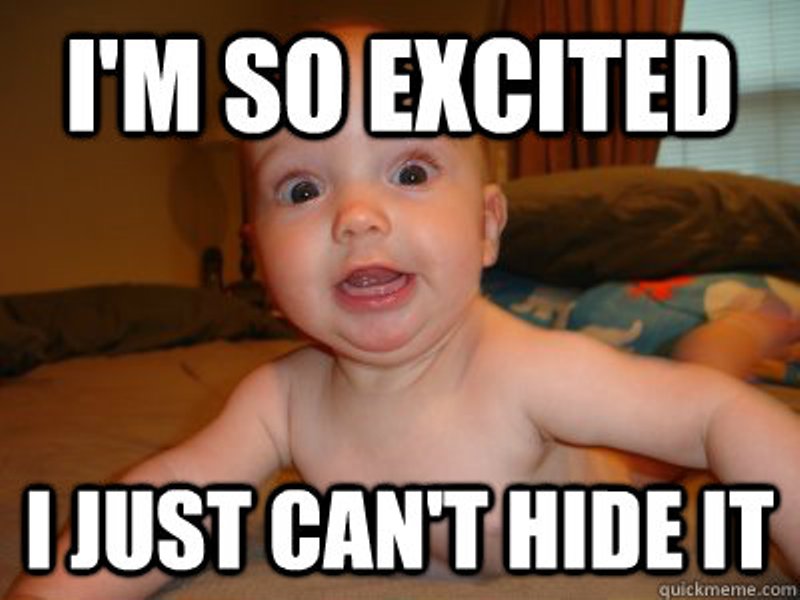 Article Name
13 Conversations With Family That Prove Certain Topics Should Be Banned At Family Dinners
Author
Description
Because your family doesn't know that dinner time = no talking!