Some love stories have that effect on people. One keeps reading it in persistent expectation for something to happen and then the author cruelly, with a startling turn of events, changes the entire plot! I, myself, have been a sucker for such stories and have had a love-hate relationship with such writers! But today, the tables seem to have turned! I am the one who has to conjure up tales that startle and amaze and leave the reader with a bittersweet feeling. Will I be able to that? That's a story in itself. And a long one too! But why would one bore oneself with a stretched account even though it may have a Sidney Sheldon-ish ending?! Time's too precious today and options are plenty! Here you can read 14 love stories in just over 2-minutes and still feel that a part of you was stirred, found and lost, or the other way round! That's the attempt! Hope you enjoy them.
---
Suggested read: 15 of the best love poems of all time that will melt your heart
---
P.S.: Micro-fiction is great but please don't swap volumes of great works for these, the way you swapped paper for Kindle! Try and keep a healthy balance!
Okay, here we go!
1.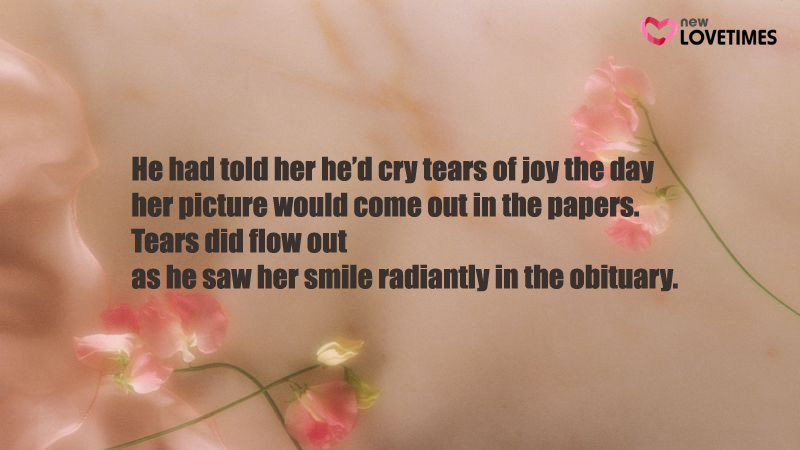 He had told her he'd cry tears of joy the day her picture would come out in the papers.
Tears did flow out
as he saw her smile radiantly in the obituary.
2.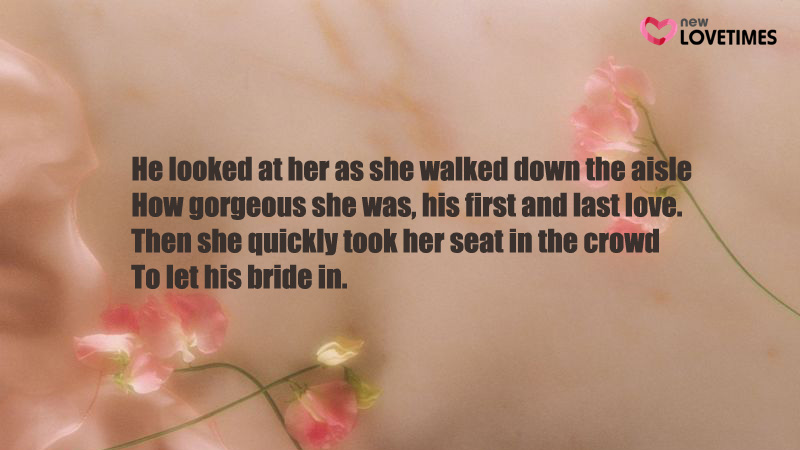 He looked at her as she walked down the aisle
How gorgeous she was, his first and last love.
Then she quickly took her seat in the crowd
To let his bride in.
3.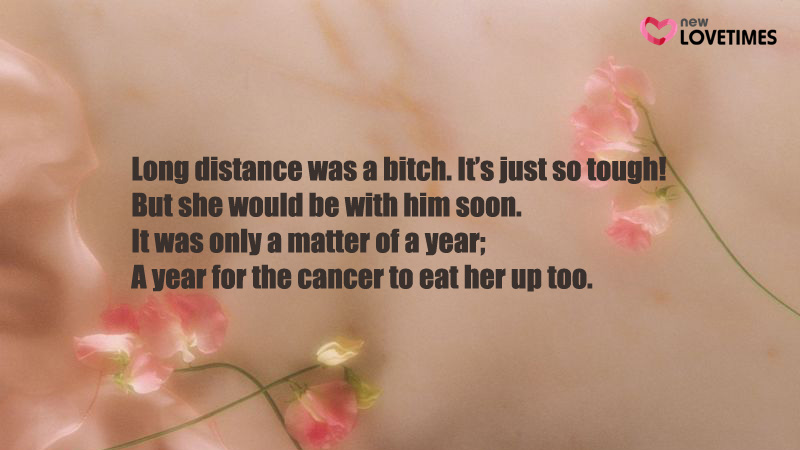 Long distance was a bitch. It's just so tough!
But she would be with him soon.
It was only a matter of a year;
A year for the cancer to eat her up too.
4.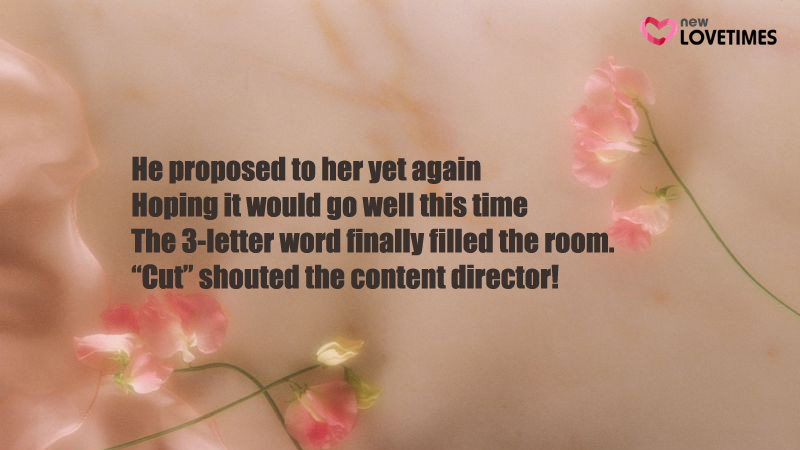 He proposed to her yet again
Hoping it would go well this time
The 3-letter word finally filled the room.
"Cut," shouted the content director!
5.
At sundown
While rest of the world switched the lights on
They switched it off.
Their bodies had discovered fire!
6.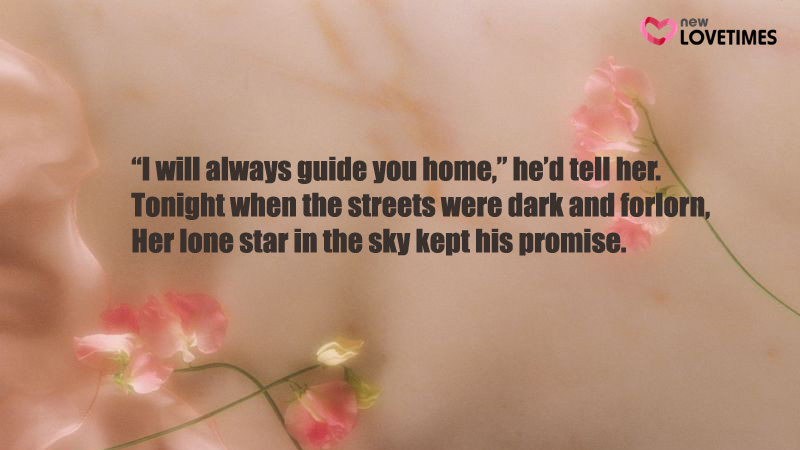 "I will always guide you home," he'd tell her.
Tonight when the streets were dark and forlorn,
Her lone star in the sky kept his promise.
7.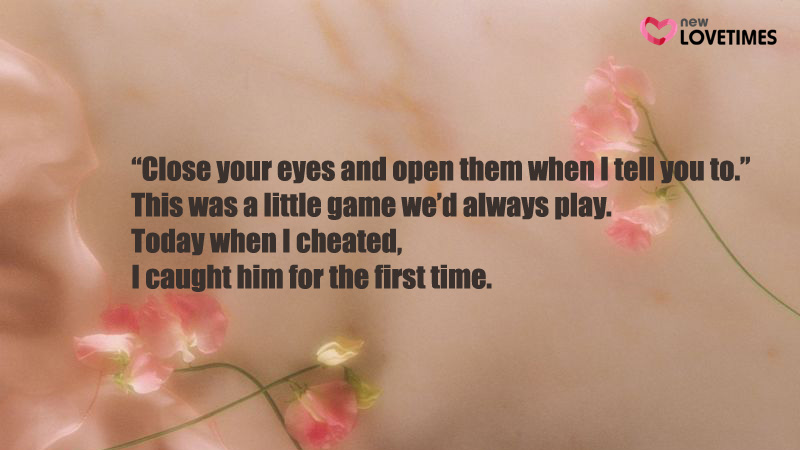 "Close your eyes and open them when I tell you to."
This was a little game we'd always play.
Today when I cheated,
I caught him for the first time.
8.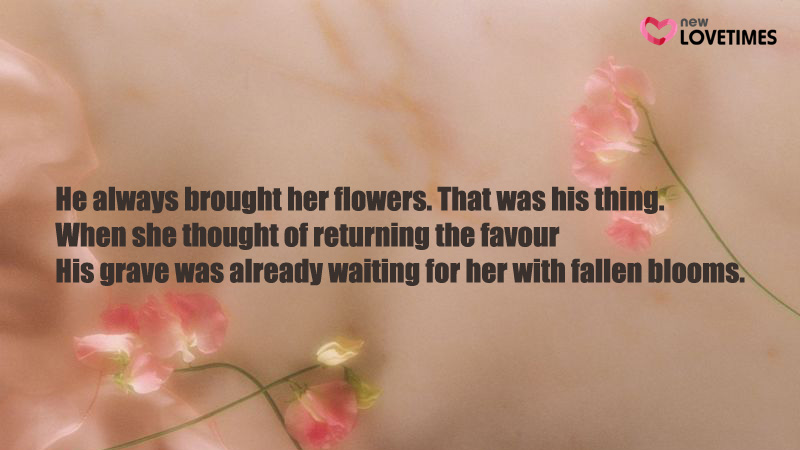 He always brought her flowers. That was his thing.
When she thought of returning the favor
His grave was already waiting for her with fallen blooms.
9.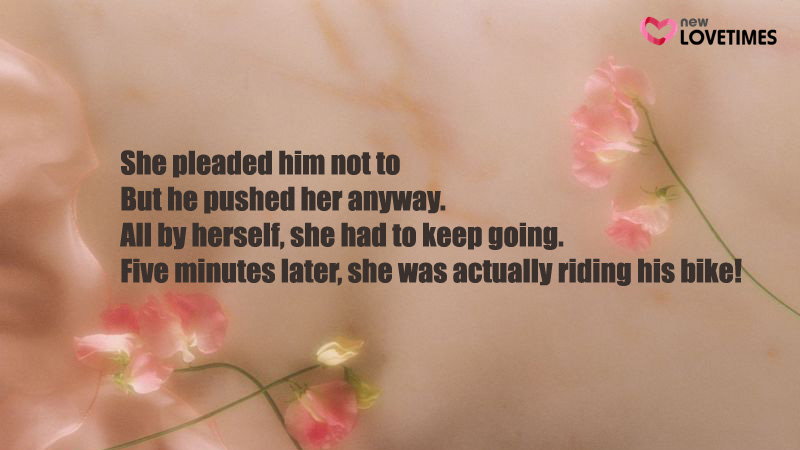 She pleaded him not to
But he pushed her anyway.
All by herself, she had to keep going.
Five minutes later, she was actually riding his bike!
10.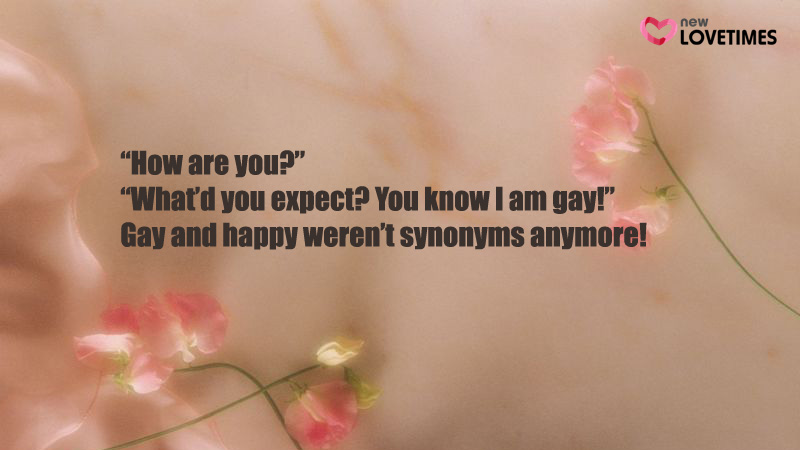 "How are you?"
"What'd you expect? You know I am gay!"
Gay and happy weren't synonyms anymore!
11.
He kicked her.
It wasn't the first time.
"All this will end soon," she would tell herself.
Her delivery was only a month away.
12.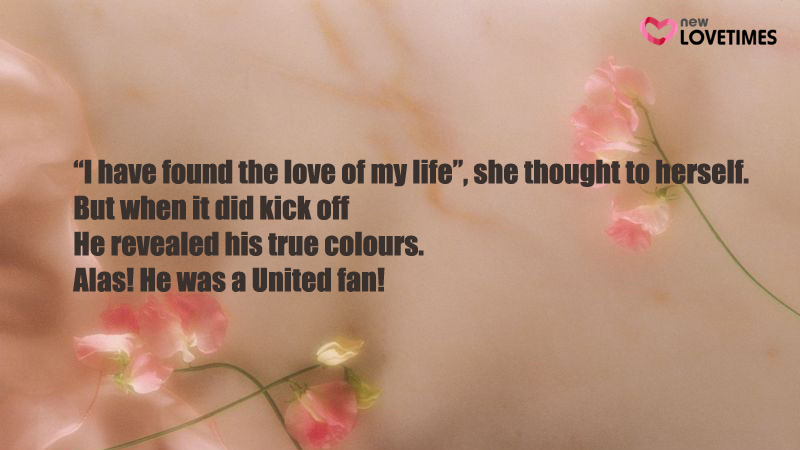 "I have found the love of my life," she thought to herself.
But when it did kick off
He revealed his true colors.
Alas! He was a United fan!
13.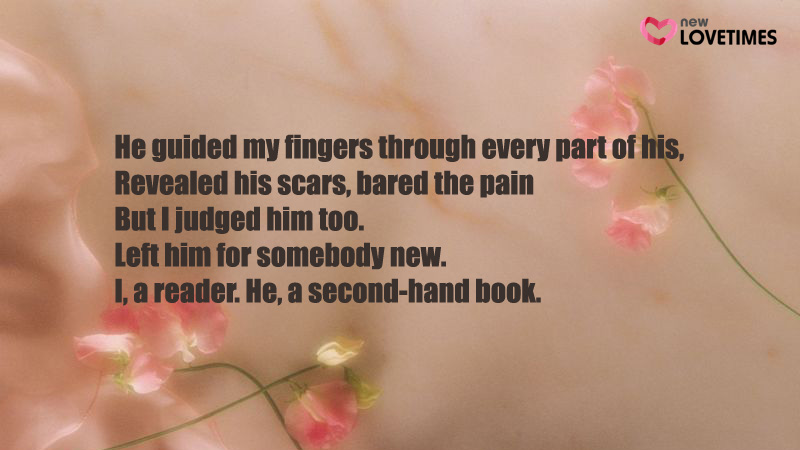 He guided my fingers through every part of his,
Revealed his scars, bared the pain
But I judged him too.
Left him for somebody new.
I, a reader. He, a second-hand book.
14.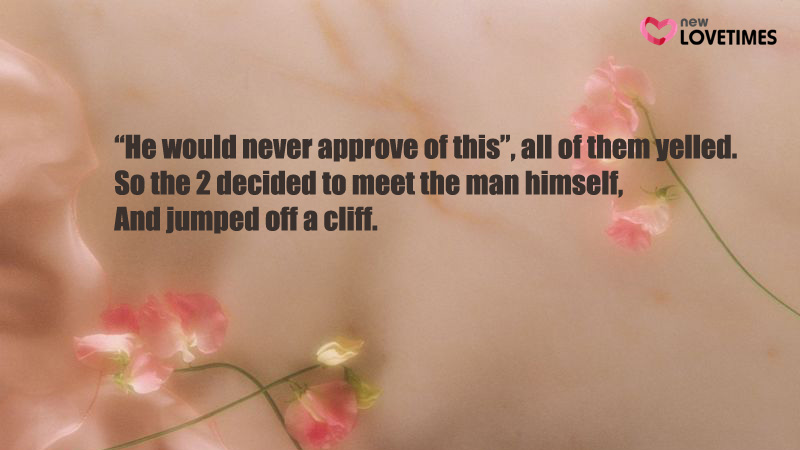 "He would never approve of this," all of them yelled.
So the 2 decided to meet the man himself,
And jumped off a cliff.
Since this is the first time we tried our hands on tiny tales, do let us know how you like them. By the way, we are churning out a new set soon! Stay tuned! ☺
Summary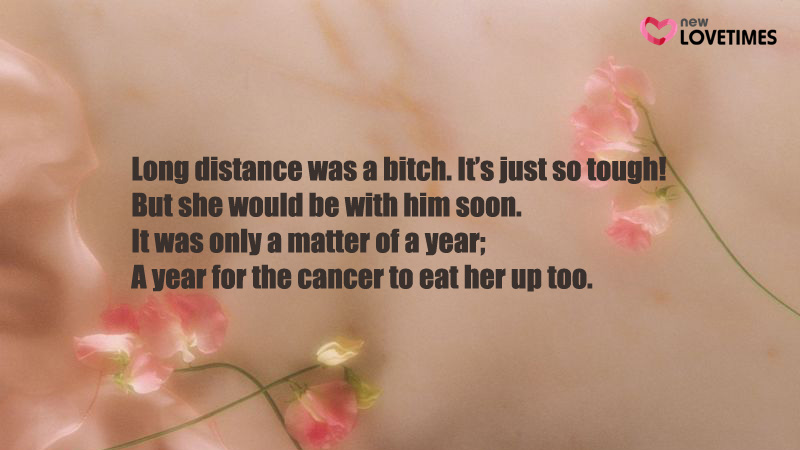 Article Name
14 2-line Love Stories That Will Make You Happy And Sad At The Same Time
Author
Description
Because some love stories breathe LOVE!