"At the touch of love, everyone becomes a poet"
Love has the power to make the world go round. Poets have always eternalized love because they have found a way of getting mushy and seeing more than what meets the eye. I often strum poems of my own, which has made me appreciate good love poems even more.
I have too many letters that are filled with snippets of poems about love and even now, when I re-read these poems, they make my heart hum again. If you too are a diehard romantic and you want to send romantic poems to your partner, I am going to give you a list of 15 of the best poems about love.
---
Suggested read: 20 Beau Taplin quotes that will make you fall in love… again!
---
Of course, you will find too many poems, but this is a handpicked list that is every near and dear to me. The best love poems are the ones that paint a picture where you can see yourself, and thus I have etched my memories in these pieces and made their lines my own. Will you walk with me and weave tales of your own? Let us fall in love again with these beautiful lines of love and heartache.
Image source: Google, copyright-free image under Creative Commons License
1. "The Paperback Princess" by Erin Hansen
The 20-year-old Australian is famous for strumming some of the most powerful poetry in the couplet style.
"She smelled of books and stories,
Of all the worlds she'd lived within,
As though the ink had left the pages
To find a new home in her skin
She didn't quite belong here
Lived a life within her head
Like she'd slipped out from the covers
Of a paperback instead,
And you'd see it in her eyes
That they were deeper than a well"
2. "Annabelle Lee" by Edgar Allan Poe
Edgar Allan Poe needs no introduction. We all know his excellence and this is another poem that proves the genius that he truly is. This is one of his last poems, which  will make you crave for the kind of love he expresses.
"But our love it was stronger by far than the love 
Of those who were older than we—
Of many far wiser than we-
And neither the angels in Heaven above,
Nor the demons down under the sea,
Can ever dissever my soul from the soul
Of the beautiful Annabel Lee:– "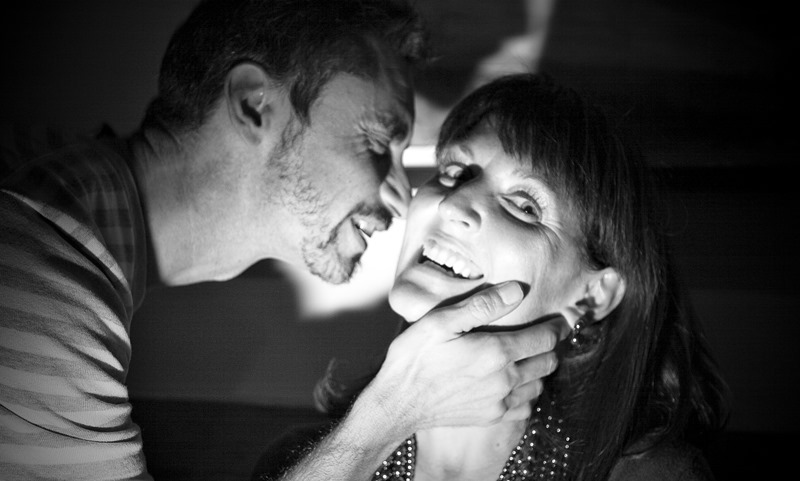 Image source: Google, copyright-free image under Creative Commons License
3. "Sonnet 116" by William Shakespeare
This maestro strums the perfect poem on love and no one can weave better magic than him.
"Love's not Time's fool,
Though rosy lips and cheeks
Within his bending sickle's compass come;
Love alters not with his brief hours and weeks,
But bears it out even to the edge of doom:
If this be error and upon me proved,
I never writ, nor no man ever loved."
4. "She Walks In Beauty" by Lord Byron
Read these opening lines of one of the most romantic poems of all time and it will leave you aching for a love so great.
"She walks in beauty, like the night
Of cloudless climes and starry skies;
And all that's best of dark and bright
Meet in her aspect and her eyes;
Thus mellowed to that tender light
Which heaven to gaudy day denies."
5. "The Good-Morrow" by John Donne
This poem was published in the book 'Songs and Sonnets' in 1633.
"My face in thine eye, thine in mine appears,
And true plain hearts do in the faces rest;
Where can we find two better hemispheres,
Without sharp north, without declining west?
Whatever dies, was not mixed equally;
If our two loves be one, or, thou and I
Love so alike, that none do slacken, none can die."
6. "Love's Philosophy" by Percy Shelley
No one makes love appear lovelier than Shelley. The imagery is flawless and perfect and it will remind you of your first kiss.
"See, the mountains kiss high heaven,
And the waves clasp one another;
No sister flower could be forgiven
If it disdained its brother;
And the sunlight clasps the earth,
And the moonbeams kiss the sea;–
What are all these kissings worth,
If thou kiss not me."
Image source: Google, copyright-free image under Creative Commons License
7. "Another Valentine" by Wendy Cope
If you love the charm of Valentine's Day, this is the perfect poem to believe.
"Today we are obliged to be romantic
And think of yet another valentine.
We know the rules and we are both pedantic:
Today's the day we have to be romantic.
Our love is old and sure, not new and frantic.
You know I'm yours and I know you are mine.
And saying that has made me feel romantic,
My dearest love, my darling valentine."
---
Suggested read: 25 cutesy quotes about first love to make you nostalgic
---
8. "Naked Human" by Christopher Poindexter
When you want to question love, this is the piece to read.
"Why me? I just don't understand it. Why the hell me?"
"What are you even saying? Why you? Are you mad? Why not you with you there are no reason needed, no details, no pictures I must paint to tell you how and why I am drawn to you.
I just am.
And that is the most electrifying kind of love.
Love with instinct."
9. W.B Yeats
The true God of romance has strummed the perfect poem.
"For he would be thinking of love
Till the stars had run away
And the shadows eaten the moon." 
10. Twenty Love Poems And A Song Of Despair by Pablo Neruda
Pablo remains the undisputed king when it comes to poetry and love.
"Here I love you and the horizon hides you in vain.
I love you still among these cold things.
Sometimes my kisses go on those heavy vessels
that cross the sea towards no arrival.
I see myself forgotten like those old anchors.
The piers sadden when the afternoon moors there. 
My life grows tired, hungry to no purpose.
I love what I do not have. You are so far.
My loathing wrestles with the slow twilights.
But night comes and starts to sing to me." 
Image source: Google, copyright-free image under Creative Commons License
11. "Soliloquy of the Solipsist, 1956" by Sylvia Plath
Her poetry often leaves you in tears but she can make broken look beautiful.
"I
Know you appear
Vivid at my side,
Denying you sprang out of my head,
Claiming you feel
Love fiery enough to prove flesh real,
Though it's quite clear
All your beauty, all your wit, is a gift, my dear,
From me."
12. Walt Whitman
He proves that you don't need too many words to express what you mean.
"Whoever you are, now I place my hand upon you
 That you may be my poem
 I whisper with my lips close to your ear
I have loved many women and men, but I love none better than you." 
13. "Outwitted" by Edwin Markham
"He drew a circle that shut me out-
Heretic, rebel, a thing to flout.
But love and I had the wit to win:
We drew a circle and took him in!"
Image source: Google, copyright-free image under Creative Commons License
14. Chasers of the Light: Poems from the Typewriter Series by Tyler Knott Gregson
From the man known as the typewriter poet, this is one piece particularly close to me.
"I love you,
in ways
you've never been
loved,
for reasons you've never been
told,
for longer than you think you
deserved
and with more
than you will ever know existed
inside
me." 
---
Suggested read: 20 Lang Leav quotes that will reinstate your faith in love
---
15. "Love & Misadventure" by Lang Leav
She is the new-age poetry goddess and makes people smile and weep together.
"A Stranger
There is a love I reminisce,
Like a seed
I've never sown.
Or lips that I'm yet to kiss,
and eyes
not met my own.
Hands that wrap around my wrists,
and arms
that feel like home.
I wonder how it is I miss,
these things
I've never known." 
These are 15 of the top poems about love that I love, and each one of them must leave an ache in your heart. I have offered a blend of old romantic writers from the Elizabethan era and modern poets who have managed to carve a niche for themselves.
Regardless of the age of poem, it is the eternal appeal of the content that truly stays. Which of these love poems seems to be the best for you? What memories did they evoke for you? I'd love to hear from you!
Featured image source: Google, copyright-free image under Creative Commons License
Summary
Article Name
15 Poems About Love That Will Make You Cherish Your Partner More
Author
Description
Poems have a way of expressing the depth of feeling, emotion, in just a few words. It's true for poems about love as well. Take a look 15 romantic ones.