Be a man? Vito Corleone, you must have never been on a date!
To all the feminists out there about to pull out their guns, let me tell you that a woman can make a man feel as uncertain and self-doubting as hell! This starts the day he asks her out.
Is she interested?
Is this too soon?
Does she feel a different kind of love (brotherly being the worst) towards me?
Should I listen to the 'Captain' who said, "Language was invented for one reason boys – to woo women!" and use impeccable English?
Or will that just make it easier for her to 'Shakespeare zone' me?
---
Suggested read: 15 women reveal their dating deal breakers
---
Too many questions, too little time! Once he musters the courage to ask you on a date, he realizes that he has just opened up the Pandora's Box to hell!  His insecurities and troubles have just begun! So what are these anxieties he's battling to organize a 'Date to Remember'? Let's have a look!
1. Place picker!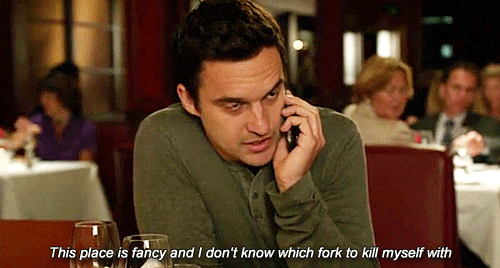 Image source: Tumblr
Because he has spent most of his weekends in a sports bar getting wasted, he is more than likely to suck at choosing the right place (or at least that's what he thinks!). He now begins overanalyzing each restaurant in town, trying to determine the aesthetic quality by the name of each place. So, if the place is called "Fu King Chinese," he is not taking you there! 😉
He is also feeling insecure about the food that the joint offers. The worst thing that can happen to him is you not liking the food (big deal!). So, he may make a few rounds to some restaurants a week before the 'Date Night,' and taste each item! The only thing that can be worse than this is for you to die of food poisoning on the date! In case he takes you to his favourite café and you hate it there, you guys stand no chance whatsoever! That's pretty scary!
2. Too posh to wash!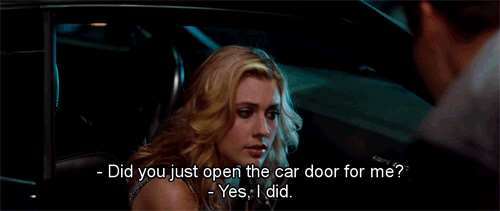 Image source: Tumblr
Now that he has finalized the restaurant (hallelujah!), he is feeling insecure about picking you up in his garbage can, aka car! While 20 percent of the men treat their cars like their babes and wash them every weekend, others treat their cars like their babes as well, but prefer them 'dirty'! 😉 Since the guy we are talking about falls in the latter 80 percent, he has some major cleaning up to do. The whole time, he will never stop worrying about whether your dress gets smeared by a Snickers bar or a stray greasy fry that was peek-a-booing in some corner of the seat!
3. Trick or treat?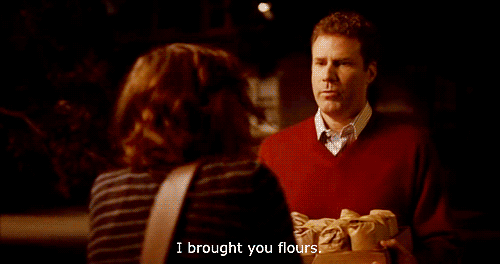 Image source: Giphy
Flowers or candy? Candy or flowers? This is the million dollar question for him at the moment. He has already spoken to his 'girls who are friends' about which is a better option on the first date. He also googles to find if any have a sexual hint to them that will convey that he is a big time pervert with only one thing on his mind! Since his girlfriend is on a never-ending diet (which basically means she eats nothing. So, why bother so much about the restaurant!!!), he chooses flowers. Now the question that bugs him is the color of the flowers. Is red too cliché? Does yellow mean I fear commitment?!! And the saga continues!
4. Right 'shirt' calculator!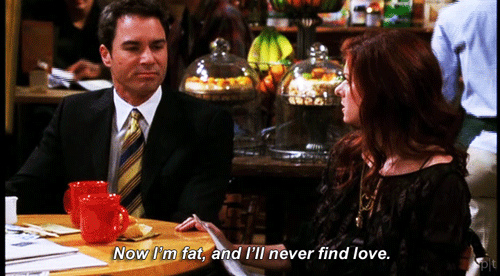 Image source: Tumblr
An oversized sweatshirt and a jumper with a hoodie are definitely not going to work tonight. Wearing a pair of blue denims and some good shoes isn't a problem. The issue is with the shirt! Screwing that up will mean THE END! Since he doesn't want the end credits to roll just yet, he has to choose something safe yet not boring! Wearing something new sounds pretty scary because it may tear suddenly or puff up in the wrong places!
He is also feeling insecure about his department down under: his underwear! What if he gets lucky on the first night and you find him in a Mickey Mouse bloomer!
5. Less is more?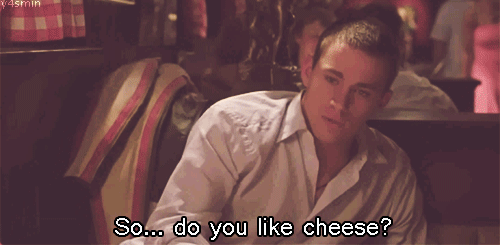 Image source: Giphy
When the conversation starts, he wants it to be sexy by keeping it as real as possible. (He just read that in some stupid quote!) He knows he should not go on blabbering, yet at the same time he doesn't want to speak so little that you feel he is uninterested. He has probably read up on all of the valuable tips that he could find about dating you with the help of your sun sign! For dealing with insecurity, he will keep asking you about your favorite books, though he already knows about them since he's been stalking you on Goodreads!
6. Talk 'nerdy' to me!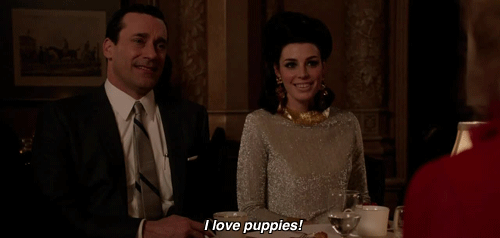 Image source: Tumblr
Now that he has exhausted his questions on your favorite things, (he even asked you about your favorite actor in a negative role!) some 'real' talking has to commence! So what should he talk about? Donald Trump? Global warming? Climate change? The Kardashians? See, the last thing that he wants you to think of him is that he is pretentious. Worse scenario: You both fight over whether McDonald's is better than KFC! Now all of a sudden even the dumbest topics have their set of pros and cons! A 'there is a nip in the air' conversation is as old as once upon a time! Talking TV means he is a couch potato! Basically he can't talk about anything and is going to die all alone!
7. 'Sweat'shirt!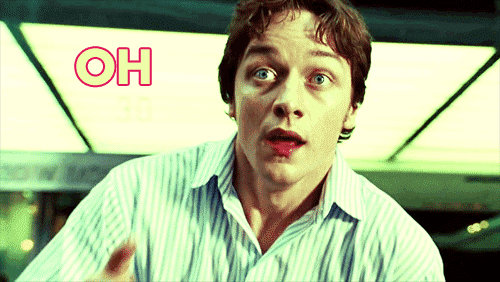 Image source: Tumblr
With all that insecurity brimming up, he will start sweating profusely like a pig! It's that moment in the date where he is not supposed to move his arms beyond his elbows! 'Has she figured it out or hasn't she?' He is not even listening to you now because his panic mode is on.
---
Suggested read: 10 tips for dating someone who's totally out of your league
---
8. Judge Judy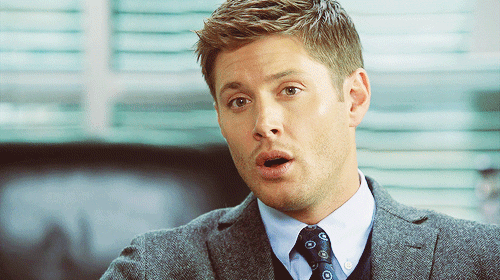 Image source: Tumblr
"I opened my heart to you and you judged me?" Aww, my cry-baby! But that's the whole point about going on a date with someone, right? To judge them? To rip them apart, and critique everything about them part by part? Goddammit! Dating sucks, man!
9. Drink and drive (her away!)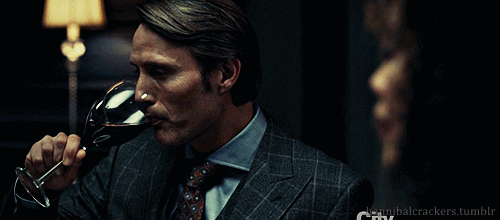 Image source: Tumblr
"How much is too much when it comes to drinking? Is two pegs a lot?! Or is she just waiting for me to order another round? If I don't, will she think I am lame? If I do, will she think I drink like a fish? Also, I will be driving her home, so I should not drink. But will she find me nerdy and lacking the daredevil spirit? What the hell does she want from me? I want to go to mommy!!!"
10. Eat to 'leave'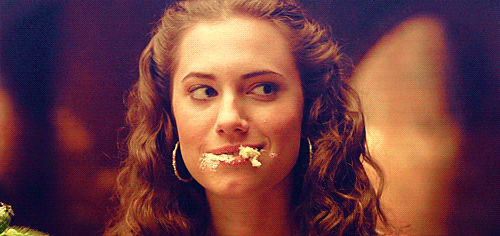 Image source: diplomunion
What you order will also be judged, but for the process of further judging himself. Confused? Well, it's like 20 million tabs, open at the same time, in his head! If you order a salad:
Is she not hungry?
She doesn't like this place?
So she's been here before?
With whom?
Oh! Crap! MAYBE SHE JUST WANTs TO GOBBLE THAT DOWN AND LEAVE!
11. "What's on your mind?"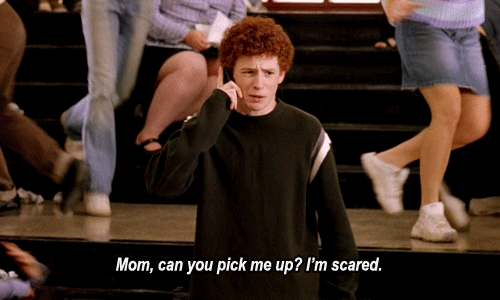 Image source: confessionsofabookgeek
While you eat your Caesar salad, more thoughts are popping up in his head. "Does she think I am being humble and nice to the waiters or am I coming off more like a nerdy Pop?!" "Did she like the joke I cracked about the 'smoking pot' in which my Japanese dish was boiling? Is she into puns?" Oh lord, kill me now, PLEASE!
12. Kiss me not!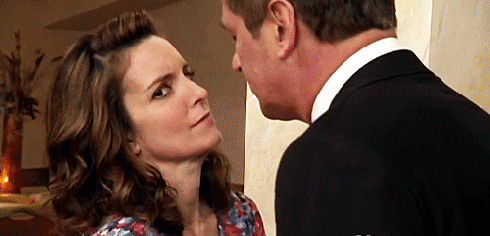 Image source: Tumblr
Now that the traumatizing (for him because he thinks it was so for you!) 3-hour affair is over, and both of you are standing at your door, are you expecting a goodnight kiss? Oh God almighty! Why doesn't Google have an answer to what a woman wants?!! Well, because Google's 'man's' best friend, not a woman's. Should have thought of that sooner!
13. 'Deal' with a kiss!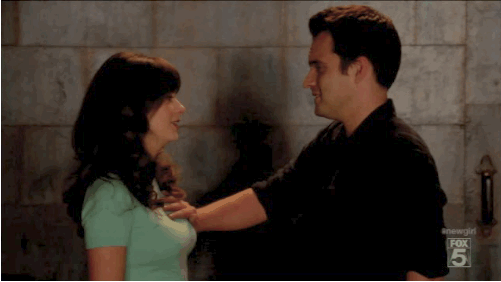 Image source: Tumblr
If it is a "yes" to a kiss, should it be on one of the cheeks, on the forehead (Daddy cool!) or the lips?! Does he hold you by your hips or your face? Does he breathe in or out? Should he close his eyes or keep them wide open? Is some tongue action allowed on the first kiss? Wish he could just ask you!
---
Suggested read: 10 crucial rules for dating your friend's ex
---
14. Have a good 'knife'! See you 'spoon'!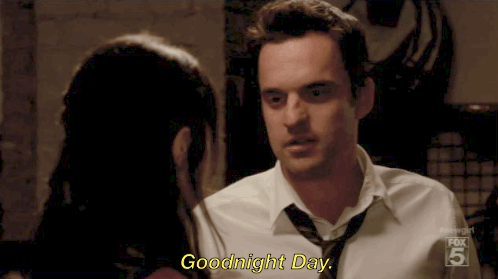 Image source: Tumblr
Well, 'fork' off already!!!
Now, he can't just let you go, because he needs to fix the next appointment. Even if he has struggled through this date, he feels he is getting the hang of it and can mend the situation in the next round. As soon he decides this, his queries haunt him again. Movie date? Your place or mine? Does movie mean something more? Well, is she even on the same page?!
If this has been your dating history so far, boy, you need some serious dating advice. Well, you have landed at the right place! Subscribe to our newsletter and brace yourself: dating tips are coming! 😉
Featured image source: Tumblr
Summary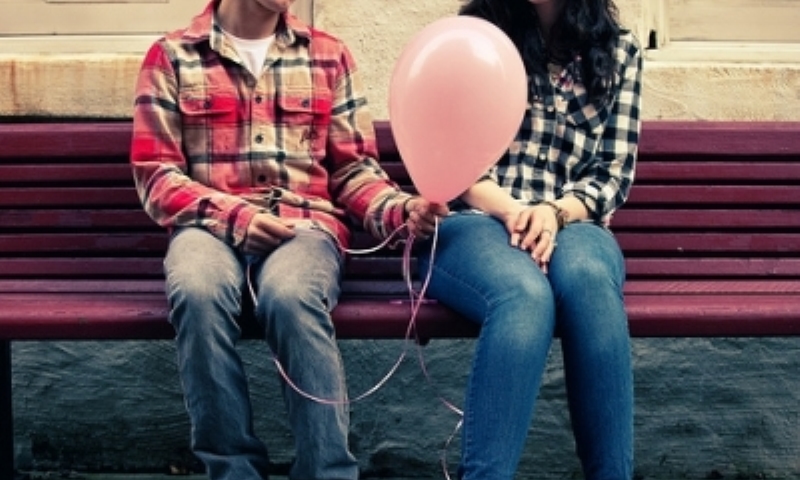 Article Name
14 Dating Things That Leave Men Feeling Insecure
Author
Description
It's not just women who feel insecure when it comes to dating. These dating things leave many a man feeling insecure and unsure about himself.