So girlfriend, you have fallen in love. At least, you think you have fallen in love and it is simply the best feeling. Everything seems to be different, you are crazy about this boy, and he is crazy about you – and anyone who gives you any kind of first boyfriend advice seems to be your enemy and you want to just be the way you are.
Oh so natural!
There are so many things that you need to keep in mind when you are dating someone for the first time. First, you have never done this before, and this is not territory that you are familiar with. Second, you don't even know what love means, so it's hard to really know if you are in love or not. Lastly, it is definitely possible that your head is full of the stuff that you see in the movies and you think everything is going to be perfect all the time.
---
Suggested read: The 20 most beautiful firsts in a relationship
---
It's important to keep in mind that your first relationship will form the basis for future relationships. You are never going to be able to forget your first boyfriend and it's important to take the lessons you learned from your first relationship into your future ones.
We are here to come to your rescue by giving you a few dos and don'ts with your first boyfriend.
1. Do seek happiness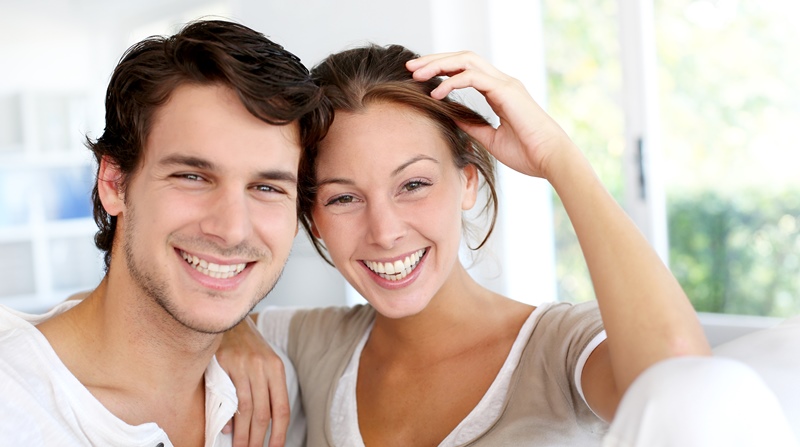 Image source: Shutterstock
You did not get into the relationship only to make him happy; you deserve happiness from the relationship too. Of course, you need to make him happy as well, but only when he makes you feel the same way. As women, we tend to think that our job is only to ensure that the man is happy, and that is supposed to bring us happiness – that is not mutual love – it is a one-sided relationship.
If you are not happy as a person after you have gotten into this relationship, then you really need to ensure that something in the relationship changes or you leave it all together.
2. Do understand that not all relationships end well
We get it that it is your first relationship and you are willing to do anything to make it last. In this process, it is most likely that you will lose yourself a bit in the relationship and do just about anything to ensure that it survives. We urge you to accept the fact that not all relationships are meant to last and to accept that your first relationship may not be your forever love.
At this point, you will really have to understand that love is NOT a lost cause, but it is just this one particular relationship that didn't end too well for you.
3. Do demand respect and give your boyfriend the same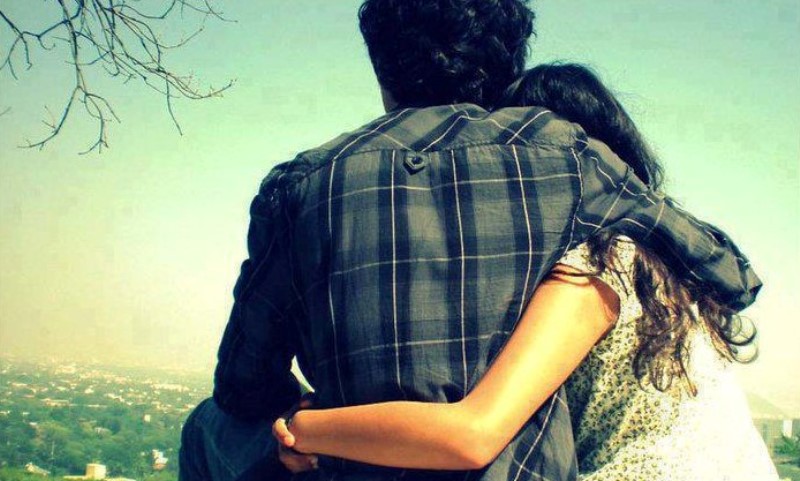 Image source: Google, copyright-free image under Creative Commons License
This is the best first boyfriend advice anyone can give you. You need to be respected and respectful in any relationship. It could be treating each other right in bed, or in front of friends and loved ones, or just during a general conversation or even a fight. Ensure that there is a line that you draw and neither of you is allowed to cross that line. If you do not do it in your first relationship and he manages to get the better of you, your confidence might be lowered in your future relationships.
This is not just a piece of boyfriend advice or one of those dating tips that everyone is going to give you. It is just a lesson for life that you should always carry with you.
4. Do accept his flaws
Neither of you is perfect and both of you know that. You need to understand that your boyfriend is not going to be a superman who is going to be strong, sensitive, and everything else that you would like in an ideal boyfriend. While he is going to accept you for who you are, you will have to too! For instance, if he is a little irritable, then try to be a lot calmer with him, or if he is really lazy, then try to motivate him instead of picking fights and eventually ending the relationship.
You will have to accept the fact that perfection is a fallacy and when you fall in love with the flaws or figure out a way to deal with them, you are going to be in a much better place with your boyfriend.
---
Suggested read: 12 important love lessons only your first love teaches you
---
5. Do give him his space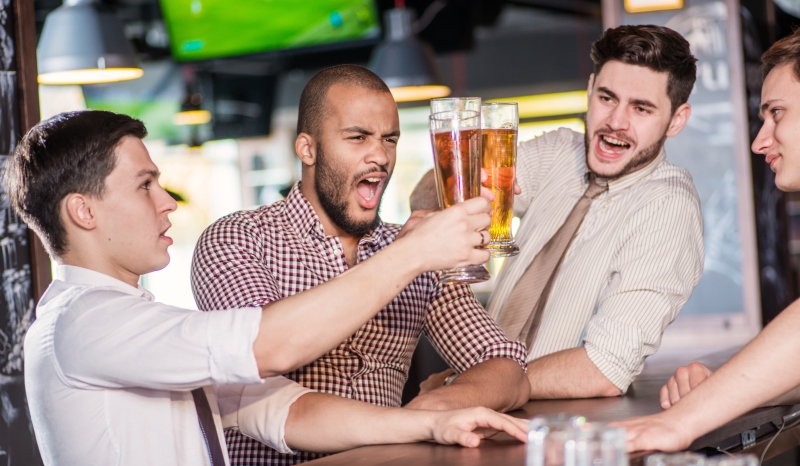 Image source: Shutterstock
We know that you are in your first relationship and this seems like it is the best thing ever. You cannot get enough of him, you want to be with him at all times, or you are texting him when he is not around. That is a wrong move. Men tend to need more space than we do, and when they do not get it, they might start feeling a bit suffocated. This might lead to a breakup even before things begin to blossom. If he needs his boy time, or wants to hang out with his friends without you, just let him.
You will see a much happier boyfriend when he comes back to you. He is going to love you for being so understanding.
6. Don't be paranoid
Yes, we understand that your first relationship might bring about some unfamiliar feelings. He might be treating you so well that it is all overwhelming and you really do not know how to deal with it, but letting your paranoia getting the better of you is not the best way to deal with it. Trust your boyfriend and he is not going to let you down.
You can share what you are feeling with him, but ensure that you do not freak him out. Make him understand that you have never done this before, that he should help you feel comfortable with everything.
7. Don't pick unnecessary fights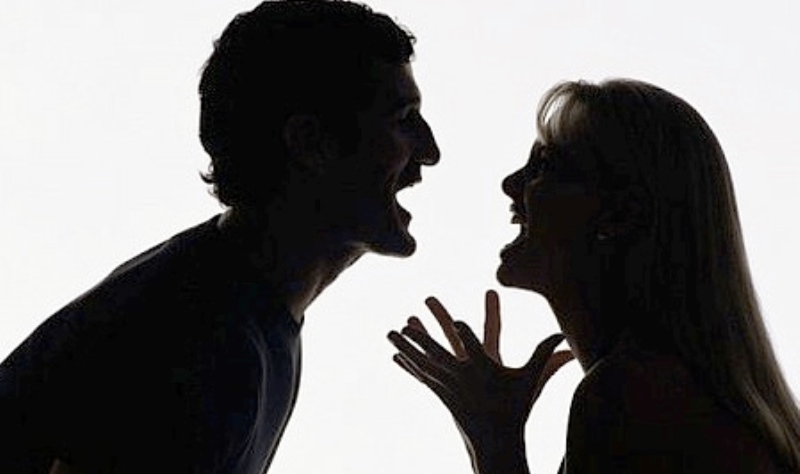 Image source: Google, copyright-free image under Creative Commons License
Women can be finicky and particular about many things, and since you have never been in a relationship before, you might not have had to accommodate anyone's habits or behaviors before. No matter how particular you are, try to not pick fights with your man for nothing. He might have broken your coffee mug, or dogeared a page in your favorite novel to mark a page – learn to let the small things go.
This is not only first boyfriend advice, but also useful for all future relationships as well.
8. Don't ditch your friends and family all the time for him
You might want to be with him all 24 hours of the day – but you have a life too apart from him and the relationship. While there are going to be some changes in your life when you get into a relationship, don't let the changes take over your life.
Ensure that you are giving your friends, family, and all your loved ones enough time and attention for them to not feel left out. When you end up fighting with your boyfriend, these are the people who are going to ensure that you are emotionally sound.
9. Don't compare your relationship to other relationships
Your best friend might have been dating for a while now, and now you are too, but relationships are not a competition. You need to understand that all relationships are going to have their own ups and downs. The best dating advice that anyone can give you is to not expect your boyfriend to be someone else. He is going to do things to make you happy, and that is what matters.
When you start to compare relationships, there is a good chance that he is going to get fed up and actually leave.
---
Suggested read: The perfect way to end a first date
---
10. Don't make your life public
Image source: Google, copyright-free image under Creative Commons License
Your relationship is yours, not the muse of everyone on your Facebook friend list, or your Twitter or Instagram followers. Do not over-share on social media and make a fool out of yourself in everyone's eyes. Keep things private and ensure that you do not involve other people to the point where they start to get a say in your relationship.
Once there are too many people involved, that is the beginning of the end of your relationship. You really can kiss it goodbye after.
This is your first relationship and we understand that you want to go all out with it, but statistics have it that most first relationships don't last. Here is one of the most important pieces of dating advice – there is a good chance that you might get hurt, and you will have to be ready to face it when the time comes. If you can follow this much, you are going to be just fine in any relationship you get into.
Do not regret the first relationship. It definitely will make you a better person overall.
Featured image source: Shutterstock
Summary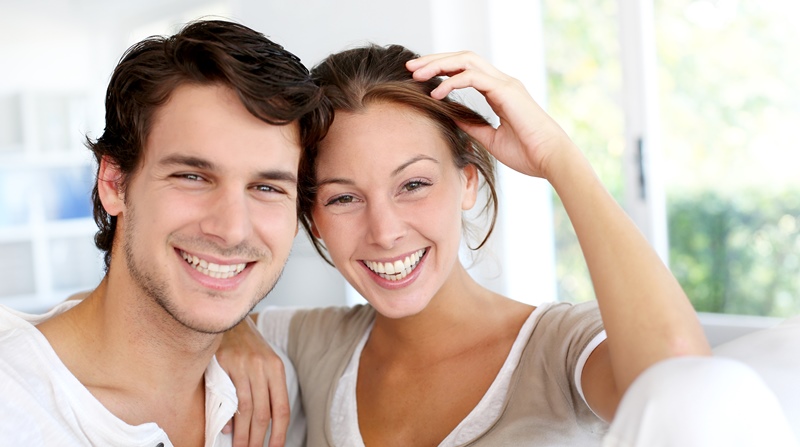 Article Name
First Boyfriend Advice: 10 Essential Dos And Don'ts
Author
Description
#FirstRelationship All the first boyfriend advice you'll need to survive your first relationship.