To love someone is to lay bare one's heart to them, and in doing so, throw oneself in the most vulnerable of positions anyone can ever be in! To be loved, on the contrary, is something only the lucky ones hold sway over. For the rest of us, there are unrequited love poems to write or recite! Life is not a Nicholas Sparks movie, where in the end, everything works out well for everybody! Happily ever afters are rare. Very rare. I learnt this terrible truth the hard way, and chances are you are skimming over this because you have had a similar experience. Yes, souls like ours think that love can be a delicious experience, an ecstasy. We are willing to give them our all. And in our trance, forget to notice if they are even prepared to reciprocate, prepared for the storm to sweep them away too!
Image source: Flickr
Unreciprocated love is the most bleak and wild aches that seeps into our bones and tears us from within. And when we cannot save ourselves from ourselves (our 'demons' as we fondly refer to them), we turn to unrequited love poems not only because they resonate with what's going on within us, but also coz it's easier to sleep at night when you know you are not the only one going through hell. Vikram Seth (who also features on our list of unrequited love poems) once wrote a comforting verse called "All of You Who Sleep Tonight". I would love to have you thumb through that before getting on with the list! Here it is!
All you who sleep tonight
Far from the ones you love,
No hand to left or right
And emptiness above –
Know that you aren't alone
The whole world shares your tears,
Some for two nights or one,
And some for all their years. 
---
Suggested read: 15 of the best love poems of all time that will melt your heart
---
1. "The More Loving One" by W.H. Auden
Looking up at the stars, I know quite well
That, for all they care, I can go to hell,
But on earth indifference is the least
We have to dread from man or beast.
How should we like it were stars to burn
With a passion for us we could not return?
If equal affection cannot be,
Let the more loving one be me.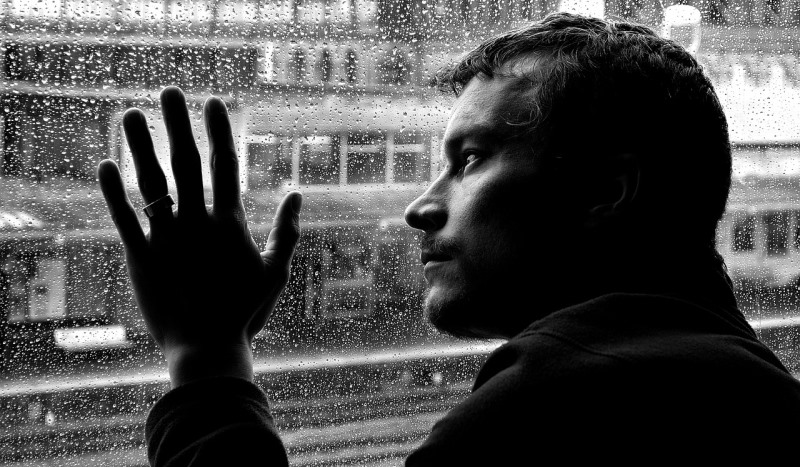 Image source: Pixabay, under Creative Commons License
2. "Never Give All the Heart" by W.B. Yeats
Never give all the heart, for love
Will hardly seem worth thinking of
To passionate women if it seem
Certain, and they never dream
That it fades out from kiss to kiss;
For everything that's lovely is
But a brief, dreamy, kind delight.
O never give the heart outright,
For they, for all smooth lips can say,
Have given their hearts up to the play.
And who could play it well enough
If deaf and dumb and blind with love?
He that made this knows all the cost,
For he gave all his heart and lost.
3. "Love's Secret" by William Blake
Never seek to tell thy love,  
Love that never told can be;  
For the gentle wind doth move  
Silently, invisibly.  
I told my love, I told my love,
I told her all my heart,  
Trembling, cold, in ghastly fears.  
Ah! She did depart!  
Soon after she was gone from me,  
A traveller came by,
Silently, invisibly:  
He took her with a sigh.
4. "I Am Not Yours" by Sara Teasdale
I am not yours, not lost in you,
Not lost, although I long to be
Lost as a candle lit at noon,
Lost as a snowflake in the sea.
You love me, and I find you still
A spirit beautiful and bright,
Yet I am I, who long to be
Lost as a light is lost in light.
Oh plunge me deep in love—put out
My senses, leave me deaf and blind,
Swept by the tempest of your love,
A taper in a rushing wind.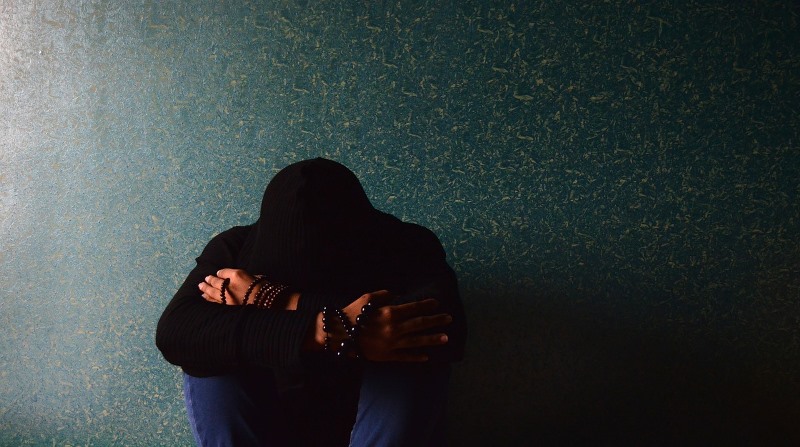 Image source: Pixabay, under Creative Commons License
5. "One Art" by Elizabeth Bishop 
The art of losing isn't hard to master;
so many things seem filled with the intent
to be lost that their loss is no disaster.
I lost two cities, lovely ones. And, vaster,
some realms I owned, two rivers, a continent.
I miss them, but it wasn't a disaster.
—Even losing you (the joking voice, a gesture
I love) I shan't have lied. It's evident
the art of losing's not too hard to master
though it may look like (Write it!) like disaster.
6. "Choice" by Angela Morgan
I'd rather have the theme of you 
To thread my nights and days,
I'd rather have the dream of you
With faint stars glowing,
I'd rather have the want of you,
The rich, elusive taunt of you
Forever and forever and forever unconfessed
Than claim the alien comfort
Of any other's breast.

O lover! O my lover,
That this should come to me!
I'd rather have the hope of you,
Ah, Love, I'd rather grope for you
Within the great abyss
Than claim another's kiss-
Alone I'd rather go my way
Throughout eternity.
7. "Ebb" by Edna Saint Vincent Millay
I know what my heart is like
Since your love died:
It is like a hollow ledge
Holding a little pool
Left there by the tide,
A little tepid pool,
Drying inward from the edge.
---
Suggested read: The best love poems that depict your relationship
---
8. "Precious Memories" by Alora M. Knight
I will take those precious memories
And frame them with my love,
Then hang them in the hallways of my heart.
I hope the fond remembrance
Of the joys that once were shared
Will overcome the tears that want to start.
Looking back, I sometimes wonder
If there were things I should have changed,
A hurt that even now I might appease.
Has it all been taken from me?
No, time has shown a tender mercy
For I still have my precious memories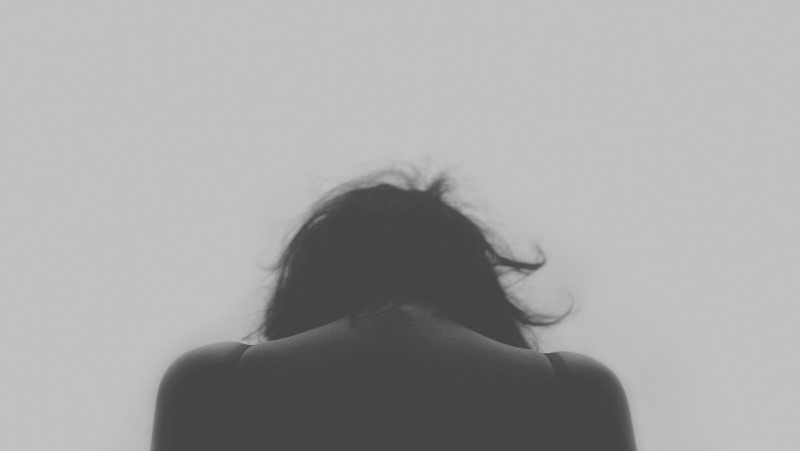 Image source: Pixabay, under Creative Commons License
9. "A Fire in You" by Beau Taplin
One day,
whether you are 14, 28 or 65,
you will stumble upon someone
who will start a fire in you that cannot die.
However, the saddest, most awful
truth you will ever come to find––
is they are not always
with whom we spend our lives
10. "Yours and Mine" by Alice Fulton
Through your lens the sequoia swallowed me   
like a dryad.
The camera flashed
& forgot.
I, on the other hand,
must practice my absent-mindedness,
memory being awkward as a touch   
that goes unloved.
Lately your eyes have shutdown to a shade
more durable than skin's.
I know you love distance, how it smooths.
You choose an aerial view,   
the city angled to abstraction,
while I go for the close exposures:
poorly-mounted countenances along Broadway,   
the pigweed cracking each hardscrabble backlot.   
It's a matter of perspective: yours is to love me   
from a block away
& mine is to praise
the grain-iness that weaves expressively:
your face.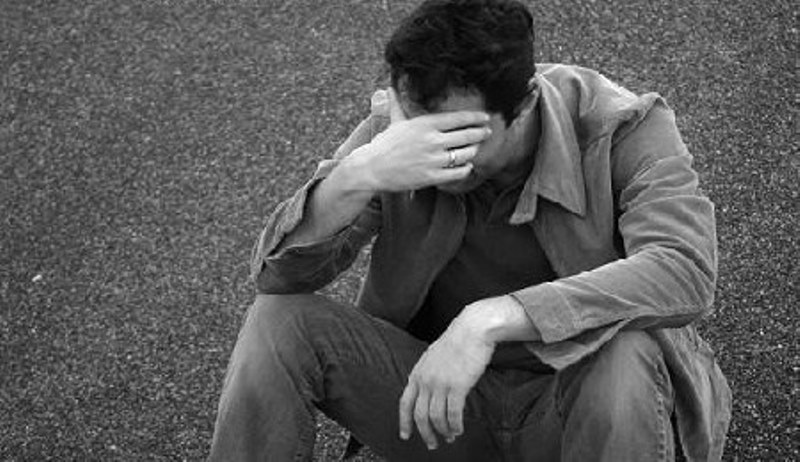 Image source: Google, copyright-free image under Creative Commons License
11. "Forever Boo" by Richard Brautigan
Spinning like a ghost
on the bottom of a
top,
I'm haunted by all
the space that I
will live without
you.
12. "Tonight I Can Write the Saddest Lines" by Pablo Neruda
Tonight I can write the saddest lines.
I loved her, and sometimes she loved me too.
Through nights like this one I held her in my arms
I kissed her again and again under the endless sky.
She loved me sometimes, and I loved her too.
How could one not have loved her great still eyes!
Tonight I can write the saddest lines.
To think that I do not have her. To feel that I have lost her.
I no longer love her, that's certain, but how I loved her.
My voice tried to find the wind to touch her hearing.
Another's. She will be another's. Like my kisses before.
Her void. Her bright body. Her infinite eyes.
I no longer love her, that's certain, but maybe I love her.
Love is so short, forgetting is so long.
Because through nights like this one I held her in my arms
my soul is not satisfied that it has lost her.

Though this be the last pain that she makes me suffer
and these the last verses that I write for her. 
Image source: Google, copyright-free image under Creative Commons License
13. "No Help for That" by Charles Bukowski
There is a place in the heart that
will never be filled

a space

and even during the
best moments
and
the greatest times
times

we will know it

we will know it
more than
ever

there is a place in the heart that
will never be filled
and

we will wait
and
wait

in that space. 
---
Suggested read: 20 most romantic snippets from Pablo Neruda poems
---
14. "Unclaimed" by Vikram Seth
To make love with a stranger is the best.
There is no riddle and there is no test. —

To lie and love, not aching to make sense
Of this night in the mesh of reference.

To touch, unclaimed by fear of imminent day,
And understand, as only strangers may.

To feel the beat of foreign heart to heart
Preferring neither to prolong nor part.

To rest within the unknown arms and know
That this is all there is; that this is so.
Sarah Cross once wrote on unrequited love, "Because, if you could love someone, and keep loving them, without being loved back . . . then that love had to be real. It hurt too much to be anything else." 
Hauntingly true isn't it? But what is real love if not selfless?
Featured image source: Google, copyright-free image under Creative Commons License
Summary
Article Name
14 Unrequited Love Poems That Will Resonate With You
Author
Description
Unrequited love is one of the saddest things in life. If you've experienced unreciprocated love, the unrequited love poems are sure to resonate with you. :(