Do you love poetry? What is the healthiest way of expressing true romance for you? Being a poet, I find it the biggest dedication when someone pens a piece for me. If you are looking to get a little romantic, I am going to share one of my specially curated poems about love, which I hope can help you express those hidden feelings you have had locked inside for too long.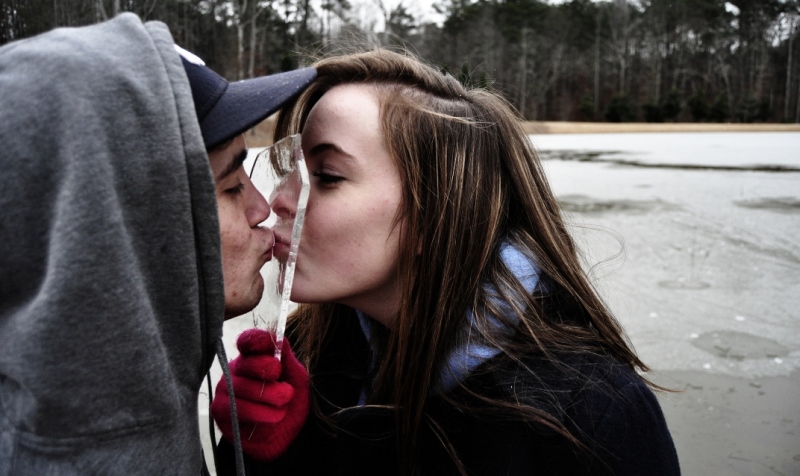 Image source: Google, copyright-free image under Creative Commons License
There is no dearth of poems about love and mushy, romantic poems because there are too many poets who want to express and impress. I too wish to pen poems that will connect with you. The best part of being a poet is that you feel everything too deeply. They are not merely words.
They say 'you spend your entire life rewriting the first poem you have ever loved.' Well, do I do that? Maybe yes, maybe no. Regardless, I believe that your favorite poem tells your story.
---
Suggested read: 15 of the best love poems of all time that will melt your heart!
---
Let me pen a few romantic pieces that speak about true love. I will try and chart the whole journey from meeting someone for the first time to falling in love and then promising marriage and living your life together.
1. At First Sight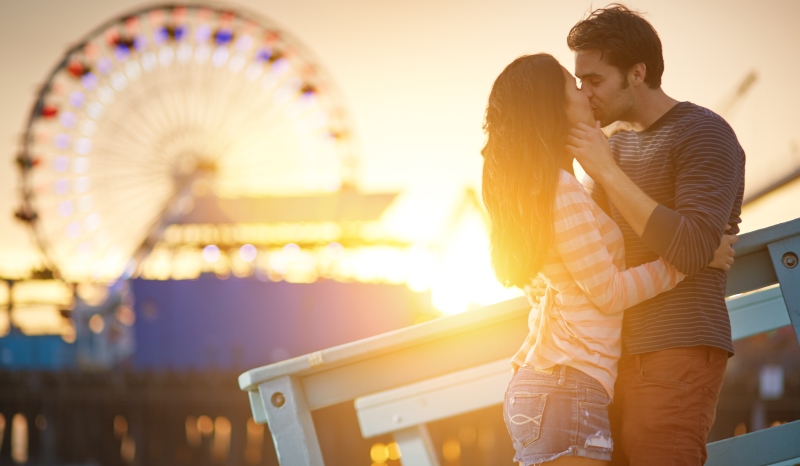 Image source: Shutterstock
Sometimes love really does happen at the very first sight. Ever fancied seeing a strange face and finding it to be the home you ached for? Here is a poem dedicating that first time your eyes fell for her.
In a crowd of people
Amidst a hoard of souls
The eyes silently fell
On a figure too frail.
Hidden behind thick glasses
With hair splattered on the face
My eyes were stuck on you
The golden green glimmer.
She smiled a little
As if afraid to do so
I sensed her hesitation
And bowed to the glow.
She was the dream
That kept me awake
On every wintry night.
When the moon shined
Flirting with the stars
I thought of her
And the beauty she was!
Will we meet again?
Because the heart has found a home
In the golden green eyes
That secretly hid behind the world
2. Seal The Date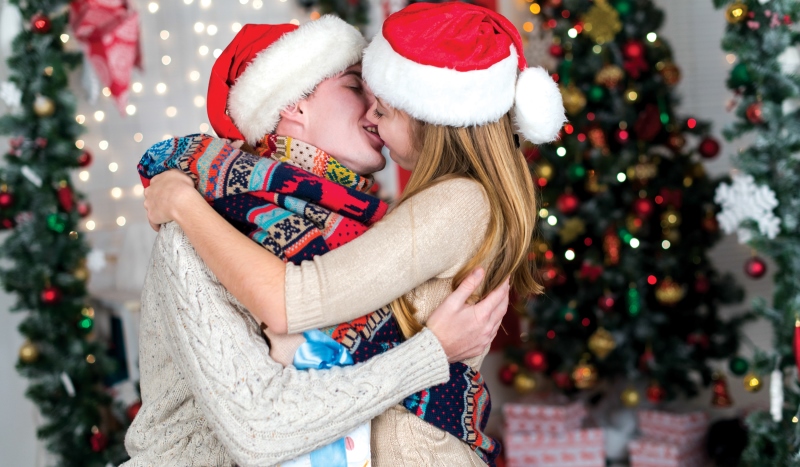 Image source: Shutterstock
Lucky enough to get a date with the one who stole your heart? We all love first dates and what better way to make it eternal than to seal it with the perfect poem. Here is my dedication to that first date that made the world go round for you.
That first time
You sat across
The wooden table,
Your eyes glimmering
With hope.
I rested my hands
Patiently on yours.
You smiled a little
And the eyes spoke.
I fell again
For that golden green hues.
We spoke of the way
The stars crossed
On long winter nights
When the hearts were cold.
I inched closer
You smiled a little more,
I stole a kiss
Under the perfect Christmas tree
And we sealed the promise
To stay entwined
Until the hardest times.
You kissed me a forever
I sealed it with another.
Two long lost lovers
United as one.
The memories were made,
Hearts exchanged.
A lifetime was ahead
But promises were made
More dates to follow
Love to give
Time did freeze
And again we kissed.
---
Suggested read: 10 ways to stay in love with your spouse forever
---
3. Freezing The Middle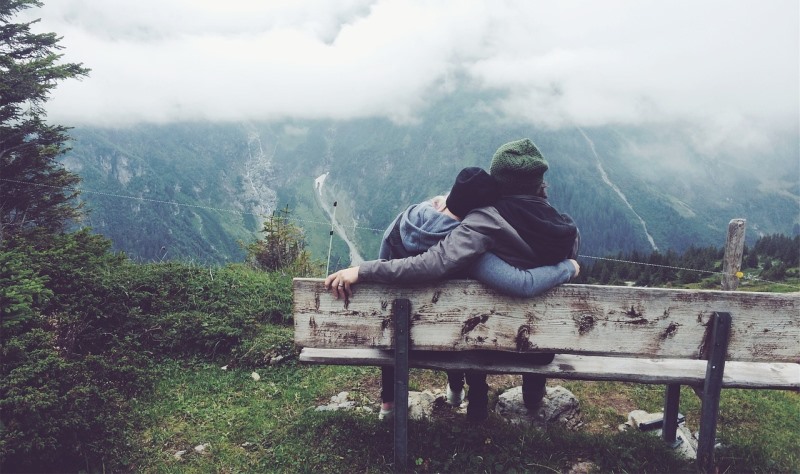 Image source: Pixabay, under Creative Commons License
This is perhaps the most romantic phase. You have been dating and life seems great while you are starry-eyed. You feel like breaking into a love song all the time and there are too many wonderful memories to hold. Every moment is so full of love that you feel like you're living a teenage dream. You want to dedicate something marvelously romantic to your lover and let them know that every moment with them is special and worth a treasure.
A world within a world,
A dream inside a dream.
A cocoon of memories
A lifetime of love.
Every moment spent
Entwined in your fingers,
Etched in my hearts
Sealed by the soul.
So much we have seen,
So much yet to see.
The middle is eternal
It shall never fade.
Seasons always change,
But love shall stay the same.
Nothing will separate
The bond between me and you
The passion is strong
The love, rare and true.
Every time I see
The two of us
Enveloped in a hug
My heart flutters again
With a love so strong
I know that this
Middle
Will stay.
No end can obliterate
The love I have for you
We will stay frozen
Till the end of times
Until more comes
And once again
Makes us smile
Freezing the middle
And keeping the smiles.
4. The Ups And Downs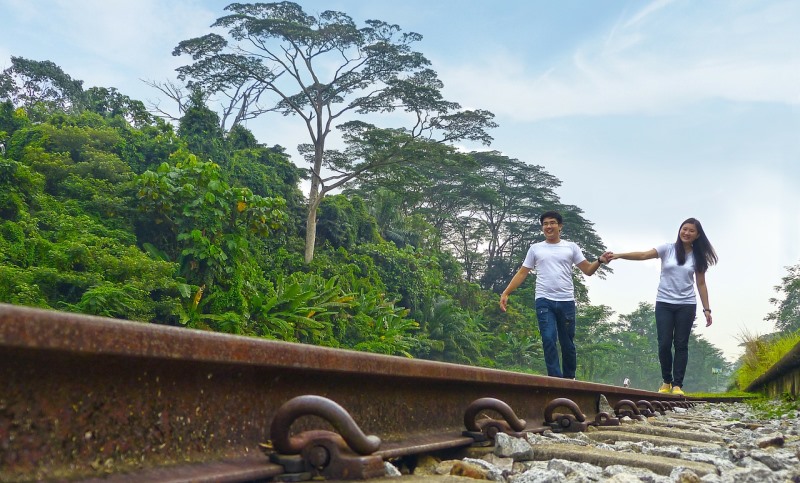 Image source: Pixabay, under Creative Commons License
No matter how much we love another person, life is often not the fairy tale we believe. If you are going through a tumultuous time and things don't look too bright despite knowing deep down that you wish things were rosy again, you can hope for the old flame of love to rekindle yet again. Here is the poem of love which will speak of the pain of heartbreak and still tell how love can keep you going when everything else breaks down.
True love is tested
And sometimes we drift apart
And your heart shall break,
And the days will be dark.
But, hold on, my love
To the love we once lived.
Let our memories
Be the lullaby
That will sing you to sleep.
I clutch tighter to the pillow
They soak my tears
The eyes still paint your face
As they hold you dear.
Let us be strong
And once again win the battles.
Cross over the bridge
Which separates you from me
Inside this heart
You reside
And forever you shall be.
No argument is too big
For the vows we sealed
Walk back in my life
Let us waltz again
Heal this broken heart
Patch back the piece
Because
Nothing feels right
Without you by my side.
Be the lover I loved
Rekindle the flame
Let us again kiss
The kiss of love.
Once again, we will date
Visit the places we met
Memories shall be shared
The moon will waltz again.
Our story will not fade
You're the tomorrow
My yesterday had seen
Forever was promised
Forever it will be
5. A Happy Ever After
Image source: Pixabay, under Creative Commons License
Yes, I am still the sappy romantic that believes that every love story gets its own happy ever after. If you too have been the chosen lucky ones who got the true love of their life, here is one final ode to your love. After all, a true love story calls for a celebration, doesn't it?
I remember the times
I first saw your angelic face
Age has left its mark
The eyebrows have paled
Your hair is now frail
The wrinkles on the hands
Leaves a trail.
But, nothing looks more pristine
Because
You are still my favorite face.
I love the way you smile
And how the wrinkles rub your eyes.
I smile when the wind
Plays with your hair
The little pony swings
High and higher above
I unfurl my fingers
And let the tangled hair
Caress the tiny fingers
Which have grown thick with age.
I press a little kiss
On your broad forehead
We are together, alone
In the balcony of our home.
A lifetime of memories
A warm and loving hug.
We seal the vows again
50 years of love.
Together, we grew old
Your habits have changed
I fell again in love
With the person you used to be
You still bring my tea
With two cubes of sugar
I steal the last piece
Of cupcakes you make
I lick the frosting off
The tiny little fingers.
You play with my eyes
And give that perfect smile
Baked with love
The cake gets thick.
Once again we visit
The same café we went.
Memories of our first date
Linger in the old hearts
Times may have passed
But the memories remained
I sing to you the poem
That I wrote for you
You blush yet again
Honey, I still fall for you
Because the heart has found a home
In the golden green eyes
That secretly hid behind the world
---
Suggested read: 10 new ways to say 'I love you' to your partner
---
Damn, I need some tissue as the tears just won't stop. How many of you have been lucky enough to witness a happy ending? There is something very mushy about old couples that are celebrating a lifetime together. Don't you just love how the sappiness of love makes you feel?
If you have snippets of your own poems about love, hit me up in the comments below! I can't wait to see what love makes you feel!
Featured image source: Google, copyright-free image under Creative Commons License
Summary
Article Name
5 Poems About Love That Depict Your Relationship
Author
Description
Poems have a way of expressing love that mere prose can never quite manage to. Check out these poems about love that depict your relationship.