People underestimate the importance of sex in a relationship. It's very important to keep the spark alive when you've been together for a while, and one way to make sure things are still hot and happening is by sexting.
You don't need to feel weird about sending sexy texts to your hotty! He's your better half, and this is the perfect time to get rid of your inhibitions and give him a sneak peek of what is in store for him later in the evening. Think about it, if you're someone shy, he won't be expecting any of these from you, which makes it way more erotic when you do end up saying one of these things to him. Sexting is the perfect way to add some spice to your relationship, which does get monotonous after you've been together for a while, and you can't deny that. The last thing your partner is expecting is a sext from you explaining in detail what you'd do to him right now – if only he were there with you!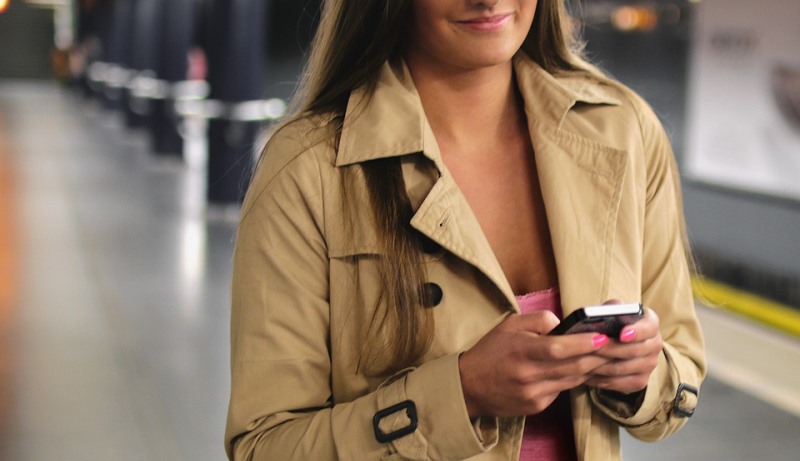 Image source: Pixabay, under Creative Commons License
Depending on how comfortable you are with being vocal about what you like, want, and you'd do, keep your texts that explicit. You can start off by asking him where he is, if your partner usually has people around him at all times. You don't want to start things on a bad note now, do you? Make small talk if you must, or cut straight to the chase, depending on where he is and what he might be doing. The choice is yours. Just be confident and take it slow if you like. The last thing you want is to not be sure of what you're saying and fumbling through the entire thing. Not a very pleasant experience, eh?
---
Suggested read: Why dirty texting too soon with your date could spell the death of your fledgling relationship
---
Take it from me, these are the perfect texts to turn him on and leave him wanting more. Try these, and you'll be surprised by how things take a turn – for the better, of course!
1. Today I feel like something's missing in my life. It's you. Between my legs.
2. I was wondering if you'd like to try that thing you were talking about, tonight?
3. I miss you pinning me down and having your way with me.
4. You know you can always count on me when you're having a hard time, right? Like a really hard time? I could give you a hand or something.
5. Remember that thing I did to you that day? I want to do that right now.
6. Next time, let's try it on the couch!
7. There's a blindfold in your briefcase. Put it on before you ring the bell!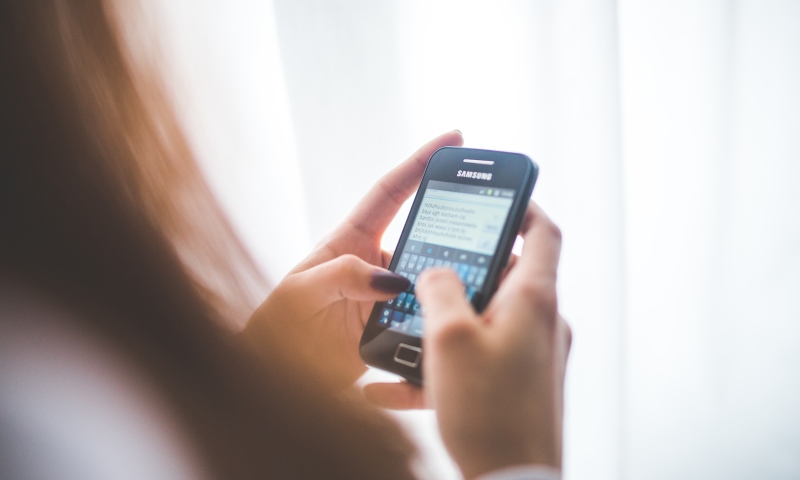 Image source: Google, copyright-free image under Creative Commons License
8. It's getting so hot nowadays. I decided to stay in bed all day – without a stitch of clothing on. Thought I'd tell you.
9. I love the way your skin feels under mine.
10. Do you know what I'd be doing if you were here?
11. I would invite you over for dinner but I'm not sure I can get through dinner without touching you.
12. I love the look in your eyes when I take over.
13. FYI, when you come over, we'll start in bed.
14. What's your favorite memory of us in bed?
15. Sometimes I can't stop thinking about your… oh sorry, you.
16. I've got a surprise for you when you get home. You'll LOVE it!
17. I was just eating Nutella from the jar, and I could think of another way I'd rather have it.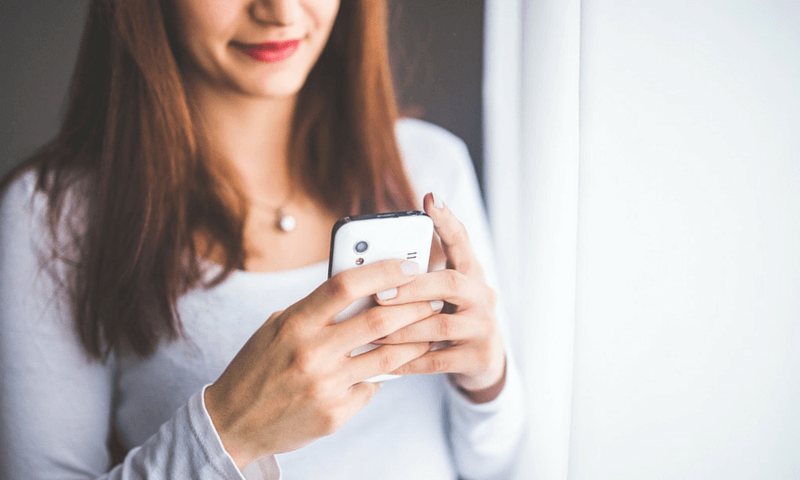 Image source: Pixabay, under Creative Commons License
18. Do you have company right now? Because I wanted to show up at your door in nothing but a jacket.
19. Are you free tonight? I wanna to blow your mind. I hope you don't mind.
20. I need some help with putting on my dress. I'm all alone, and I need help with the zipper.
21. When you come over this weekend, guess what I'll be wearing when I open the door for you? Skin.
22. I'm really wet and it's not because of the shower.
23. I need you. Now.
24. I can't get through the day because all I keep thinking about is you on top. Of me. In me. Around me.
25. There's this really sexy guy I know, and I can't wait to make a move on him.
The deal with sexting or using texts to turn him on is you need to know when to make the move. Send him a general text if you think he's got company or too busy with work. Something general like, ''Hey! What you up to?" Depending on what he says, you can get an idea of what frame of mind he is in. Gauge the situation and make your move.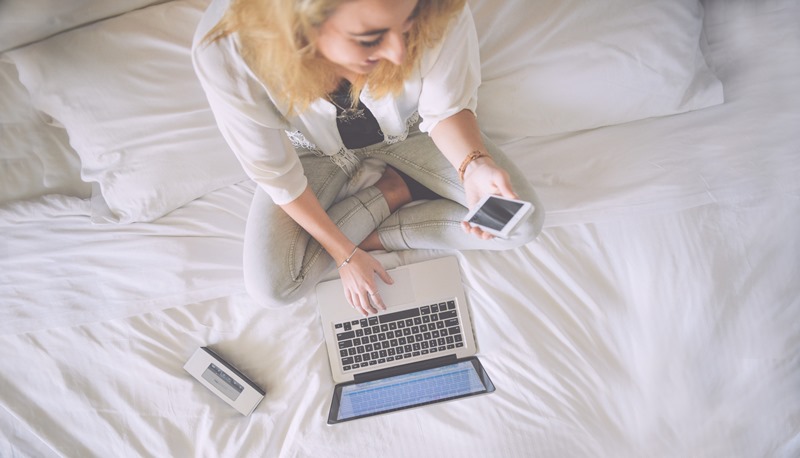 Image source: Google, copyright-free image under Creative Commons License
Use any of these on him and wait for his response before saying something more. Another thing you want to make sure is to keep him wanting more. Cut it out at the right time, and he'll be waiting in anticipation. If your intention is some casual harmless sexting, this will turn him on enough for the night to come. You can go all out and make your texts as descriptive as you want, but don't be surprised if he calls you for some phone sex or shows up at your doorstep unannounced! Make sure you're prepared to deal with that too.
---
Suggested read: Why sending seductive text messages to your partner can be really good for your relationship
---
Sexting is a great way to add some spice in the relationship and it keeps things alive for sure. It's very important to let your partner know that you still crave their touch and can't wait to get intimate with them again. It helps you communicate your feelings so much better. Most people don't realize how important it is to communicate in a relationship, no matter what kind of a relationship that is. In order for your relationship to grow, your partner needs to know how they make you feel. The worst thing is miscommunication or lack of communication, and sexting is a great way to avoid that and communicate how they make you feel so there's no room for misunderstandings.
Use these texts to turn him on without touching him at all, and he'll know what he's in for when he gets home. It always works to give a sneak peek of what's to follow later.
Featured image source: Pixabay, under Creative Commons License
Summary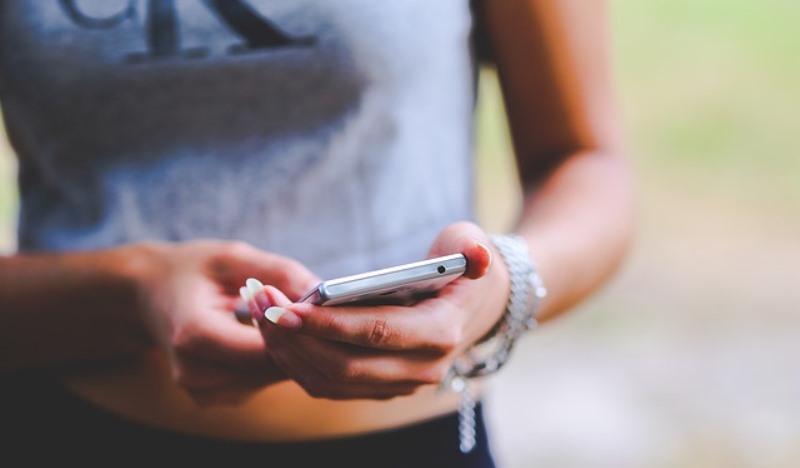 Article Name
25 Naughty Texts To Turn Him On And Make Him Yearn For You
Author
Description
Take a leaf out of these naughty texts to turn him on and keep him on edge all day long. You can have your wicked way with him once he gets home!