In a technologically-obsessed world, love letters sound ancient! Even on Valentine's Day, couples opt for SMSes or may be WhatsApp to even evade those extra charges! Valentine's Day cards may be cheesy and yet mean the world to the couple; both, the one who's giving it and the one who's receiving! Let's relive nostalgia this year on the 14th with a pink and red envelope embracing something very special inside.
---
Suggested read: 15 gorgeous dresses you can flaunt this Valentine's Day party
---
Here are 15 such ideas!
1. "You float my boat!"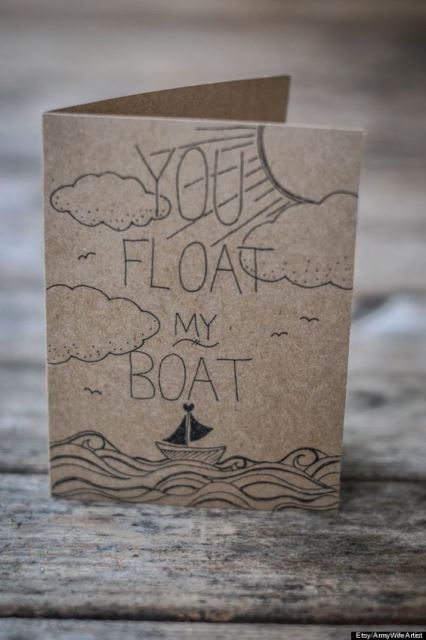 Image source: Pinterest
"Do you want me to paint you the picture of my heart? It will surely be something you'll love! It will be a picture of you! You leave no space unoccupied, my love. You have an absolute power over it. You entered my heart with an excuse of friendship but as a score of moments rolled over, my affection for you has only intensified and enriched by time! All those days that we haven't seen each other, hasn't had the smallest effect on the picture that I have in my heart… a picture of you, the man that I love to the moon and back!"
2. "Roses are red, but sometimes they're thorny; when you are not with me I get sorta…!"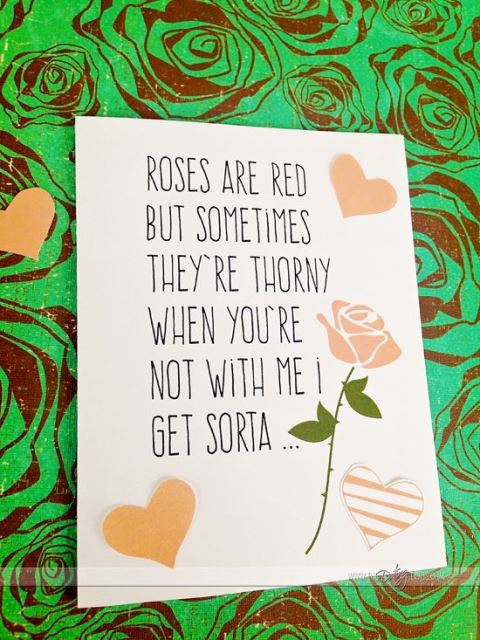 Image source: Pinterest
And then you can go on to say, "This distance between us constantly depresses me. My only happiness is to be with you. Continuously, I live in the memory of your touch and your kiss. Your charm kindles a fiery, glowing flame in my heart. I thought that I am madly in love with you, months back when I last saw you. But today, I am certain that I love you a million fold more! With each passing day, I adore you more and more…" Sorting the long distance relationship scene with heart-melting Valentine's Day cards!
3. "Words cannot espresso what you mean to me!"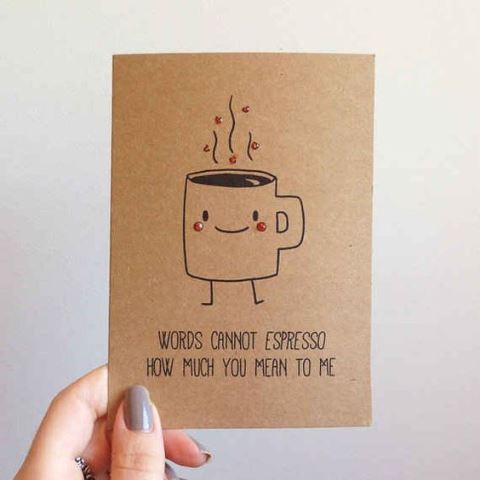 Image source: Pinterest
Well, if they are John Green's words, you can express every single emotion, particularly love. How about this one: "I fell in love the way you fall asleep: slowly, and then all at once!"
For Valentine's Day cards inspiration, I want to share Nathaniel Hawthorne's love letter to Sophia Peabody. Dig out some stimulus folks!
"How did I love before I knew you — before I possessed your affection? I reckon upon your love as something that is to endure when everything that can perish has perished — though my trust is sometimes mingled with fear, because I feel myself unworthy of your love. But if I am worthy of it you will always love me; and if there be anything good and pure in me, it will be proved by my always loving you." Awwdorable, right?!
4. "You light up my life!"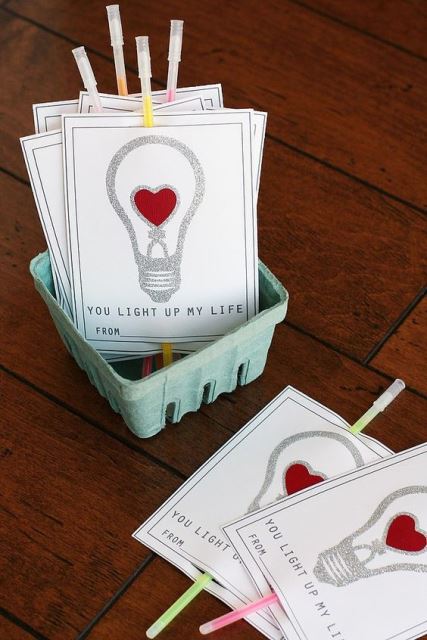 Image source: Pinterest
A Valentine's Day card that reads, "One day we will get old and naturally, used to each other. We will start thinking alike and read each other's minds, complete each other's sentences. There will be days when we will irritate each other. We might even go to the extent of taking each other for granted. But every once in a while, like this Valentine's Day, I will meditate on this feeling and realize how goddamn lucky I am to have you in my life; the greatest lady I have ever met! You still mesmerize and motivate me. You influence me to be a better version of myself. You are the only earthly reason why I live. I love you extremely and more!"
5. "We're stinking cute together!"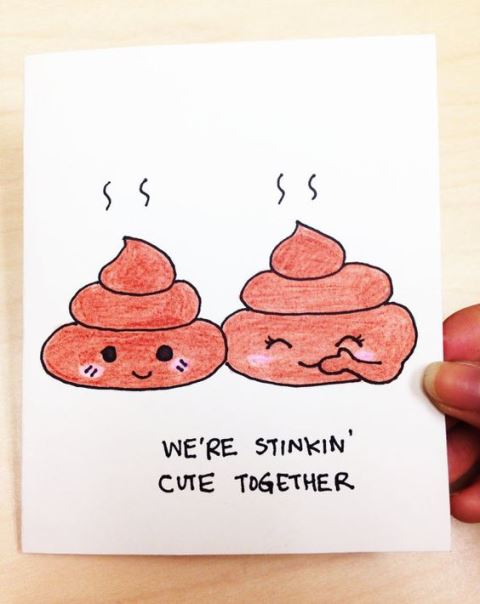 Image source: Pinterest
For all those funny guys in love, this is it! You can, however, cut the 'crap' and tell him how you feel about him in the next page of the witty Valentine's Day cards such as these!
"My love for you has made me very selfish. I cannot live without you. I cannot think of anything but you, my desire to see you all the time! I don't live in the moments when I am not in your arms. You have enthralled me! The feeling of me without you sends a shiver down my spine and I can absolutely feel my senses dissolving. I could die for my religion, and yes, my religion is you. You have a power on me that I cannot resist, that I don't want to resist!
6. "Reasons why I love you!"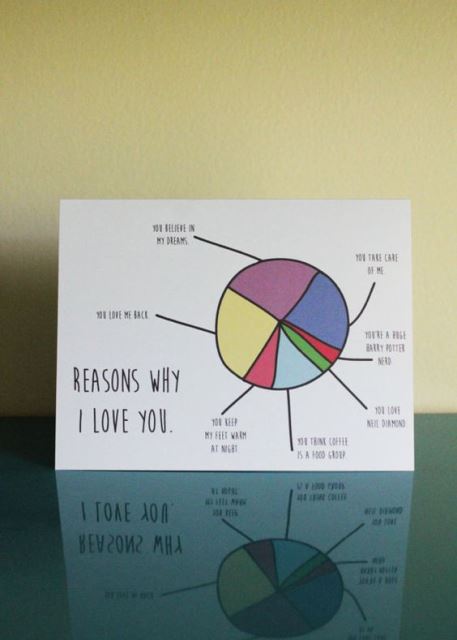 Image source: Pinterest
Valentine's Day cards for couples with children!
"No written word will ever sufficiently express the bottomless love we share. We know how amazing and great you are, and we, the babies and your baby, will always try to be at least half as strong as you! Our faith in you will help us cross the stream. We will never leave your side and always have your back. We love you, Mommy!"
7. "You should be here!"
Image source: Pinterest
"Je t'aime… I am reduced to a thing that wants you. By my side, always. I will sleep thinking of you!" 😉 In Valentine's Day cards like these, you can also go on to say how badly you miss the other person: "I miss you a little, I believe, a little too much, a little too often, and a little more every passing moment!"
---
Suggested read: 20 special Valentine's Day gifts for every couple
---
8. "I only have eyes for you!"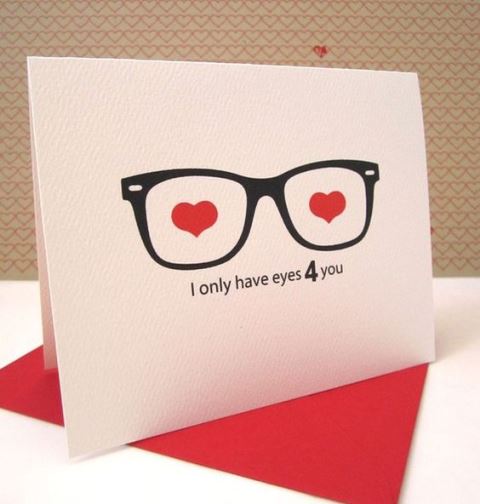 Image source: Pinterest
"As they say, love isn't something you find, but something that finds you! From the moment that I set eyes on you, I kinda knew that you were the one! My intuition only grew stronger with every word that you spoke and with every movement that you made! I was one of those guys who made fun of love and look at me now! You have done this to me and I can never thank you enough for it!"
9. "You are just my type!"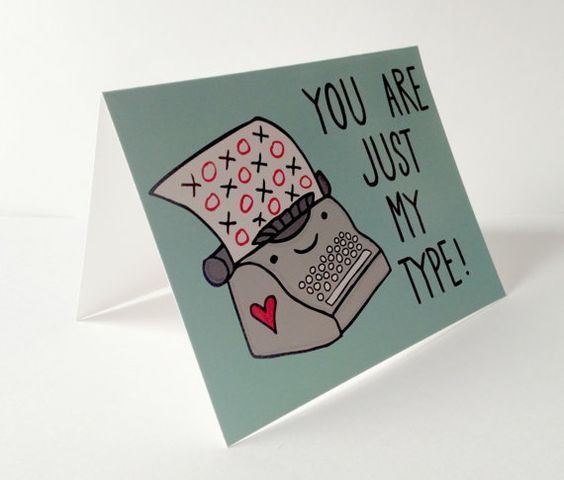 Image source: Pinterest
For all the literarily enthusiastic couples out there, these Valentine's Day cards quite sum it all up. But if you want to mull deeper, read this love letter of Oscar Wilde to Lord Alfred Douglas, a tear-jerker!
"My Own Boy,
Your sonnet is quite lovely, and it is a marvel that those red rose-leaf lips of yours should be made no less for the madness of music and song than for the madness of kissing. Your slim gilt soul walks between passion and poetry. I know Hyacinthus, whom Apollo loved so madly, was you in Greek days.
Why are you alone in London, and when do you go to Salisbury? Do go there to cool your hands in the grey twilight of Gothic things, and come here whenever you like. It is a lovely place and lacks only you; but go to Salisbury first.
Always, with undying love, yours,
Oscar"
10. "The world with your love and smile is where I want to be!"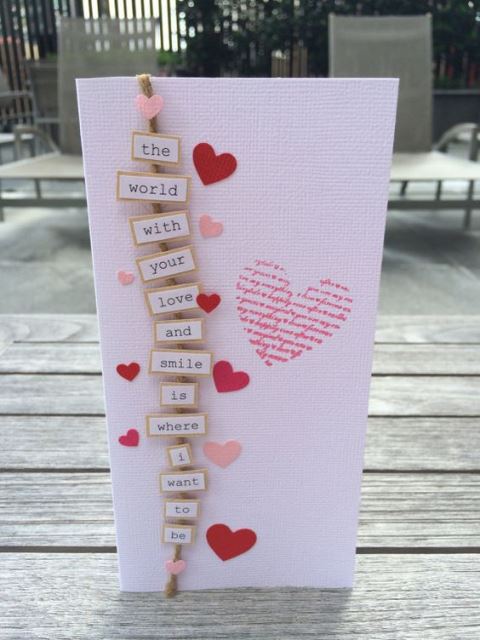 Image source: Pinterest
Ever thine. Ever mine. Ever yours!
"I can't even think of a day without you. You have spoilt me rotten. You have gotten me used to being happy! You have broken down my defences and yes, I am not complaining!"
11. "You make my heart beat faster!"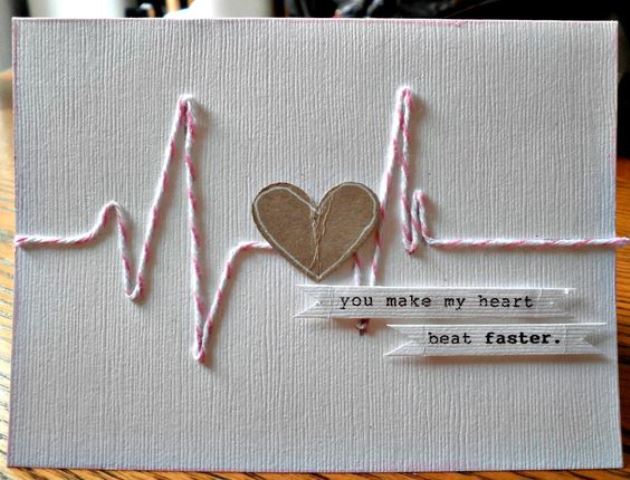 Image source: Pinterest
Just spell out those three precious words in these Valentine's Day cards. I mean, "You are perfect!" And back it up with, "Having you in my life is what makes my days brighter. I cannot wait to wake up early because I know you will be there, my angel, by my side. And when I am not with you, I think about you all the time, more than I will ever admit to! And once the birds return to their nests, I can't wait to come home to you!"
12. "Love you forever!"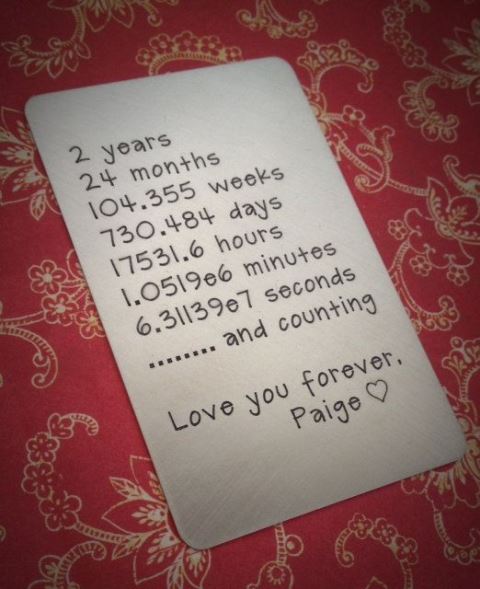 Image source: Pinterest
Valentine's Day cards which are more of a reminder!
"As long as there is one person in your life who truly cares for you, life is not a waste! So whenever there are moments that go wrong and when you feel like giving up, remember you've still got me! I will stay by your side through thick and thin and we will cross hell with a smile!"
13. "You are the missing piece I've been trying to find!"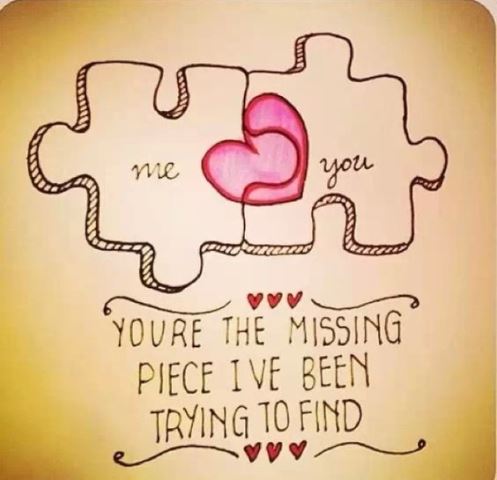 Image source: Pinterest
"I can't say how every time I ever put my arms around you I felt that I was home." Ernest Hemmingway had a way with words, didn't he?! But you can try your luck too! This Valentine's Day, pen down everything that you feel for your special someone: it could be an incident that brought the two of you closer; or your first meeting and how you felt about them; the first kiss… So much to write about, right? Well, this is your chance. Don't spoil it!
14. "Valentine's Day to-do list!"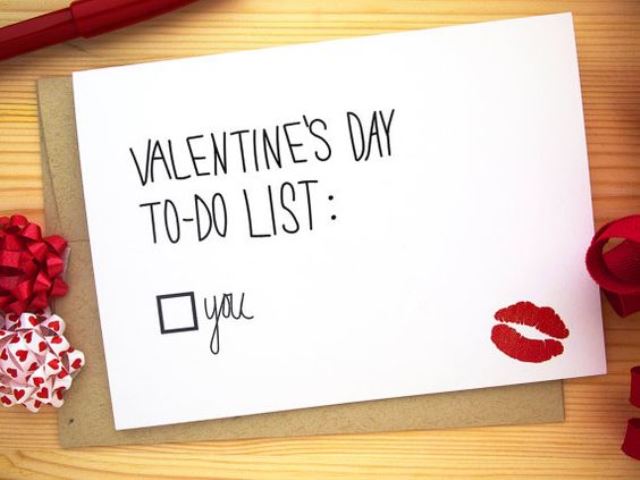 Image source: Pinterest
Cheesy!!! And that's why we love such Valentine's Day cards so much!
"Sometimes at night, I sit there watching you sleep all curled up and cosy. I listen to the rhythm of your breathing. That fills me with happiness because it tells me that you are there. I still cannot believe that you have chosen me to love… I still can't understand why! Snuggling up to you is the greatest joy that I'll ever know! And it will be like that forever!"
---
Suggested read: How men and women really feel about Valentine's Day
---
15. "You make my dopamine levels go all silly!"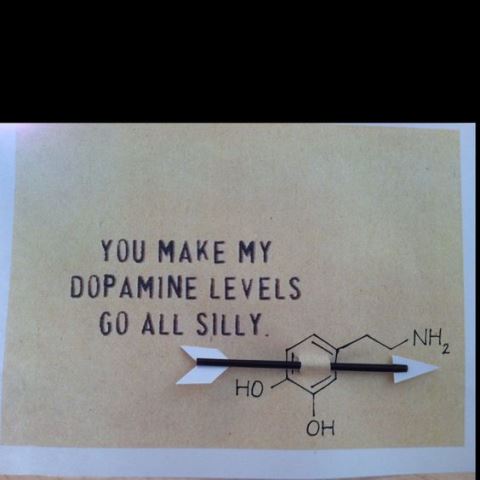 Image source: Pinterest
Crack him up a little with these nerdy Valentine's Day cards! You can also go 10101100101100. Yeah, that's "I love you" in nerd!
Hope these Valentine cards give you a spur to churn out a lovely message from within and craft it in a beautiful card to compliment it!
Bonus: Thinking of you!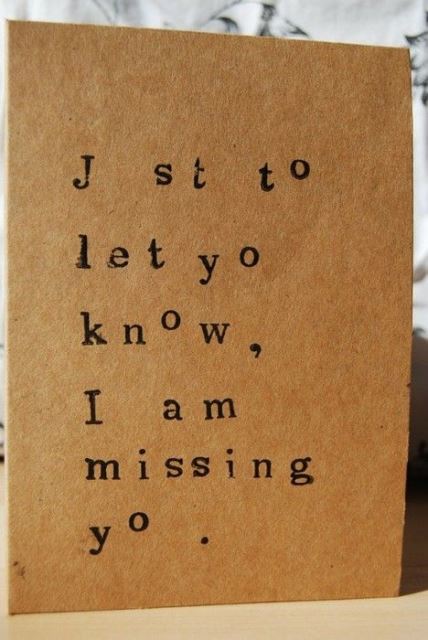 Image source: Pinterest
Summary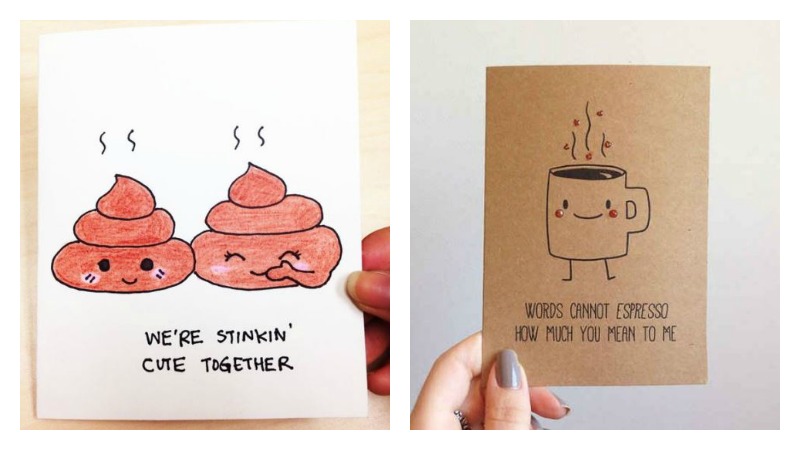 Article Name
15 Best Valentine's Day Cards That Will Melt Your Heart
Author
Description
What's Valentine's Day without cheesy, romantic Valentine's Day cards? Check out these sappy, romantic, and awwdorable cards here! :)