Hollywood is full of delightful eye candies, although quite talented ones at that. Here are 12 married actresses who still own a piece of our hearts:
1. Mila Kunis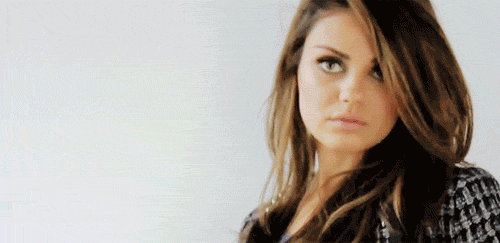 Image source: Tumblr
Everyone's childhood crush from That '70s Show, and we still haven't forgiven Fez for stealing her away. She's hit somewhat a dead end with Jupiter Ascending, but she seems to have settled down quite well with our favorite Hollywood hottie, Ashton Kutcher.
2. Angelina Jolie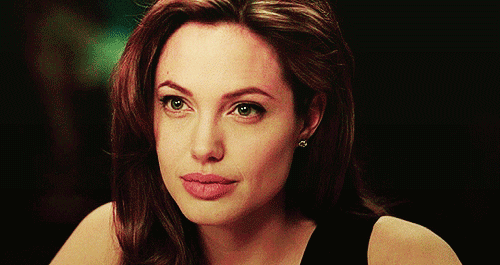 Image source: Tumblr
The ideal woman for the ideal guy (Brad), she's bagged an awful lot of renown in Hollywood with her nonchalant and badass (mostly) roles. Her iconic lips began a whole new trend of lip jobs amongst teenage girls across the globe. Besides, I feel she's one of the few actresses who knows how to keep their male leads in check.
3. Keira Knightley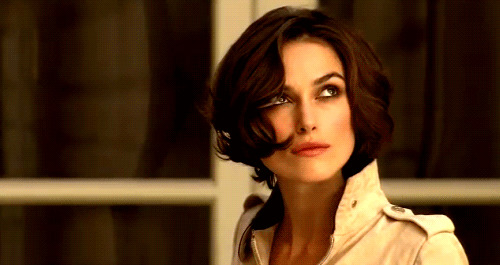 Image source: Tumblr
I still remember the first time I saw her in Pirates of the Caribbean, and got my heartbroken when she ended up with the wimp of a suitor Will. I'm sure most of us preferred her with Jack, he was kinda interesting, eh? At least she chose well in real life.
4. Julianne Moore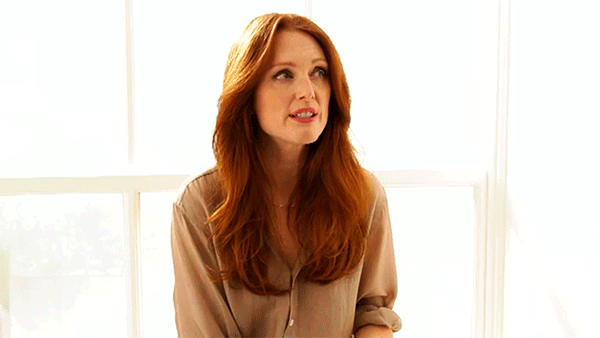 Image source: listal
I've always associated the word 'regal' with Julianne Moore, and like Pierce, she's aged beautifully. I fell for her in Hannibal (not the better in every way Silence of the Lambs), and it was always confusing whether I fell for Clarice or the actress herself.
5. Julia Roberts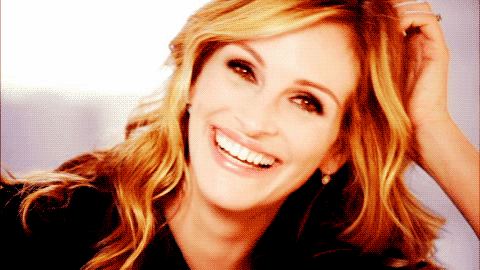 Image source: Tumblr
Now this, is the ideal 'waifu'. This is an actress who has battled the test of time quite marvelously, and she did end up marrying a Kevin Bacon lookalike.
6. Scarlett Johansson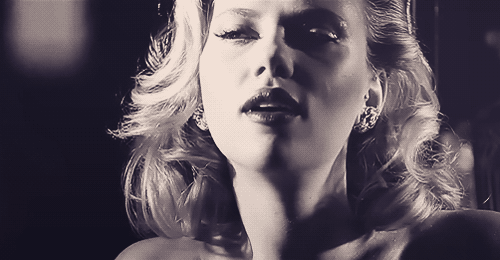 Image source: Giphy
Scarlett, I feel, despite her astonishingly good looks, is an incredibly versatile actress. If a glimpse of of her as Motoko Kusanagi for the new Ghost in the Shell movie doesn't make you fall in love with her, then I don't know what will.
---
Suggested read: 14 married Hollywood hotties we have the hots for
---
7. Natalie Portman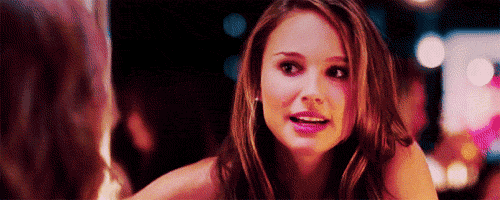 Image source: favim
This is one talented actress. From the original Star Wars, Léon to Aronofsky's Black Swan, this woman is a veteran actress despite her young age. While she is a beauty to swoon over, I honestly feel she's one of the most experienced actresses in her generation. Whatever be your definition of 'beautiful,' I'm sure she fits.
8. Sandra Bullock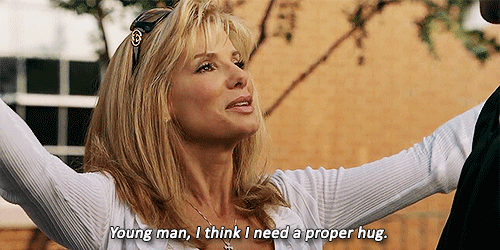 Image source: wifflegif
I remember my first movie with her in it, Speed. Despite the breathtaking suspense (and let's admit it was supremely thrilling for its time), I couldn't keep my eyes off Sandra. She's one of the more popular actresses from Hollywood, and has a long list of great movies to binge on. Oh, and let's not forget how she's still maintained her looks even at the age of 51.
9. Drew Barrymore

Image source: Giphy
I'm sure every guy on this planet, heterosexual or otherwise, has crushed on Drew Barrymore at some point in their lives. This woman is probably the cheeriest of people in movies, with a constant smile on her face.
10. Katherine Heigl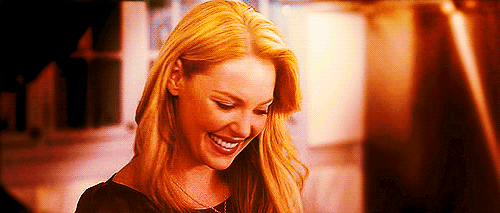 Image source: Tumblr
Sure, she's surrounded by controversy, and is excruciatingly hard to work with because of her attitude. But you can't deny she's easy to fall for, with her beautiful blonde hair and that million dollar smile.
11. Jennifer Aniston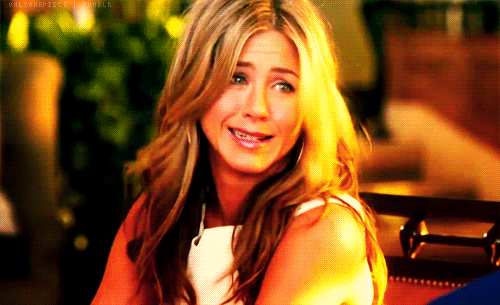 Image source: Tumblr
This woman I feel is the female counterpart of Dorian Gray. She still looks the same as Rachel from FRIENDS, after all these years. At the age of 47, she's still a gem at the heart of Hollywood.
12. Nicole Kidman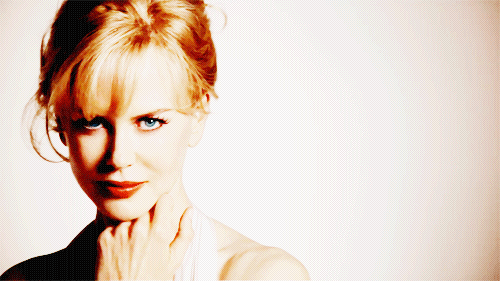 Image source: Giphy
This is one talented actress who just can't be ignored, like, ever! At the age of 48, the Oscar-winning actress is still as stunning and youthful looking as she was back in 1990, when she made an impression on us fans opposite Tom Cruise in Day of Thunder.
It's hard to get over these talented beauties, and even harder to only select twelve out of several dozens. Here's a parting gift. 😉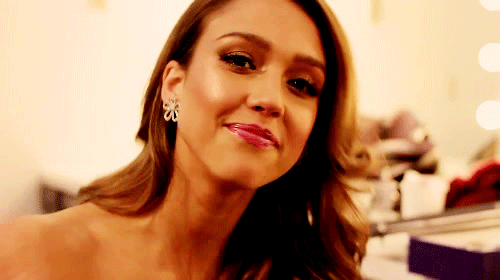 Image source: Giphy
Yep, Jessica Alba, baby! 😉
Featured image Source: Google, copyright-free image under Creative Commons License
Summary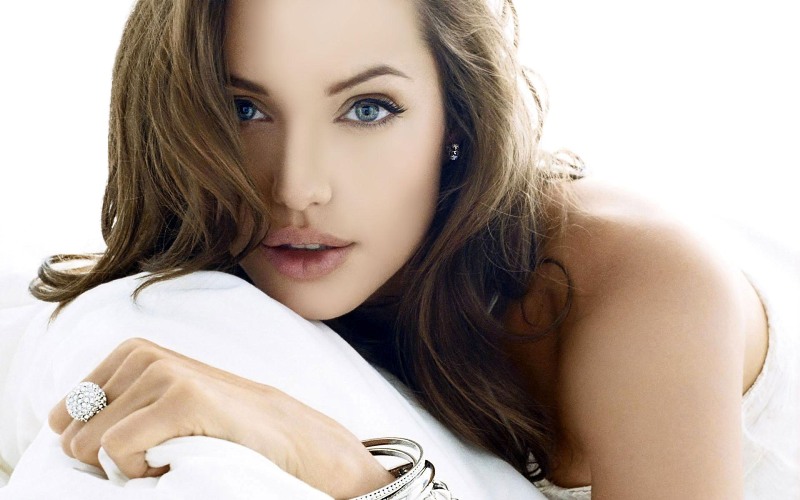 Article Name
Be Still My Heart: 12 Married Actresses Who Still Rule Our Hearts
Author
Description
Married actresses, eh? But our love remains unconditional... From, all guys on the planet! ;)